When installing a dating app like Bumble and trying to get the most out of your dating profile, you will definitely try to do your best in order to create a high-quality profile.
Just like with all new things, plenty of people tend to make some mistakes when creating their profile for the first time, but it doesn't mean that there is no way of changing and adjusting those things.
In case you are also one of the people who tend to struggle with the Bumble app and don't really know how to upload a profile picture, let alone do something more complicated, we are here for you.
Those who want to change a location or add a new location to their profile will definitely find this guide very valuable, and if they manage to follow all of these steps, they will perform everything without any problems.
OFL Top Recommendations based on 100,000+ Survey

"Serious Relationships"
"Discreet Hookups"
"Best Course for Men"
"Quick Flings"
"Normal Hookups"
"Our Quiz"
In this guide, we will explain:
Is your dating app giving you the best chance for success?
Make sure to take our online dating site/app quiz to find out.
It's a fact that people who follow our dating site suggestions have on average 2 extra dates per month.
How Do I Change Location On Bumble?
Most people don't know too much about dating apps when they are first joining Tinder or Bumble, so they usually don't do anything with their settings, nor do they really pay attention to the information they are sharing with other users, including the location services.
Whether you have downloaded the Bumble app to your Android or iOS device, you will have to share the same kind of information, and you will have to go through some process if you want to adjust your settings.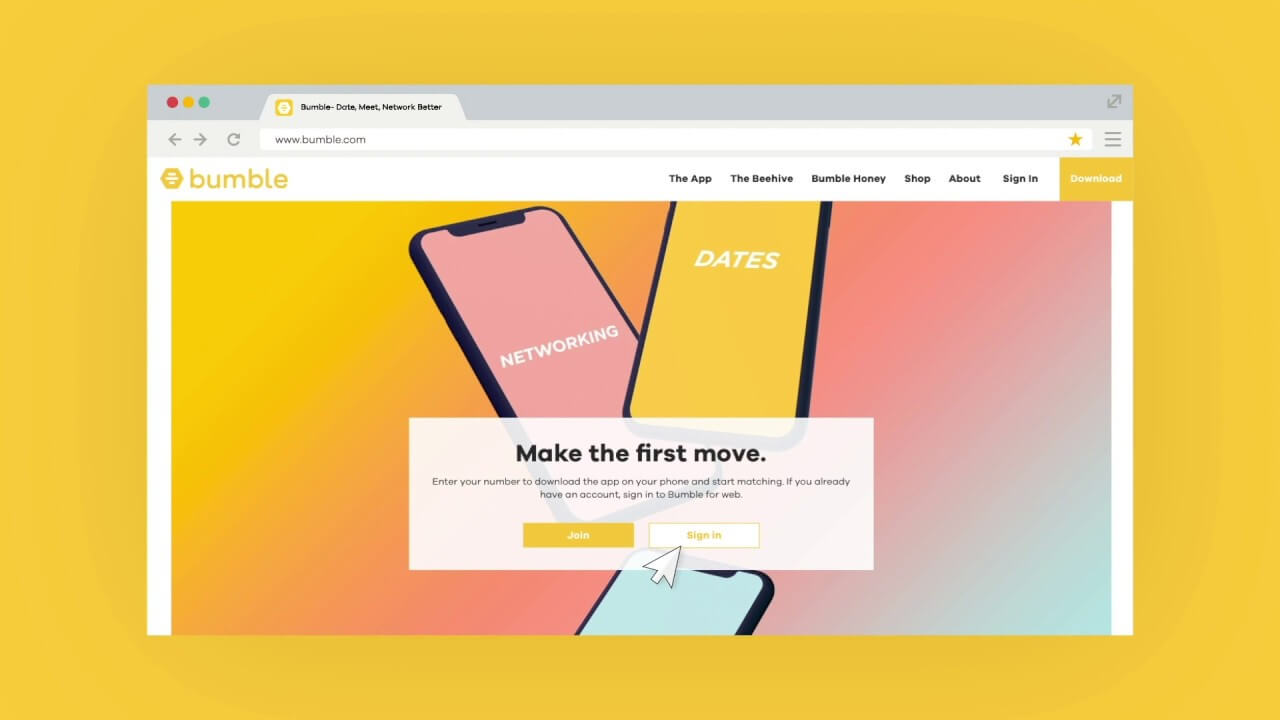 When joining the app and registering your account, you will definitely be asked whether you want to share your GPS location or not, and most people accept this without even thinking twice.
However, if you are the type of person that always checks things twice and makes sure she doesn't share any of the location settings or location information before is too sure that everything will be safe, then you have probably denied access to the app.
In case you didn't do this and you see your exact location every time you launch Bumble, you will need a bit more time in order to change your location.
Those who have chosen this app feature will have their location uploaded each time they connect to a Wi-Fi network, and their location will always be automatically updated.
This feature usually works flawlessly for Android users, but those who have an iPhone device may struggle a little with it.
However, your GPS data will definitely work just fine, and the location feature will get updated each time you connect to the internet, so the GPS information will always be true.
Your phone's GPS will be crucial because if your device can't really track the location well, you may need to do the Bumble change location thing manually.
However, if you don't want to give out your real location to the dating app, you have several options, and plenty of people tend to go this way these days.
When registering on the app, you can disable access to your IP address and real location, and each time you open the app, you will be able to choose your new virtual location manually.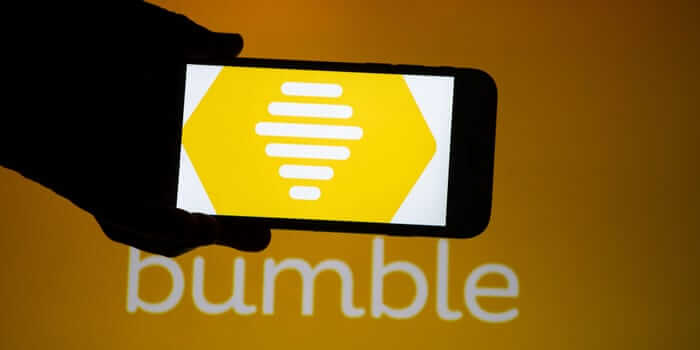 Of course, you can choose the city you are living in at the moment, but you can also choose completely different geolocation without any problems.
However, if you try switching to another country, it may not be possible because the app will still see where it was downloaded, and it will avoid GPS spoofing.
OFL Top Recommendations based on 100,000+ Survey

"Serious Relationships"
"Discreet Hookups"
"Best Course for Men"
"Quick Flings"
"Normal Hookups"
"Our Quiz"
On the other hand, you can also always opt to use the VPN service or a fake GPS location app that will allow you to choose whichever location you want throughout the whole world.
People who are pretty much extra about their online safety usually use apps like this because they don't want to risk sharing any software info or their real address with potential scammers that tend to appear on dating apps.
When you open Bumble and decide to create an account, you can always decide whether you will use their regular feature, or you will opt for some of these Bumble location change options.
How To Change Your Current Location On Bumble?
The easiest way to change your current location on Bumble differs from the type of access you have given to the bumble app.
If you are sharing the location straight from your mobile device and it seems like your current location is not fine, then maybe you should see why your Bumble location not updating is happening.
It may be because of a bad internet connection or because you didn't install the latest Bumble update, so you should definitely check your app and software before you activate any of the options.
In case your Bumble location update is just fine, but it seems to be bugging for some reason, you can always go to your Account settings and choose to handle your Bumble settings manually.
This way, you will be able to type in your location and choose even the other city or location without any problems and start looking for hookups (like BeNaughty or Ashley Madison) or relationships (like eHarmony or Tinder) in that area.
If you really want to avoid Bumble location tracking, you can always install a VPN app and fake all of your location information.
A lot of people tend to do this because these days, people are really scared of potential Bumble location stalking, so if you want to stay cautious in all situations, then this is definitely a good option.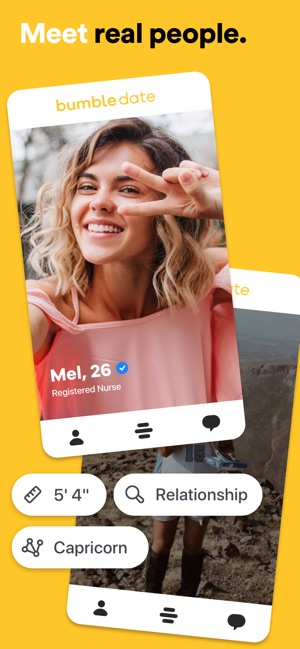 However, premium members have a lot more options, and they will be able to use Teleport mode and Travel mode whenever they want.
Travel mode is made for people who tend to change Bumble location frequently because they are traveling or living between two cities.
This way, they will be able to meet people from different cities and establish relationships with them without any obstacles.
The Travel mode may also be called Teleport mode on some of the latest Bumble updates, so if you can't find it by this name, then you should definitely look for the Teleport option, which will usually appear at the bottom of the screen each time you open your homepage.
People who have Bumble Boost will also be able to use these features and change their locations all the time as long as their membership is working.
If you have enough Bumble coins on your account, you will be able to purchase these features immediately and activate this mode without any problems within seconds.
Most people tend to pay for a premium subscription just because of these features, so it is definitely a great investment for people who are always on the move or just want to meet people from cities around them too.
How Does Bumble Location Work?
Bumble location is one of the most important pieces of information you will have to share with the app because your recommended matches will be based on your location and interests.
Every user will have to share their location with the app because, without it, Bumble wouldn't know who to recommend to them or who could even be a potential match.
Each time you open the app, your location will get updated, so you can be sure that you will always have the latest and newest information shared with your fellow Bumble matches.
There are also several developer options that will allow you to change your location from time to time, but it is extremely important to have some sort of location available on your account; otherwise, the app will not be able to recommend anyone to you.
In case it doesn't seem to be working for you for some reason, you can always report a technical issue or see whether you have gotten a jailbreak on the app for some reason.
Every mock location app will allow you to set your location information whichever way you want, so you can always move here and don't stress too much about not sharing the right info with your potential matches.
How to change location in Bumble is something people really tend to struggle with, but as you can see, it is a simple problem that can be solved with just a few clicks.