EHarmony is one of the most popular online dating sites made for long-term relationships, and it is a platform most people looking for their true love decide to choose.
Starting a conversation on EHarmony can be pretty tricky, especially if you are eager to leave an excellent first impression on that person.
For that reason, in this article, we will tell you:
Bonus tip: we have found that you can save a lot on eHarmony by signing up on the website (not the app) using this special link.
OFL Top Recommendations based on 100,000+ Survey

"Serious Relationships"
"Discreet Hookups"
"Best Course for Men"
"Quick Flings"
"Normal Hookups"
"Our Quiz"
Also, make sure to check out our full eHarmony review here.
Is your dating app giving you the best chance for success?
Make sure to take our online dating site/app quiz to find out.
It's a fact that people who follow our dating site suggestions have on average 2 extra dates per month.
What's The Icebreaker On EHarmony?
If you have used online dating apps before, you have come across a variety of different features that are made to keep your dating life easy.
The icebreaker feature is one of them that can make your whole experience very enjoyable and remove some of your biggest concerns.
Many people want to find love, but they have struggles messaging other users, and sometimes they have no idea how to approach someone.
People at EHarmony are aware of this, and they have decided to add the icebreaker feature that will allow you to reach out easily to compatible partners and never worry about your performance on the app.
As the name says, this feature will allow you to break the ice and see the first message to daters you find interesting, but it will also help you stand out on this dating service and connect with people without the fear of sounding stupid.
Most EHarmony members lose inspiration when it comes to first messages, and no matter how interesting someone's personality profile is, they have no idea how to approach the person they like.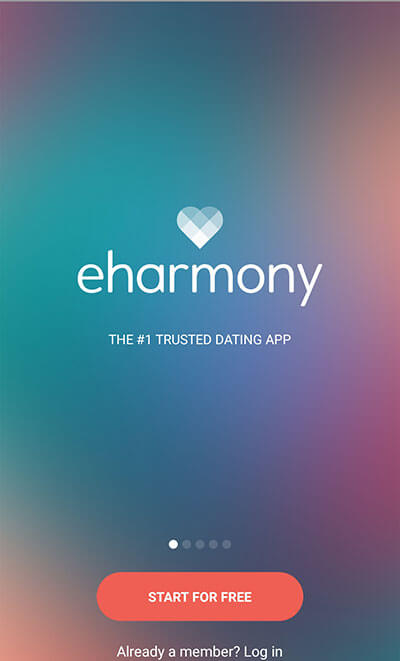 With this feature, your EHarmony matches will receive the most creative and interesting messages, and they won't even look at your compatibility score or see what the matchmaking algorithm has to say.
EHarmony is much more than swiping left and right on people you find interesting, and it is worth it if you want to find your ideal partner and sweep them off their feet.
No questionnaire or compatibility quiz could make you close to your match as once a good icebreaker can, and this is one of the best features premium members have at their hand.
Even though you are looking for serious relationships, I would recommend investing time into this one, and you will see how much more success you will have with your dating profile.
Where Can I Find EHarmony Icebreakers?
Break the ice text messages are something all daters want to find, whether they are using an EHarmony account, Tinder, or Bumble.
This is one of the key components of the online dating process, and icebreaker dating on EHarmony can take you a long way.
OFL Top Recommendations based on 100,000+ Survey

"Serious Relationships"
"Discreet Hookups"
"Best Course for Men"
"Quick Flings"
"Normal Hookups"
"Our Quiz"
EHarmony icebreaker message feature can easily be found on your profile, and it will either be in:
the top right corner in contact options
in your chat feature, right above the free space for a new text
How icebreakers work is that you will start the feature by clicking on the icebreaker icon, and the platform will suggest an exciting icebreaker for you.
You will be able to scroll through text message icebreakers that are recommended and choose the one that seems the best for you.
This feature is unlimited, so you will be able to scroll through all the recommended icebreakers on the app, and you will also be able to use it on as many users as you want without any limitations.
It is one of the best ways to initiate contact with the person you like, and even if you are not reaching out to your perfect match, you need to come up with a good icebreaker.
No profile photos or questionnaires will make you that interesting as a good icebreaker, and this is also the thing that can help boost you in the matching system and open your doors to plenty of new matches.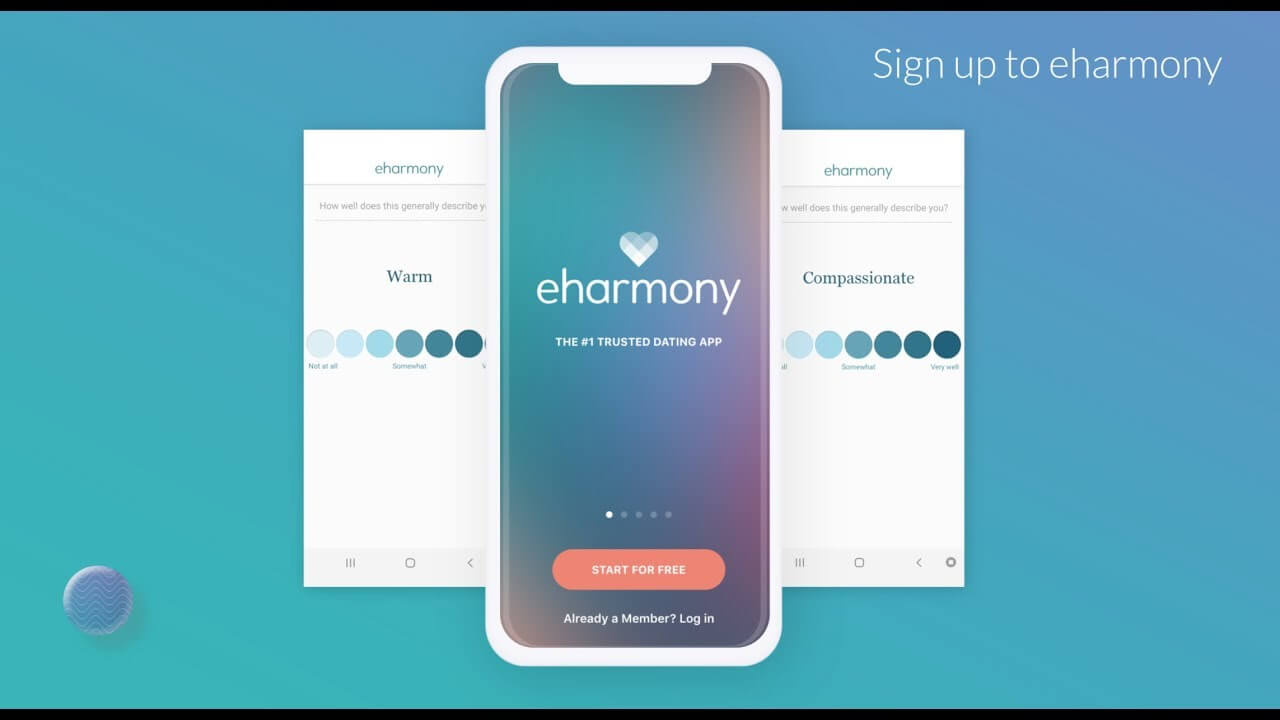 However, just like most other features, the icebreaker feature is only available to users with a premium membership, so if you are trying to navigate the platform for free, you won't have too much luck.
You can easily use it directly through the dating website and through your Android or iOS Apple app, so it will work on every single device.
In case you are sick of these regular icebreakers, you can always change them with some other features like a smile or wink that are also made to help you initiate the conversation with someone.
What a smile means on Eharmony is the same as their wink feature, and they are sent to users when you have no idea how to reach out and catch their attention.
Do Icebreakers Work On EHarmony?
EHarmony.com is an online dating platform for people looking for serious and long-term relationships.
However, this doesn't mean that you are not allowed to have fun until you find your right match on EHarmony.
If you have read an EHarmony review or two, you have probably heard about all of its unique features that allow people to outgrow hookups (like BeNaughty or Ashley Madison) and focus on individuals who will bring them long-term love and luck.
Even though they may have some simple features you would see on hookup apps like Tinder, they are so precisely designed that they will help you impress your perfect match.
Icebreakers are one of them, and they are here to help you enlarge your EHarmony response rate and get way more matches.
With a good icebreaker, you will be able to grab someone's heart without too much effort, and you will be able to impress them enough to start the conversation with you.
This is a very valuable feature for people who are not the best at flirting or dating and just don't know how to start a conversation, whether that is online or in real life.
You will be able to choose among hundreds of different icebreakers, and once you come across the one you believe would fit the personality of your perfect match the best, you just need to click on it, and it will be sent.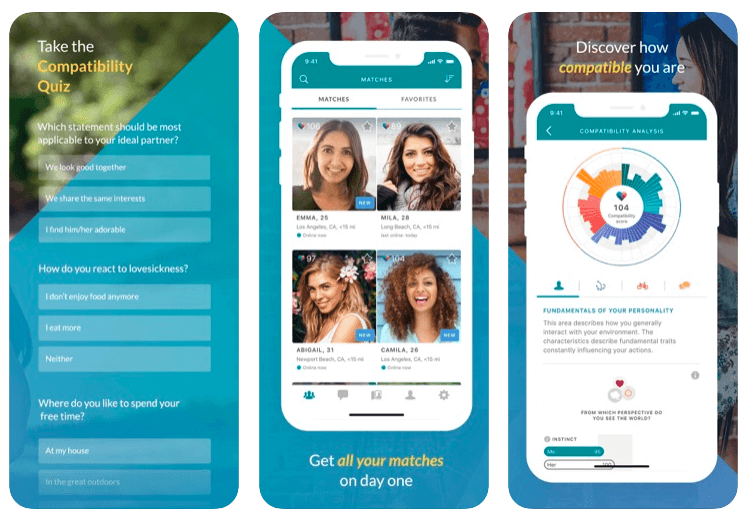 Most people are scared of this feature because they believe everyone recognizes an icebreaker message and will no longer be interested in them, but the truth is that even the most experienced EHarmony members have no idea what all the icebreakers this platform can offer.
It is one of the easiest ways to approach someone, especially if you are keeping in touch with several people at the time, and it is one of the best EHarmony features I would recommend everyone to use.