There is one simple truth out hangin' out there – this is a fat-shaming era, whether we like it or not.
What people forget is that even the curvy ones are living creatures longing for genuine affection and human touch.
Or, even just a hookup.
While it may get difficult to find someone in real life, luckily we can always resort to online dating that offers a plethora of dating sites to choose from.
OFL Top Recommendations based on 100,000+ Survey

"Serious Relationships"
"Discreet Hookups"
"Best Course for Men"
"Quick Flings"
"Normal Hookups"
"Our Quiz"
Accordingly, what we are going to discuss today is the curvesconnect.com dating site that caters to the need of the curvy sexy ones.
Let's dive right into this CurvesConnect Review to find out all the benefits of this dating website.
This includes:
Is your dating app giving you the best chance for success?
Make sure to take our online dating site/app quiz to find out.
It's a fact that people who follow our dating site suggestions have on average 2 extra dates per month.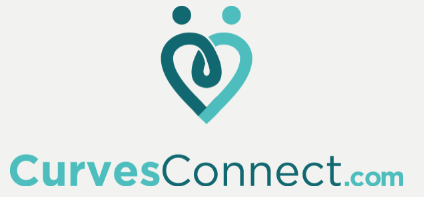 Effectiveness – 3/5
Features – 3/5
Ease of use – 4/5
Price – 5/5
Plenty of options available for free
Filtered profile details to better match your requirements
App available (for iOS)
CurvesConnect profiles are quality profiles
Affordable pricing
Messaging enabled for premium membership only
You can't save the search results
Plenty of pop-ups
Who Is It For/Demographic Make-Up
This may not sound important to you, but, you should always check this specific data about a website.
The reason is simple – you don't want to waste your time.
I know how frustrating it can get when all you ever wanted is a genuine connection and all you are offered is one night stands.
Now, when we talk about curves connect dating site, this is what you need to know.
OFL Top Recommendations based on 100,000+ Survey

"Serious Relationships"
"Discreet Hookups"
"Best Course for Men"
"Quick Flings"
"Normal Hookups"
"Our Quiz"
Immediately judged by the curves connect images you can find out there and the homepage of the website, you'll see that it welcomes everybody – all "mainstream" sexual orientations are welcome – straight plus LGBT.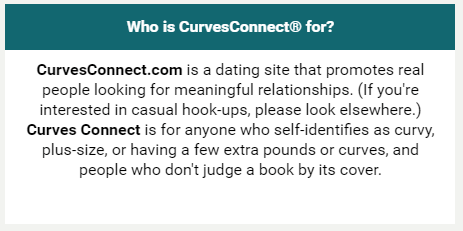 The only precondition is that you're curvy (read, sexy) and you know it!
Moreover, the site does not discriminate between race, ethnicity or religion, so this is indeed a great dating option for all plus-size ladies, bbws, or all those with a few extra pounds on the side.
As for the age distribution and the popular age on this online dating website, well, let's just say there are no surprises here either.
Namely, the majority of both female and male members falls under the age group of 25 – 35 years old.
There are, of course, younger and older members too, but in significantly lower numbers.
The majority of users are male (nearly 70%) while the ladies count some 1.2M.
In terms of effectiveness, I know the most important question for you is does it really work?
So, to best answer this, let me go through these subcategories giving you an idea of how all of this works.
How Does it Work for Your Target Group?
Well, it works rather simply.
Obviously, the people with curvy body type are the users of this site. So, you don't have to filter your search to these criteria.
It is understood that everybody is curvy here.
The next thing you need to focus on is the details such as likes and dislikes (you enter these when making your curves connect account). This is where the site "recognizes" similarities and is making appropriate suggestions accordingly.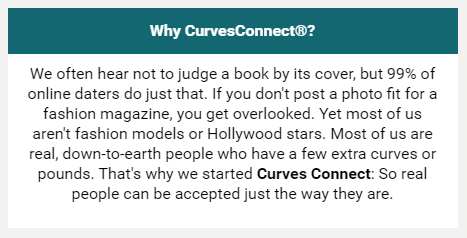 So, when you see someone suggested for you, it means you already have things in common.
Just give it a try and see what happens.
The possibility of making contacts is the most important feature in any dating service. I mean, what's the point otherwise?
Now, the majority of curves connect dating reviews will tell you that it's a great site in terms of making contacts; however, allow me to disagree.
Namely, standard members will not be able to text other members.
Premium members, though, can do that, but still, the standard members can't read the message.
So, curves connect could definitely use an improvement in this regard.
Now, don't get discouraged by what I previously said.
The reply rate is quite high because the majority of standard members decide to upgrade rather soon after creating their curves connect account.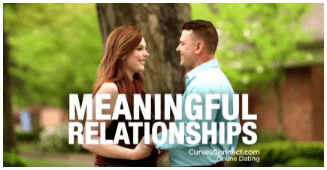 All in all, you just need to muster up the courage to text someone on the curves connect website and things will unravel soon enough.
After the chances of success, the first next thing that comes to your mind is the key feature(s) that a site offers.
Even though they are linked to the site general functionality, we'll deal with that just a bit later.
Now, as for the features, this is what I have to say.
This is a special feature that tells you whether someone who checked out your profile liked what they've seen.
So, someone visits your profile, they like what they see and then they actually hit the like button.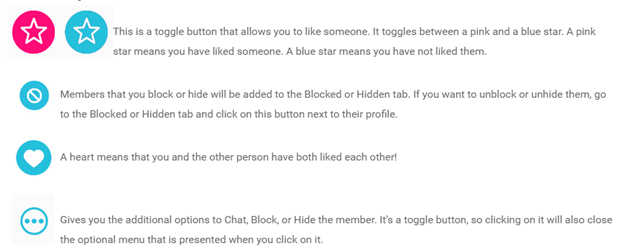 Then you'll know, cause you'll get a notification.
By the way…
This is a feature that at any time (if you're a premium member, of course!) tells you who's viewed your profile.
Which is great, cause you can always tell whether someone checked you out.
It's an excellent feature in paid membership that enables messaging the currently online users.
You will get a visual notification to tell you who's currently online so you can try your chances with someone you like.
This is a feature that comes under the search options on curves connect. And, it's something you've already seen on other online dating sites.
Namely, this feature allows you to check out the profiles of people lined up according to your preferences.
To be more precise, this is the site offering you these people cause it detected some similarities between you and these people.
So, instead of the typical search filter, you can give a shot to discover the section of this dating platform.
Advanced Search Algorithm
What this one does is track your search as you make it. In this way, the site "learns" about you making the next suggestions more suitable to your preferences.
Of course, you will now ask how easy is all of this to use.
I mean, setting the casual hookups (like BeNaughty or Ashley Madison) aside and focusing on meaningful relationships (like eHarmony or Tinder), means you are anxious for fast results.
And, a simple and easy use would be nice!
So, here's the deal with…
This one is a piece of cake!
The registration process is as simple as it gets.
You will have to provide personal details such as e-mail address, zip or postal code, sex and sexual preferences, age and password.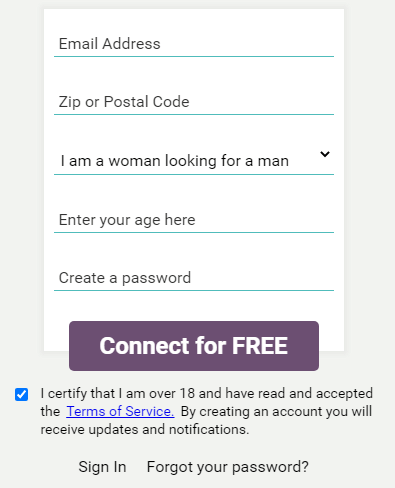 Congrats, you're officially a member!
After this, you proceed to give detailed info about yourself that will later be highly useful seeing how you need to deal with the real people out there.
These are what decides who the site will suggest to you so be careful what you write here.
Make sure that you also upload your photo.
Don't be afraid of your plus size – cause, everybody is plus size here. Just like on large friends.
The creators of the site are aware that you've come to find the love of your life and not to re-confirm the theory of relativity calculations.
Accordingly, the site navigation is as simple as possible.

You will see all the bars with features distinctly marked and noticed at first sight so you don't have to spend time searching for messaging option, let's say.
Yeah, CurvesConnect can be observed both as a dating website and as a dating app.
As a dating app, you can download it only for iOS devices for the time being. Unfortunately, the website currently does not offer the mobile application version for android.
In case you are using an android device, you can access the mobile version of the site.
Both this version and the app itself are as equally functional as the original desktop version.
So, the only question is which is your preferred device.
The last (sometimes even the first) factor to consider when deciding whether to give it all a try is the price.
Before I go into details, I'll just say any price is OK when the site gives results.
And, this one does.
Now, in any case, there are two options available with CurvesConnect.com.
This one allows you to create a profile and find several profiles of other people to check out.
You can also choose some of the search options or send and receive flirts.
Obviously, the standard membership is a free membership and is merely a preview of what you get as a paying member.
With this option, you get so much more.
To begin with, you can start texting other members – standard and premium – and, other premium members can start texting you.
This membership will also enable you to upload unlimited photos and you can check the number of visits on your profile.
As for the actual pricing, you have the 1, 3 and 6 months options, each available at 9.95 USD, 6.65 USD and 4.99 USD per month.
You do the math and see for yourself if it's worth it!
A hint – it is!
Overall rating – 3.75/5
So, my large and curvy beautiful friends, this has been a full review of CurvesConnect.com.
You know what to expect once you log in so, why hesitate?
Register to Curves connect and make that curves connection right now!
Yeah, got you there!
The conclusion does not mean the end; cause, obviously, we still need to tackle the Frequently Asked Questions and the answers to these.
Let's go!
As for the factual state of accounts, this is what we can safely say about CurvesConnect.
As for some practical guidelines, this is what you need to pay attention to.
Finally, let me answer some of the functionality related questions!