Hey guys and gals and welcome to my HowAboutWe review!
HowAboutWe.com is an interesting and fresh approach to online dating.
They like to refer to themselves as the "Offline Dating Site" as their main focus is getting you out on dates as fast as possible.
For them, the future of online dating is offline dating. HowAboutWe.com takes a different spin on setting up online dates.
OFL Top Recommendations based on 100,000+ Survey

"Serious Relationships"
"Discreet Hookups"
"Best Course for Men"
"Quick Flings"
"Normal Hookups"
"Our Quiz"
Instead of creating the typical dating profile and answering lengthy questionnaires the sites let you create "Date Ideas" (this is the basis of the site's name "how about we").
You still need to understand the online dating world to get your perfect match. Here is our most comprehensive guide recommended for men and women to help on the love adventure.
Success stories are coming in from users of these guides.
The idea behind the site is that people are tired of the usual endless messaging and texting that other sites offer and want to connect with someone quickly and get offline.
Date Ideas is where you suggest an activity, and a meeting place and other members will see your suggestions.
If they like your date idea, you can both go out on that particular date to get to know each other better, Simple. This unique way of connecting people brings a level of fun and creativity that few other online dating sites can offer.
This is because some people will come up with standard, unoriginal dating ideas, whereas others will do something completely adventurous and unique or downright hilarious.
With the many Date Ideas to choose from you could be spending an entire day going through the suggested dates and not find a single duplicate.
Enjoy my HowAboutWe Review as we think it a very original site that might one day be one of the best online dating sites! Let's jump right into my review!
Is your dating app giving you the best chance for success?
Make sure to take our online dating site/app quiz to find out.
It's a fact that people who follow our dating site suggestions have on average 2 extra dates per month.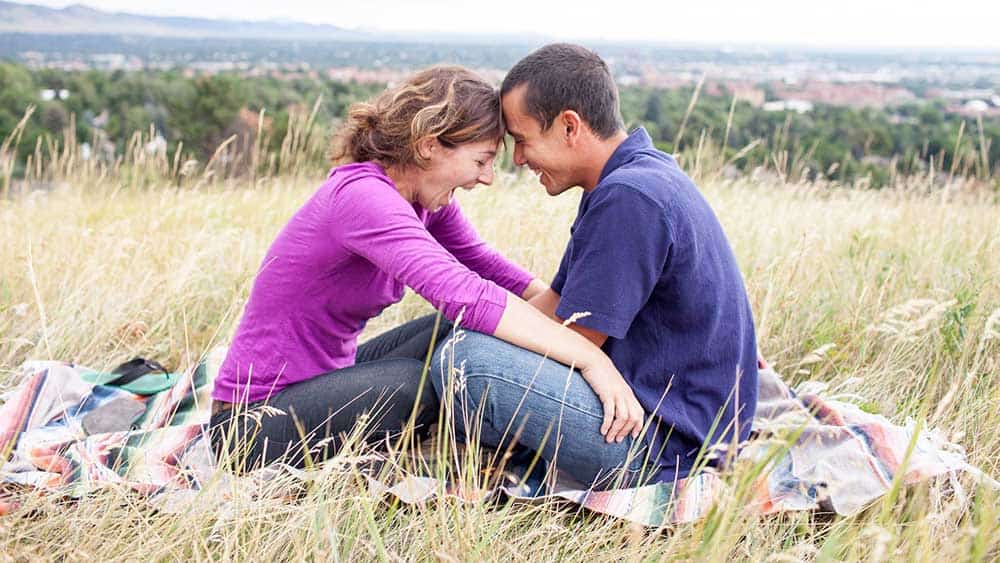 HowAboutWe in One Sentence
Whereas HowAboutWe boasts a monthly membership of over 500,000, it is quite affordable. While you can join for free, a One month paid subscription starts at $34.99. For 3 months, you pay $19.99 each month, and so on. Offline dating is one feature that makes it stand out from the crowd.
Ease of use/Site Navigation, Layout, and Design
Depending on your preference using the site can seem easy or a tad complicated.
This is because for some people the site's overly beautiful design might appear crowded and hard to navigate.
Gorgeous design aside, the site is quite simple and easy to use. To the left is a section for Singles and to the right is the section for Couples.
Unfortunately, this section is super responsive so you could easily make the wrong selection.
Scrolling down will reveal the "Find Dates" section and going down even further shows you the "Get Started" section.
OFL Top Recommendations based on 100,000+ Survey

"Serious Relationships"
"Discreet Hookups"
"Best Course for Men"
"Quick Flings"
"Normal Hookups"
"Our Quiz"
The main disadvantage of the site design and layout is that the navigation buttons are at the bottom of the page and you need to scroll all the way down to view them, which is not exactly convenient.
In essence, you will either be blown away by the site's beauty or annoyed that there seems to be too much happening on one page.
The HowAboutWe dating page is easy to share on Facebook as well as to share on Twitter given that it is becoming popular among social media users.
Popularity
As large memberships go, HowAboutWe.com is far from it.
They do have a decent sized membership database, nothing close to the likes of Match.com, eHarmony or even OkCupid.
Knowing the pros and cons of online dating would help you avoid all the dangers online dating websites might pose.
With unscrupulous users known for creating fake profiles on the prowl leading to a dating scam on dating apps, you must let the reviews on this online dating site serve as a guide.
So, as you try to make a choice in the quest of finding a boyfriend/girlfriend, take note of these things.
Learn more: The Ultimate Long-Distance Relationship Survival Guide
Success Rates
It is safe to say that HowAboutWe.com enjoys a modest success rate. It has been stated that about 12% of the people who met through HowAboutWe.com currently use their couples feature.
This is not to say that some of the remaining couples are no longer dating, it merely means that few continue to use the site to go out on dates.
Another indication that couples are finding success on the site is that Couples has maintained a 90% month-over-month retention and enjoyed a membership of over 500,000 users and is a good rating for an online best dating site.
Even though now one of the top dating sites, it is aiming to become the best dating site considering the new dating method of creating fun date ideas when on a speed date.
New members from different age groups can get online dating advice from the various reviews of members who have benefitted greatly from the site.
How Much Does HowAboutWe Cost?
HowAboutWe.com functions similarly to other dating sites.
You are charged a membership fee month which gives you the ability to search through dates and earn a free date.
Another payment option to take advantage of is paying per date based on the date that you choose. The membership fees are as follows:
One month = $34.99 each month
Three months = $19.99 each month (total $59.97)
Six months = $11.99 each month (total $71.94)
One year = $8.99 each month (total $107.88)
Payment of the membership fees gives you access to the site's many features.
Since the age gap is not a determinant in relationship or dating, encouraging free membership from diverse age range will enable HowAboutWe to continue growing beyond its 10 million members mark.
However, proper background checks should be done to weed out fake users common with some dating app.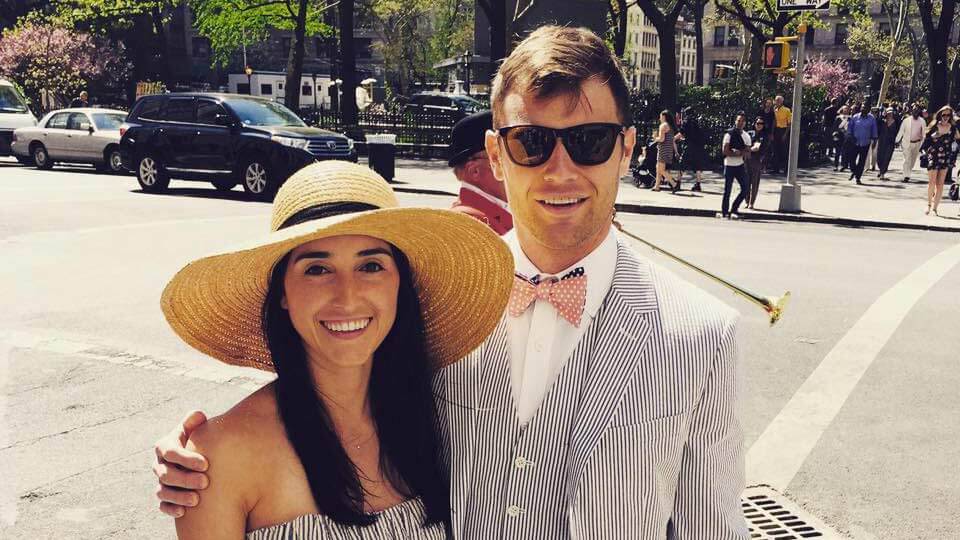 Features
The site's main feature is its "Date Ideas." Members can post any Date Idea that they have.
Members then search through the many ideas that have been posted to find the one that appeals to them the most and well, goes out on a date once they have made a selection.
Other features include the ability to link your Facebook profile to the site, seeing who view you, the ability to read your messages, find subscribers who can message you back and check out other members' profiles.
These features allow users to get personal information and dating advice which they can apply while creating fun date ideas.
It is advisable to be good at flirting and starting a conversation with that someone you want to have a nice time with.
Another cool feature is the ability to play various games such as speed dates, daily dates and date maps.
So, whether you are single, married but looking for love on the side, or divorced and willing to start dating again, this site has got you covered.
The site is a great attraction for single parents who want to get back to casual dating rather than the traditional dating in real life situation with its myriad of complications.
HowAboutWe Review Conclusion
For being a great dating website (though missing a few things I'll love to see), I'll rate this dating app:


HowAboutWe.com is a cool dating site that is going to appeal mainly to young people who would like to spend more time dating and visiting each other than searching through endless profiles hoping to find a match.
Although the site is geared towards helping singles to find dates, it also does its best to appeal to couples as well with its Couples feature.
Its unique approach to dating offers diversity and an element of fun for the adventurous individual.
Older people who are looking for marriage or at the very least a long-term relationship might be put off by the overemphasis on dating and as such might not find this site appealing.
If you fall into this category, then this review suggests that you head over to our eHarmony.com, Match, and Chemistry review to check them out.
You should also not miss some head to head battle articles such as eharmony vs match, Chemistry vs Match, Chemistry vs eHarmony, eHarmony vs OkCupid and Zoosk vs match!
All of these will help you get a better idea of which site is right for you! I hope my HowAboutWe review helped you decide if it is right for you!
You are guaranteed offline dates, or you will receive a refund
Has a good community with active members that participate frequently
Very attractive website and relatively easy to navigate
Creating your profile is quick and simple unlike other online dating sites where profile creation can take up to an hour
A fun and more natural way to go out on dates – you also tend to get real dates faster
If you are not a paid subscriber, you cannot use the site's messaging function
The only way to unlock the features of the website is by upgrading your membership
It does not use algorithms and questionnaires to find matches for you
There have been complaints of poor customer service
You might not like the person that you are doing the dating activity with which is also a peculiarity of mainstream dating.
Fresh from our Love Press are these guides to meet your online dating needs: