Niche dating sites are very popular online and cover a variety of ethnic groups.
Here, you can meet Asian women from all over the world, but particularly SouthEast Asia.
From this review, you will be able to find out:
OFL Top Recommendations based on 100,000+ Survey

"Serious Relationships"
"Discreet Hookups"
"Best Course for Men"
"Quick Flings"
"Normal Hookups"
"Our Quiz"
So if you are looking to date people of Asian origin, then this comprehensive review will provide you with the answers you are looking for.
Let's go Asian!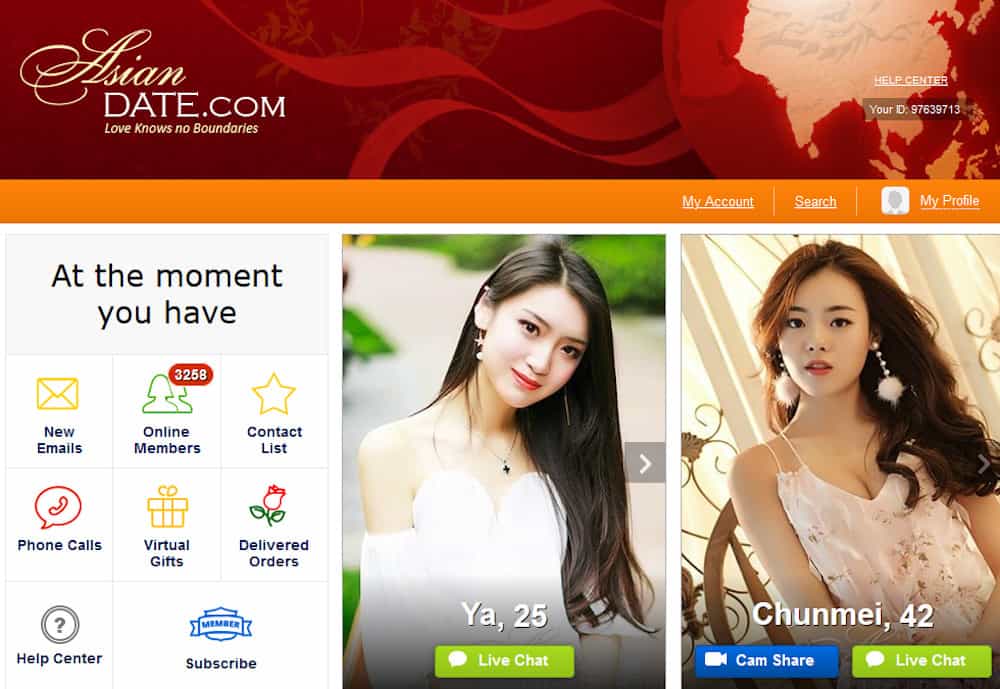 Is your dating app giving you the best chance for success?
Make sure to take our online dating site/app quiz to find out.
People who follow our dating site suggestions have on average 2 more dates per month.
Asian Date in Video Form
Audio (podcast) form for those of you on the go
Effectiveness 2/5
Features 2/5
Ease of use 2/5
Price 1/5
Easy to register a profile
Nicely designed site
Filled with bots
Far too many stories of people who have been scammed using this site
No actual membership, you have to pay for credits to talk to potential matchups
AsianDate app is only available on Android.
It's expensive and then you don't even know if you are talking to someone real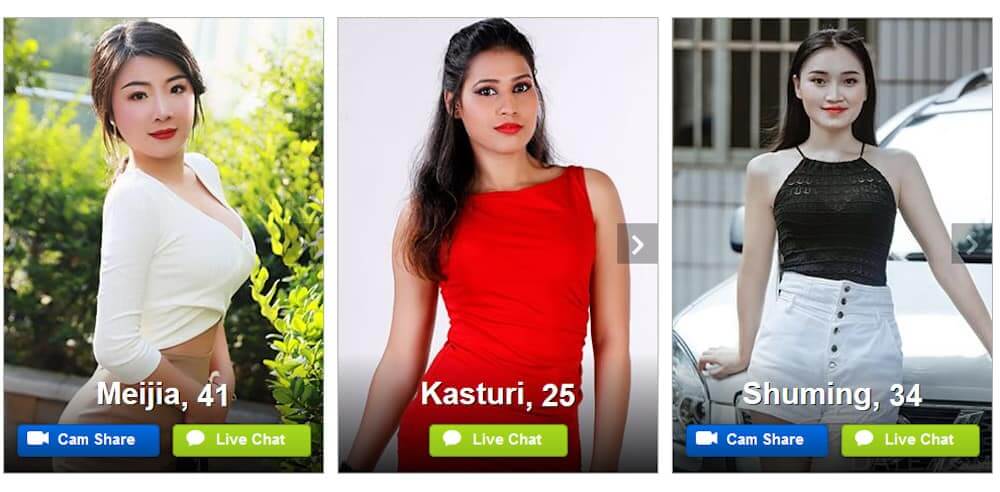 AsianDate is not a hookup site like BeNaughty or Ashley Madison, rather it is more about serious relationships like eHarmony – but only this time its Asian dates.
From the start, it's important to clear up a critical feature of AsianDate, a site that has been around since 1998 and claims to have 2 million people visit each month.
This is a site where men look for potential female dates.
If you are a woman looking to matchup with an Asian male this isn't the site for you.
In particular, it's aimed at American men.
AsianDate claims that over 1.6 million Americans have signed up for profiles on the site.
This is a huge Asian dating site, there's no doubt about it.
But it comes with a tainted history which we will get into later.
With niche sites like this, the breakdown is always going to favor one particular gender.
And because this is a site where millions of Asian woman have profiles trying to attract males, in particular, that breakdown is:
75% of the profiles on the site are females
25% of the profiles on the site are males
When working through the site, however, it's difficult to tell if these claimed numbers are true or not.
That's because if you are a male who is looking for an Asian female, those are the only profiles that are going to show up.
There is no way for you to see any of the other male profiles at all.
What about the age ranges?
AsianDate offers potential matches across a full spectrum of age ranges, even over 50s, if that's your thing.
By far, most profiles of potential matches are in the 25-34 category.
Here is a breakdown in order of popularity:
25 – 34 years of age
18-24 years of age
35 – 44 years of age
55+ years of age
45-54 years of age
It's all about the virtual date
So how is AsianDate targeted in the online dating world?
Well, it's all about a virtual connection for the most part.
This is something that we will get into during the course of this review.
But if you looking for a life partner, perhaps, this isn't the site for you.
So the question then is, how easy it is to find a match and get chatting once you've signed up?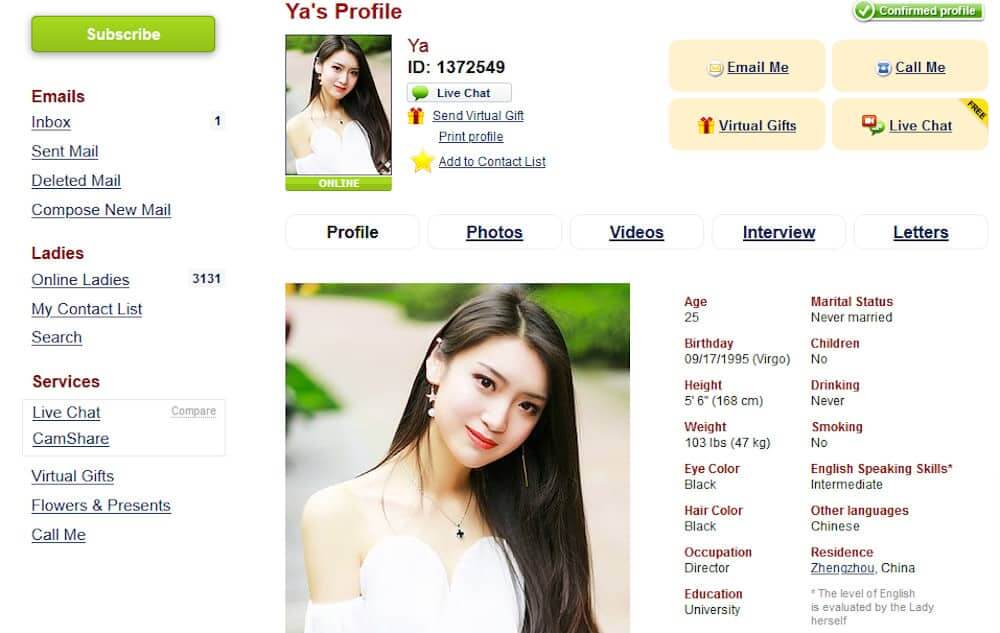 With the chance of 4 potential matches to every one member joining up at AsianDate, the chances of finding a match should be pretty high, right?
But just how effective is AsianDate in that regard?
Well, it's a bit of a hit and miss affair.
No doubt, if you are thinking of signing up at AsianDate, you would have done some research.
And there are plenty of horror stories out there regarding the site.
For one, it's filled with bots.
You can be guaranteed that within an hour or two of signing up, you are going to be bombarded with messages in your inbox of various Asian women who want to chat with you.
If you look closely, you can see that many of these messages are autogenerated and sent by profiles that aren't actual women.
If you find one that looks a little more likely to be real, you are free to message them.
That's something that AsianDate encourages because they want you to start chatting to people.
And therein lies the problem.
After only a few messages, you will find that you can't communicate with a potential match anymore without buying credits.
These credits are a form of currency on the site and essentially are needed if you want to chat with someone.
There is no membership fee here at all, only credits.
Credits can be paid for in a number of ways including with your credit card or using PayPal.
Rest assured, you are going to be constantly bombarded with messages.
You will be told that you are just the person they are looking for.
Everything, however, is geared to getting you to buy credits so you can message these potential matches back.
And in many cases, you probably will be wasting your money doing so, because so many of them are automated bots.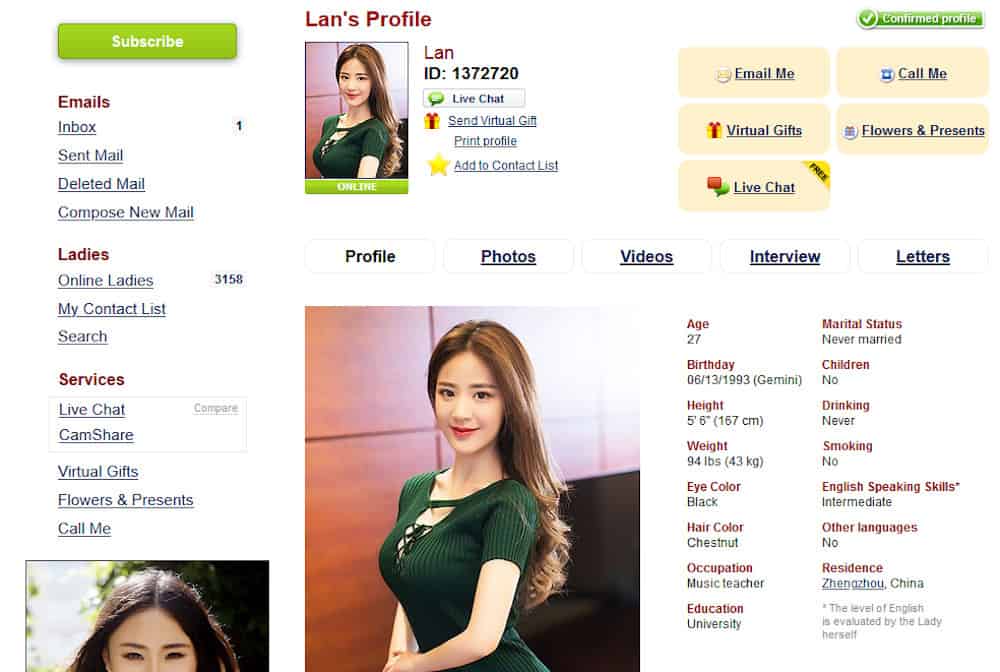 While AsianDate isn't going to win any design awards, its design is similar to a multitude of other dating sites on the net.
If you go over to the landing page, you are greeted with a smiling man and his Asian female counterpart.
After all, that's what AsianDate is all about.
All the other regular elements are to be found as well, including the encouragement to have you sign in quickly and easily.
Once you have signed up and you are using the site, everything is in its place and easy to find.
Of course, the tab to buy credits features prominently, along with current potential matches that are online.
Without a doubt, AsianDate wants you to spend your cash.
As AsianDate doesn't work on a membership basis, the key features that the website offers are available for all, that's just as long as you are willing to pay.
Simply put, all key features are going to cost you credits.
How much credit varies as to the type of feature that you'd like to make use of.
Let's look first at what key features AsianDate offers.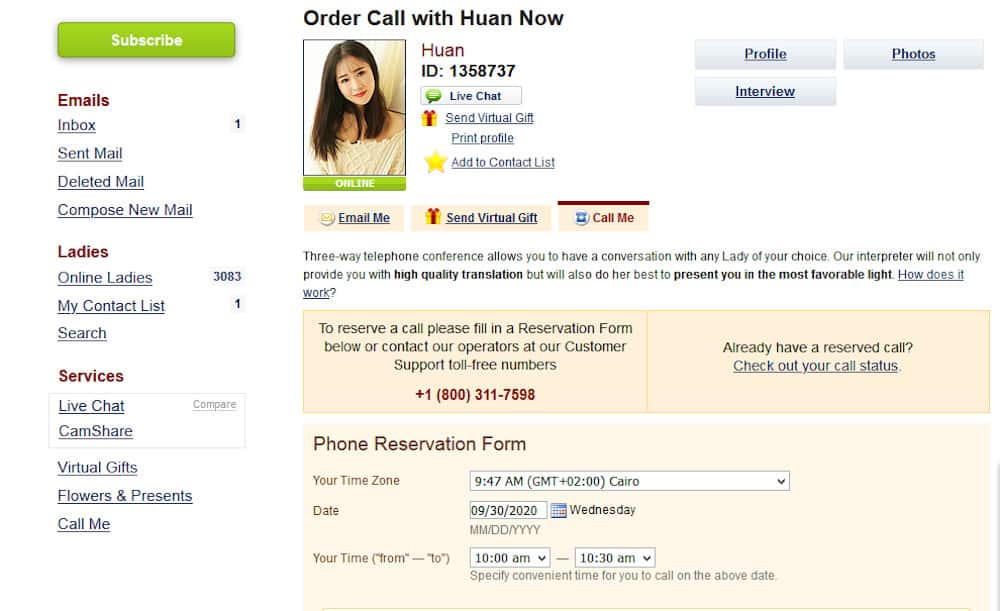 Before you get too excited, this isn't a phone call with two potential matches at the same time.
No, this is a call with a potential matchup and an interpreter.
Talk about a bit of a buzz kill…
Many of the legit matches you find on AsianDate don't speak English at a conversational level, so if you do want to have a decent chat with them, you are going to need that interpreter.
If you'd like, you can spend your credits on sending cyber gifts to a potential matchup.
These cyber gifts include diamond rings, teddy bears or even a strawberry.
Yes, if you opt to go this route to get the attention of a potential match, you are simply sending them a virtual sticker.
Somehow, this clearly remains a popular feature that people use.
For me, it's a waste of your money.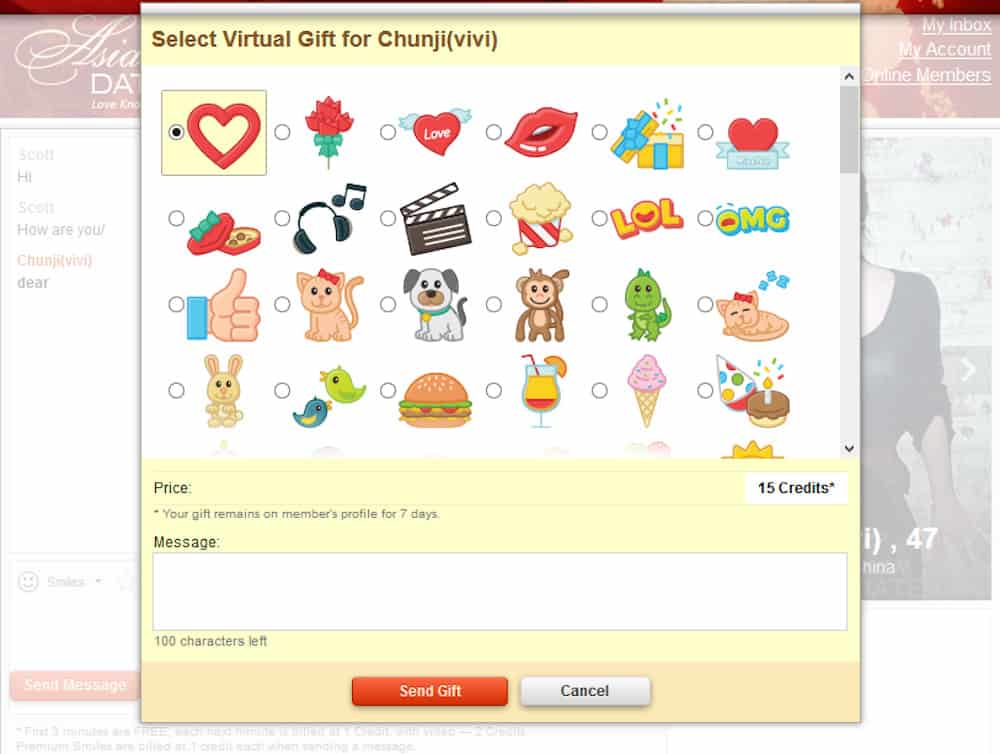 It's not only gifts in cyberspace that you can send your potential matchup.
Yes, you can send them real gifts too.
Gifts include the following:
Flower baskets
Perfume
Champagne
Fruit
Cuddly toys
Sweets and chocolates
And just to ensure that you don't feel like you are completely wasting your money (you probably are), you will receive a picture of your favorite lady with her gift.
So if I am totally honest, none of these features for AsianDate are particularly mind-blowing, right?
It's all about getting you to sign up for credits and then to spend them so you can buy even more.
Other services that require credits
So we've covered the key services that AsianDate offers but there are many other ways to make you use any credits that you've purchased.
Rest assured, within a few minutes of activating your profile on AsianDate, you will be inundated with letters from potential female matches professing their undying love for you.
While you can reply to a few first up, if you want to continue to do so, you are going to have to cough up for credits.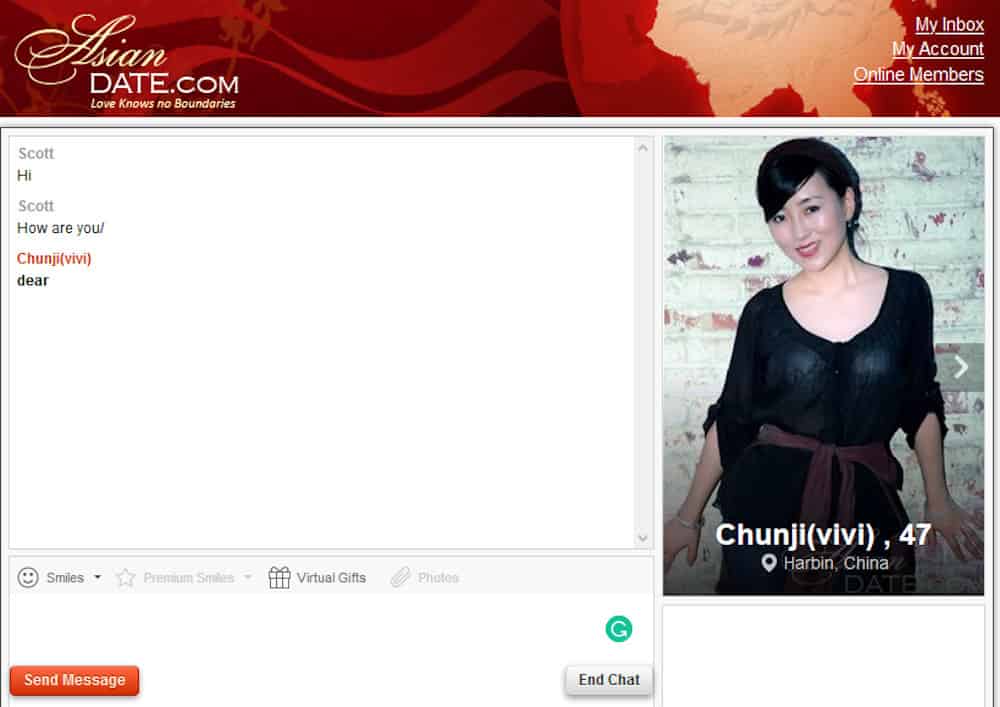 Live chatting with a potential match is an option available to you.
There are two things you are going to find out when doing so, however.
Firstly, it's going to cost you plenty of credits to do so.
Secondly, you won't be able to have a conversation with many potential matches because they don't speak English which again pushes the 3-way chat feature.
This is yet more credits – and lots of them too – for the chance to speak to a potential matchup using a webcam.
Is it legit?
Well, you'd have to decide for yourself.
Just bring your wallet.
If you are prepared to part with your credits, you can view videos of potential matchups that form part of their profiles.
AsianDate does offer a free service if you are still thinking about whether you should buy credits or not.
This feature, called "love notes" is essentially a way of flirting with a potential match.
Most dating sites have them but on the whole, they are not that effective.
That's particularly true when it comes to AsianDate.
Why?
Well, while you might have the chance to send a "love note" to someone that you'd like to possibly chat with, fire it off and that's the only one you will be sending that day.
That's because you can only send one "love note" for each 24-hour period.
So how easy it is to set up your AsianDate profile and start searching for a potential match?
If there's one that that dating website excel at, it's getting you online and looking for a potential match in a matter of minutes.
And AsianDate does it just a well as most.
By visiting the AsianDate website, you can register a profile in around five minutes.
You can choose either the regular route with a current email address and then set up a username or password,
Or you could sign in even quicker using your current Google account and be registered on the site with a simple click.
Once you have done that, AsianDate doesn't take you straight to your profile.
No, the first thing you are presented with is your account dashboard.
This includes a host of females that you are encouraged to chat with.
Eventually, you will have the chance to set up your profile properly.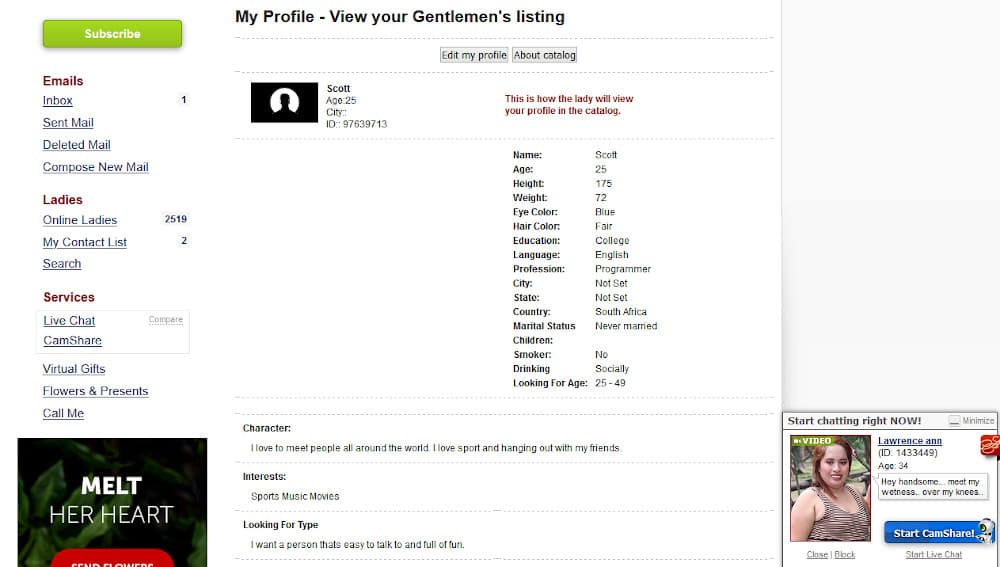 Your profile on AsianDate is as standard as they come.
It's going to include the basics such as:
Your age
Your appearance
What you are looking for in a potential matchup
Your interests
Your photos
If you've used a dating site before, you know the drill when it comes to what to expect when setting up your profile.
Yes, AsianDate has an app, but it's only available on Android.
The app itself is easy to use.
When using it, you can simply click on the profile from a potential matchup and message them straight from there.
This is far faster and more efficient that the messaging system found on the website.
But that's only if you have the credits, of course.
One feature I didn't like, however, is that you receive notifications to your phone for every new message you receive.
As AsianDate is pretty aggressive in terms of people trying to chat with you, this can get a little annoying, I found.
That said, the app is not getting terrible scores on the Google Play store like so many of its competitors.

In this review, we've already established that AsianDate works a little differently from other dating sites in the way it views membership.
In fact, with AsianDate, there isn't any form of membership at all.
Here, if you'd like to make use of a key feature or any options available on site, all you are going to need is credits.
Credits are the currency that runs AsianDate and they certainly don't come cheap.
Here's a breakdown:
20 credits will cost you $15.99 (0.80 per credit)
160 credits will cost you $96.00 (0.60 per credit)
1,000 credits will cost you $399.00 (0.40 per credit)
So it's all good and well knowing how much you will need to pay to get a certain amount of credits.
But what's really critical to know if how many credits you are going to need to use the various features found on AsianDate.
For example:
If you want to have a 10-minute chat with a potential matchup using an interpreter, you will need to have 100 credits in your account.
If you want to send a virtual gift to a potential matchup you are going to need 15 credits
If you want to send an actual gift to a potential matchup it could be anything from 12 credits for a flower, to over 800 credits for a piece of jewelry
To read an email is going to cost you 8 credits
To send an email is going to cost you 8 credits
I am sure that you can see, AsianDate not only wants you to purchase credits, but they also want to relieve you of them too, and quickly.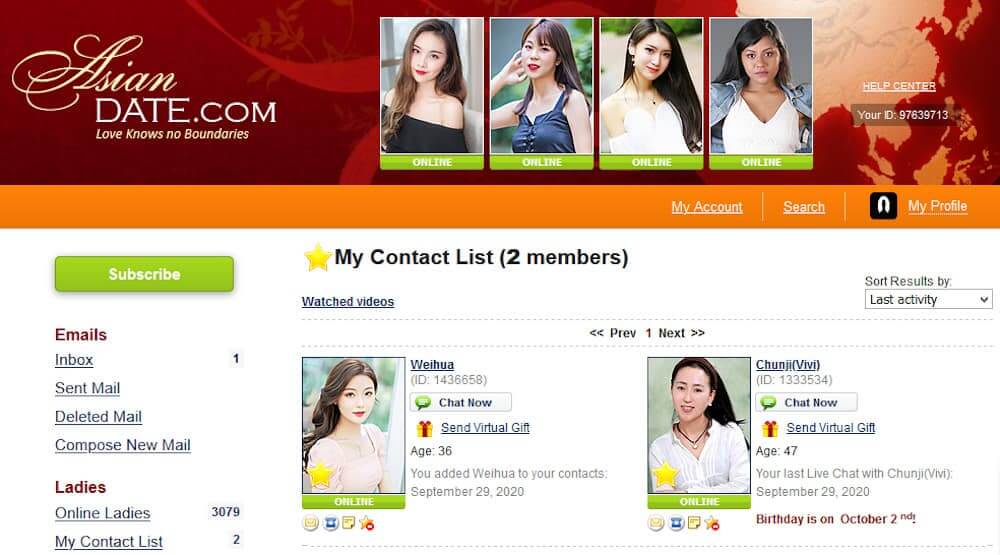 Conclusion and Overall Rating
Without a doubt, AsianDate is one of those niche dating websites found on the internet that cater to people looking for a specific type of match.
And it's longevity has proved that it's successful.
Successful for those who run the site, that's for sure.
But how successful will it be for you?
One only needs to do a quick search online to find a number of horror stories when it comes to AsianDate.
There are people who have plowed thousands and thousands of dollars into the site to secure credits which they then used to chat with potential matchups.
Sadly, these gullible individuals just gave their money away.
I've yet to find anyone online claiming to have found long-lasting love using AsianDate and I do get that because it's not that type of website.
For me, however, there are just far too many fake profiles and bots on the site to make it worth your effort in trying to find a potential match, no matter what your intention, even a quick virtual fling.
I mean, just look at the pricing alone.
AsianDate is not cheap.
No matter how they try to sell their features and the potential to meet beautiful women from all around Southeast Asia, I just think there's not enough going on here at all to justify the prices.
So at the end of the day, I am giving AsianDate a score of 1.75 out 5.
Maybe, you've had a decent experience with AsianDate and met up with some really interesting people.
If so, we'd love to hear about your experience.
So if you have, please take the time to comment below and tell us all about it.
Or if you've had a bad experience, comment below as well to tell us about that too.
Frequently Asked Questions