Ah, dating; ever thrilling and exhilarating!
Have you tried it yet?
And, what about casual dating?
Have you tried that?
OFL Top Recommendations based on 100,000+ Survey

"Serious Relationships"
"Discreet Hookups"
"Best Course for Men"
"Quick Flings"
"Normal Hookups"
"Our Quiz"
Sorry, casual dating – have you tried it and why not yet?
In an attempt to help you make up your mind, I will give you a list of the best casual dating sites you can try right now and have some fun!
This article will review these sites based on:
Sit tight 'cause you're in for some real ride!
Let's go straight up!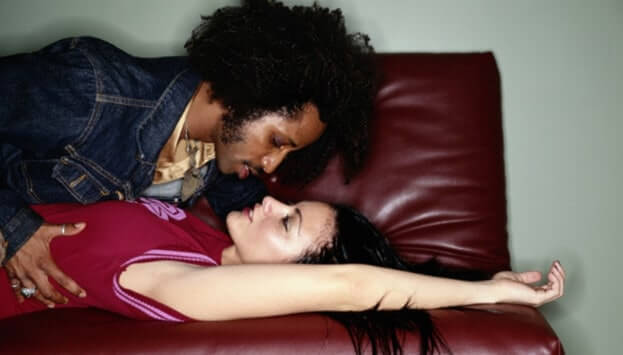 Is your dating app giving you the best chance for success?
Make sure to take our online dating site/app quiz to find out.
People who follow our dating site suggestions have on average 2 more dates per month.
Best Casual Dating Sites in Video Form
Audio (podcast) form for those of you on the go
1. Happn Casual dating Site
Signing up – 4/5
Making Contact – 3/5
Profile Quality – 4/5
Affiliate Program – 1/5
Overall Quality – 3/5
Offers a more personal approach (real-life encounters)
Gaining popularity quite fast and increasing number of new users
Saves privacy by enabling you to receive messages only from the people you are interested in
You can't search for members in the free version
Works optimally in large places
More often than not you will hear that Happn is pretending to be the new Tinder.
Having in mind their members' structure, this may not be so far from the truth, after all.
Although originally designed and released in France, Happn is quite popular all over the world.
OFL Top Recommendations based on 100,000+ Survey

"Serious Relationships"
"Discreet Hookups"
"Best Course for Men"
"Quick Flings"
"Normal Hookups"
"Our Quiz"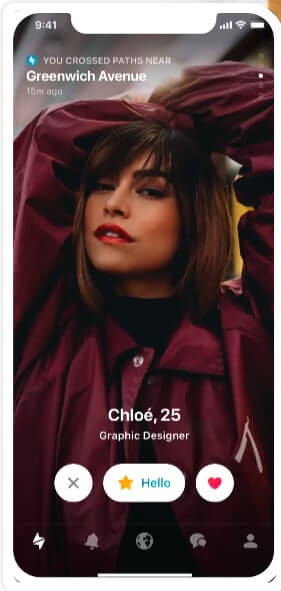 Accordingly, the majority of users comes from the USA (some 5.5 million), followed up by users from the UK, Brazil, India, France, the Netherlands and Argentina.
Being a location-based app, Happn is mostly popular with youngsters and people from 18 to 35 years of life, in general.
Still, the majority of users falls within the 25-35 age group.
Finally, this is an app where males outnumber the females, with some 60% to 40% ratio.
Happn is a rather simple casual sex app to use.
Though I'm not entirely sure it is just this since you can also establish another form of relationship with your crush.
Anyhow, the simplicity of use starts even with the download. It is available only as an app for iOS, Android and Windows products.
After that, there are only a few easy and simple steps.
First, you need to register either through your Facebook account or mobile number, then you finish the registration and import the data from Facebook (yes, including the photos), and you're good to go.
Literally, you're good to go in a crowd, check out some cuties and hope that they are using the app too so their pretty face can pop right up to your screen.
How so?
The app shows the people within 250 meters radius; so, once you see someone, this means that the person is standing somewhere nearby (restaurant, park, metro, train…you name it!).
Besides the cool operating principle, there are some other fun features.
FlashNote
A cool feature that enables you to choose a detail about your crush and then ask a personal question about it.
Voice Messages
Unfortunately, Happn does not provide the service of video calling yet. However, you can send voice messages, which is great when you want to hear each other's voice.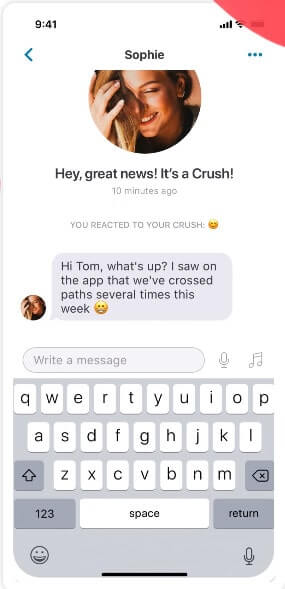 As for the desktop version, due to the operating principle of physical proximity, Happn needs you to be moving. This is why the desktop version doesn't cut it in this case.
Finally, we get to the point where I tell you how much money you will need to fully enjoy the charms of Happn.
With a free version of Happn, honestly, there isn't much you can do. For starters, you won't be able to browse for people.
The last item on our list of facts you need to know about Happn is some of the frequent questions potential users may have.
So, let's check these briefly.
1. How does Happn work?
Happn is a geo-based app that shows people nearby on your screen. By nearby, I mean the 250 meters perimeter. So, when you are in a supermarket and the app shows a potential match, then you are probably two stalls away.
2. Do I still get matches when I am logged out of Happn?
Unfortunately, no. When you're logged out, you're logged out. The app does not receive any input on your location, so no matches for you until you log in again.
Happn is a novelty app that is still gaining momentum. This is a good solution if you are looking for safe casual dating with a more personalized approach than the typical swiping left and right.


Signing up – 3/5
Making Contact – 4/5
Profile Quality – 4/5
Affiliate Program – 4/5
Overall Quality – 3.75/5
You can find all kinds of sex (bi, gay, threesome, live, swingers…)
Vast dating pool (over 100 million users)
Multiple contact options
Only for adults
Quick and easy
Frequent reports on bots and scammers
Way more men than women
While some of the casual hookup apps listed here cater to the needs of even 18-year-olds (not fully an adult and not an adolescent anymore), this one is for real adults, just like its name suggests.
Accordingly, the site is mostly packed with people from 25 to 35 years of life looking for any kind of sexual set-up.
Besides being popular for singles looking for bisexual experiences, AFF also offers the possibility for couples to register and look for single males, females or transsexual partners for their newest sexual conquests.
In addition, this is mostly a casual dating site that will help you get laid in no time.
Out of the 80 million users mentioned previously, the vast majority of these are men – some 80% compared to only 20% of women.
Honestly, they could use an incentive to attract more women.
Besides the USA, where the majority of users come from (64 million) the AFF is also quite popular in Canada, the UK, and Australia.
Due to its core principle of enabling all kinds of sex, cybersex included, AFF is originally designed for desktop like any other of the casual sex sites that provide the same service.
When registering through the site, you will have to fill out a basic registration form indicating your sex or of both of you, if registering as a couple and your sexual preferences, including age and country.
After the subsequent e-mail verification, you will also need to fill out some additional details and only then you will be able to browse through the currently online members.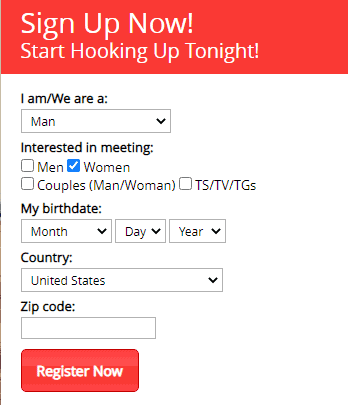 The good thing is that AFF is also available as an iOS and Android app so you can cybersex anytime, anywhere.
Besides all kinds of sex, AFF has some cool features to help you reach your goal faster. Still, these would be the coolest ones.
Contest
This is a great attempt to make users more active and interactive. The point is to upload contents (videos, photos) of sexual nature and the winner is the one who gets the most votes.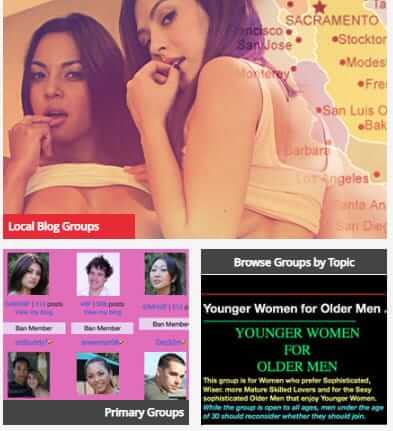 Erotic Stories
Real experiences or fiction. These are great when you don't feel like interacting with anyone online but would still like some action.
These are also great to tickle your imagination.
Never underestimate the power of words!
There are some things you can do with the free version of AFF. However, for a full experience, you will have to go premium.
There are three options in this case.
The first one is a 1-month Gold Membership Best Value available at the price of 39.95 USD. Then we have the 3-month Gold Membership Most Popular at 26.50 USD/month and Gold Membership for a full year at 19.99 USD/month.
As for the FAQs users still have about the AFF, these are the ones I need to share with you.
1. Is AdultFriendFinder legit?
Yes, it is. With this site, you will be able to find mates for any kind of sex you feel like trying on a given day.
2. How do I contact someone on AFF?
Once you find someone you want to get in touch with, go to their profile and somewhere in the middle of their page you will find the options to "Send user an email" or use the "Send an email" link you will find in the "Interact" section.
AdultFriendFinder is one of the largest dating sites that openly offers casual sex possibilities. Once you opt for it, you will be able to find people or any kind of sexual activity you feel like doing, whether it's cybersex, live sex, or just chatting.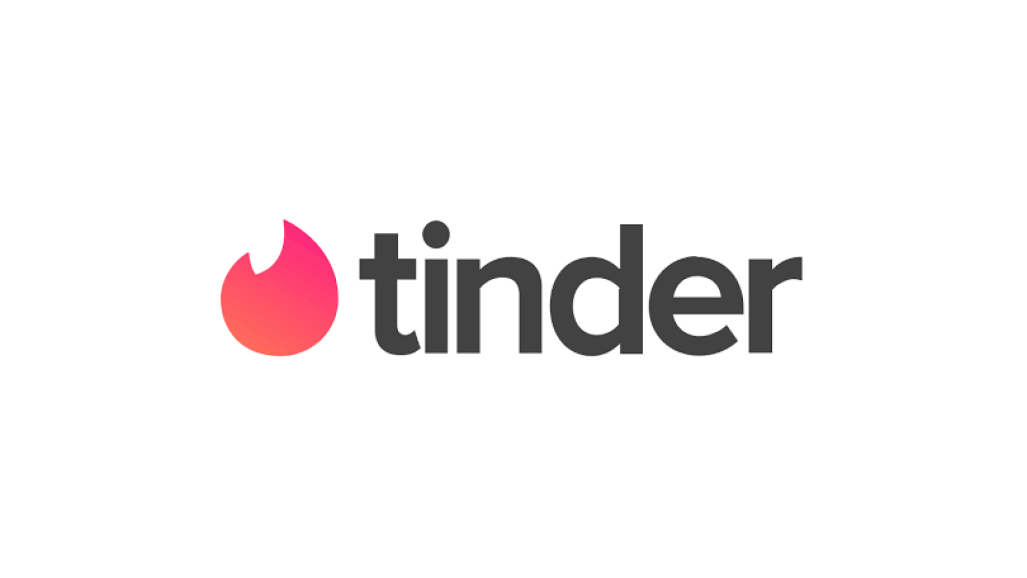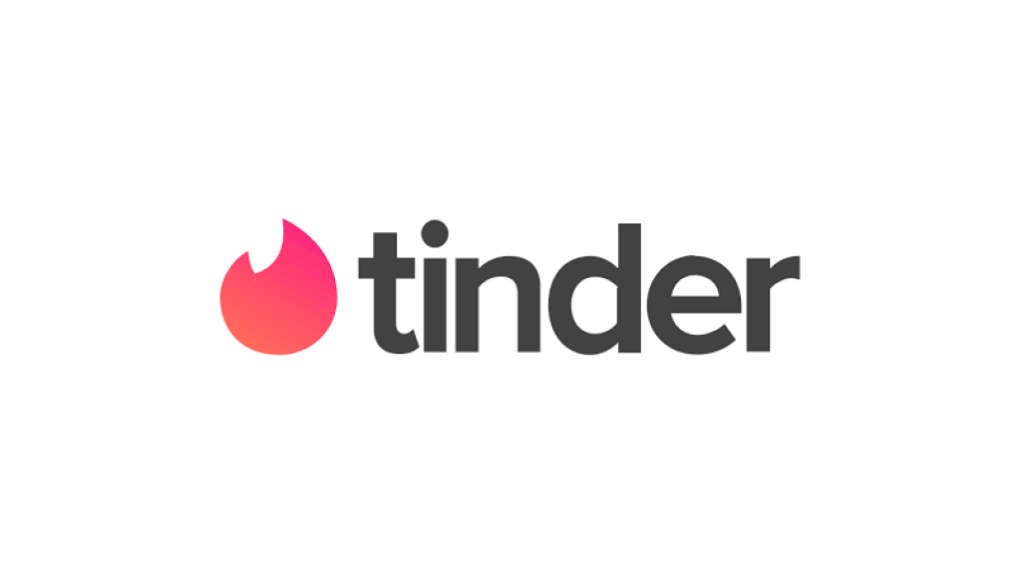 Signing up – 5/5
Making Contact – 4/5
Profile Quality – 4/5
Affiliate Program – 1/5
Overall Quality – 3.5/5
Simple registration
Vast dating pool
Fully functional without paid upgrades
A fast-solutions app
LGBTQ+ friendly
Poor profile verification (anyone can upload fake photos)
Limited information on users
Based on looks (i.e. superficial)
Seriously, did you think I will skip Tinder?
Come on, it's the alpha and omega of casual dating.
This is one of the simplest apps to use which is probably why it is popular both among men and women.
Typically, people resort to Tinder whenever they feel like they need a little thrill under the sheets.
When you match with someone through Tinder, it is already understood that you are both seeking a casual hook up, no strings attached.
Still, it doesn't always have to be so. You can use Tinder for other purposes too (making friends, serious dating, etc.).
If we talk about the members' structure, this is a male-dominated app. Namely, over 60% of users are men, while women are obviously a minority.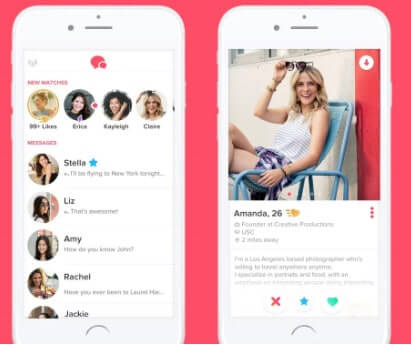 With their overt hook-up policy, the site is most attractive to people between 18 and 35 years of life, which is the time when we are most interested in casual dating.
The overall number of users is measured in millions worldwide, while some 28,000,000 come from the USA.
There is no way that you can't find a match among these.
Tinder is easy to use.
It all starts with a registration process that is a piece of cake – go through Facebook or Google accounts, or through your phone number.
After this, you will have to go through a verification process where you confirm your e-mail and password and are good to go.
That is, you can then provide your personal details and upload the best photo.
After that, you can swipe left and right and find a match shortly.
If you feel that the basic version doesn't cut the deal for you, you can always go to Tinder Plus or Tinder Gold (the paid upgrades) and try some other cool stuff Tinder has to offer.
1. Passport Feature
Available in both Plus and Gold upgrade, it makes it possible for you to temporarily change your location to any city, country or town and meet locals over there.
2. Rewind
Also available in Gold and Plus. It helps you undo a wrong swipe left, which is great for when you accidentally swipe left a cutie.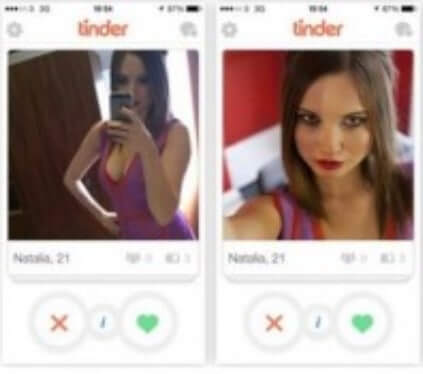 3. Top Picks
Available only in Gold, this feature presents to you the people that app "thinks" are best for you.
4. Likes You
Again, it's a feature that is only available in Tinder Gold. This one is great as a head start. Before you decide to swipe someone right, with this feature you will know if they already swiped you right. Cool, ha?
Did you notice how I've been referring to Tinder as a casual dating app the whole time?
Well, officially, there is no desktop version. You just download the app and that would be all. This seems quite logical since this is a location-based app.
Unofficially, you can download Botider Chrome extension; but, seriously, why bother when you can use the app so easily?
As for pricing, Tinder differentiates between users' age groups and accordingly they offer different price plans.
More or less, the pricing looks like this.
For users under 28, Tinder Plus costs 9.99 USD/month, 5.83 USD/month, and 4.58 USD/month for the duration of 1, 6, and 12 months respectively.
Those above 28, need to dispense with 19.99 USD/Month, 10.00 USD/Month, and 6.67 USD/Month for the same periods of time as above.
As for Gold membership, the situation is a bit different. We are looking into 14.99 USD/Month vs. 29.99 USD/Month, 8.83 USD/Month vs. 18.83 USD/Month, and 6.92 USD/Month vs. 12.50 USD/Month in the under vs. above 28 age group. Again, the time period is the same – 1, 6, and 12 months.
Basic, of course, is free for everyone.
Finally, these are the answers to some of the typical questions people have about Tinder.
1. How can I message someone?
If you are a free member, you can get in touch with someone only after you are matched.
As a Gold member, you can message anyone you like.
2. How old should I be to register on Tinder?
Only people above 18 can register on Tinder.
Tinder is a fun app to use and find matches as you go. It is a worldwide app with over 50 million users that can easily be described as one of the best casual sex apps.
Signing up – 4/5
Making Contact – 2/5
Profile Quality – 3/5
Affiliate Program – 4/5
Overall Quality – 3.25/5
Free for the ladies
Discreetness guaranteed
Travellers-friendly
Incomplete profiles
Men are discriminated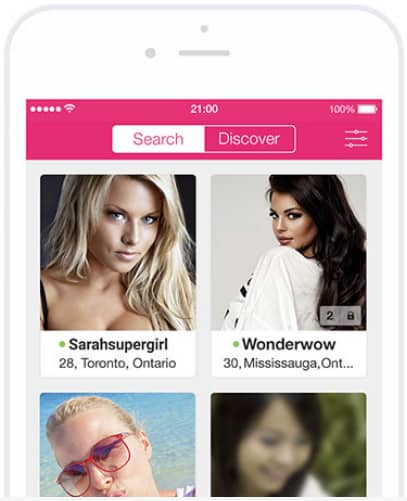 Ashley Madison is known for encouraging extramarital or extra-relationship sexual activities.
This is where the people who need a change in their sexual life come to.
Obviously, being for adults only, this is a site where minors are not allowed. However, only a minor number of users come from the 18-25 age group. Again, the majority of users are somewhere from 25-35 years old.
And, again, we are talking about male domination in terms of member structure.
The AM site can brag with a vast dating pool including members counted in millions coming from all over the world. Still, the majority of users come from the USA (17M), while the site is also popular in Canada, the UK, and Brazil.
Ashley Madison is a site that you will not have difficulties in using.
The registration is no pain – just a few minutes to input the typical details (including your relationship status) and upload a photo.
Note that during registration you can choose to blur the image so as to preserve your anonymity.
The Ashley Madison site designed for casual hookups was originally made as a desktop version. It is rather simple to navigate it and use it.
Being aware of the people's need to travel, the founders also came up with a full, functional app that works just as well and offers the same features as the desktop version.
As for the features, these would be some of the most useful and coolest ones.
Priority Man
In principle, this is a feature that makes you, i.e. your profile, more prominent among others and is available to paid members.
TravelingMan
This feature enables you to text girls in the area where you are to travel soon. Again, it is available to paying members.
All in all, learning the ropes with Ashley Madison is no fuss and you'll get the hang of it soon enough.
By the way, is Ashley Madison worth it?
Is there an upgrade and how much would you have to pay for it?
Interestingly, for Ashley Madison upgrade, you need to use Credits that are purchased within the site.
There are different upgrades based on how many credits you decide to purchase. For the Basic upgrade, you need 100 credits available at 0.59 USD/credit.
Then you have the Classic equal to 500 credits purchased at the price of 0.34 USD/credit, and then the Elite (1,000 credits) available at merely 0.29 USD/credit.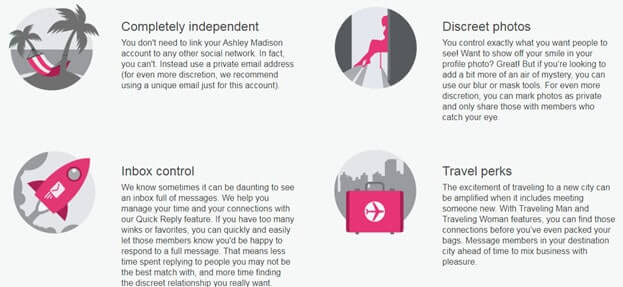 As for the typical questions that the users have about the AM, here are the most interesting ones.
1. Can I text people for free?
Yes, if you are a woman looking for a man to have an affair with.
Men, and everyone else, have to use credits to text people and read texts from other members.
2. How to keep my profile safe?
Due to the security issues that the site had in the past, the best thing you can do is to use a novel e-mail that does not include any of your personal details and is not linked to any other social networks or sites.
Ashley Madison is a great website/app for all those people who need a little casual thrill outside of the marriage or relationship they are currently in.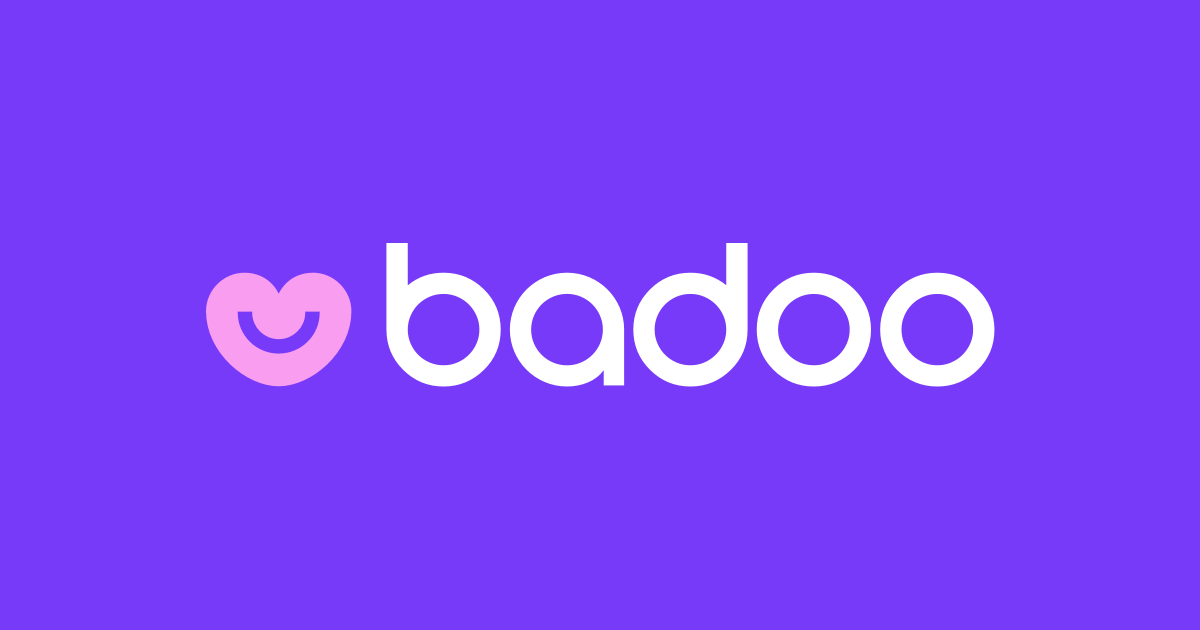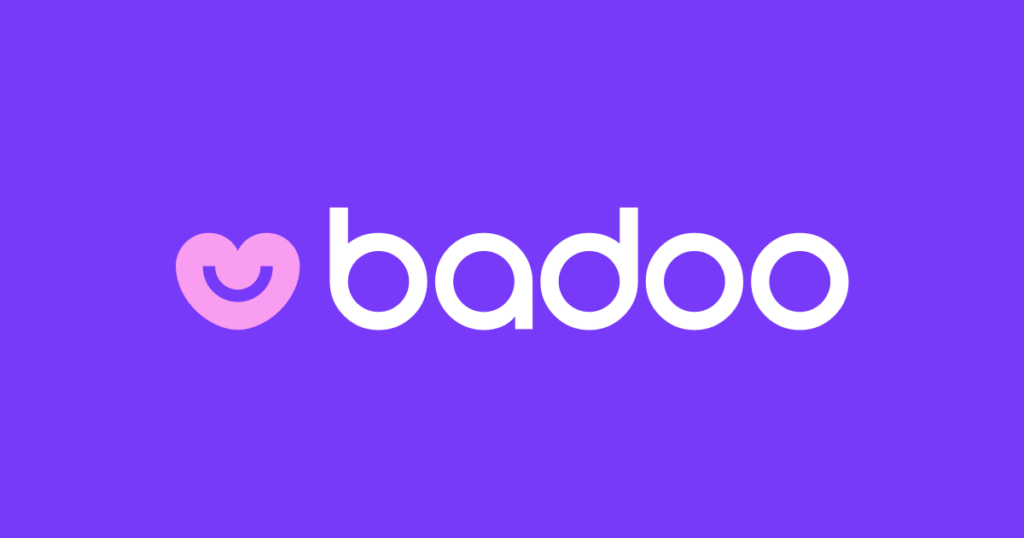 Signing up – 4/5
Making Contact – 3/5
Profile Quality – 4/5
Affiliate Program – 1/5
Overall Quality – 5/5
Diverse dating pool (the majority of users come from Europe)
Sending messages is free
Photos undergo a detailed verification process for identity confirmation purpose
To experience Badoo in full, you have pay for an upgrade
Matching option could use an improvement (to be focused more on people nearby rather than photos)
Badoo is this hip site that focuses mainly on young adults and people who are not older than 35.
However, in all honesty, you will find older members too.
In general, the site is packed with youngsters seeking for friendship and casual dating, no strings attached.
In case of Badoo, the men-to-women ratio is more balanced when compared to other sites on this list, and is some 60% to 40 % in males' favour again.
At the same time, it is a site with the greatest diversity here since mostly Europeans resort to it. Although, there are 12 million users merely from the USA.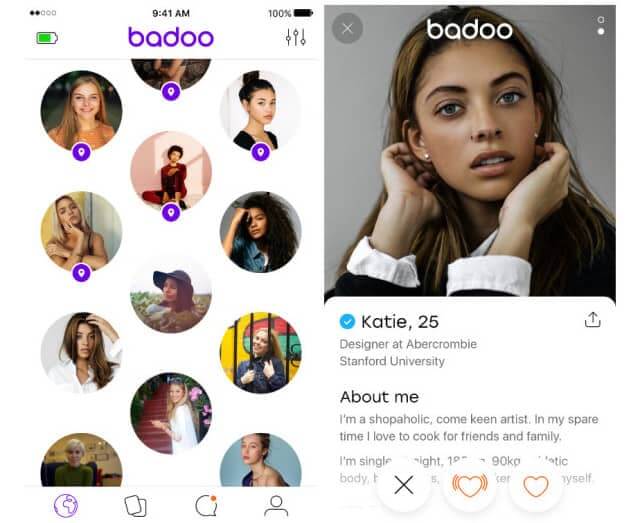 Badoo is designed to work equally well both as an app and as the desktop version.
Still, the app offers more options and features.
Whichever of the two that you opt for (hmm, why not both?), you will see that the use is rather simple and that everything is organised so it's available at a single glance.
Among our casual dating apps here, this one also offers some cool features that will make your Badoo experience all the more fun.
Lookalikes
This is a cool feature that helps you search for people that are physically similar to someone you like. It might sound a bit disturbing maybe, but it's actually great if you have your "type" of man/woman.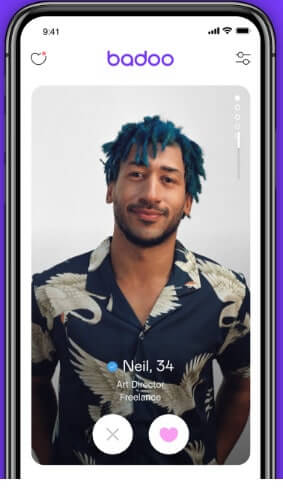 Likes
Yes, you guessed it – this is a feature that instantly notifies you when somebody likes your profile.
If you are a voracious user of dating sites, always checking new possibilities, then you won't mind spending some money for a full dating experience.
When it comes to Badoo, this is what they offer.
You can go Premium, with a duration of 1, 3, and 6 months, each available at 12.99 USD/month, 10.66 USD/month and 8.00 USD/month respectively.
In addition, you can purchase Badoo credits and use them in-app. These go at 0.03 USD/Credit (100 credits), 0.02 USD/Credit (550 or 1,250 credits) and 0.01 USD/credit (2,750 credits).
Finally, as you might still have some doubts, these are the typical issues members, or wannabe members, of Badoo are concerned with.
1. Are Badoo profiles real?
In the majority of cases, yes they are. Of course, some scam will have to pull through. Still, look for the blue checkmark below a user's photo and be assured their photos are verified.
2. Can I report people on Badoo?
Yes, you can do that. One option is to go through the report you can find on the feedback page and the second is to go to the given person's profile and click "Report Abuse".
Another option is to visit the user's profile and click the "Report Abuse" link. Choose the reason for the complaint and submit.
Badoo is a great site/app for casual dating and hook-ups that offers more than that. You can pursue friendship and or enjoy games with other members.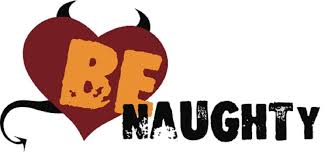 Signing up – 3/5
Making Contact – 4/5
Profile Quality – 3/5
Affiliate Program – 1/5
Overall Quality – 2.75/5
Free search
Couples-friendly (couples can come here looking for a third player)
No fake profiles recorded
Quick registration process (you can skip most of the details and finish later if you are that impatient)
Couples cannot officially register as a couple
Profiles tend to be incomplete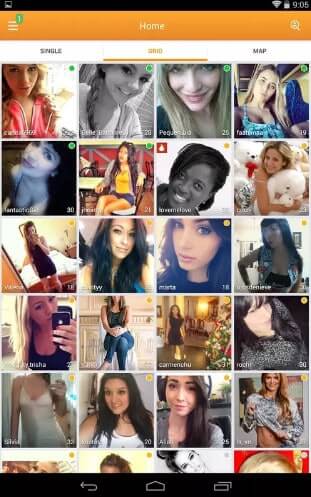 Last but not the least, we've reached a casual dating app that makes women in charge, sort of.
In this case, we can see a clear shift in the numbers, that is, this time we have 60% of women to 40% of men registered on site.
Out of the total numbers, half a million members are from the USA. Besides, the site is also popular in Russia, Canada, and Japan.
As for age group, anyone above 18, open to casual sex encounters, is more than welcome to log in. still, the age group of 25-35 is the most active one, especially the ladies.
The founders of the site made sure to guarantee the simplicity of use to their users. The first step, in this case, was making sure the registration is quite simple – just some basic details that you can even skip, for that matter.
Still, I strongly advise against this since then your profile will be incomplete and many potential matches will pass you thinking you're a scam.
BeNaughty is available both as an app you can download from Google Play and you can use the desktop version too.
Naturally, the app version is more compact, but still, it offers an equally pleasant experience of use.
BeNaughty focuses on making matches as soon as you register so once you do this you will immediately get matches proposals.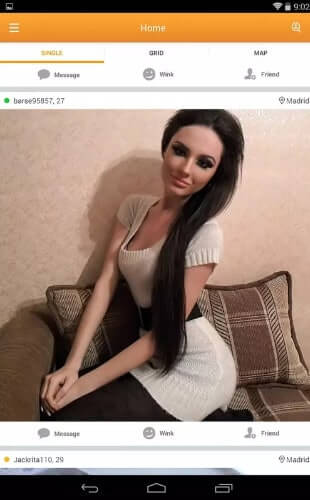 That's how simple they are.
Besides, they offer some cool and useful features to make the quest for a mate more pleasant.
Promote My Account
This is a feature that makes your profile more prominent among others that leads to finding a match faster.
Full Safe Mode
This one ensures that only verified members will be able to text you.
In terms of pricing, we can safely say that BeNaughty is neither cheap nor expensive.
So, for those who are still insecure if they want to fully join, BeNaughty offer a 1-day or 1-week membership available at 0.99 USD/day and 1.00 USD/week respectively.
If you opt for a longer subscription then you can give a shot to their 1-month or 3-months subscriptions that are available at 28.80 USD/month and 16.20 USD/month respectively.
As for some additional doubts you may have about BeNaughty, here are the answers to some of the typical questions people have about BeNaughty.
1. Why is BeNaughty so strict about photos?
And, they well should be!
This is a way to ensure only profiles end up on their platform – no scammers, no tricksters.
2. How can I message other people?
Quite simply – you can find the "chat" button next to their profile photo. Use it.
BeNaughty is a casual dating site/app that will help you find person either for a twosome or a threesome without the overtly displayed pornographic content.
Let's say this is a sort of refined sexual dating app.
If we talk about the best casual dating app, I am not sure if I can choose just one app or site, for that matter.
Each site/app has its quirks and it's up to an individual to choose what works best for them.
Let us know your choice in the comments and maybe we can all learn something new.
Cheers!