Nowadays, there are plenty of websites that claim to facilitate extramarital affairs. Not all of these sites, however, are effective or even legitimate, meaning that you will need to do your research before you choose a dating website, especially if you plan on spending money on it.
That being said, both Heated Affairs and Ashley Madison are proven to be among some of the best affair site options, frequently featuring at the top of online dating reviews.
Still, even though the two websites rank among the best, one is naturally better than the other, even if by a slight margin. Stay with me as I explain how the two stack up against each other across a number of categories, including:
General overview
Layout and ease of use
User structure
Free features
Premium features
Cost
Sign up
Security
Bonus tip: we have found that you can save a lot on Ashley Madison by signing up on the website (not the app) using this special link.
OFL Top Recommendations based on 100,000+ Survey

"Serious Relationships"
"Discreet Hookups"
"Best Course for Men"
"Quick Flings"
"Normal Hookups"
"Our Quiz"
Also, make sure to check out our full Ashley Madison review here and check out the individual Heated affairs review.
Heated Affairs vs Ashley Madison in numbers
While both of these affair dating apps are quite popular, there are some differences between the two when it comes to sheer numbers. Numbers don't make or break a dating site, but they are a pretty good way to see whether it's worth your time or not without having to invest your time and money first.
Ashley Madison has a total of around 70 million members globally, the majority of which are located in the US and Canada. That is quite a significant user base, meaning that you are likely to find a sugar daddy or someone who matches your sexual preferences, kinks, etc. It is also nearly completely free of bots and scammers, making it a lot safer than the majority of online dating sites out there.
The male-to-female ratio on Ashley Madison is typical for such dating services, with 71% of men and 29% of women present on the website.
On the other hand, Heated affairs has a significantly smaller number of member profiles, at around 50 million. Not all of these are active users, either.
One point in its favor is that while there are plenty of fake profiles on this website, pretending to be married people looking for hookups, the mods are quite effective at removing them.
The male to female ratio is around 2 to 1, which is standard for a mobile app of this type. That being said, Heated Affairs has a slightly older user base than Ashley Madison, with most men and women being on this social media being older than 40.
Overall, I believe that Ashley Madison holds the advantage in this category, largely due to a larger number of users and the absence of any bots.
Heated Affairs vs Ashley Madison: a basic overview
Before I go into a detailed explanation of all the different features you can access as a free or a paid user on each of these two dating websites, I will first give you a basic overview of what they are and what they are meant to accomplish.
Heated affairs are more than just a simple dating site. They cater to a number of different users, regardless of their sexual orientation. They also feature webcams, though you need to be a paying user to access them. Most of the live cam shows are streamed from partnered sites, however.
Furthermore, the website caters to different kinds of people. You can find single male users, married women, swinger couples, and a lot more on heated affairs. Some people are looking for one-night-stands, while others may be more interested in a long-term relationship in real life.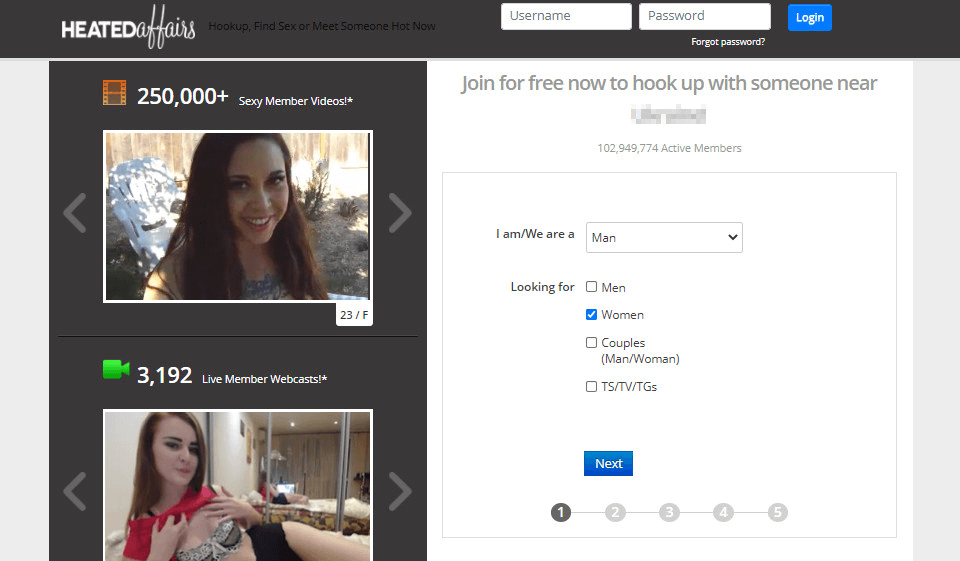 The design of Heated Affairs is pretty basic, with the chat colors similar to those of Facebook Messenger or Tinder. While some might appreciate the familiarity, I personally believe it makes the website too bland.
Ashley Madison, on the other hand, specializes in facilitating discreet, married dating more than other affair websites. While this streamlined service makes it unsuited for some people, at least you will know that people on the site are interested in the same thing you are.
In addition to that, Ashley Madison features a beautiful design with a pink and white colour scheme that looks quite feminine in nature.
This more modern design also reflects on the site's functionality, making it very easy and appealing to use.
OFL Top Recommendations based on 100,000+ Survey

"Serious Relationships"
"Discreet Hookups"
"Best Course for Men"
"Quick Flings"
"Normal Hookups"
"Our Quiz"
In the end, Ashley Madison is simply a better choice if you are looking for married dating, while Heated Affairs is a simpler hookup site. I would go with AM on this one.
Heated Affairs vs Ashley Madison: ease of use and layout
The first thing worth mentioning about these websites is their availability. Both platforms are present globally, meaning that you will be able to access them wherever in the world you may be.
Heated Affairs, being a part of the Adultfriendfinder group, is present on all the platforms their dating platforms cover, meaning PC, Android and iOS, so you will be able to enjoy no strings attached dating on all your devices.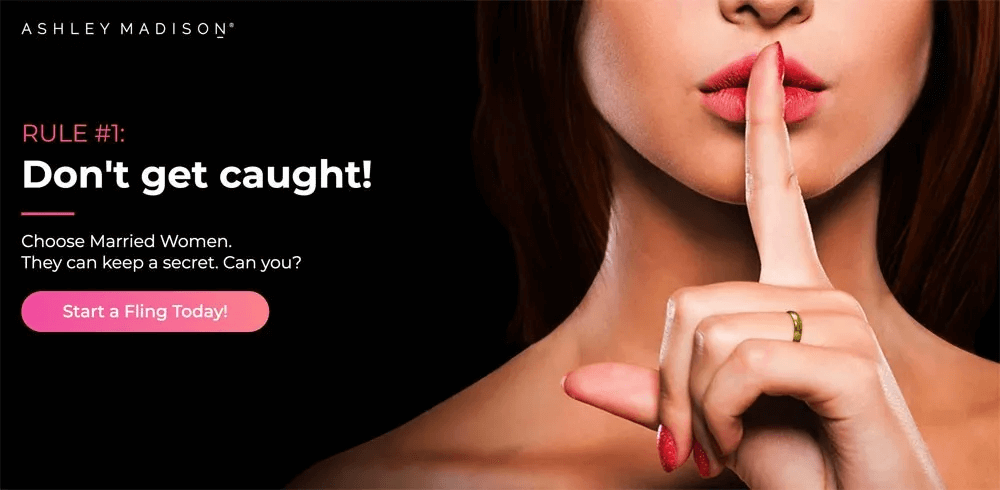 Likewise, Ashley Madison is present on all the platforms, making the two websites evenly matched in this regard.
That being said, I found Ashley Madison a bit more modern in design and thus more appealing to use, even if Heated Affairs offered a few extra features.
When it comes to the layout, the websites look quite similar, with the main difference being in the colour palette and the fact that Ashley Madison offers easier access to any options you have available.
The apps, however, feature a slightly larger difference, with the advantage once again going to Ashley Madison. Simply put, the app is more aesthetically pleasing, meaning that you will be more willing to spend time using it. In addition to that, their app features search filters that are superior to those of Heated Affairs.
Consecutively, Ashley Madison holds a significant advantage in this regard, as it is much easier and more pleasant to use, even though both apps are technically available on all platforms.
Heated Affairs vs Ashley Madison: Popularity and user structure
With both websites having tens of millions of users around the world, and especially in North America, it is certain that you will be able to find someone interesting on either of them.
That being said, I am here to compare them to each other, and there are differences that make such a comparison not just meaningful, but essential.
Heated Affairs user count clocks out at around 50 million, with about twotwo-thirds thirds of those users being male. The average user is just over 40 years old, and while scam profiles are rare, they do exist.
Furthermore, people on Heated Affairs are of mixed marital status. You will encounter single, married, and divorced users in equal numbers, as well as a significant number of swinger couples looking for some fun.
On the other hand, Ashley Madison has a significantly larger number of users, with over 70 million people having a profile on this dating website. The number of bots is also smaller, as the company does its best to root them out as soon as they appear on the site.
Furthermore, the people on the website are several years younger on average, with the majority being around 35. Whether this is a good thing or not will depend on your own age and preferences, but people usually like their partners to be on the younger side.
I personally believe that the two websites are on even ground in this category, as they each have their target audience. Thus, your choice will depend on what you are looking for.
Heated Affairs vs Ashley Madison: What do you get for free?
Both of these apps feature a free and a premium model of business, with the free version giving you only the basics with the intention of getting you to pay for full access. That being said, there are some differences in the way Heated Affairs and Ashley Madison approach their free users. Here is a chart that will help better showcase this.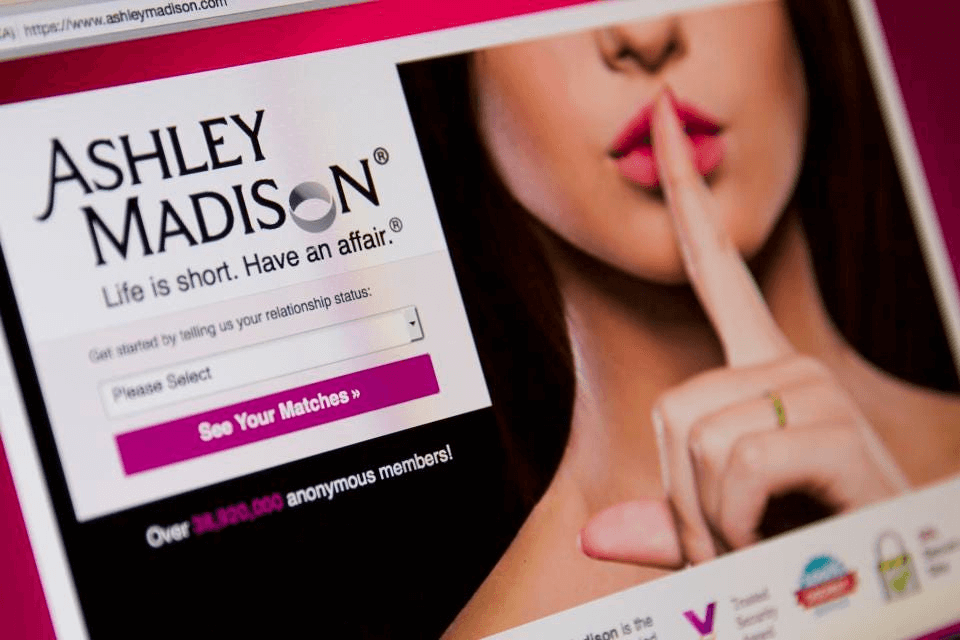 Heated Affairs free features:
Creating a member profile
Uploading photos and writing a bio
Basic Search Feature
Let's compare that to what Ashley Madison offers to it non-paying users:
Ashley Madison free features:
Account Registration and writing a bio.
Viewing other users' profiles
Using advanced search filters
Sending winks to other members
"Stealth" mode that lets you browse in private.
As you can see, Ashley Madison offers a number of additional features to its free users compared to what they would get on Heated Affairs, making it a vastly superior choice in this regard, especially as it doesn't ask you for private things such as your body type and allows you to upload a profile picture for free.
Heated Affairs vs Ashley Madison: Premium cost and Pricing
One of the main differences between the two platforms lies in the way they approach earning money from their paying users.
In essence, Heated Affairs is subscription based, offering you a number of features at a fixed price for a predetermined period of time.
Ashley Madison, on the other hand, lets you purchase credits that you are then free to spend as you wish, which offers more flexibility and a more variable price.
That said, here is a detailed explanation of each app's pricing method.
Heated affairs has a so-called "Gold membership", This type of premium membership is paid on a monthly basis, with discounts if you pay for 3, 6 or 12 months in advance.
Here is an overview of how much each of these options cost:
$39.95 for one month
$80.85 for three months
$239.40 for 12 months
On top of them, you can also buy a "Standard contacts" feature which allows for increased interaction with non-paying female members by allowing them to view your profile and reply to you.
Here is the cost of this feature:
$24.95 per month
$35.85 for 3 months
$107.40 for a full year
As you can see, using all of Heated affairs high-quality features, including private chat, hotlist, and sex academy, can take a large chunk out of your credit card balance. That being said, they do offer all kinds of things, even chat rooms and adult movies for you to browse.
Let's take a look at Ashley Madison now.
Ashley Madison isn't subscription based at all. Instead, it uses a credit system to charge for its premium features, allowing you a greater degree of control over your spending. You can purchase and spend these credits whenever you need them and use them on whatever you need them for.
$59 for 100 credits
$169 for 500 credits
$289 for 1000 credits
When you send the first message to another user or on forums, it will cost you some credits, but subsequent messages will be free. In addition to that, you can send virtual gifts of 20 to 50 credits to other users.
As you can see, Ashley Madison is both cheaper and more flexible when it comes to charging you. In addition to that, it is also more focus on helping you find an affair, without distracting you with things such as questionnaires, video chat or live cams.
Heated Affairs vs Ashley Madison: Sign-up and security
The sign-up process on Heated Affairs is relatively simple, asking you for your basic information. You will need to give them your date of birth, country and zip code.
After that, you will have to type in your email address, as well as choose your username and password. Finally, responding to a confirmation email will activate your account.
You will also need to share some other things, such as body type and sexual orientation, though there is a "prefer not to say option".
Finally, you will be prompted to write a short bio. after which you can start using the website for free (you will still have to use your credit card to access any premium features).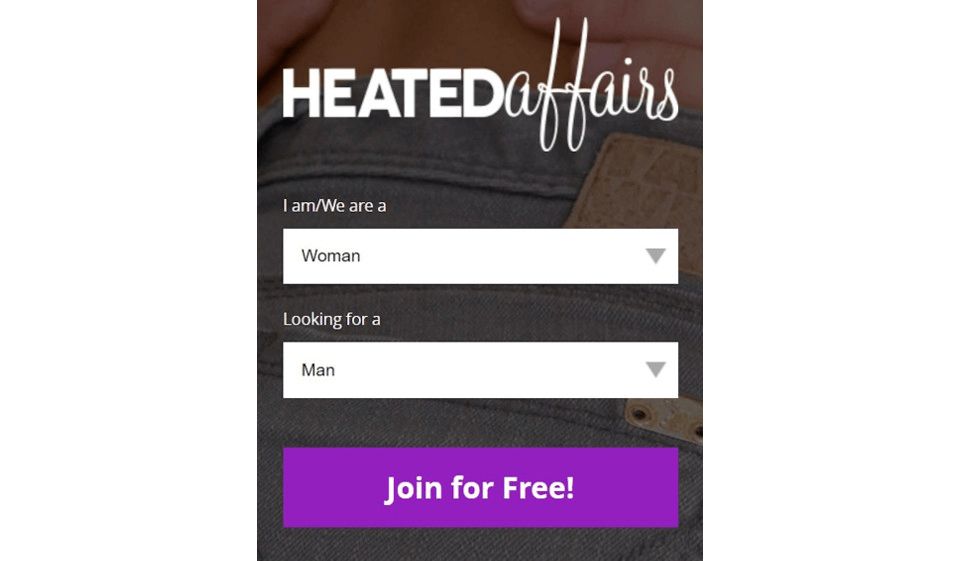 Ashley Madison, on the other hand, takes a little longer to sign up. This is because it values customer security more than anything else, resulting in both your ethnicity and phone number.
This additional information makes your profile a lot safer, resulting in Ashley Madison being a superior choice when it comes to data security (someone would have to get hold of your phone to take over your AM account).
Conclusion: Which app is the winner?
Having analysed 7 different categories in this Heated Affairs vs Ashley Madison review, I have come to the conclusion that the latter wins in 5 of these categories, with the remaining two being evenly matched.
As a result, I will recommend you to try out Ashley Madison over Heated Affairs, as it offers greater flexibility and security, while also having a more robust free trial.
FAQ
1. Is Ashley Madison better than Heated Affairs?
Ashley Madison is better than Heated Affairs as it offers higher quality and more streamlined services while also providing excellent data protection that beats any other dating website.
2. Is Ashley Madison cheaper to use than Heated Affairs?
With its credit-based pricing system, Ashley Madison offers a greater degree of control over what you are paying, resulting in a much better customer experience. In addition to that, it doesn't waste your money on irrelevant services such as live cams and erotic stories the way Heated Affairs does.
3. Is Ashley Madison better than Heated Affairs for finding an affair?
Ashley Madison is a much better choice for finding an Affair than Heated Affairs as it is fully focused on married dating, while Heated Affairs is also full of singles and others you might not be interested in.