Dating site and a social network all in one? Yes, Connecting Singles is the site that gives you both.
If you are looking for a dating site where you are also able to have some fun playing games or discussing different topics, Connecting Singles is the right one for you.
But are these games and forums distractions from dating? Check out this Connecting Singles review to find out!
Is your dating app giving you the best chance for success?
Make sure to take our online dating site/app quiz to find out.
People who follow our dating site suggestions have on average 2 more dates per month.
Connecting Singles Review in Video Form
Audio (podcast) form for those of you on the go
Ratings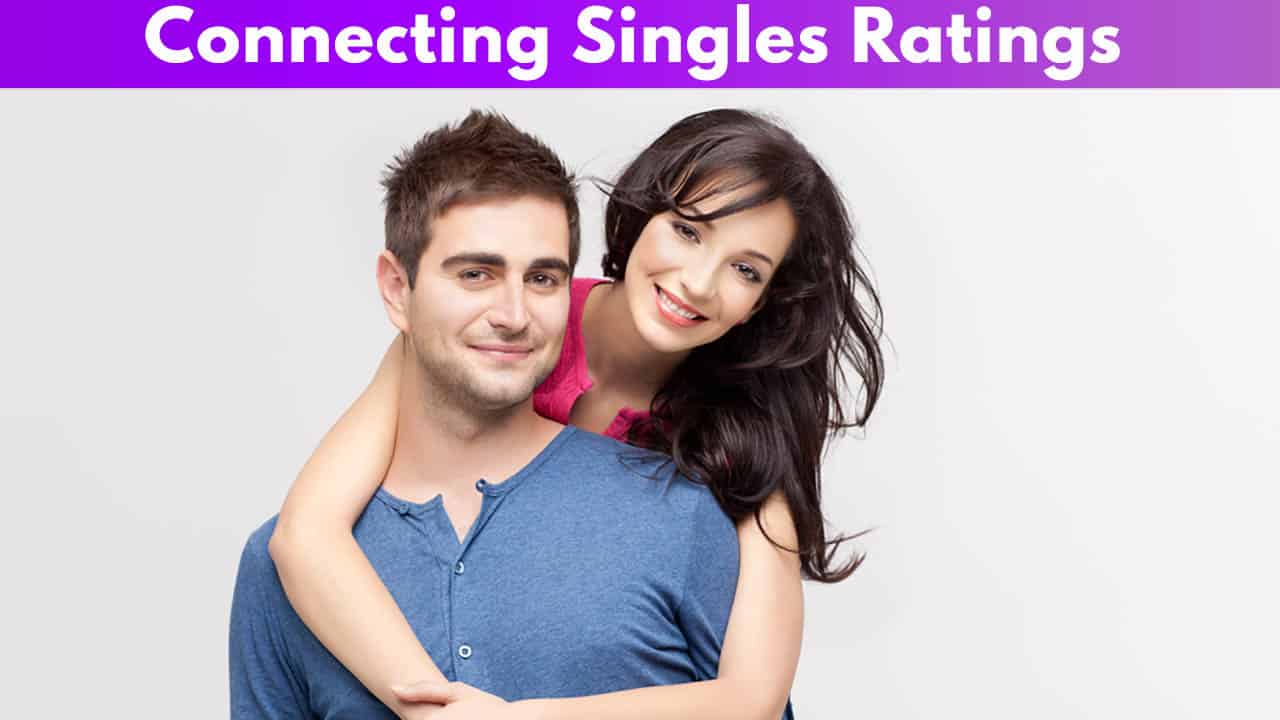 Effectiveness 1/5
Price 4/5
Ease of use 3.5/5
Features 3/5
Pros
Great interesting features like playing games, writing a blog, posting poetry, etc.
Its network is worldwide and counts over 50.000 members in The States only
Has over 10.000 active members weekly
Connecting Singles is easy to use because of its clear design
It is completely free to use
There is a mobile app available on the Play Store which is also free to download
Various ways to have fun and connect with people and potential matches
Plenty of ways to start a conversation – eCards, 'Like' button, 'Pick Flower' button, and so on
The verification process of your profile lasts for 24 hours so the info you provided about yourself can be adequately analyzed
Cons
Many people are concentrated on playing games and solving puzzles or having discussions on various topics, which distracts them from focusing on the dating part of the Connecting Singles
Because of so many features, the mobile app is too crowded and makes you scroll for too long in order to reach a certain feature
Connecting Singles is full of older men
Too many women that want to take advantage of you and get money from you
Very few options and features are related to dating part of the site, which makes Connecting Singles ineffective as a dating site
Too much racism and hate speech regarding certain topics, like politics
Poor Customer Care that doesn't provide you with proper answers and solutions
Bad judgment in choosing who to block and why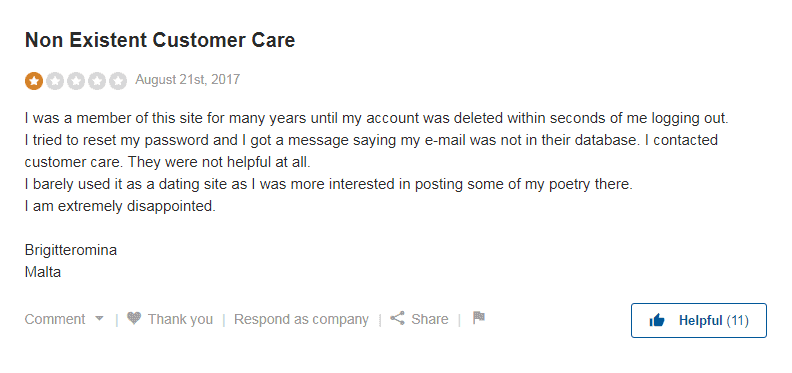 Who is it for/Demographic Makeup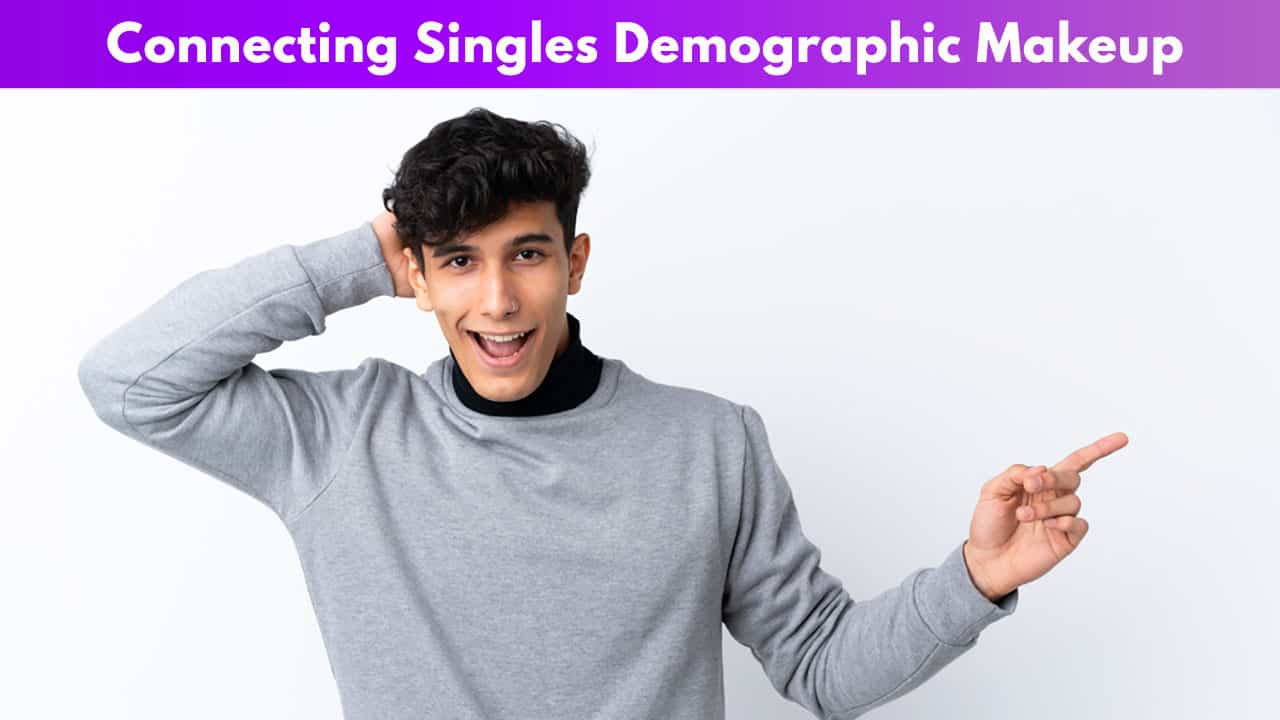 When you look at Connecting Singles site and see its options, you can easily conclude that this site is for everyone.
Features that are available for free are offering you to write about anything. If you are looking for your special someone you can try to find them using a tool called Matches or Meet me.
On the other hand, there are plenty of things you can do on this site, which are appropriate for basically every age.
Connecting Singles has 50.000 members from the United States, but this site is used by people from all over the world.
Having online discussions where you can post comments and opinions is something teenagers like to do, as well as older people or the retired ones.
Even so, this site is not available for underaged people since you can't make an account if you are not 18 years old or older.
When it comes to gender statistics of users, 60% of women are registered on this site, compared to 40% of men.
These statistics are maybe showing that men have higher chances of finding a match, but the truth is – most of them are registered because of forums and games only.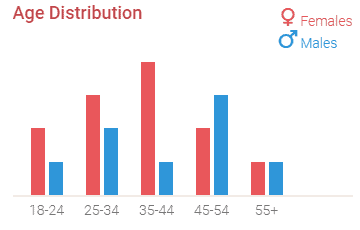 Effectiveness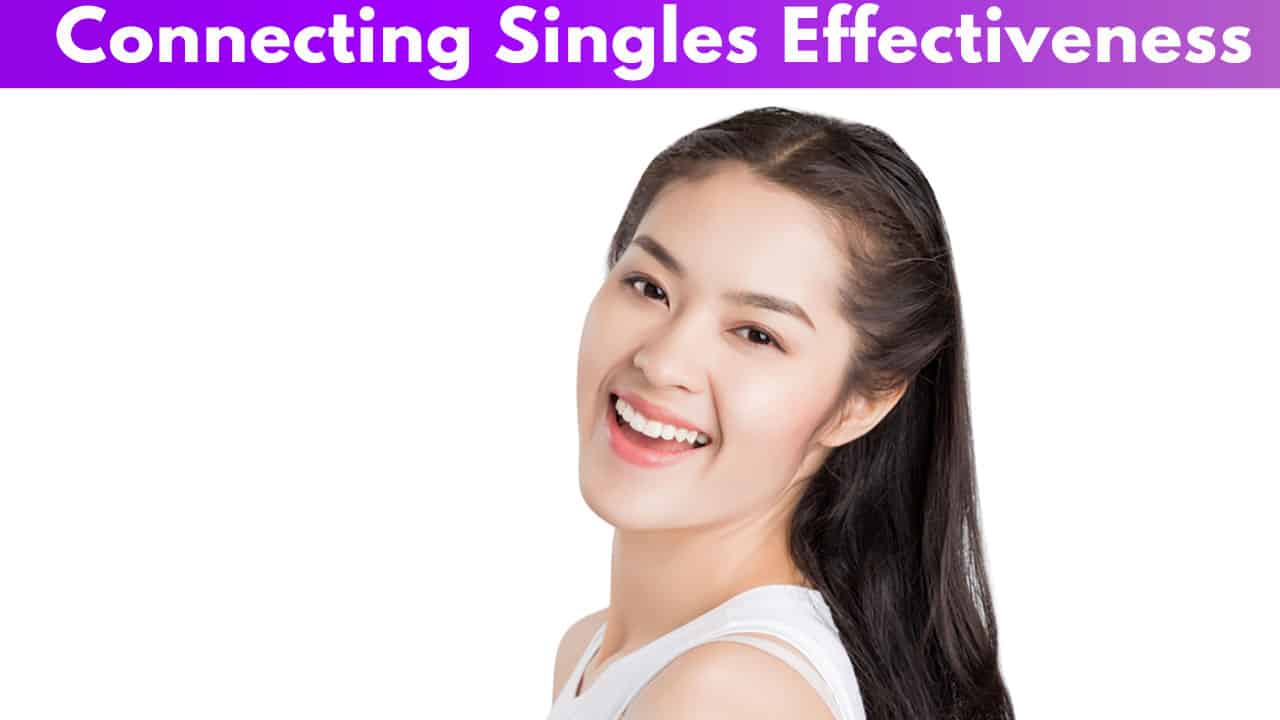 This is one of the most important criteria when it comes to dating sites – its effectiveness.
It doesn't matter if the dating site is cool, interesting, or fun if you are not getting any matches since there are sites you are visiting to have fun and the ones you go to in order to find a date.
Unfortunately, Connecting Singles is very low on effectiveness.
OFL Top Recommendations based on 100,000+ Survey

"Serious Relationships"
"Discreet Hookups"
"Best Course for Men"
"Quick Flings"
"Normal Hookups"
"Our Quiz"
The first reason for this is bad and outdated management of the site. There are only two tabs that are specifically made for dating.
This makes it hard to stay focused on dating and finding someone to go out with. Unfortunately, people are usually distracted by other things that are available for you once you register to Connecting Singles.
Another bad thing is that there are lots of old and inactive profiles that are piling up and popping out as active, even if they are not.
You can improve your search by choosing the location as a criterium, but this option still doesn't raise the rate for effectiveness.
There are only few people that stated that they had found a match or a date while using this dating app or site, while many of them said that they had made some friends and acquaintances from all over the world.
Even though sending messages is free, a great majority of users are more open to options to have group conversations and debates that are being held in these mentioned forums.
These conversations are not intimate, but they are great for making friends because this way you get a chance to see who has the same or similar opinion as you.
It is a great way to connect with someone by expressing yourself on these forums and platforms. You have options to choose a topic and write about it.
The topics can be music, dance, history, relationships, sex, poetry – you name it.
The downside of this dating site is that there is no live chat. If you click with someone you can exchange e-mails or numbers to start chatting on some other site or mobile app.
Connecting Singles very much looks like a social network, so it seems that people are more open to casual commenting than intimate messaging.
Key features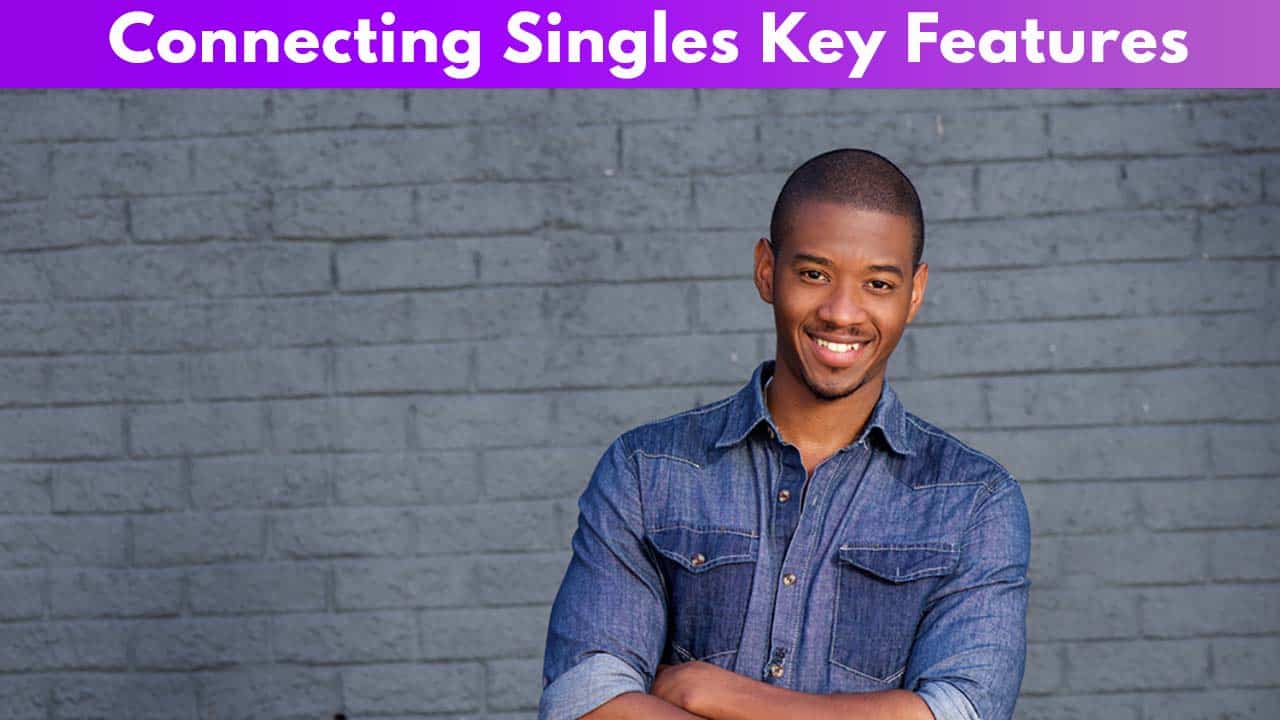 There are plenty of fun things on this dating site, but only few features are related to dating itself.
Doing quizzes, solving puzzles, and playing games are great if you want to kill some time and enjoy without any interaction with other people.
Chat rooms are interesting if you are up for a conversation with people you haven't met but want to hear about their opinions related to a certain topic.
Besides these features, there are also ones that let you express yourself by writing a blog or an article.
There is a wide range of subjects you can write about, so when someone runs into the text you wrote they can reach you and see if they share the same point of view.
This kind of connecting and socializing is really cool because you get a chance to find out about a person that runs this blog by reading her articles and posts.
After all, if you like what you have read you can easily message that person to start a private conversation and exchange experience or opinions.
Some of these features that are not related to dating are making it easy to choose on a pickup line when wanting to message someone.
Another useful feature that is good for starting a conversation and breaking the ice is the 'Send Flower' button. The most common practice is to send one to the person that is nearby you, thus showing her that you are interested in her.
There is also a useful feature that allows you to mark the members you like, so once you try to find them again on Connecting Singles you can check which of the members you had marked and – voila!
Make sure to try the 'Viewed your profile' feature if you decide to register for Connecting Singles. This feature shows you who viewed your profile.
Once you see the list of these people feel free to message some of them if you have liked any. Make sure not to be too pushy because there is also an option to be blocked (or to block someone) in case you send inappropriate messages.
Besides searching for members that are from all over the world, you can also limit your search by location.
This is useful if you prefer hanging or going out with someone in person, while a wide search is great if you are up for chatting or getting to know someone you have no clear intention of meeting in person.
There is also a 'Like' button you can hit anytime if you think someone is cute.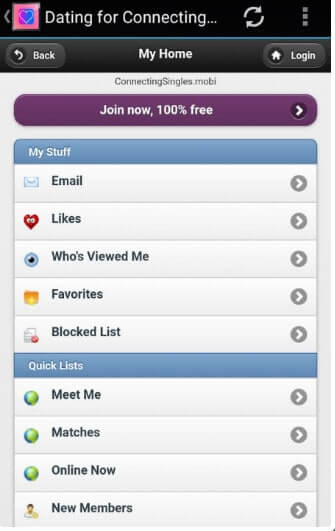 'Contact Requirements' button shows the feature that lets you see the criteria a member (contact) set that has to be satisfied in order to message this member.
Connecting Singles also has Polls and Recipes part, where you can enter your vote on a topic or share recipes of your favorite dishes.
Features regarding music, books, videos, and other fun stuff are also available for registered members and are great to use for a dynamic and interesting socializing.
Last but not least – eCards are available as a feature, too. They are used for greeting someone, wishing them a happy birthday, fun vacation, good night – basically everything you can think of.
There are two lists that are supposed to improve your dating chances on Connecting Singles – Matches and Meet me.
Matches lets you choose whether you want to see men or women and whether you want to be shown profiles or photos of other members.
Feature Meet me shows you random members and their detailed profiles with info, photos, desires, location, etc.
After this profile pops up you can click on Yes, No, or Maybe button, depending on your preferences and desires.
Ease of use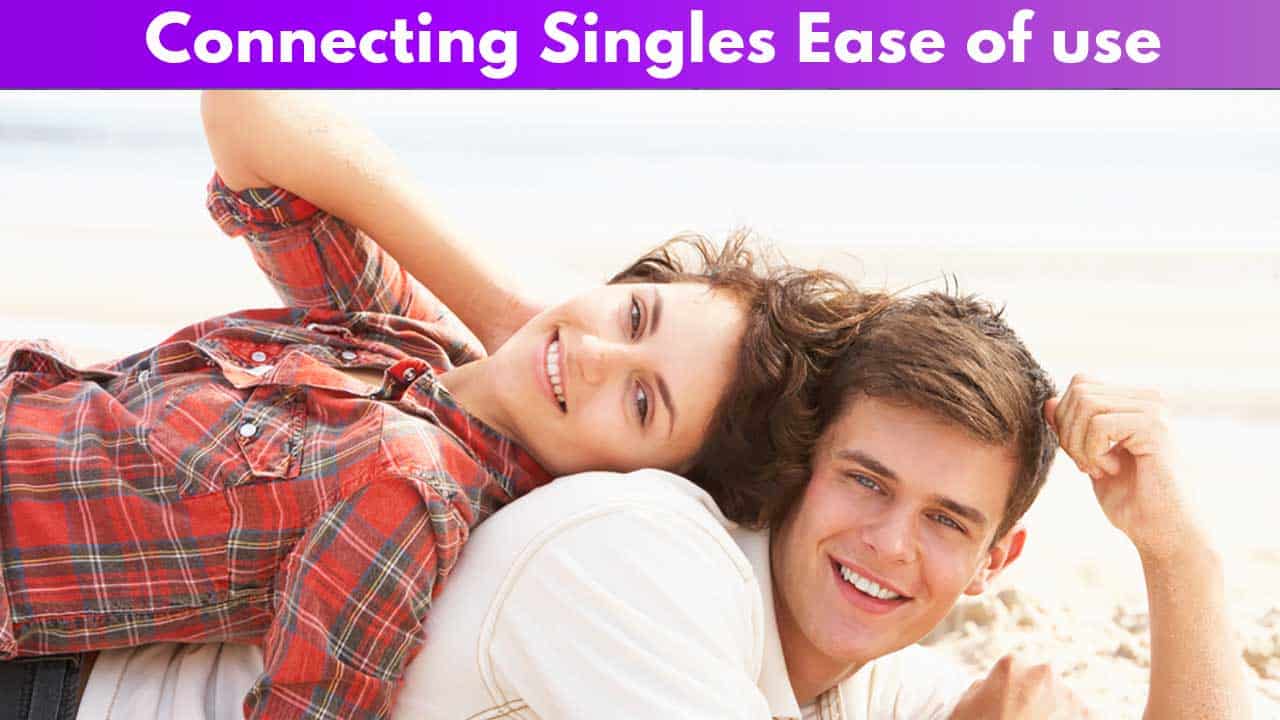 Even though there are plenty of features to be used for fun, the design of the Connecting Singles dating site is simple and user-friendly.
Unlike the Connecting Singles mobile app that is extremely crowded because of the variety of features, Connecting Singles site is clearer and well organized.
Every section of the site is nicely connected and provides you with a clear oversight of the content. This way the variety of features is not complicating the use of the Connecting Singles site.
The sign-up process is quite simple and there is even an option to log in using your Facebook account. This shortens up the sign-up process.
This process itself is not time-consuming, but it has some specific fields that need to be filled.
After you click on the Join Now button, the tab for registration opens up. This part requires you to insert your sexual orientation, gender, location, birthday, username, and a valid e-mail address.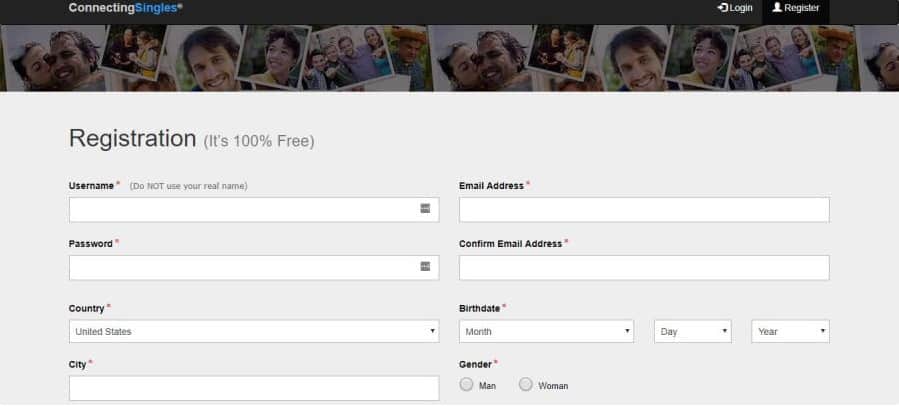 After you entered all the personal details required for this section, there comes the part where the rules of the Connecting Singles site are explained to you.
These are the terms and conditions you are obligated to satisfy in order to start and continue using Connecting Singles.
The rules ban you from sharing some personal information like phone numbers or address publicly. In the second section (where you are meeting with the rules) you will be asked to describe your job and what it is that you do.
There are a few essay questions where you have to give precise answers so your matching process could be as effective as possible.
You would also want to be as honest as possible because these answers are shown instead of your real name on your Connecting Singles profile. So, when someone runs into your profile, these descriptions will be what brings them to the decision on sending you a message.
Sending messages is also very easy – just click on the 'Send Message' button and start your online dating adventure.
Even though the profiles are not very detailed with specific information, you can check out the photos of the members, as well as when the user was last online.
Pricing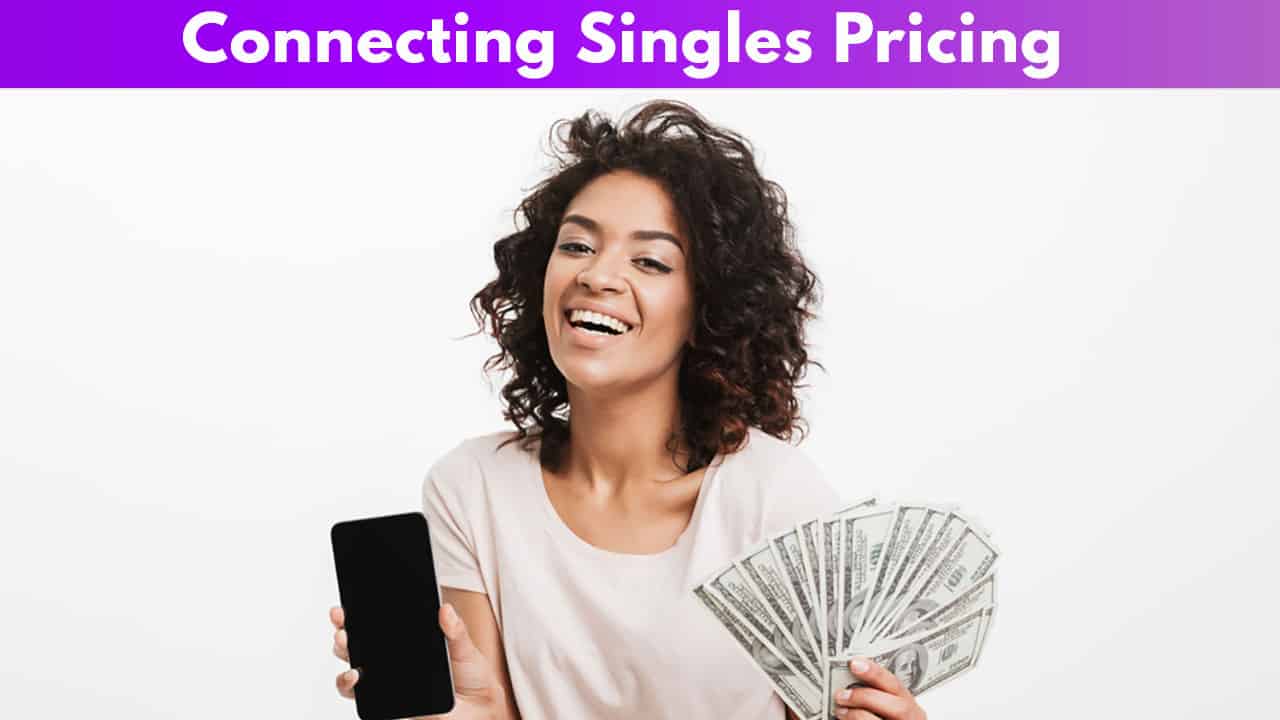 Connecting Singles is completely free. Not only to register to it or to download the app – everything is totally costless and available for free.
Even though Connecting Singles can give you plenty of fun and amusement, all of its features are free, so there are no credit cards needed.
There are also no addition or sudden payments required since the site is completely transparent when it comes to pricing.
The fact that Connecting Singles site is free attracts many people, but this is not always the best way to manage a dating app or a site.
So, because of the costless amusement and casual atmosphere the site provides you with, many people are not that serious about online dating.
In fact, lower pricing usually means a lower quality of the matching score and effectiveness, which is exactly what is happening here, on Connecting Singles.
If you paid for a dating experience or a subscription to a dating site, you would be more interested in doing your best to find someone special or fun to be around.
Since this site is free and has other features aside from dating, its users are not that oriented toward finding a date.
Overall rating and conclusion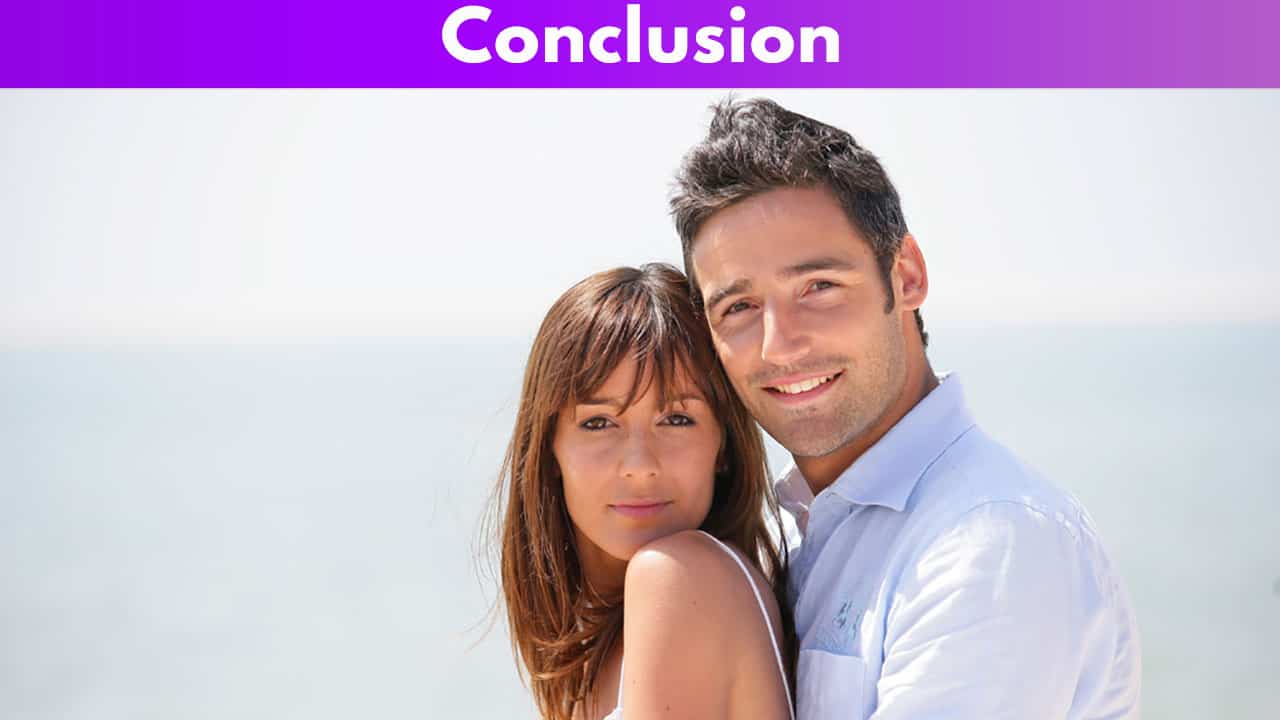 Overall rating – 2.9/5
Connecting Singles reviews showed that this site is more eligible for having fun, playing games, solving puzzles, doing quizzes and blogging, than dating.
Plenty of negative comments came up about the lack of freedom of speech, racism, and the fact that certain people have power over this site.
Customer care is neglecting people in need and lacks the motivation to give people answers and solve their problems regarding Connecting Singles experience.
On the other hand, the site is cool and everyone can have fun visiting it and it is totally free of charge. You could say it is easier to find people who share the same opinions as you do than to find a date.
Now that we summed everything up, think whether you would use this site for games or dating.
Check it out to see if it works for you!
Frequently Asked Questions