As its name suggests, Chatroulette is a roulette-based chat site that pairs users for webcam-chatting through a roulette of sorts. The platform is ideal for users looking for friendship, dating, and love connections. Rapidly rising to fame in the early 2000s, this chat site has steadily remained at the top of the totem pole ten years later.
Chatroulette is a go-to for anyone who is hoping for a bit of excitement in their life. Boating about 1.5 million daily active users and 3 million users total, you will not experience a dull moment here. No form of registration is needed to be part of the chats. Want to know more? Keep reading our Chatroulette review!
Pros:
Free video chat site
No form of registration is needed to start chatting
Millions of existing members
Millions of visitors every month
Easy to connect and disconnect from a chat
Cons:
The membership base is mostly male, so female members are outnumbered
Video is the only mode of chat available, which may prohibit users who prefer text-based chatting from signing up
Rampant and unmonitored nudity
Member Information
I found most members on Chatroulette to be men. Since there are no member profiles on the site, you will need verbal communication to know more about the members. At any given time, there are thousands of members on the platform. Therefore, Chatroulette reports high member activity at all times.
OFL Top Recommendations based on 100,000+ Survey

"Serious Relationships"
"Discreet Hookups"
"Best Course for Men"
"Quick Flings"
"Normal Hookups"
"Our Quiz"
Sign Up Process
RATING
5/5
Chatroulette does not have a sign-up process. To access the site and begin your video chats, you simply type the site name into your browser and automatically end up on a video call.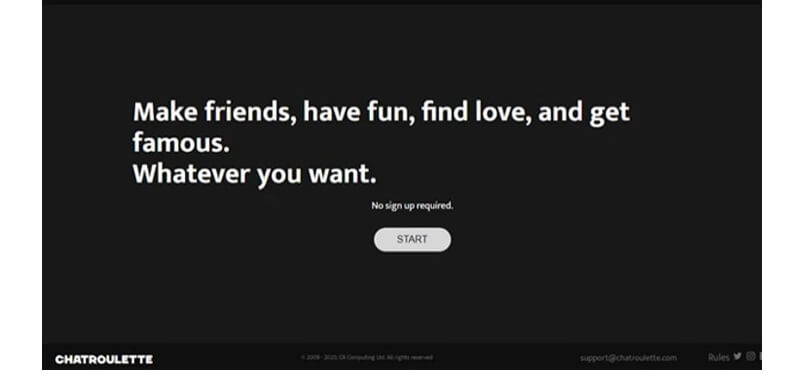 Since everyone is live on the webcams, it is quite easy to find and select the people that you want to chat with. There are also chat rooms like the Chatroulette teens chat room or the gay chat room that you can join as soon as you get access to the site. The chat rooms keep things lively and more exciting on the site.
Contacting People
RATING
4/5
Contacting people on Chatroulette is rather interesting. As the site offers roulette-type chatting, I was able to go through a list of chat options. I was able to weed through several options. I skipped those I was not interested in chatting with and could communicate with those who piqued my interest.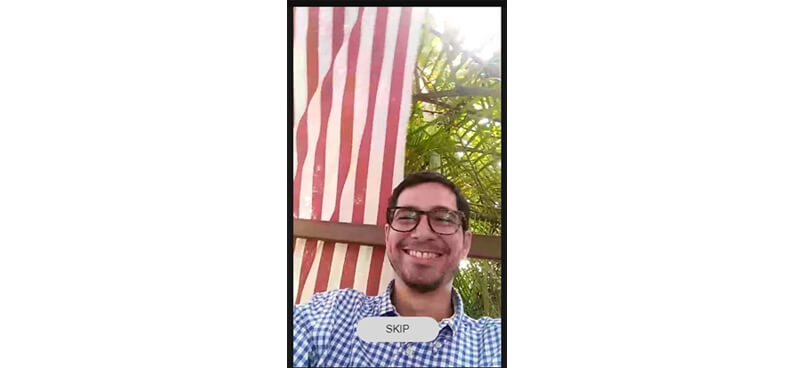 This is the only way to make contact on Chatroulette.
Profile
RATING
3/5
Since Chatroulette is a free, random chat site, members do not register and thus do not have profiles. As I immediately logged into the site and participated in the chats, I found that a profile is of no relevance. The site is video-only; therefore, there is nowhere to fill in your profile.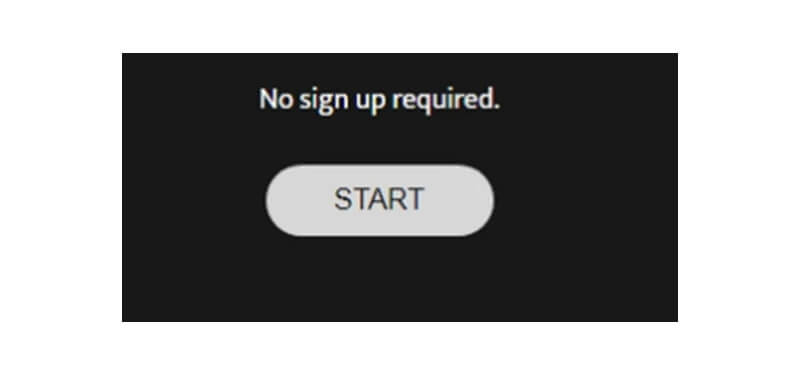 Mobile App
RATING
3/5
Chatroulette offers a mobile app that I was able to download from the Google Play Store.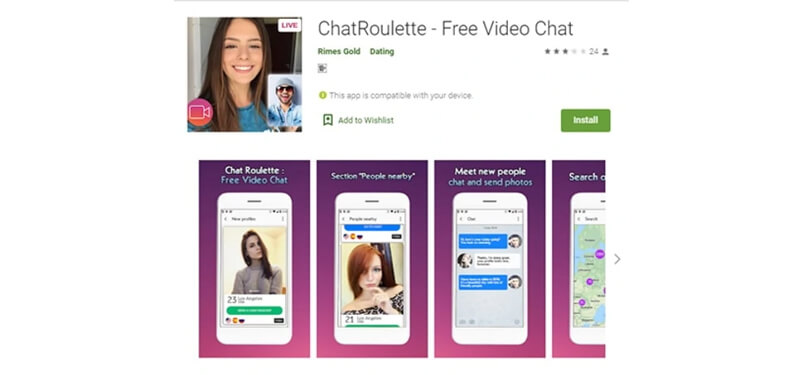 Just like you can do on the Chatroulette PC version, you can also initiate video chats, chat anonymously, freely chat with strangers, and participate in real-time video chatting using the Chatroulette mobile app.
Membership Options
RATING
OFL Top Recommendations based on 100,000+ Survey

"Serious Relationships"
"Discreet Hookups"
"Best Course for Men"
"Quick Flings"
"Normal Hookups"
"Our Quiz"
5/5
You may be asking, is Chatroulette free? You can rest easy knowing that the Chatroulette app and website are 100% free to use. It is not subscription-based. Therefore, there are no membership options available for members on the site. Remember that no sign-up is required, so there is nothing to subscribe to. Chatroulette is 100% free, and it gets its revenue from advertising.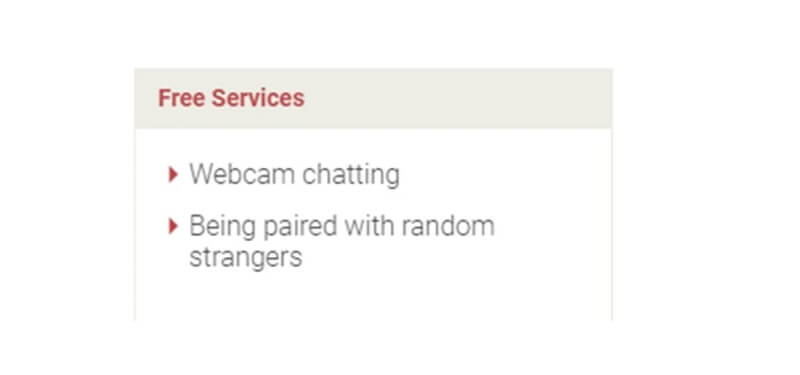 The Bottom Line
If you do not mind video chatting with random strangers and dealing with unmonitored nudity, then by all means, sign up to Chatroulette. But if you are reserved and would not be comfortable with this, then it is best to look for other chat sites that are conservative in nature.
Frequently Asked Questions
Can I access the Chatroulette website without registration?
Yes, you can. The site does not have a sign-up process. Therefore, when you feel like video chatting, all you need to do is type "chatroulette.com" in your browser and the site will lead you straight to a video chat.
How can I use the Chatroulette promo code?
The promo code is an alphanumeric string that Chatroulette offers to encourage interested members to sign up to their website and enjoy all additional features that you would not necessarily enjoy on a free account. With a Chatroulette promo code, you will be able to receive video scripts from your chats, something that users with free accounts do not get.
Chatroulette vs Omegle: Which site is better?
Chatroulette and Omegle are similar in concept and the way that they operate. Based on the review of the Omegle dating app, they both provide free video chat for their users, but Omegle has a text-based option. Both chat sites have many similar features. However, when it comes to usability, Chatroulette is a clear winner because Omegle is often associated with connection errors. In terms of talking to people of a certain gender or location, Omegle has no filter. However, Chatroulette has gender-based filters that allow you to only talk to the genders that you desire. While Chatroulette lacks in text-based communication, it is still more diverse in features in comparison to Omegle.
What is the Chatroulette phone number?
Chatroulette does not have a registered phone number, but you can still contact support at su[email protected] if you have any queries or concerns.
How do I delete my Chatroulette account?
Go to http://www.chatroulette.com/ and log into your account. Once you access your account, click on the "profile" link at the top right of your page and go to the "settings" option. After that, click on "tab INFO" and change all your information to "random". And delete the image on your account. After that, log out of your account and completely abandon it for 30 days. It will be automatically deactivated and deleted. Alternatively, you can also delete your Chatroulette account by contacting suppo[email protected] and asking them to delete your account.