Bumble is one of the dating apps that has been around for a while, but it seems like people still have a lot of questions regarding it and are not able to piece all the things together.
Bumble likes are the way the whole app algorithm operates, and just like on all other online dating platforms; they are used so users can express their feelings to someone and initiate the conversation.
If you have been using Bumble for a while, but you still don't know what the right way to use your Bumble profile and approach other people on the platform is, you will definitely be able to find that out.
Reading through our little guide will help you understand:
Is your dating app giving you the best chance for success?
Make sure to take our online dating site/app quiz to find out.
It's a fact that people who follow our dating site suggestions have on average 2 extra dates per month.
What Are Likes On Bumble?
Just like on all online dating apps and platforms, Bumble likes are the feature you will use in order to show another person that you like them and that you would like to engage in some sort of conversation with them.
When using Bumble, in order to show someone you like them and actually send them a like, you will need to swipe right on their profiles.
Whenever people's profiles appear on your app homepage, you will be able to swipe left or right.
When you swipe right, you are showing them that you like them, and when you swipe left, this person will no longer keep appearing to you.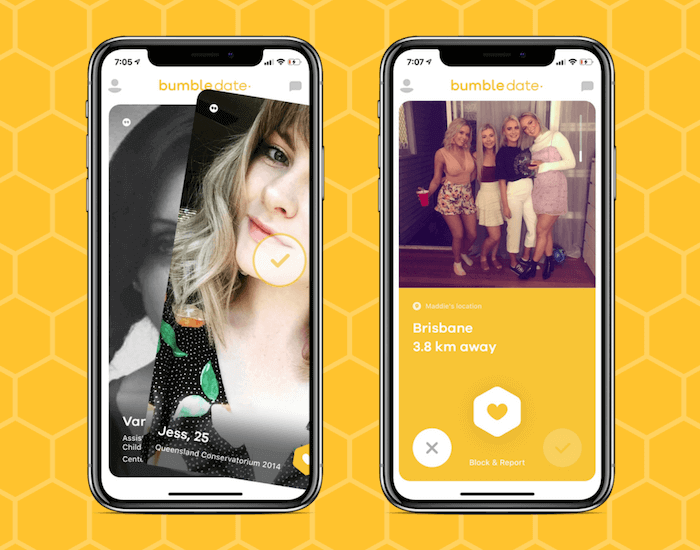 This is not one of the premium features because this is the main component of the platform, and it is available to all Bumble users, even those with a free membership.
The moment you join the platform, you will be able to use the like option and find your Bumble matches.
Those who have a premium membership will have access to other features like superswipe that will help them schedule a Bumble date a lot faster and basically force someone to make the first move and reach out to them.
The basic Bumble likes can't provide you with that, but you will still be able to do a lot of matchmaking and connect with plenty of potential matches for serious relationships (like eHarmony or Tinder) or hookups (like BeNaughty or Ashley Madison).
Both users who are using the Bumble Bff or Bumble Bizz part of the platform will be able to use likes too, and they will work the same for them as they would work for anyone else on the app.
How To See Who Likes You On Bumble?
If you are one of the basic members and not one of the premium subscribers, you will only have access to information about the people who have liked you or matched with you during the last 24 hours.
However, when these 24 hours expire, if you don't like them or match them back, you will no longer be able to see their names unless you have a premium account.
OFL Top Recommendations based on 100,000+ Survey

"Serious Relationships"
"Discreet Hookups"
"Best Course for Men"
"Quick Flings"
"Normal Hookups"
"Our Quiz"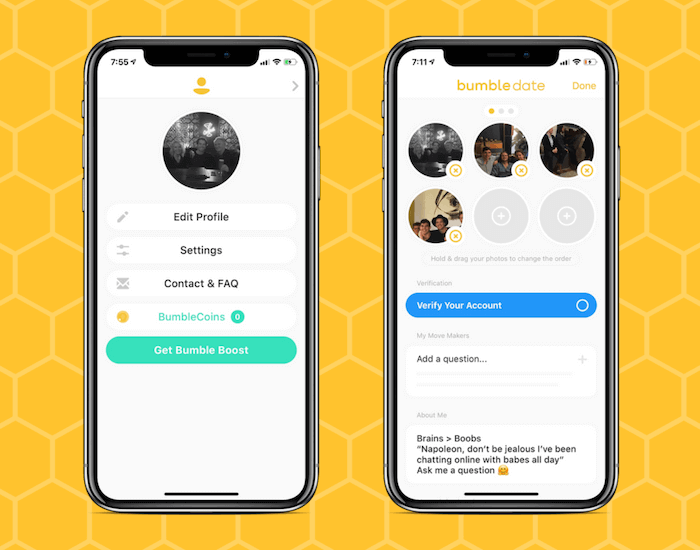 Premium users are the ones that will be able to see all the people who have ever liked them and decide to match or rematch with them whenever they want to.
If you are a regular user, you will also receive a notification each time someone matches with you, and you will be able to react immediately.
In case you don't want to waste money and you prefer a free version of the app, all you need to do is answer the match immediately and continue chatting with your potential date without any obstacles.
If you have a Bumble Boost or Bumble Premium account, you will easily be able to see all of that because it is included in the membership.
How Can I See Users I Have Liked On Bumble?
There is not really a feature that will allow you to see all the people you have ever liked on Bumble, even if you are a premium member.
Every premium member will have the opportunity to see their match queue and who are the people they didn't manage to respond to, but there will not be a full list of people who they have liked before.
There are no features for this, so the only way you will be able to find out who are the people you have like is when you receive a notification that they swiped you back or that they have sent you the first message.
The beeline is not available in this case, and the only beeline Bumble users can have access to is the list of people who have swiped right on them in the past.
Why Am I Not Getting Likes On Bumble?
The reason why you may not be getting any likes on Bumble is that your profile is not recognized by the algorithm, and you are not living up to its expectations.
If you rarely update your profile, about me section, or profile pictures, Bumble will automatically think you are inactive and will definitely make you less visible to other users.
How does Bumble work is not really a secret because it usually operates like most of the regular social media and the more active you are on the app, the higher are your chances of getting a lot of matches.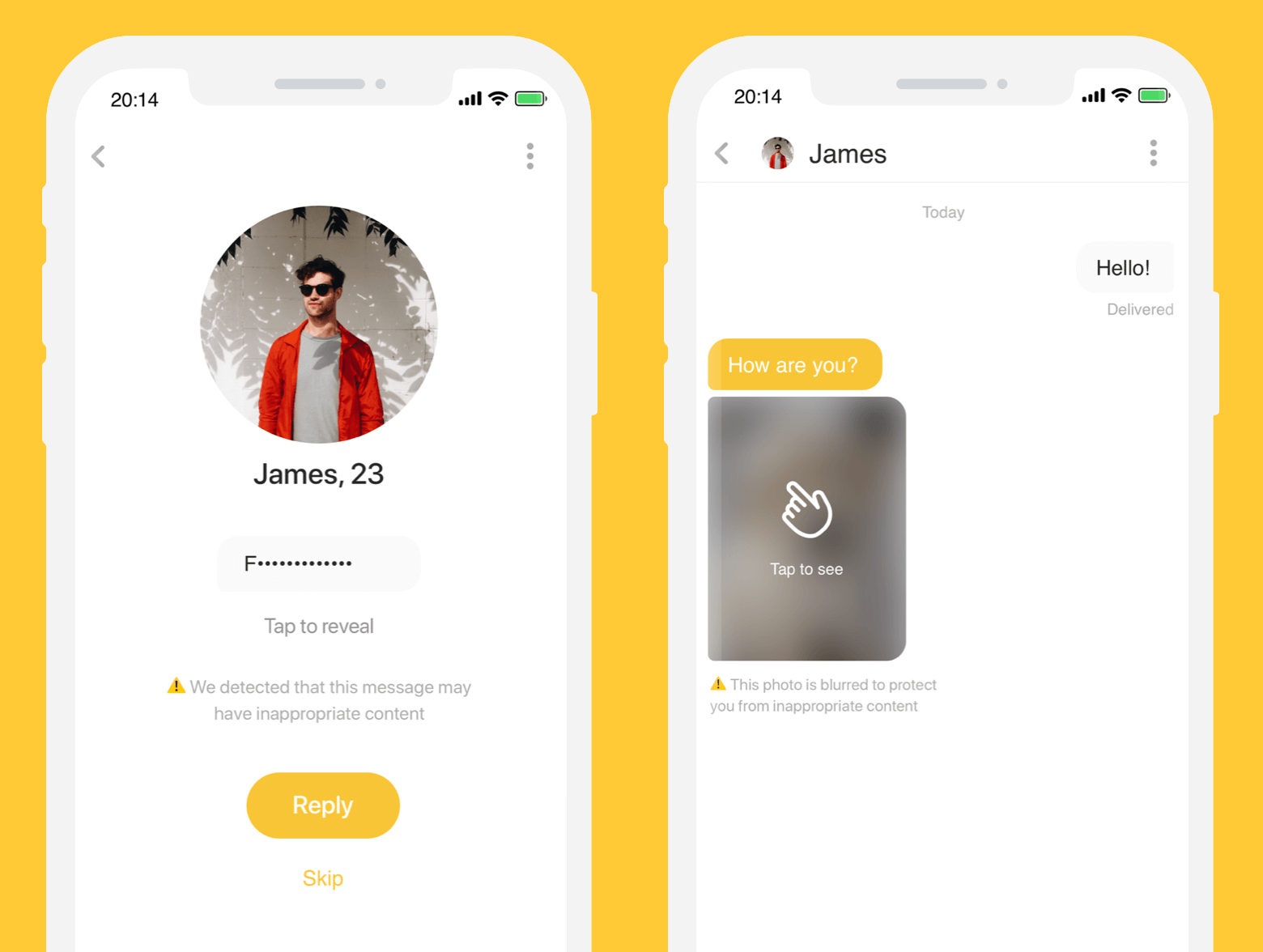 If you upload a lot of pics and share a selfie here and there, you will become an absolute favorite of the algorithm.
The reason why you may not be getting likes on Bumble is also if you keep swiping right on everyone that pops up on your homepage because this sort of activity can be considered a bot activity by the app, and you will be eliminated from peoples homepages.
How Can I Get More Likes On Bumble?
If you are eager to get more likes on Bumble and perform even better, you will have to follow some pretty simple pieces of advice that will skyrocket your performance quite fast.
These are some of the most efficient ways to become recognized by the algorithm.
1. Update your profile frequently
The more active you are on your profile, and the more time you spend updating your profile and adding new pictures to it, the better the chances you will have.
Bumble algorithm loves active profiles, so you should definitely do your best and try to update it as frequently as you can in order to become more popular on the app.
2. Don't swipe right on everyone
If you keep on swiping right on everyone, you may be considered a bot because profiles that act this way are usually not regular users.
Be mindful when using the app and only swipe right on people you genuinely like, and you believe you can have some sort of relationship with.