Meeting new people from all over the world is always fun, especially since we haven't been able to physically travel much and meet a lot of fun new people from other cultures.
This can help you build meaningful relationships (like eHarmony or Tinder) or hookups (like BeNaughty or Ashley Madison), and be sure that you will have someone to hang out with once you do visit a certain country.
Or, you would just like to network with people from other countries that are in the same sphere as you.
You might have heard about the Tinder Passport option, which lets you choose the country from which you wish to meet people, but did you know that Bumble has a similar new feature called Bumble Travel Mode, and here is everything you need to know about it.
As with most things in our lives nowadays, technology can help a fair bit with this.
In this article, we will tell you all about:
Is your dating app giving you the best chance for success?
Make sure to take our online dating site/app quiz to find out.
It's a fact that people who follow our dating site suggestions have on average 2 extra dates per month.
What is Bumble Travel Mode?
So, what even is Bumble Travel mode?
Even though Bumble was quite strict when it comes to changing your location for quite some time now, they have finally loosened up a bit and listened to the requests that have been coming from a huge number of users about an option that would resemble Tinder Passport.
This Bumble feature gives you the ability to change your location for 7 days, and have it be a region that you aren't physically in.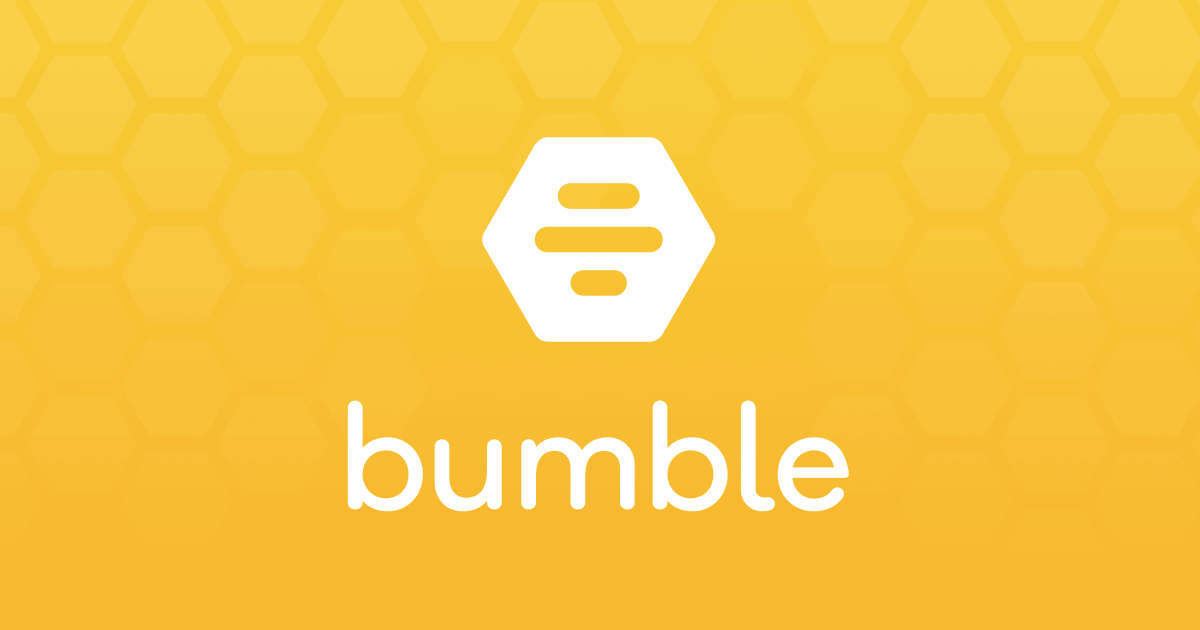 The regions available are all the ones that have the Bumble app available in them, and it is available on both Android and iOS.
Bumble Travel mode can be used with all three Bumble modes, so for dating, making friends, and networking professionally.
How Does Travel Mode Work on Bumble?
Travel mode on Bumble is actually a Bumble premium feature, so it is not a given when you download the dating app for free.
What you need to have to be able to purchase Bumble Travel are 5 Bumble coins.
If you haven't been purchasing Bumble coins before, you're probably asking yourself what do these numbers mean when it comes to real money.
5 Bumble coins are equivalent to 7.99$, and it actually isn't something that you get automatically with the Bumble Boost subscription.
OFL Top Recommendations based on 100,000+ Survey

"Serious Relationships"
"Discreet Hookups"
"Best Course for Men"
"Quick Flings"
"Normal Hookups"
"Our Quiz"
Bumble Travel is a premium feature for itself, and it's bought completely separately from everything else.
Of course, you're not limited to only buying 5 coins at a time, and it can actually pay off a bit more when buying more than 5.
If you want to buy 20 coins instead of 5, it will cost you 24.99$, so you basically save money per 1 Bumble coin this way.
But, this is how it works for Android users.
If you have an iPhone, then it's a bit different.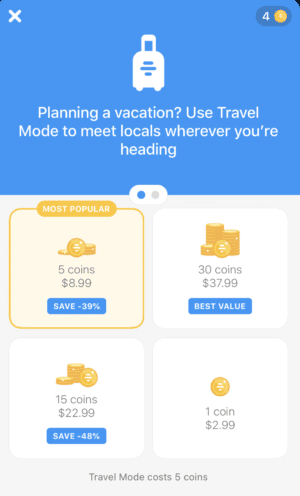 In order to be able to buy Bumble coins when you're an iOS user, you also have to be a premium Bumble user.
Besides that, all of the costs are the same.
How Bumble works is that you will also need to set your other location, which means you will manually have to choose your new city.
If you are living in the USA or Canada, this shouldn't be a problem because they have smaller cities listed on the app too, but Bumble.com tends to struggle with some European cities, so this is a time when you may be required to type in everything by yourself, and even find the city on Google maps.
In the beginning, you will not be able to share your exact location, so you will always look like you are living in the center of the city which you have chosen.
Your Bumble location will stay the same whenever you are in this city, and you will not really be able to change it if you don't choose to use Bumble only in this place.
Even though this is still quite a new feature, Bumble users claim it works perfectly and that this Bumble mode never misses.
How to use Travel mode is very simple because all you need to do is make sure you have set your location in the right way and start exploring your home page just like you would do with any other social media or dating app.
You may not be able to show your exact location in the city, but your Bumble passport will be able to get filled with plenty of different countries, cities, and places, and you will be able to find hundreds of people in all of them.
Also, if you keep on switching between two cities, you will have a separate match queue for all of them in order to not mess up people from two different locations.
There is no option of using a Bumble travel mode free, so be aware that all types of Bumble memberships that are offering you this kind of subscription are some sort of scam.
You can add a new location whenever you want, and there is no limit in the number of locations you can change or the number of potential matches you will get in touch with all of them.
There is no need for getting more Bumble coins either because as long as you have a Bumble premium subscription, you will be able to get the most out of it and connect with all people you find interesting.
How to Activate Bumble Travel Mode?
If you liked what you've learned about the Bumble travel mode so far, and it looks like something that you could be interested in using, then you're probably wondering how can you activate it.
Here is a step-by-step guide on how to activate the Bumble Travel feature on your phone.
Open up the Bumble app on your phone.
When you enter it, you will see a grey gear in the upper left corner of the screen, that's the Settings section. Tap on it.
Once you're in the Settings section, scroll down until you find Location, it's placed on the bottom of the list.
In Location, you should be able to see the Travel to… button. Tap on that button.
Scroll through the list until you find the city that you wish to have as your location, and just select it once you find it.
As we already discussed, this action will cost you 5 Bumble coins, so make sure that you have bought those coins before you go to change the location.
Once you've finished the process of selecting what your location Bumble is going to be for the next 7 days, a timer will appear under your location, and it will show you how much time you have left.
How to Turn Off Bumble Travel Mode?
If you've had enough of being in Travel mode and you're not interested in finding an overseas Bumble BFF anymore, then you might want to turn the Travel mode off and have your original Bumble location back.
Here are the steps that you need to go through if you wish to go back to finding a local Bumble date.
When you open the Bumble app, go to your profile page, and again, open Settings.
Scroll until you find the Travel section.
There, you will see that it's set to your chosen location. Tap on that.
After you do this, you will be able to return to your real, current location.
How to Get Travel Mode on Bumble for Free?
If you're interested in this feature, but you aren't really on board with paying for such features, or if you simply can't afford it at the moment, then there are some ways around it.
They don't work for everyone, and they might not work out for you, but it's definitely worth the try, as you have nothing to lose.
The way to do this is to play around with your phone's GPS location.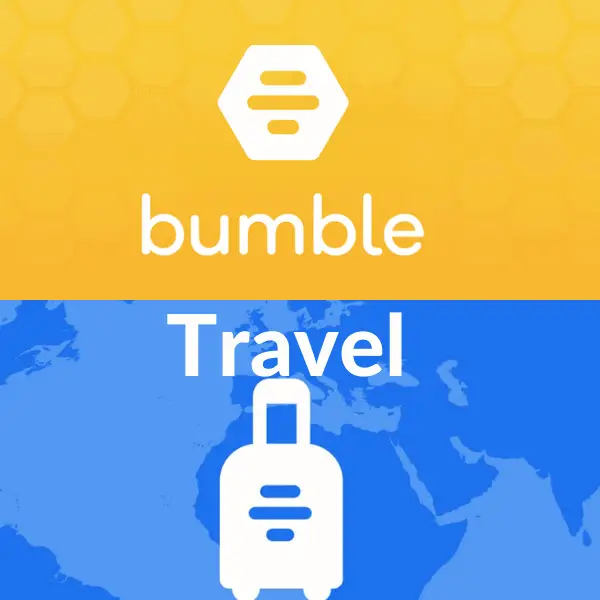 There's a big chance that you've already done this in order to watch stuff on Netflix that's not available in your country, or something along those lines.
This is a bit more simple when it's done on a computer, but there are many third-party apps that can be used to spoof your GPS and give you a new location, making your online dating way more fun for free.
Some of the apps that can be found on the Google Play store and the Apple store are:
Tenoshare iAnyGo
Wondershare
MockGo
iMyFone AnyTo
EaseUS MobiAnyGo
Mock Locations
Fake GPS – ByteRev
Fake GPS Go Location Spoofer
GPS Emulator – RosTeam
Fake GPS Location – Hola
These apps will change your phone's location completely, and all apps will register it as if you're actually in that place, not just Bumble.
After you set your location with a spoofing app, it will show up on Bumble as your exact location.
You might have to download a few of them until you find one that will work well for you, as there is no guarantee that this will work for every single one of you who does this.
This will also work with other dating apps, so you can also go on Tinder and have the Passport feature for free.
As you already know the Travel mode on Bumble works only for 7 days at a time, but this way you will have it whenever you have your spoofing app on.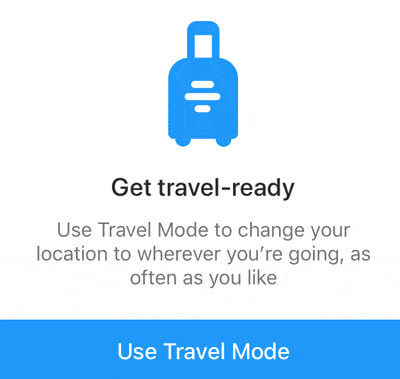 Now go and make the first move with all of your potential matches with no need for any kind of a premium subscription!