Since we have covered almost everything you need to know about the world of Bumble dating, we have decided to focus on other modes it offers to its users.
This time, we will be talking about the Bumble Bff mode and the experiences Bumble users had with it.
In this article, we will cover things like:
Is your dating app giving you the best chance for success?
Make sure to take our online dating site/app quiz to find out.
It's a fact that people who follow our dating site suggestions have on average 2 extra dates per month.
A few years ago, Bumble decided to establish itself as more of a simple dating app and introduce two new modes that will allow its loyal users to explore different aspects of connecting with Bumble users.
They have come up with Bumble Bff and Bumble Bizz – the first one being made to help you make new friends on the app, and with the other, that has a mission to connect you with your next business partner or employee.
By using Bumble BFF, many people were able to create meaningful friendships IRL, too, and even find a group of friends that they hang out with to this day.
It is really just a part of this online dating app, and if you have already registered on Bumble, you will be able to create a Bumble Bff profile within seconds without any problems.
This is something we have never seen before on dating apps like Tinder or Badoo, and it is a great way to help you meet new people, especially in the times of pandemic when we can't really hang out too much in real life, but rather stick to the online world.
How Does Bumble Bff Work?
Bumble Bff works in the same way as Bumble date mode, but in this case, your potential matches will not be people you will want to engage in romantic relationships (like eHarmony or Tinder) or hookups (like BeNaughty or Ashley Madison), but rather people you want to hang out with.
Once you turn on the Bff mode Bumble, you will see a homepage full of other users who are also active on the Bumble friend mode and are looking for their new friendships on here.
You will need to create a separate Bumble Bff profile where you will also be able to upload new pics, bio and even share your social media handles.
When you have finished updating your profile, you will be able to meet friends and match with people on your homepage easily.
Just like on regular dating apps, you will need to start swiping until you find someone who might be your new best friend and who you would enjoy to meet up with.
However, the same rules that are active on Bumble date apply to Bumble Bff, too, so the one who makes the first move will need to be a woman.
Even if it is just a friend date, female users will need to be the ones who need to send the first message if they are trying to connect with a male friend.
OFL Top Recommendations based on 100,000+ Survey

"Serious Relationships"
"Discreet Hookups"
"Best Course for Men"
"Quick Flings"
"Normal Hookups"
"Our Quiz"
You will be able to match with people of both sexes, and your new bestie can be someone of the opposite sex, but you need to know that the one who will send the first message is always the woman.
Once you receive a message, you will be able to start small talk and see where it takes you and whether this person is really a good fit for you or not.
How to use Bumble Bff is quite easy because you will basically need to follow the same rules and recommendations as on regular Bumble, so don't stress too much about it; just be your quirky and natural self.
Is Bumble Good For Making Friends?
How to do Bumble Bff is quite easy, and all you need to do is be sincere and act naturally in order to start making friends.
However, many people don't know how important the Bumble Bff about me section is for that, and I would love to remind you that a good about me section will bring you way more success than any cute selfie or quirky phrase on your account.
For that reason, make sure you are sharing all the relevant and most important information about yourself; otherwise, you will not have too much luck with meeting friends on Bumble.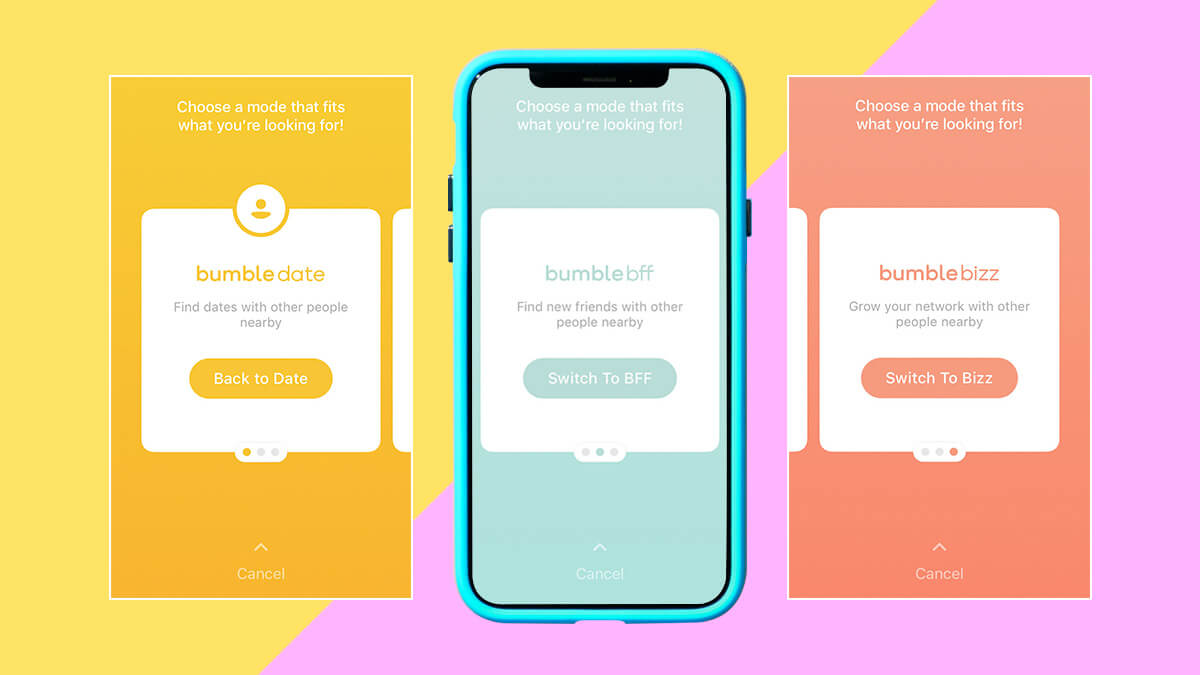 The Bumble for making friends section really works the same way as the Bumble date, so you will need to make sure you upload a lot of information about yourself if you want to get connected to like-minded people.
What is Bumble friends really is a feature that will help you find your other half that shares the same ideas, interests, and wishes in life.
People who were using Bumble to make friends had nothing but great experiences, and some of them were able to meet people they hang out with up to this day, so it can really be an app where you will easily meet your new bestie.
If you are using this part of the app for the first time, you will benefit greatly if you read our short Bumble friends review section, where we have gathered some of the most loyal Bumble users who have been using the feature for months or even years now.
"I joined Bumble Bff basically the moment it appeared on the app. I was already spending a lot of time on here, so I thought I could use the app to meet some new female friends too. I was quite new to New York, and everything was so fresh to me, so I thought this was the easiest way to meet new people. Amy and I have met through this app, and I am really grateful for her because she managed to help me a lot, especially with my mental health, and for that, I will always be thankful to Bumble Bff."
Katherine, 23
"Most folks think being a guy is easy and that you can do everything by yourself, but it can get quite lonely, you know, especially if you are in a new city. I missed going out on a brunch or going to a gym with a buddy, and I have read a review by a friend Bumble is great for this. So, I joined it, and I decided I would try my best to make friends on it. I have met a lot of people, but no one really sticks for a longer period of time; however, I am quite thankful for them because we have spent a great time together".
Charles, 28
"I was skeptical because I didn't know is Bumble Bff safe, and I never really enjoyed meeting people through these apps. However, my brother convinced me it was a great way to meet new friends and some hot guys, so I jumped on the wagon, and I was quite satisfied with it. Unfortunately, many men I have matched with on Bumble Bff wanted more than a friendship, so I kind of lost faith in it for a while, but I still use it regularly."
Sophia, 29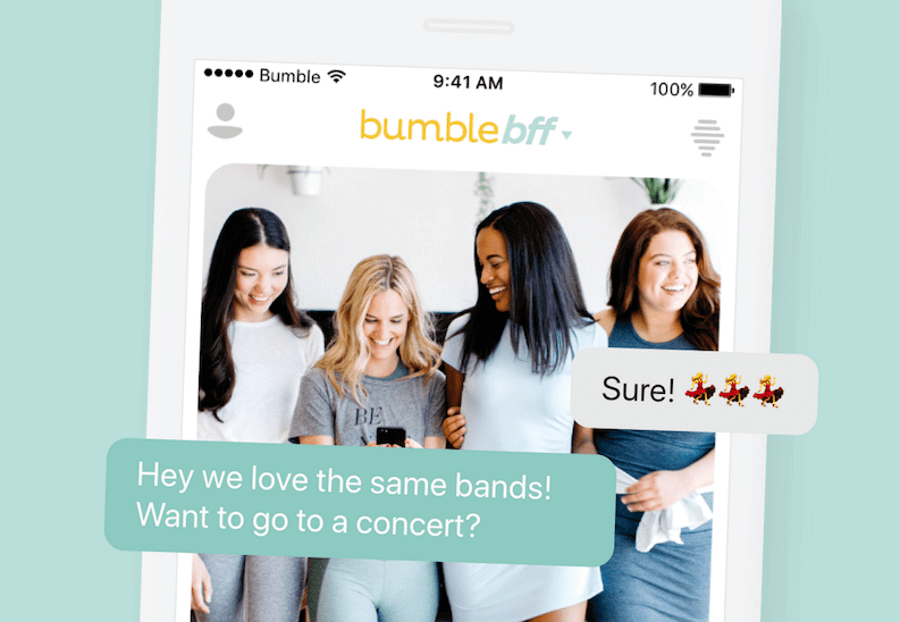 "How to get to Bumble Bff was really my first thought once the pandemic started since I was cut off from everyone in Chicago, and I needed a social media and an online person I could kill my time with. I thought that I would be able to meet a lot of men and women who like similar things and binge watch Tiger King like me, so I started using this mode. Even though I was a loyal Bumble user before, this feature really amazed me because I was able to meet so many new people so fast. I have continued using it to this day, and although sometimes my matches are not really the best, I still enjoy my time on the app a lot."
Dan, 31
"I don't really know what happened to Bumble Bff, but it really is not what it sued to be, and I feel like many people use this part of the app to find a partner too. Whats Bumble Bff really is a place for socializing, and it seems like most of them have lost the idea of what it should be used for. I am quite disappointed because I was not able to meet new friends for a while, and I guess Bumble should handle this; otherwise, everyone will start leaving Bumble Bff".
Sahara, 22
"I have gone on a first date with someone I have met on Bumble Bff, and we actually ended up being friends, but with benefits, so I guess it didn't really work the right way for me. Nowadays, I am just using it to chat with people who enjoy the same Netflix shows as me, and I try to stay away from meeting them in real life because it never ends well."
Michael, 34