Staying safe on social media is one of the main concerns, no matter the app you decide to start using. And online dating is no different, especially if you want to stay "unseen" by certain people.
Therefore, we will be talking more about privacy on the dating app and all the concerns you might have related to Bumble Privacy.
In this text, you will learn:
Is your dating app giving you the best chance for success?
Make sure to take our online dating site/app quiz to find out.
It's a fact that people who follow our dating site suggestions have on average 2 extra dates per month.
The cybersecurity concern is something that will be always present when we are speaking about online dating.
The security vulnerability is often the main problem that can't be avoided when it is about online dating. It can sometimes happen that your private information can be abused for no reason.
A security vulnerability in using the app Bumble is one of them, too. The Bumble safety is usually damaged when a fake Bumble profile is created to abuse user data, and the easiest way to do that is through social media accounts.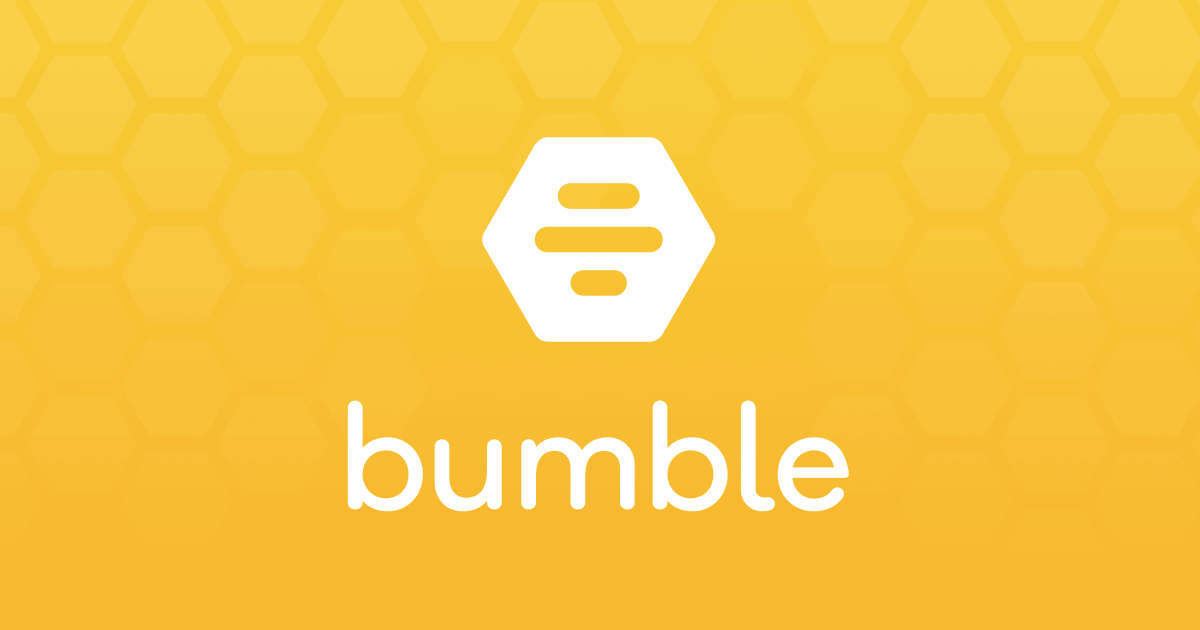 Till recently, the only way to create a Bumble account was using a Facebook account, which means that Bumble Facebook privacy can be easily mistreated.
Once you sign up on Bumble linking your Facebook account, the Bumble app will automatically transfer all your personal information from Facebook to your Bumble profile.
This type of information is used to find you the most suitable matches in a short time. That's why the app's algorithm combines its demographic makeup, location data, and personal information that a user voluntarily writes down.
On the other side, it is much safer to leave this type of info on Bumble than share it randomly with a stranger.
You have to be aware that as soon as you reveal your info like your date of birth, height, weight, gender, location, or your preferences, it immediately becomes a Bumble property.
Thanks to different Bumble filters, other Bumble users can easily find you on this online dating site, even when you are not matched with them.
But, if you ever feel threatened by a security flaw, it is useful to know that the Bumble customer support team is very active and willing to help. For the most detailed guide about Bumble privacy, visit the Bumble official online dating site, and don't forget to check its very detailed FAQ section, too.
Who Can See Me on Bumble?
As soon as you create a profile on Bumble, it becomes visible and available for everyone who is on the app at the moment.
The main goal is to share the world with you and to share you with the world. Bumble is not just an online dating app. It is also an app where you can find everything you have always been looking for.
OFL Top Recommendations based on 100,000+ Survey

"Serious Relationships"
"Discreet Hookups"
"Best Course for Men"
"Quick Flings"
"Normal Hookups"
"Our Quiz"
In the last four years, Bumble offers professional services similar to LinkedIn services. Bumble launched the Bumble Bizz feature that allows you to connect with the world professionally, not just emotionally.
Logically, Bumble won't share your credit card number or any payment information, but it will use all necessary information, like your current location, your Bumble radius change, or any other personal information that can be useful to place you on the top among the Bumble most-wanted members.
Can you control who sees you on Bumble?
Having full control over your Bumble account is mission impossible, but there are a few tricks that you can learn if you want to become a real Bumble expert and save your privacy.
The very first trick is to understand how the Bumble algorithm works. Very active users are always placed on the top of the feed. Their profiles appear more recently than other profiles, and they are recently the most suggested.
The mutual swiping right interaction guarantees you huge success. But, in the case when you are not active enough, the algorithm will place you back at the end of the feed.
The second trick is to learn how to use Bumble filters smart, or not that smart.
These filters are based on your profile picture, age range, preferences, Bumble radius, and many other criteria. They are the key that leads you to your perfect potential matches for relationships (like eHarmony or Tinder) or hookups (like BeNaughty or Ashley Madison). If you don't fill in all these criteria except the basic ones, your profile won't be too visible, and your privacy will become safer.
As long as these two tricks sound great, and they can help you to protect your privacy, Bumble's purpose is the connection with other people in the nearest area, and worldwide.
These tricks are maybe the easiest ones, but they are not the best ones either.
Do Bumble accounts deactivate?
When you decide not to use the Bumble app anymore, it is possible to deactivate your Bumble profile. Once you switch off Data Mode, you will receive the confirmation message that announces that your profile will be deleted. If you confirm the action, all your actions will be permanently deleted from the app.
Does Bumble always show location?
The Bumble online dating app differentiates from many other online dating apps that are based on location.
Unlike other online dating apps such as Tinder, Hinge, OkCupid, or Grindr, Bumble doesn't run the app in the background if you don't use it.
Bumble is active when you are using the app at the moment, and it shows your location only at the moment of the action.
Can You Hide Your Profile on Bumble?
If you are wondering if it is possible to hide your profile on Bumble, we have to inform you that it is quite possible, and very easy to set up on all your Android and iOS devices as well.
Can anyone see me on Bumble?
Other Bumble members cannot see if you are using the Bumble online dating app or not. Many social media like Facebook and Instagram show that users are online by showing the little green dot on the right corner of your profile picture, but Bumble doesn't.
It sometimes seems that Bumble users are invisible, but they are very active on Bumble.
You can hide your Bumble profile as a basic or premium member. It is up to you what you are going to choose. Let's find out more about both options available.
1. Bumble hide profile using the Incognito Mode feature
This feature is available for premium users only. It allows you to control your privacy easily, but it won't completely cut you out of the game either. This means that your profile will be still visible for members you are matched with.
With the Incognito Mode feature you can swipe secretly, and with pure pleasure with no shame allowed.
2. Bumble hide profile using the Snooze Mode feature
This feature is available for both basic and premium members. You can set it up very fast by looking for the feature in the Settings section.
When your Bumble profile is on the Snooze Mode, the other users cannot see your account on their feeds or Beeline. Your profile will be visible for matched members only.
If you decide to switch on this mode, you can choose its duration, too.
Who sees my profile on Bumble?
Bumble suggests your profile to other members using the special algorithm based on your location and your interests.
If a match action happens between other users and you, they can see your profile, and they can make very first contact as well.
One of the options that can help you to protect your privacy on Bumble is to block someone's Bumble account.
Blocking someone's Bumble account is your personal decision that only you can influence.
You don't have to be matched with someone if you want to block a Bumble profile. It is possible to do it without matching before.
It is very easy to block a Bumble profile by following a few simple steps.
Look for the three dots on a Bumble profile picture, and select the option 'I'm just not interested.' Confirm the action, and the user will be immediately blocked. As soon as users are blocked, there are no longer able to see your further actions on the Bumble app.
Although you have to select the option 'Block and report', their profiles won't be reported, they will be just blocked.
If you are thinking about blocking someone on Bumble, better think twice, because if you want to unblock that user, it can be a pretty tricky process. So, blocking someone if the action that has to be considered well, because it will be once and for all.
However, if you change your mind eventually, and you want to unblock someone, let's pass on the section below, and see if that action is mission possible or mission impossible.
Can you unblock someone on Bumble?
Theoretically, it isn't possible to unblock someone on Bumble. Once you block a Bumble user, you can no longer unblock that user.
Practically, it is possible to do it, but the process can be complicated, exhausting, and it usually requires a long time than just blocking someone. Continue reading the section below, and find out how to unblock on Bumble.
How to unblock someone on Bumble?
The Bumble blocking is the final decision that you and the Bumble online dating app proceed and accomplish.
But, if you are determined to unblock someone's profile on Bumble, it is possible with creating a whole new Bumble account. It means that you have to delete your existing profile first and create a fresh one using different information.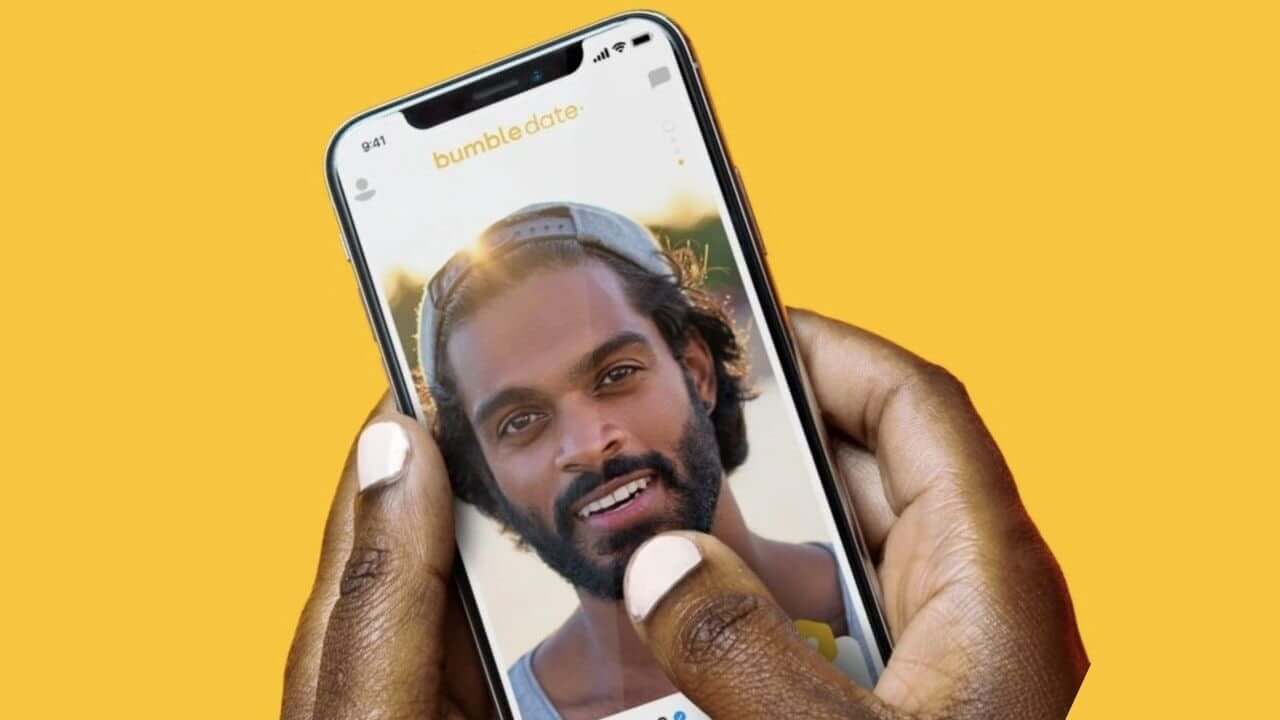 It also can mean that maybe you will have to use different identifiers while creating a new Bumble profile, and even during your subscription.
As you can see, it is not very easy to change your mind so often, and unblock someone on Bumble because during the registration process you have to agree to the app Privacy Notice.
It is quite normal and logical to understand that privacy laws guarantee users' rights and safety on Bumble, but they also protect their rights, especially in places where these applicable laws aren't taken for granted like GDPR and CCPA are.
We hope that this brief guide through Bumble privacy helped you to understand better how Bumble privacy works and that it offered several valuable pieces of advice that can help you to work on privacy itself.
For more useful tips and information, check out the FAQ section below.