When you are looking for the right dating app for yourself, you always make sure you find out everything about it and the way it works.
Bumble is one of the online dating platforms that managed to become extremely popular in a very short period of time, and it seems like that is the reason why plenty of people are not very sure how it works.
For that reason, it seems like plenty of people were not able to realize how to matchmaking process works and what are the things they should be doing in order to boost their profile on the app.
Lucky for you, we have decided to tell you everything about:
Is your dating app giving you the best chance for success?
Make sure to take our online dating site/app quiz to find out.
It's a fact that people who follow our dating site suggestions have on average 2 extra dates per month.
How Do You Match With Someone On Bumble?
When it comes to the matchmaking experience, Bumble works basically the same way as other popular dating apps like Tinder or Hinge.
You will have to swipe right or swipe left when you want to match or unmatch someone, and the moment you open your app, you will be able to see people who seem to have the largest number of things in common with you.
Also, you will need to have an active and updated Bumble profile if you want to find matches for yourself; otherwise, no one will be reaching out to you because they will not be sure whether you are a real person or just another scammer.
Most Bumble users are not aware of how important this is, especially when they are joining the platform, so it can lead to several problems or even a lack of success on the app.
The easiest way to match with someone on Bumble and gain a significant number of potential matches is by updating your profile to the fullest.
If your Bumble account is empty and you have nothing except a few pics, then you definitely won't have a lot of people reaching out to you.
For that reason, it is very important to master the art of creating the right dating profile, or you will struggle for months before you come across some interesting people who are willing to engage in a relationship (like eHarmony or Tinder) or hook up (like BeNaughty or Ashley Madison) with you.
Swiping right is the easiest way to match with someone, and the moment you do this swipe, the other user will receive a notification that you liked them.
Everyone receives a notification when you make the first move and swipe right on them, so in case no one seems to be responding to you, then sadly, I need to tell you that they are probably not interested in you.
Things like this tend to happen to everyone, especially in the beginning, so until you learn how to get the best out of the Bumble app, you really shouldn't be taking it personally.
Also, you don't need to stress too much in case you have done the right swipe on someone you don't really find to be a good choice for you; you can always ignore their swipe back or just unmatch with them when they appear again on your homepage.
Unfortunately, there is no option of a rematch, but in case you run out of potential matches, the person you have swiped left on will definitely appear once more on the app, and you will be able to use your superswipes on them again.
OFL Top Recommendations based on 100,000+ Survey

"Serious Relationships"
"Discreet Hookups"
"Best Course for Men"
"Quick Flings"
"Normal Hookups"
"Our Quiz"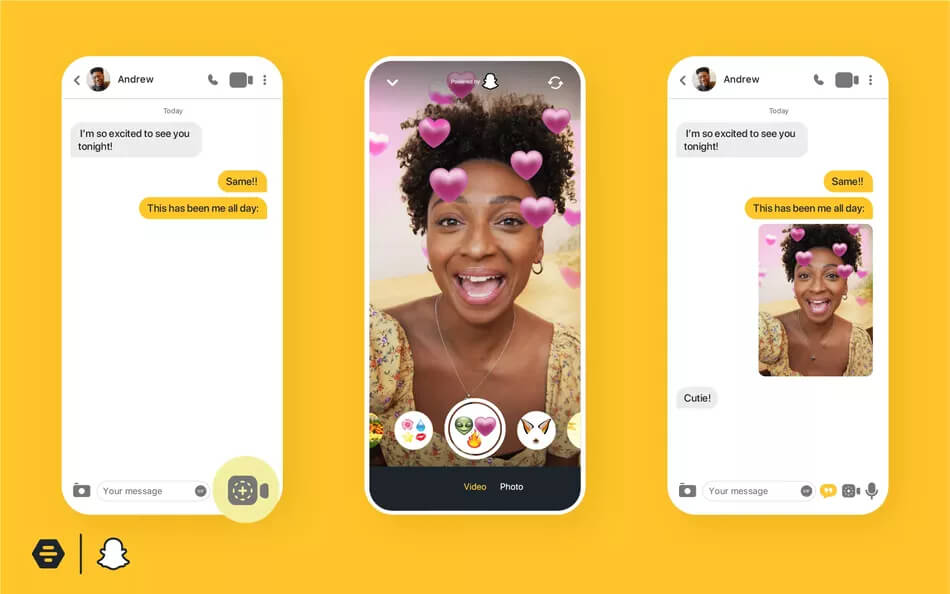 There is also not really an option to backtrack your matches or likes, even if you are a premium member, so in general, you will need to rely on your memory or just hope that everyone has swiped right on will answer you some time in the future.
As you can see, matching with other Bumble users is quite easy, and you don't really need to be a genius in order to figure out how things work on this app.
What Is The Easiest Way To Match With Someone?
There are plenty of features and additions that can make your whole matchmaking process even easier, but you will certainly have to invest some dollars into it.
How the Bumble algorithm works is that it always provides those with a premium subscription or a premium feature with more matches and more options on the app.
Those who have decided to invest some money in the app and get those Bumble coins will definitely have it easier, both when matching with someone and when starting the conversation because they will have access to a lot of advanced filters.
Once you purchase the Bumble premium membership, you will get more exposure on the platform, you will be able to use Bumble Bizz and Bumble Bff too, and you will be able to even become the first person in someone's Bumble match queue.
In case you are eager to find as many matches as you can, then you should definitely try your best and decide to spare a few dollars and make your Bumble profile stand out.
Their premium features and memberships are quite affordable, and it is definitely one of the cheapest dating apps out there, so I believe it is definitely worth it, especially if you are really here to try to find your soulmate.
This way, you will also get a list of even your expired matches, and you will be able to get more information about your overall performance and popularity on this dating site, which can be really useful and can help you transform your experience pretty fast.
However, even if you are a premium member, there will be no excuse when it comes to the rule of the first message because a woman always needs to be the one who starts the conversation and makes the first move.
This business politics is mainly preserved because of privacy and safety reasons, and there is no way it will change in the future, even if you get a lifetime subscription.
There is also the option of purchasing a Bumble Boost that will last you for a week and make you one of the most popular people on the platform throughout this time.
Even though it lasts for a pretty short period of time, it can really make an impact, and Bumble shows that this is one of its most successful features.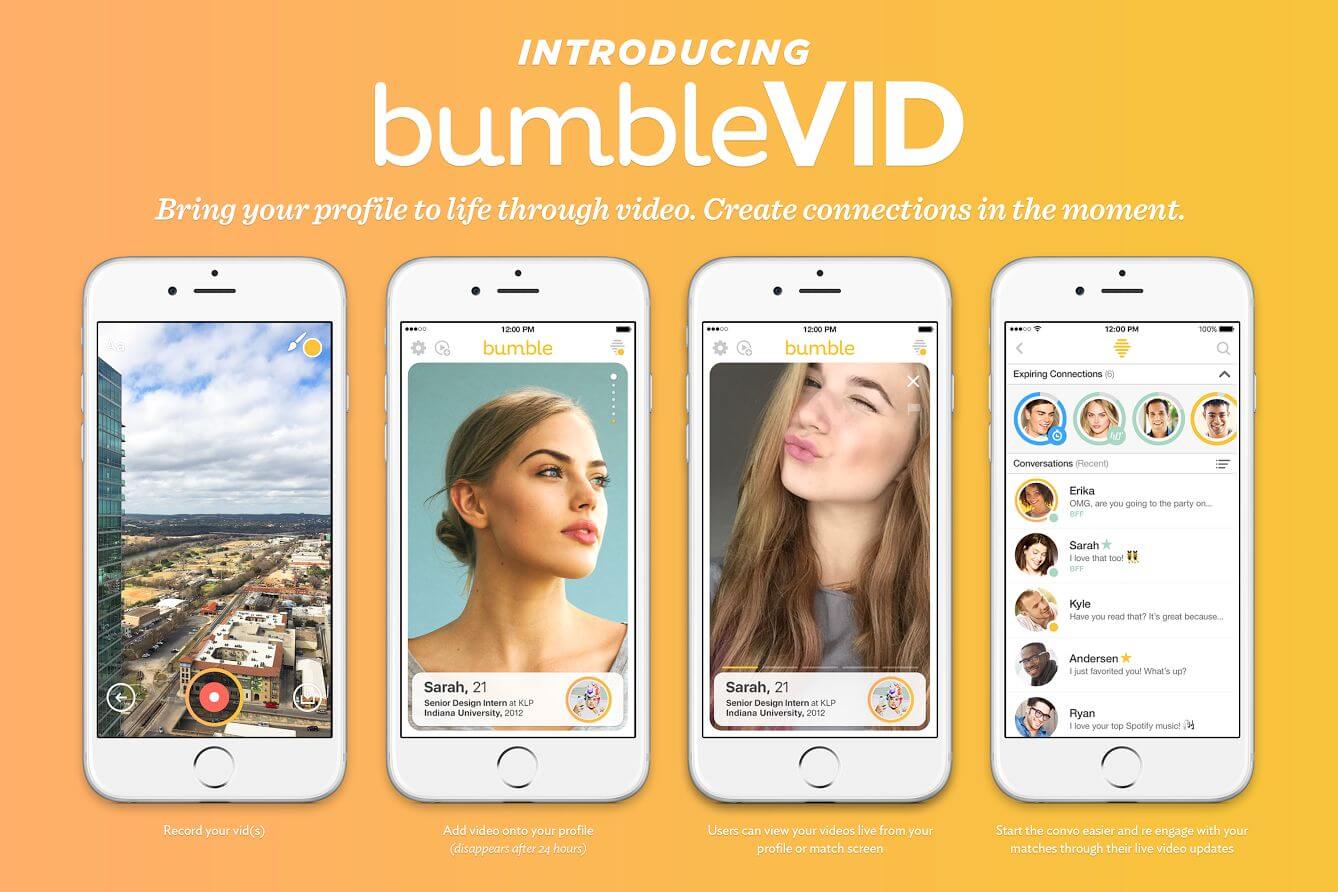 All users who have purchased Bumble Boost were able to bag dozens of different matches within just one week, and they usually didn't even need to engage in this sort of activity again because they were set for a longer period of time.
The matching algorithm will treat you like a star with this sort of membership, and you will be appearing on everyone's homepages, so there is no way you won't be able to meet plenty of people.
Your Bumble dating profile doesn't even need to be that extra, and you will still have a lot of success as long as you have decent profile photos and are able to show that you are a real user.
If you have learned how to use Bumble and you already understand the strategy behind matchmaking and their algorithm, then you will definitely be able to become an absolute star on Bumble within just a few days.
How Does Matching Work On Bumble Bff and Bumble Bizz?
Bumble Bff and Bumble Bizz are other parts of this dating platform that allow you to meet new friends or even potential business partners.
Bumble has decided to reinvent itself and become an app that will cover all areas of life, allowing you to meet friends, business owners, and the love of your life in the same places, which has led to a rise in the number of users.
These parts of the platform have turned out to be very successful, and it seems like plenty of people have managed to find like-minded people they would never come across in real life.
Matching and the Bumble beeline are basically the same on this side of the platform, too, so you will still need to do the right or left swipe on someone, fill out your Bumble about me and try your best in order to find people who would love to hang out or work with you.
Frequently Asked Questions