As you already know, Bumble is one of the dating apps that has really transformed the world of online dating, and that has managed to gather a large number of users in a pretty short period of time.
When creating your Bumble account, you will realize that it works just like most other dating sites and apps, but there are still some small changes that can make it a bit harder for you to navigate through it.
Bumble Search option is one of these features that is quite different not only from other dating apps but even social media, so we will take a careful look at it and help you explain how to use it to your advantage.
Here you will find out:
Is your dating app giving you the best chance for success?
Make sure to take our online dating site/app quiz to find out.
It's a fact that people who follow our dating site suggestions have on average 2 extra dates per month.
How To Search For Someone On Bumble?
In order to even get your access to Bumble and get the opportunity to search for someone, you will have to create a dating profile.
No one who doesn't have his own Bumble profile will not be able to explore potential matches or look for people on the platform, and this rule is very common for most dating apps and websites.
For that reason, make sure you have first created a real profile that can get verified by customer service, and then start using all the search options there are.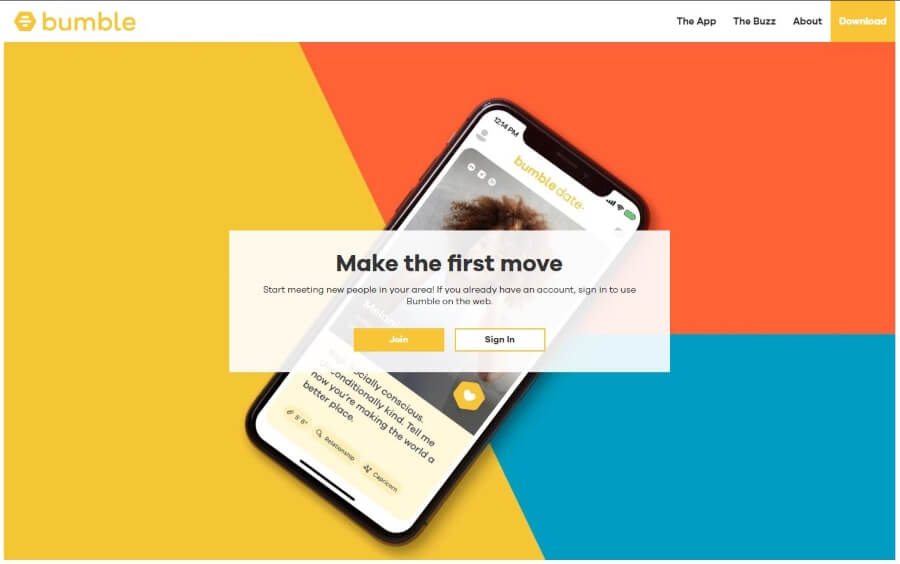 You will need to upload a profile photo, come up with a bio and description and do everything you would usually do when creating an online dating profile because Bumble won't accept profiles that look a bit fake.
Once you have done all of this, you will be able to start using the search option and looking for people for hookups (like BeNaughty or Ashley Madison) or relationships (like eHarmony or Tinder).
If you are looking for a specific person, there is no way you will be able to type in their name and surname and their location and have the Bumble dating app show them to you.
Such things are not possible even if you have a Bumble premium membership, so you will have to do your best in adjusting filters so you can find that person.
You need to set the age range, location, and preferences according to the things this person likes because if they fit your description, Bumble will for sure show them to you in the first 10 or 15 matches.
Once you do all of this, you need to inspect thoroughly every single Bumble profile because you never know who your significant other may be or what kind of name the person you are looking for is using.
Both men and women who are looking for their cheaters should pay attention to this because people who cheat usually come up with a new alter ago they use on Bumble and Bumble Boost because that way they won't get recognized by anyone they know or they can say that someone stole their pictures and identity.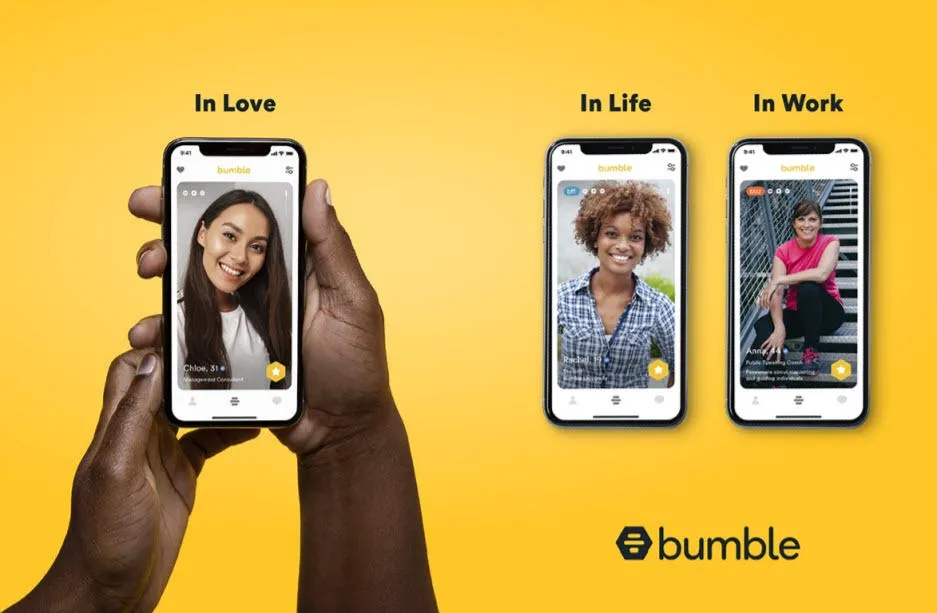 Be extra careful because once you swipe left on someone, you won't be able to backtrack the search, so you may lose your cheater because you weren't paying too much attention.
As we have already mentioned, just like on Tinder, OkCupid, Badoo, and all other online dating platforms, you won't be able to look for the specific person or type in their name and surname into the search box.
Bumble does a great job in protecting its subscribers, and it will not present you with any of the people that don't fit your idea of the perfect partner.
The same policy goes for Bumble Bizz and Bumble Bff, too, so you really can't win when it comes to this because all you can do is swipe left and swipe right until you come across the profile or the person you were looking for.
Not even premium members have this option, so there is really no other way to find someone other than to become a detective yourself.
Can I Save Some Bumble Users?
There is also no option that would allow you to save someone's profile unless we are talking about your match queue or the list of expired matches that is available to premium users.
Other than that, there is no way you can spot someone's profile and save it in your archive other than to take a screenshot.
This is the only evidence you can have because once you swipe left on their profile, you definitely won't come across this one for a long period of time.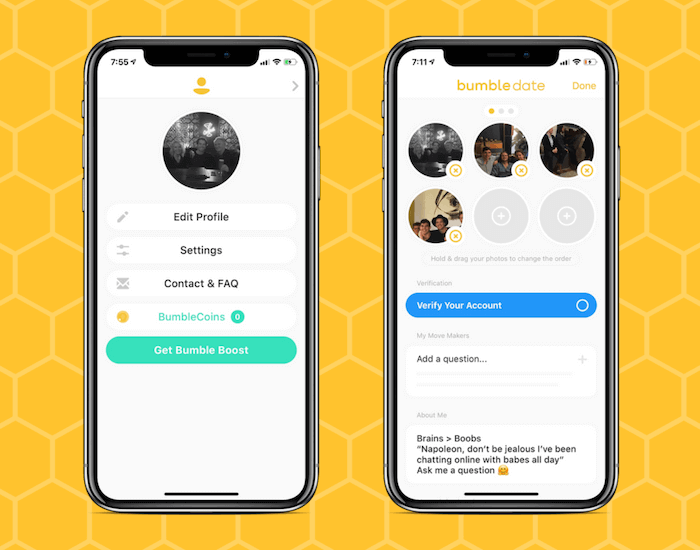 For that reason, if you believe you have found the one you were looking for, this is the best thing you can do because you definitely don't want to miss out on it.
Frequently Asked Questions