Bumble is one of the most popular dating apps at the moment, and even though plenty of people keep on joining it every single day, it seems like most of them are not even aware of all the features and options, it offers to its users.
For that reason, when you open the app and are asked whether you want to use the Date mode or the Bff mode, you may get a little bit confused.
Ever since the pandemic started, this online dating app has been adding dozen of new and unique features that can help you completely transform your performance on the Bumble app and make it the spot for meeting even your potential besties.
That is why we decided to explain:
Is your dating app giving you the best chance for success?
Make sure to take our online dating site/app quiz to find out.
It's a fact that people who follow our dating site suggestions have on average 2 extra dates per month.
What Does Date Mode Mean On Bumble?
Most people know Bumble as the dating app of the moment, and they have never even thought about any other possible features that may be available to them while using it, let alone different modes.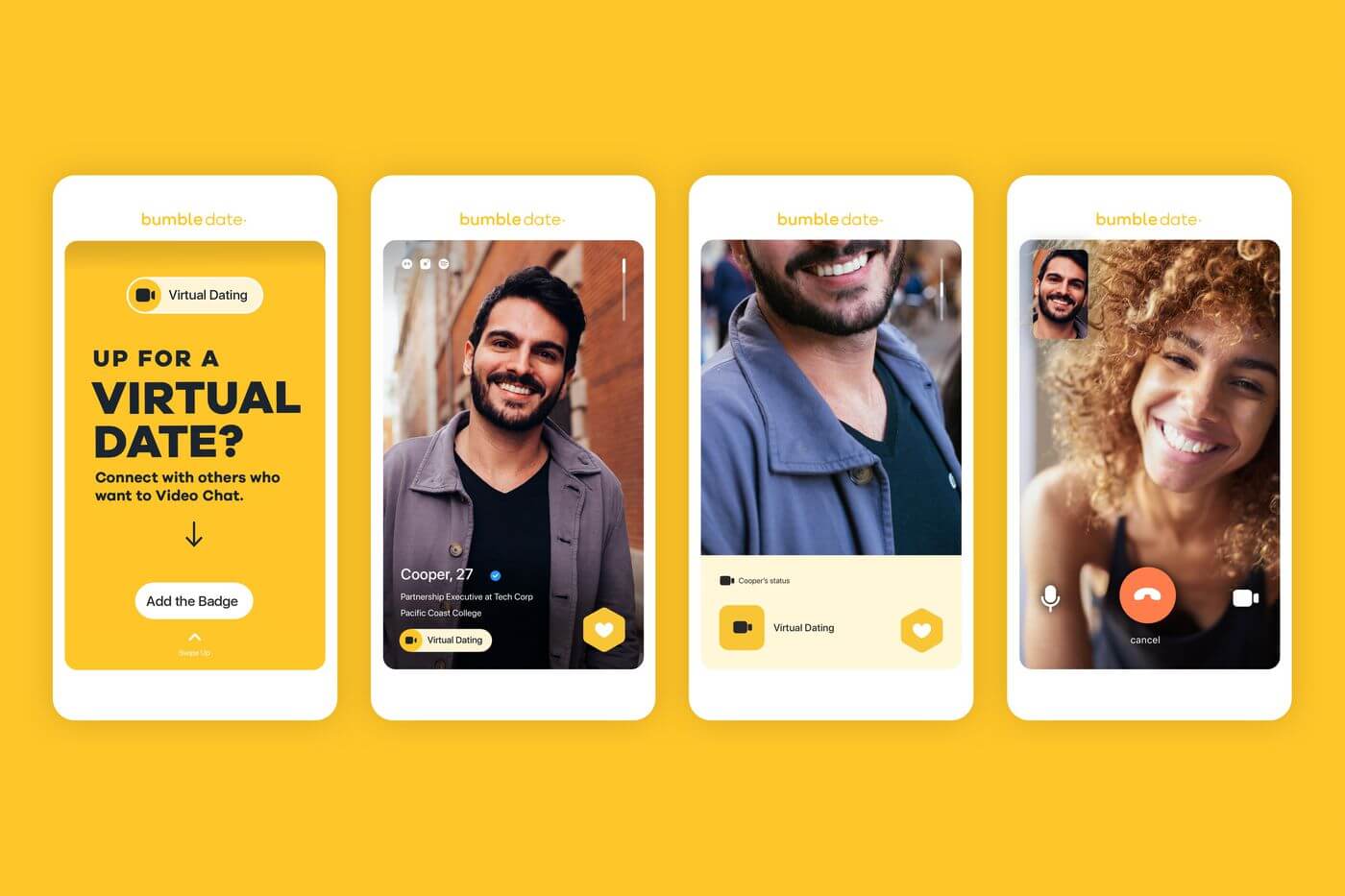 Since it was launched as a dating app and 99% of its users are joining it with a mission to find their soulmate (like eHarmony or Tinder) or hookup (like BeNaughty or Ashley Madison), people tend to be very surprised when they open the app, and they have the ability to choose the mode that they prefer.
In case you have been using Bumble for quite some time now, then you are probably aware of this, and you were able to see all of the new features and options that were appearing throughout time.
Unlike regular dating apps like Tinder, Badoo, or Hinge, they have decided to spice things up and add something that will bring plenty of new people to the platform.
For that reason, you can choose to create your Bumble account for plenty of different reasons, and you don't even have to access this Date mode anytime in the future,
However, if you have created the Bumble profile and you want to explore the Date mode, you will be able to do that easily because it is the main feature of this app and the reason it was created in the first place.
Dating modes in Bumble are the reason why 99% of people are getting onto the platform, and it is one of the rare dating sites that will allow you to contact women and men just a few minutes after you have set up your dating profile.
The moment your dating profile gets verified and you open the app, you will be able to explore everyone on your home screen and swipe right on all users that seem to be interesting enough or a good match for your personality.
Everyone who appears on your home screen can be a potential date, and you should never eliminate someone before you have thoroughly explored their profile and realized what they are interested in.
The Bumble algorithm tries its best to connect only people with similar interests and users who have similar wishes and desires from their future partner, so you will definitely be able to come across quite a few people who fit your idea of the perfect man or woman.
This platform is also known for a pretty unique rule, and that is that the women are always the ones who need to make the first move, and no male user will be able to send the first message to any of the girls on this platform.
Even though it is mostly done in order to provide women with the feeling of safety and security while browsing the app, it is also a great thing that will encourage them to reach out to the potential love of their life without hesitation.
OFL Top Recommendations based on 100,000+ Survey

"Serious Relationships"
"Discreet Hookups"
"Best Course for Men"
"Quick Flings"
"Normal Hookups"
"Our Quiz"
Just like on all other dating apps, if you want to succeed on any Bumble modes, you will need to upload a lot of information about yourself, including Bumble profile photos and profile icons.
If you were asking how to get a date on Bumble and how to become recognized by the algorithm, then the easiest way you can do it is by updating your dating profile frequently and adding as many profile pictures as you can because they will help you stand out and your profile will get boosted.
You don't need to use photos that you use while professional networking and regular selfies will be just fine because your goal is to seduce a potential date, not impress someone who wants to invest in your business.
I would say a casual approach will take you a long way on Bumble, and since it is a dating app that can be used on every Android or IOs Apple device, you can scroll through it casually while waiting for your car ride, coffee order to waiting in line in the bank.
It is really something you shouldn't stress about too much because it is an app that has millions of active users across the whole world, and you will easily be able to come across someone who will turn out to be a good fit for you.
If you are really eager to succeed and get as many matches as you can as fast as possible, then you should definitely get a Bumble Boost subscription or some sort of a Bumble premium membership that will help you stand out on the app, see everyone in your match queue and engage in as many chats as you wish.
There are time limits for all of these memberships, so you should always choose the one that works the best for you both in terms of duration and price and try to get the most out of it.
However, you should also be aware that in order to get verified on the platform, you will need to create or sign up to the app through your phone number or Facebook profile.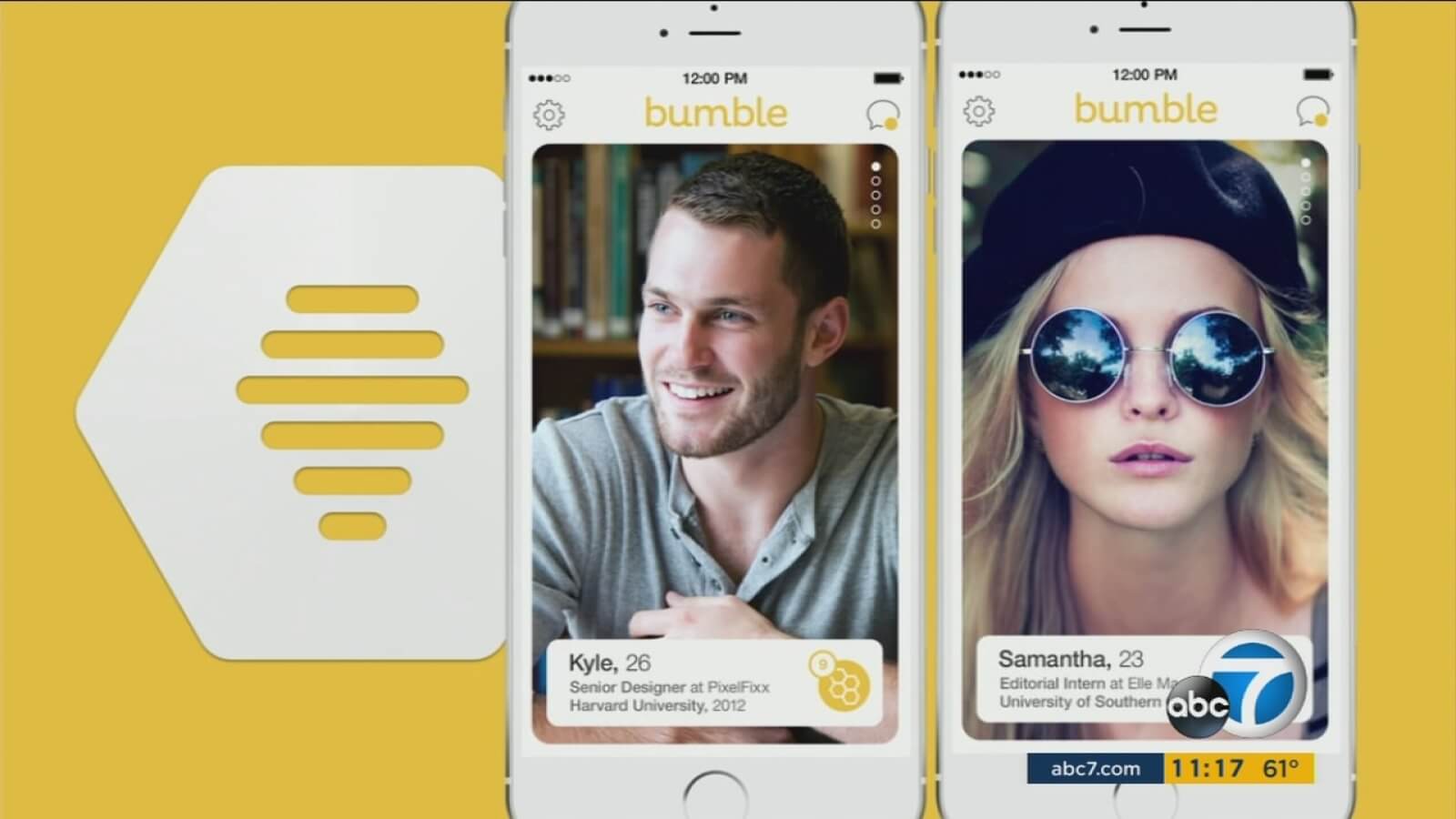 After the customer service makes sure you are a real person and not some sort of a bot, you will be able to enjoy all the perks of Bumble without any obstacles.
What Other Modes Can You Use On Bumble?
As we have already mentioned, Bumble has really upgraded the app through the app, and nowadays, they are offering three completely different modes, which is probably the reason why millions of people still seem to be joining it.
Once you join Bumble, you can switch between the Date Mode, Bizz Mode, and Bumble Bff mode, which means you can meet both your soulmate, business partner and find new friends through just one simple app.
Those are the features that have helped Bumble stand out on the market, and it seems like millions of new people were eager to try out the app once they have heard they can find their new Bff on it.
How Bumble works for all of these modes is that it connects you with people who seem to have the highest compatibility with you, so your Bumble best friend recommendations will be as precise and as detailed as your romantic recommendations on the app.
Many people didn't really have the opportunity to make friends ever since the pandemic started, so once Bumble launched this option, they turned to this amazing app and started scheduling a Bff date with guys or girls who seem to have the qualities they are looking for in a friend.
Your platonic friend can be both men and women, and you can use both this mode and the Bumble Bizz one without any obstacles.
Of course, a woman is still the one who needs to make the first step on all of these features, so there is no way you can skip your turn and contact even your Bumble friends if you are not a female.
The other, Bumble Bizz mode, also seems to be working perfectly because hundreds of people were able to find a new job on this app, or they were able to meet someone they have started a business with.
Since you will get connected to like-minded people and individuals who share the passion for the same things as you, you will definitely be able to meet someone who shares the same visions and is willing to get into some sort of business with you.
It is also a great way to showcase your personality and capabilities, especially if you are looking for a job at the moment but didn't seem to have too much success in the regular job pool.
This feature has helped plenty of people who have lost their jobs because of the pandemic to find a new source of income, and it is even a better option than regular job websites because you can also find a new friend or a soulmate while browsing through it too.
It is very easy to switch from one Bumbel mode to another because all you will need to do is click on the button that you will find in the upper right corner of your Bumble screen.
As you can see, Bumble is one of the rare dating apps that offer this many options and is able to help you meet many different people and individuals with just a few swipes and clicks.
I sincerely recommend it to everyone, and I believe all of you should try out all of these three modes and then stick with the one or two that work the best for them.
Do You Need Bumble Premium In Order To Acess These Modes?
There are quite a few misconceptions about Bumble modes, and it seems like people think that you can look for love or find friends on Bumble only if you spend money on it.
Lucky for you, Bumble is a completely free dating app, and you will be able to gain access to all of these 3 modes with just a few simple clicks and by completing the registration process.
In order to explore Bumble Date, Bumble Bff, or Bumble Bizz, all you need to have is a verified Bumble profile, and the official Bumble app downloaded to your Android or iPhone device.
Each of these modes can be accessed without spending a dime, but if you want to improve your experience on the app and boost your profile, you can always get a Bumble Boost or Bumble Premium subscription.
This is completely optional, and in case you don't really see the need for it, and you have no problem with using the free version, you can always stick with that one ad use the basic features.
Millions of people these days use the free version of Bumble, and they don't have any problems with the app and are even able to successfully meet both their soulmates and new friends, so it is definitely something you shouldn't be stressing about.