Bumble is clearly a dating app that is only getting bigger and bigger every single day, which clearly shows that millions of people enjoy being able to swipe right or left and find their potential match for serious relationships (like eHarmony or Tinder) or casual hookups (like BeNaughty or Ashley Madison).
They have just launched a new feature that will make its loyal users very happy because it will allow them to tell a person they really like them, like really really like them.
Superswipe is the newest addition to this online dating platform, and it seems like this original addition can heighten your chances of meeting the right one.
Here is all you need to know about:
Is your dating app giving you the best chance for success?
Make sure to take our online dating site/app quiz to find out.
It's a fact that people who follow our dating site suggestions have on average 2 extra dates per month.
How Does Bumble Superswipe Work?
Bumble Superswipe is a completely new feature on the platform which is quite similar to Tinder's super like.
Basically, it allows you to send a sign to a potential match that you really like them and find them interesting before you have even clicked on the heart icon next to their Bumble profile.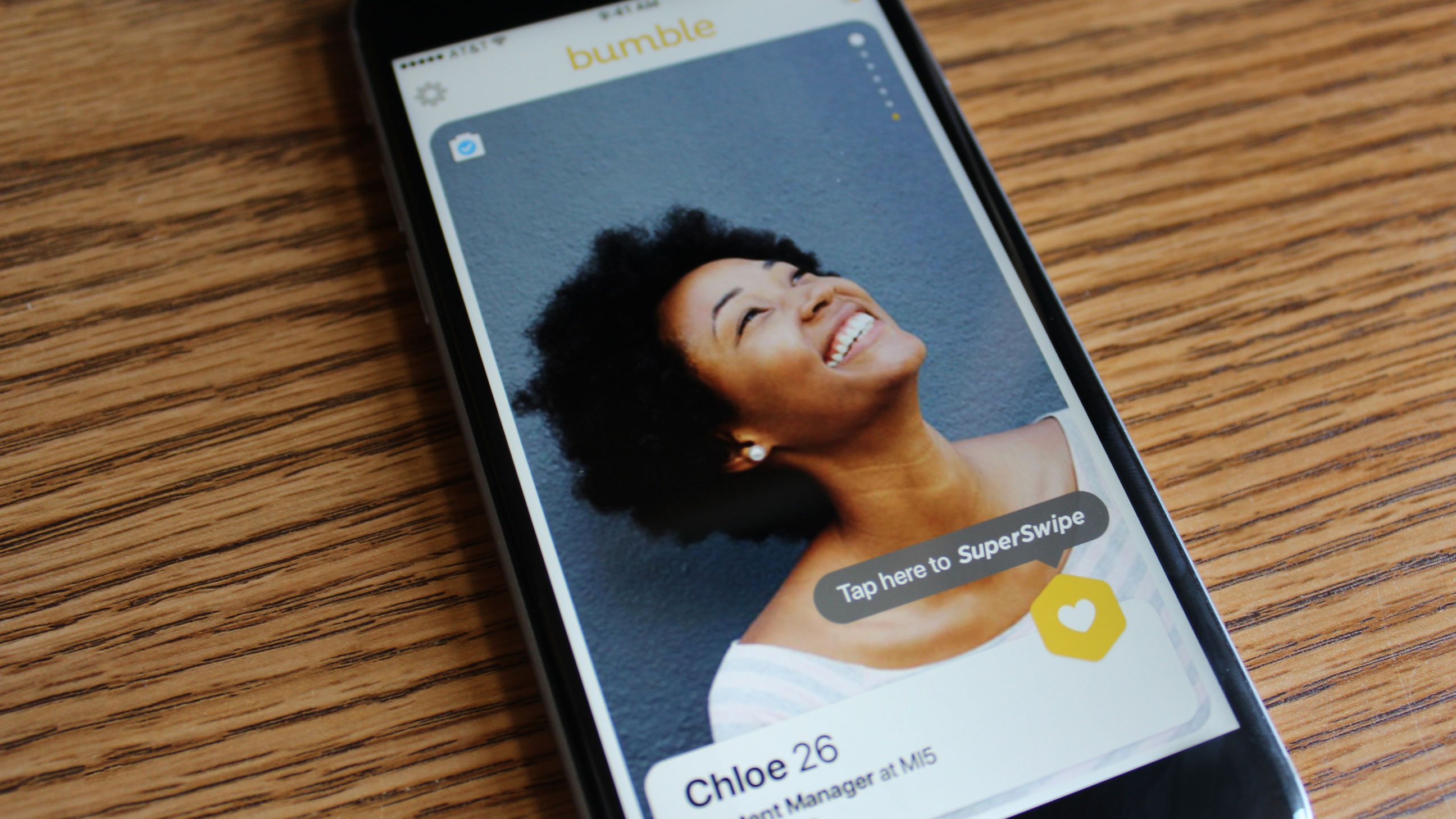 In general, Bumble works on the principle that someone needs to wait for you to swipe left or right on their profile before they find out whether you are into them or not, but that is not the case with Bumble users who get their hands onto the Superswipe feature.
The Bumble app is, in general, quite simple, and so is this feature, so you will be able to realize how it works pretty fast.
Every person who has purchased the Superswipe feature will see a special small yellow heart button next to other user's profiles.
When you click on this heart, you will be asked whether you want to use the Superswipe on them or not.
If you choose yes, your dating profile will quite soon appear on the homepage of this sure, and they will see a small heart sign next to your profile pic, which will show them that you are interested in them.
If you have ever used Tinder, then you can probably see that this works like the Tinder plus feature that is called The Super Like and that has been around for 5 to 6 years.
However, super likes on Tinder are a bit pushier, and this app will basically force you into liking back the person who super liked you.
It was also available only for Tinder Gold subscribers, so you couldn't get it by paying a few extra bucks – you needed to invest in a whole monthly membership.
Things are a bit more subtle on Bumble because the algorithm will not show you the person who superswiped you immediately but will rather include it In potential and recommended matches on your homepage and make you do the right swipes on them easily.
It is also much better than a simple like or right swipe because it shows that this person is really into you, and they want you to know that and forget about all other people on your Beeline list.
OFL Top Recommendations based on 100,000+ Survey

"Serious Relationships"
"Discreet Hookups"
"Best Course for Men"
"Quick Flings"
"Normal Hookups"
"Our Quiz"
How Can I Get Bumble Superswipe?
There is another new feature that appeared along with the Bumble Superswipe because they needed to come up with another form of payment for this.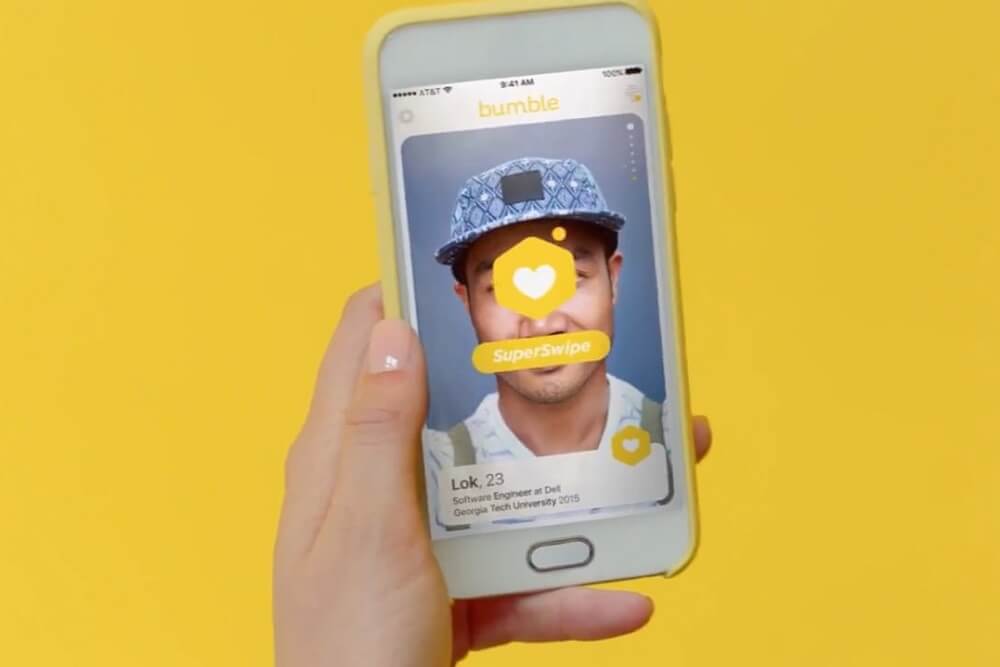 If you want to use Superswipe, you don't need to get a monthly premium membership or even pay for a Bumble Boost account.
You can pay for a single super swipe by using Bumble coins, and you are the one who chooses how many swipes and money you will invest into the platform.
This is an amazing feature because it is quite cheap, and it allows you to use the Superswipe feature only when you really want it, and it doesn't force you into spending dozens of dollars on a membership that is worthless to you.
The Bumble Superswipe cost is 0.99$ per single Superswipe, which is quite a good deal, and I believe everyone can afford themselves to get a Superswipe or two, once in a while.
You can use Bumble coins by connecting them to your credit card or mobile phone and transferring the amount of money you want to use at the moment.
Lucky for you, unlike most other dating platforms, they also offer refunds, so if there is some leftover money you know you won't be using, you can easily get it back to your account.
How Do I See Who Superswiped Me On Bumble?
You will easily be able to see if someone has Superswiped because each account that appears on your homepage and has a yellow star icon next to their name or profile photo is an account that has used this feature on you.
Bumble will not force these people to you, but they will definitely appear as the second or third recommended account on your homepage.
People who use this feature usually don't make the first move and are not trying to seduce you with a cheesy pickup line; they will rather wait for you to come across their profile and decide whether you want to match with them or not.
No, Superswipes are never limited, and how many Superswipes you will be using depends completely on you and how much money you want to spend on this feature.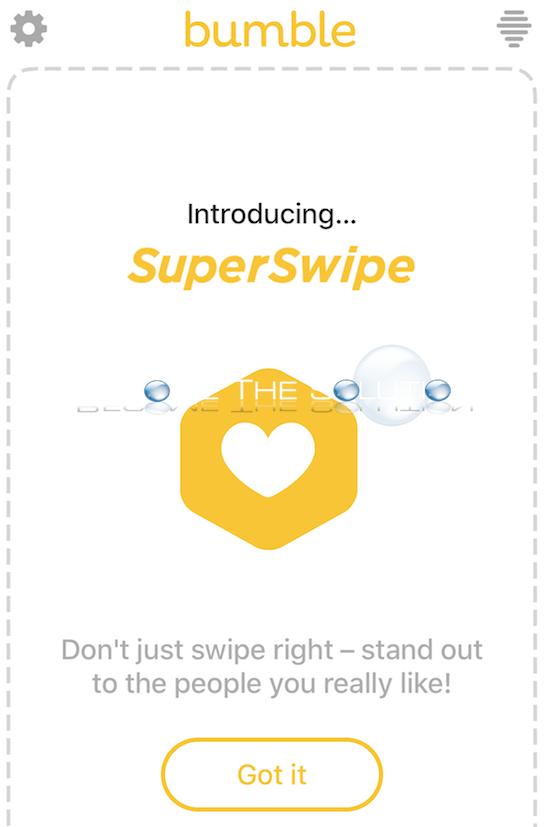 However, it is not recommended to use it on everyone because it will make you look way too desperate to find a partner, and the algorithm will probably start avoiding your profile because it will look like bot activity.