Meeting new people via online dating apps can be a lot of fun.
Besides Tinder, Bumble is another highly popular dating app, and it works quite similarly – you just swipe right and hope for the best.
You can also swipe left, endlessly, however it's a bit different with swiping right and sending likes.
In this article, we will tell you all about:
Is your dating app giving you the best chance for success?
Make sure to take our online dating site/app quiz to find out.
It's a fact that people who follow our dating site suggestions have on average 2 extra dates per month.
Are There Limited Likes on Bumble?
Ever since an update in 2020, Bumble has implemented a daily limit for right swipes in the app.
The daily limit on Bumble is 25 likes per day.
What this means is that you can swipe right until you reach 25 matches, and once you hit that number, you will have to wait for another 24 hours until you're able to start swiping right again.
A swipe limit doesn't exist for swiping left, but hopefully, you don't find yourself swiping left quite so much that the algorithm would want to limit you.
So, be smart while you're going through your potential matches, and don't give out your right swipes too easily.
Bumble dating is actually made to be a bit more intentional, especially when compared to apps like Tinder, which are a bit more friendly when it comes to connecting with people to simply have a short and sweet time.
Of course, the limited likes and swipes can be expanded once you upgrade to the premium versions of the app, which is basically how it works on both Bumble and other dating apps that have premium service as well as a free version.
The free version of Bumble has a daily limit for likes on both iOS and Android, and the number of matches that you're able to have in 24 hours is also 25 on both platforms.
To get unlimited swipes, you will have to upgrade to the premium version.
Another question that might be of importance to you if you prefer to use Bumble, is whether likes expire on Bumble.
Here's what's the deal with likes expiration on Bumble.
OFL Top Recommendations based on 100,000+ Survey

"Serious Relationships"
"Discreet Hookups"
"Best Course for Men"
"Quick Flings"
"Normal Hookups"
"Our Quiz"
If the match is a heterosexual one, the woman will have 24 hours to send the first message, and if she does not, then the match will expire and the connection will be lost.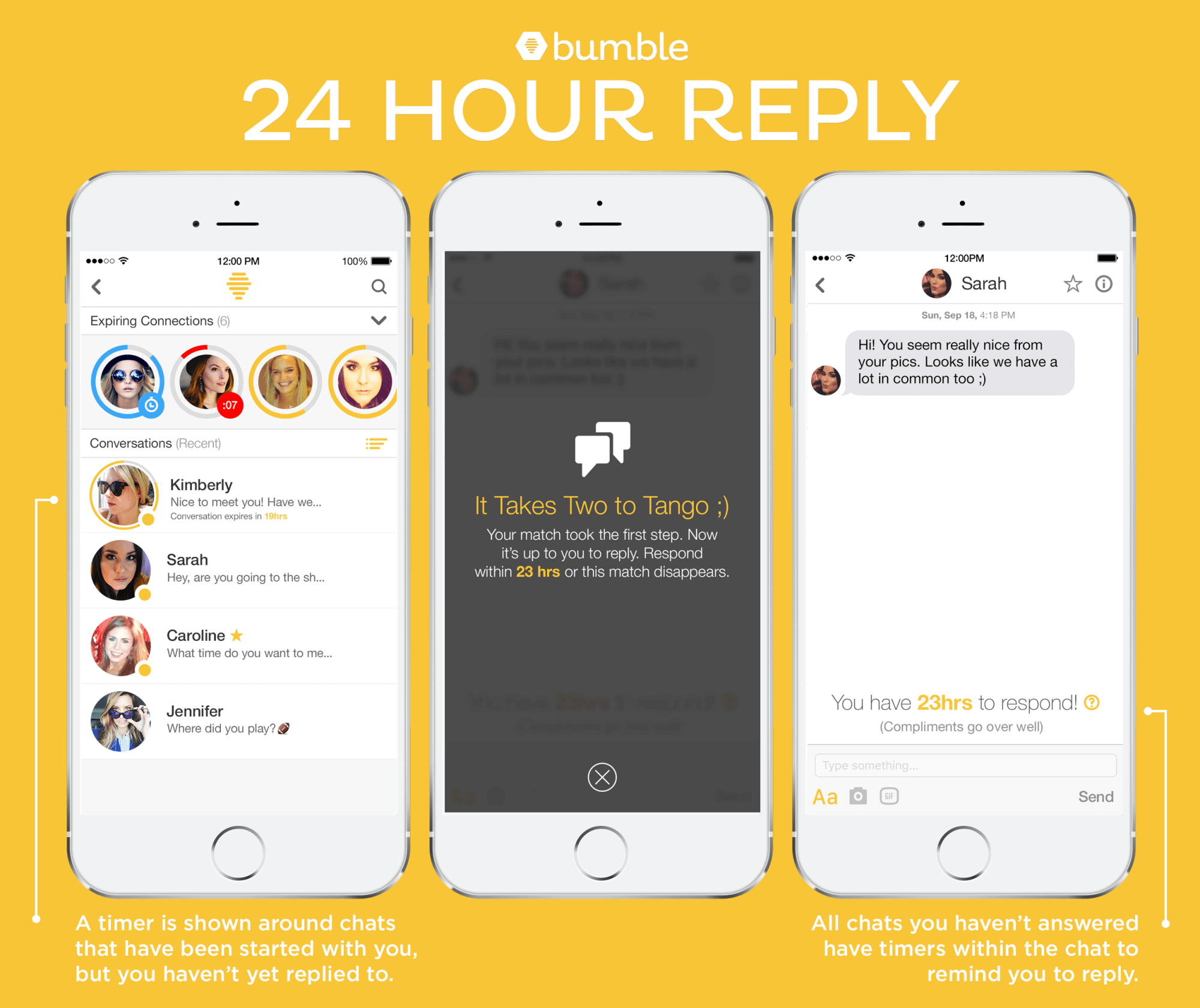 Then, once she has sent a message for the first time, the man has 24 hours to answer it. If the man does not answer the message, then the match will expire and disappear.
When it comes to same-sex matches, it doesn't matter which person starts the conversation and sends the first message, as long as they do it within 24 hours of matching.
If the 24 hours expire, and no one has sent a message, then the match will expire too.
Once the likes expire, they are simply removed from your list.
Why Does Bumble Have a Swipe Limit?
Once upon a time all of the features on dating apps were free.
You had an unlimited number of swipes, you could upload an unlimited number of pics and selfies to your profile, just like on most typical social media platforms.
However, Tinder and Bumble, and most other dating apps nowadays have premium versions that you need to pay for, and it's on those premium versions that the features are more or less unlimited.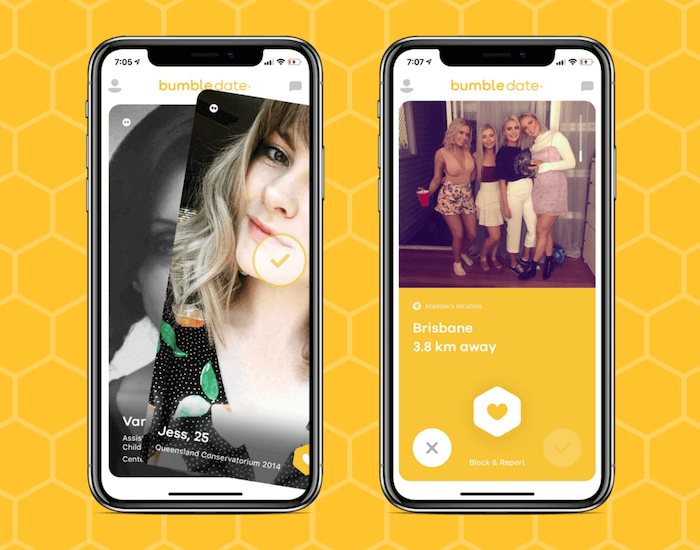 So, one of the reasons why dating apps and dating sites limit the features on their free versions, is obviously, to have people sign up for things like Tinder Gold or Bumble Premium in order to get a high-quality dating experience.
And finding "the one" (like eHarmony or Tinder), or even finding regular hookups (like BeNaughty or Ashley Madison), can be very important to a very large number of people, and therefore a lot of people are going to be willing to pay for the best experience. And to be as sure as possible that they will date successfully.
One of the ways to increase your chances of success is, obviously, to get on the premium versions.
When it comes to Bumble specifically, there's another reason why they prefer to have limitations on their features.
One of the main values of Bumble as an app is that they wish to help people make meaningful connections, rather than have people only use the app for shallow and short-lived connections.
With limited likes, people are encouraged to think a bit more about whether they really vibe with someone or not, making the match way more meaningful from the start.
If you just swipe right endlessly and do not put a lot of thought into who you're liking, it probably means that the connections you're making don't have a lot of meaning to you, and that's simply not in tune with the values that Bumble wishes to spread.
A very important reason why this option has actually been applauded is coming from the female side of the users.
When speaking in terms of heterosexual pairings, it's not an uncommon occurrence that men use dating apps to just swipe right on every single woman that appears, and when it happens that a woman likes them back and sends a message, things get a bit too intense.
There have been situations where they demanded things that the woman wasn't comfortable with, and wouldn't stop after she has said "no", so having some restrictions has a bit of a protective purpose, too.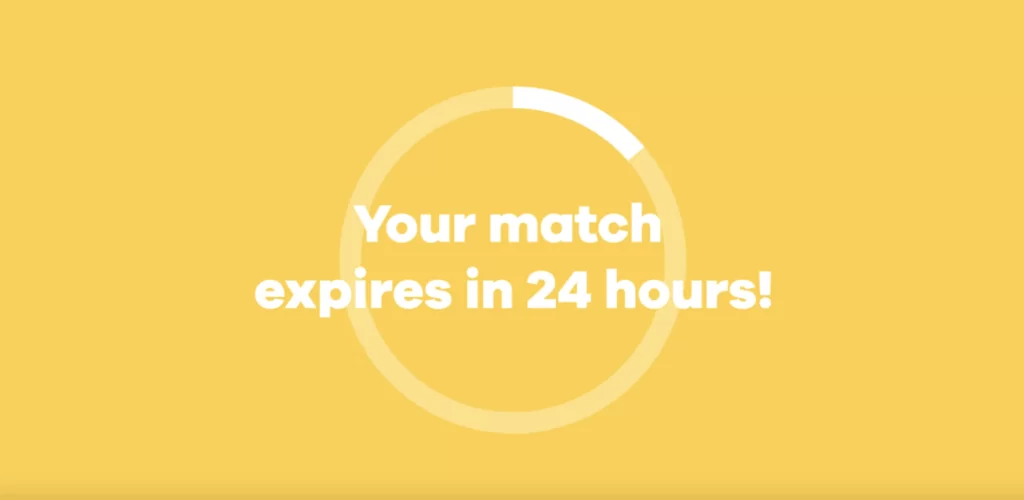 And the reason that some may say is the main one for implementing this kind of a service, is because it creates somewhat of an addicting dynamic.
As humans, we tend to wish for more of something when we don't have full access to it.
This way, you will be in the app way more often, going through people for longer periods because you're actively thinking about whether you should swipe or not.
And, if you don't opt for paying, you will also see way more ads.