Bumble is an online dating app with around 40 million users.
The huge and most important advantage of Bumble is that it puts the power in women's hands. 
Namely, women decide who can approach them, which means that males need to wait to be "swiped right" in order to send messages.
In order to make the app even better for both genders and potential matches, Bumble has introduced Bumble Premium.
Throughout this text, we will analyze:
Is your dating app giving you the best chance for success?
Make sure to take our online dating site/app quiz to find out.
It's a fact that people who follow our dating site suggestions have on average 2 extra dates per month.
Just like other dating apps like OkCupid or Tinder which has introduced Tinder Gold or Tinder Plus, Bumble has introduced its own paid versions.
Some time ago, in 2020, Bumble creators have decided to split the paid version into two tiers.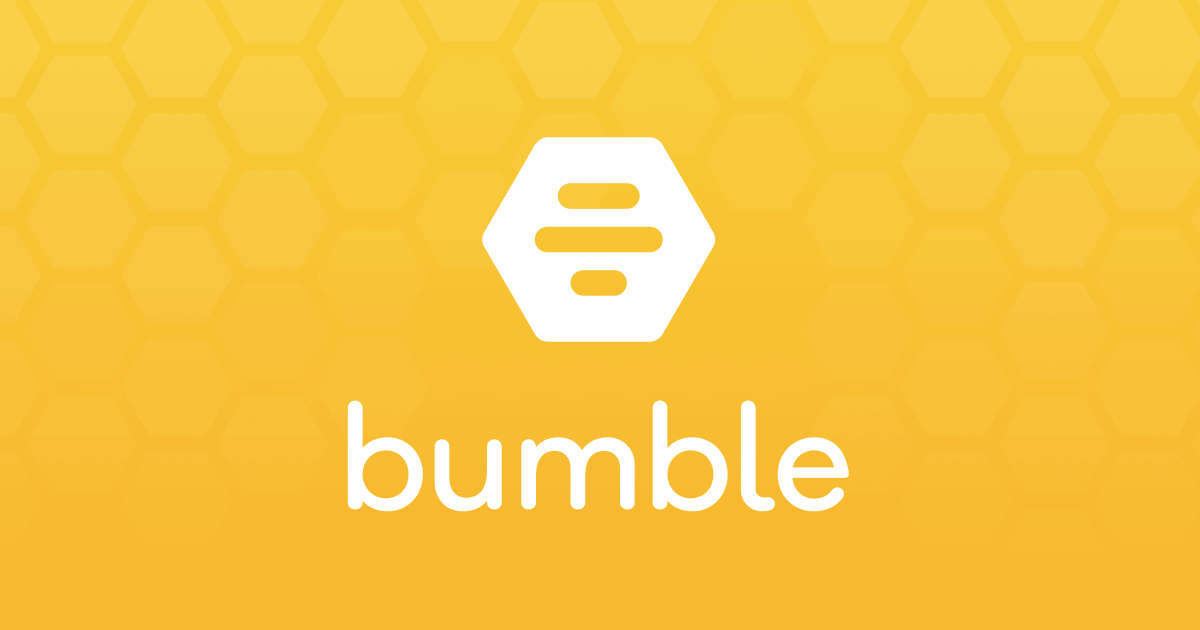 The first, less expensive version, is Bumble Boost, and the second with premium features is Bumble Premium.
When it comes to Bumble Premium, founders decided to keep a few old Boost features and to add some new, premium features.
The most important features of the Bumble Premium are the following:
Beeline
Advanced filters for search
Backtrack
Spotlight
Travel Mode
Incognito Mode
Bumble Boost perks
Bumble Beeline is an original Bumble feature developed by its creators.
Thanks to this feature the matchmaking is a lot easier.
Namely, thanks to Beeline you can see who has liked you, and decide whether you want to swipe them right or left.
Beeline saves you a lot of time, especially if you live in a big city.
If, by any chance, you have tons of males/females who have liked your profile you can combine Beeline with Advanced filters and get only those people that match your preferences.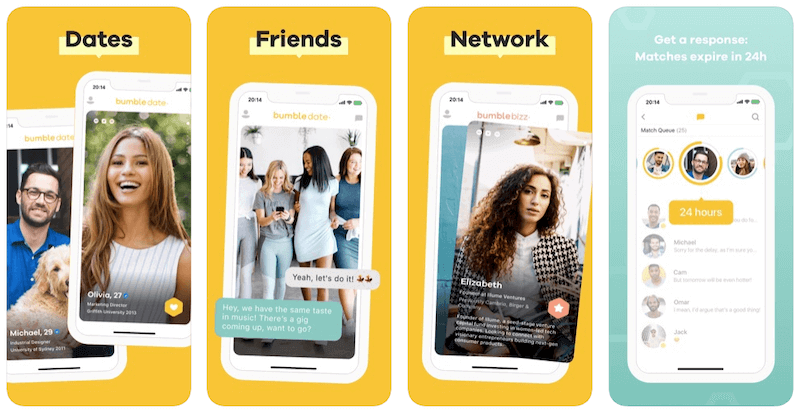 You have to follow the next steps to use your Beeline:
OFL Top Recommendations based on 100,000+ Survey

"Serious Relationships"
"Discreet Hookups"
"Best Course for Men"
"Quick Flings"
"Normal Hookups"
"Our Quiz"
Open Bumble
Enter the grey chat circle/bubble which is in the upper right corner of the screen
You will see the "Match Queue", and from the left of that is your Beeline (denoted by the green circle)
Tap on that green circle
Enjoy the feature!
2. Advanced filters for search
As you know, filters help you to adjust your search and get only those people you want to meet.
The free version allows you to enable only two filters.
On the other hand, the list of available filters on Premium is endless.
You can enable as many filters as you want.
Bumble filters are available for the users of Bumble Bizz and Bumble Bff, as well.
Before we list all the filters that are available, it has to be said that you can only use those filters for which you have answered filter-related questions.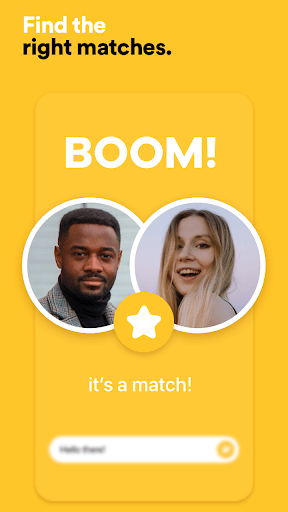 For example, if you have put that you are a non-smoker, only then will you be available to ask for non-smokers from your area.
Bumble date advanced filters are based on the following:
Are you expecting a serious or casual relationship?
Do you prefer those who have, want or do not want children?
Do you prefer those who smoke?
Do you prefer those who drink?
Do you prefer those who have pets?
Do you prefer those who exercise?
What is a favourable political opinion?
What is a favourable religion?
Preferred star sign
Preferred level of education
Prefered height
Bumble Bff advanced filters are based on the following:
What kind of friend are you looking for (roommate, for hanging out..)
Preferred relationship status
Do you prefer those who smoke?
Do you prefer those who drink?
Do you prefer those who have kids?
Do you prefer those who exercise?
Do you prefer those who have pets?
Additional feature: Are they new to an area?
Bumble Bizz advanced features are based on the following:
Preffered education level
Preffered occupation or industry
Preffered past working experience
Do you look for a job, partnership or internship?
In order to enable advanced search and set filters you have to follow the next steps:
Enter "Settings"
Opt for "Set advanced filters"
Tap "Add this filter"
Select filters you want to use
We all wish to turn back time sometimes and backtrack to a situation where we have made a mistake in order to set things right.
In real life that is not possible, but thanks to Bumble Premium, the backtrack option is "alive and kicking" on this app.
Therefore, if you have accidentally swiped left a beautiful girl or a handsome boy, you can backtrack to his/her profile again by shaking your phone.
When the phone recognizes your shaking it will ask you if you want to backtrack to the previous profile and rematch with him/her.
Confirm it, and correct your mistake.
On the other hand, if you have swiped right or used superswipes/ super likes backtracking is not available.
Therefore, be extremely cautious when you super swipe or right swipe someone.
As we said before, Bumble has around 40 million users.
There might be a lot of people, who are Bumble users, in your area.
Therefore, sometimes it can be hard to become visible to other users and make a new match.
In order to help you overcome these problems, Bumble has introduced a spotlight feature.
Namely, Spotlight enables you to become the most popular Bumble profile in your area for 30 minutes.
It means that your profile will be the first one to appear in the sweeping decks of the other users from your area.
Thanks to this option you can get a lot of new likes and potential hookups.
We believe that the right time for enabling Spotlight is from 8 p.m. to 10 p.m. because people come back from work, and they have more time for chatting.
Moreover, your chances increase if you choose Sunday for messaging your Bumble "picks".
When you see a white star on the yellow background on your profile, it means that Spotlight is functioning.
Do not worry, others cannot see that this feature is enabled.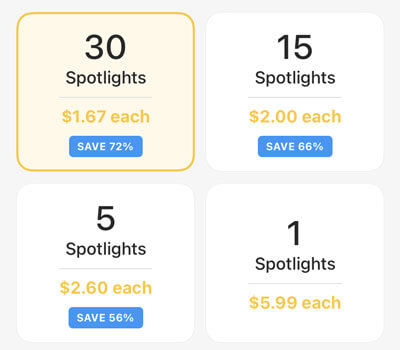 Bumble Spotlight can be purchased within the package of Bumble Boost or Bumble Premium.
In addition, even the users of the free version can buy Spotlight for 30 minutes at a price of $3.98 or two Bumble coins.
Over the recent years, Tinder has been the only app that has had Travel Mode, or Passport option, as they call it there.
However, in 2020, Bumble enabled its Android and iOS users to change their location on the Bumble app.
Thanks to Travel Mode, you can change your location and choose whatever place you want.
Moreover, even if you are not physically there, you can choose a preferred location.
When you enable Travel Mode and choose the location you want, the adjustments will last for 7 days.
This option is available for Bumble Bizz and Bumble Bff, as well.
The Travel Mode is one of the Bumble paid features available solely as a part of the whole premium package.
However, you can install some third-party apps that can "confuse" the Bumble algorithm by exploiting a GPS location and get this option for free.
We recommend this feature to businesswomen and businessmen who travel a lot.
You will be satisfied no matter whether you are looking for some casual relationships (like BeNaughty or Ashley Madison), business associates, new friends, or soul mates (like eHarmony or Tinder).
These steps will help you activate the Travel Mode:
Open the app
Tap the grey gear located in the upper-left corner
Open the "Location" option
Choose "Travel to"
Pick the city of your own choice
Many popular dating apps are looking for solutions that will strengthen privacy on their networks.
Moreover, people are sometimes not comfortable being seen on various dating apps.
Therefore, Bumble has created a fine way of resolving these issues- Incognito mode.
However, only those who have paid and who will pay for a Bumble subscription can use this exclusive mode.
By using this mode, you decide who can see you in their sweeping desks.
Those whom you swept right can see you, while your profile will not appear in the sweeping desks of those whom you have swept left.
No other app has an Incognito Mode like this.
Of course, you can try to avoid seeing some people that you do not want to see on the dating app like this by adjusting a GPS location or using filters.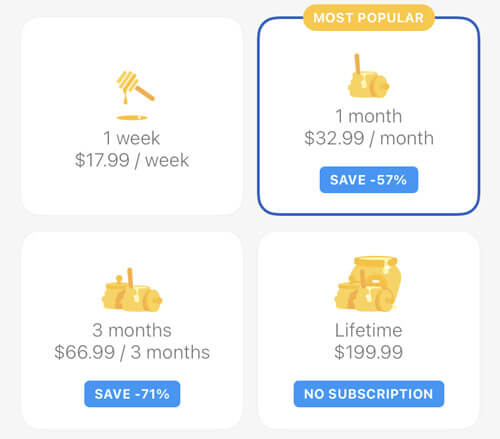 However, this mode is obviously the best protection from situations like that.
In order to turn on the Incognito Mode follow these steps:
Open the app
Go to Settings
Enable Incognito Mode
Bumble Premium offers the features of Bumble Boost, as well.
Some of the features are Bumble Rematch, Bumble Extend or Unlimited Swipes.
When it comes to the Rematch feature, it allows you or your match to reactivate the expired matches or Expired connections sooner than later.
Thanks to this feature you can make your first move, even if some time has passed since your matching.
Bumble extend gives you another 24 hours to message your match before its profile disappears.
So, thanks to this extension, you have 48 hours to contact someone you have liked.
Users of the free app can use this feature once a day, while those who pay Bumble Premium subscription or Bumble Boost subscription can use Bumble extend as much as they want.
Unlimited Swipes gives you an opportunity to swipe each day as many times as you want.
And if you ask "do you have to get Bumble Premium or Bumble Boost to have this", yes, you need to do so.
Let us be clear about one thing, Bumble prices are not moderate.
We believe that it is a lot of money for a dating site and app, but it is up to people to choose.
In order to enjoy Bumble Premium, you have to pay:
$12.99 if you opt for a weekly arrangement
$22.99 if you opt for a monthly arrangement
$46.99 if you choose to use Bumble Premium for 3 months
$139.99 is the price for a lifetime subscription
Bumble Premium vs Bumble Boost
Like we said above, Bumble Premium has a few new and exclusive features and all the features of Bumble Boost.
When it comes to the things that are available only for Bumble Premium users, those are: Incognito Mode, Travel Mode, Beeline and unlimited filters use.
On the other hand, Boost has all the other features that we have described and reviewed above.
A huge advantage of Boost is its price. Bumble Boost cost 50% less on the weekly and monthly levels.
However, that is because it does not have crucial features like Beeline and Incognito Mode.
Moreover, subscribers with the free version and people who pay for Bumble Boost have the same number of filters available- two.
So, we think that Premium has the aforementioned features that definitely leave Boost in the shade.
Is It Worth Upgrading to Bumble Premium?
The simplest answer would be-it is up to you to decide.
Really, there are factors that contribute to the necessity of Premium.
First of all, if you live in a huge city, Beeline on Bumble can help you pick only the right persons.
Moreover, it will save you a lot of time.
Secondly, if you travel a lot, Travel Mode will be invaluable for you.
Finally, Bumble Premium enables you to use the Incognito Mode that will help you have some privacy on this network.
To conclude, we would say that Bumble Premium is worth the money you pay.
A few distinctive features like Beeline and Incognito Mode make a difference, save you a lot of time and increase your chances to meet someone.
However, we advise you to try the free version of the app first and then decide if you want to upgrade your Bumble to Boost or Premium version.