Hi reader, and welcome to a discussion about Bumble hookups.
After reading this, you will know everything there is to know about having Bumble hookups, is it possible, and should you even come to Bumble to look for them?
Here's what we'll go through:
Now let's jump right in and see what you should know before logging into Bumble in search of a hookup.
Is your dating app giving you the best chance for success?
Make sure to take our online dating site/app quiz to find out.
It's a fact that people who follow our dating site suggestions have on average 2 extra dates per month.
Can You Hookup On Bumble?
Bumble is a feminist-branded dating app that we all know by its claim that this app is meant for making meaningful relationships (like eHarmony or Tinder).
Therefore, it would never market itself as a hookup app (like BeNaughty or Ashley Madison).
However, you have probably asked yourself is this really true or is it like that only in theory. After all, no matter what dating app you're using – Bumble, Tinder, Hinge – the first association we all have when it comes to online dating are hookups.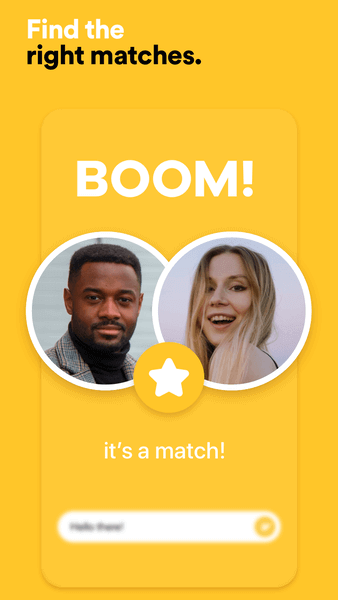 A lot of people find Bumble to be an interesting app. They like the way it works and its different features.
But, if they are looking to meet people more casually, they often are not sure whether Bumble is the way to go, because of the reputation it has.
The answer is that while on the outside it seems like Bumble is only for serious dating, you can absolutely find one-night stands through it.
Maybe the main benefit of Bumble is that it's appropriate for serious relationships as well as casual dating.
The main thing that you need to do if you decide to use this popular dating app as a way to find hookups, is, to be honest about it.
When you assemble your Bumble profile, consider stating that in your bio, for example, or just make sure that the person knows before you go on a first date.
You should also have in mind that a one-night stand can happen spontaneously. You go on a date with your match, you have a great time, and you just don't do it again, because that's what felt right with that particular person.
Again, if you're looking for just hookups, make sure that you're clear about it because not doing it would be just wrong.
If you're wondering about numbers and whether there will be many people looking for the same thing you are, we're here to tell you that a Bumble survey has found that 4% of Bumble users are there to find hookups, while 85% is looking for commitment.
OFL Top Recommendations based on 100,000+ Survey

"Serious Relationships"
"Discreet Hookups"
"Best Course for Men"
"Quick Flings"
"Normal Hookups"
"Our Quiz"
This might seem discouraging and it might push you to just go with Tinder, but keep in mind that this number regards people who are looking only for hookups.
The truth is, there are probably way more people who are looking for hookups as well as a committed relationship.
So, if you're someone who likes the way Bumble works and you prefer it to an app just for hookups, you should definitely get onto it.
How To Hook Up On Bumble?
Now that we've established that even though we don't consider Bumble a hookup app, it can be done, let's see how to hook up on Bumble successfully.
Here are some of the best tips that will help you with hooking up on Bumble and answer the questions about how to get hookups on Bumble.
1. Let Your Pics Speak For You
Even though we know that you can't put up any particularly sexy photos as a profile picture on Bumble, you can still use the power photos have in order to communicate that you're looking for a one-night stand and some sexting.
What you need to do is pick your best photos, and also find some photos that give off sexual energy.
Use pics where you're having fun, maybe even a photo where you are on a night out with friends.
As usual, photos with pets are always welcome.
Basically, show yourself having fun, since hookups tend to be a "just for fun" kind of a thing.
It's usually advised that people skip on selfies when making an online dating profile, but if you have some selfies that you feel especially proud of, this might be time to throw in one or two.
Selfies show you as a casual person, and it might be a sign that you like your dating to be casual as well.
As we already said, it would be great to use your bio to communicate that you're looking for casual things, as people will know right away whether they should give up and swipe left, or swipe right and get right on to it.
But this shouldn't by any means be the only thing that you have in your bio.
Besides communicating your intentions, you should use your bio to attract your potential matches.
Make sure that your bio is light-hearted and easy-going, and preferably with a dash of humor.
This one is especially important for guys.
Men tend to have very lackluster bios, which is to be expected since they are more likely to choose their matches according to photos. They assume that girls do that too.
But they don't.
For girls, bios tend to be what makes it or breaks it. A guy can be the dreamiest one in her feed, but if there's nothing more to him, it's not very likely that she'll swipe right, she might just take a screenshot and share it with her friends, and it will end on that.
You have to try a bit more to get her to send a message for the first time.
Remember, you can't just jump directly into a hookup, there has to be a conversation that leads into it.
A good bio is exactly the thing that will be the most useful for striking up a good convo, it's what does the matchmaking in this app.
And just to remind you, if you're a guy, you can't be the one who makes the first move on Bumble.
On Bumble, when a girl and a guy match, only the girl can send the first message.
Your job as a guy will be to give her a reason to do so, so go and make your bio amazing.
Another question that may arise here is how to write a bio that will directly say that you're looking for hookups, but not be too much.
The best solution here is a tale old as time – be funny.
As you might have seen a million times up until now, the best policy with bios is to have a sense of humor.
Think of a line that's partially a joke, kind of flirty, and just a tiny bit naughty, and you will have your winning combination.
If you don't want to say explicitly say that a hookup is what you're after, go with phrases like"looking for fun", "looking for something casual", or "not looking for anything serious". Something along the lines of "here for a good time, not for a long time", that's the vibe you want to go with.
This way, people who are in it for the long run will know to skip you right away.
As we said when we were talking about your choice of profile pics, you should give off fun energy.
Also, feel free to add some emojis to the mix, as they also give off that you're on Bumble to have some fun.
Put in a lips/kiss emoji once or twice, maybe also some cocktail emojis. These will show that you're up for some fun involving drunks and, well, kisses.
Just have fun and be yourself.
That advice has become a cliche for a very good reason. It's absolutely true and always provides you with the results that you have hoped for.
3. Spicing Up The Conversation
Okay, so you matched with like-minded people, and you're having a lot of fun and many interesting conversations.
You feel like it's time to make the conversation a bit more sexual and you want to slowly reel into the sexting, but you're not sure how.
And obviously, you don't want to be too flashy or get into it too aggressively.
The thing is, if you've chosen Bumble to be just hookup app for you, you'll probably want to be straightforward.
The person you matched with is looking for the same thing as you, and what might happen if you have the conversation be basic for too long, they might get bored.
They might even start ignoring you or un-match you.
Again, we come to the same point – you should have a sense of humor.
While you're talking and flirting, try adding some sexual hints through your jokes.
This is something that people easily get on board with, and it's highly likely that the other person will correspond in a similar matter. And then you will again, and so on.
That way it won't feel awkward, and it will give just enough hints so the person doesn't get bored or start thinking that you forgot what both of you came here for.
Another great thing to implement is teasing. This also combines amazingly with humor.
Once you've set the base with your flirty jokes, teasing the person about numerous different things will have amazing results.
Some straightforward tips about making the conversation naughty are:
asking "would you rather" questions
talking about fantasies
say something along the lines of "the X thing you do/say is a big turn on for me"
when the conversation does get sexual, say "it's such a shame that you're not here now"
Saying things like that will lead you to make a deal about actually being in the same place at the same time.
And finally, when you've had enough of talking and endless suggestive conversations, the only thing you have left is to ask the person out.
Next time you're chatting, just shoot your shot and ask when will you be seeing each other.
If they've been talking for you for quite some time and have shown that they're interested in your spicy conversations, they will probably answer with a time and place in mind.
One thing to have in mind here is even though you're here just to hook up, you should still avoid going directly to your match's home.
Start the night off with a date, you could go for a couple of drinks to break the ice and make sure that the person you're with is trustworthy.
Once the pandemic allows you to do so, consider going to a gig or a party. In situations like that, you can't really talk much, and the only thing you'll have left is to communicate with your bodies and movements.
This will make it way easier to end the night the way you both want to.
If you've already talked with them about something like Netflix and Chill, and you're 100% sure that they will be comfortable with something like that, then, and only then, can you invite them directly over and be sure that it will work out in your favor.
You just need to make sure that you don't let the conversation be too long before you ask them out.
They might assume that you're not interested in them anymore, which will make their interest go down, ruining the whole thing.
Is Bumble Good For Hookups
After asking is Bumble just for hooking up despite their marketing, or is Bumble for serious relationships through and through, and talking about how you can do it, we should conclude if using Bumble for hookups is a good idea.
The answer is that it can be good if you're the type of person for it.
Hooking up on Bumble is not as straightforward as it can be on other apps, so if you're someone who isn't looking for anything serious, but you find Tinder a bit too intense, then Bumble would be a great choice for you.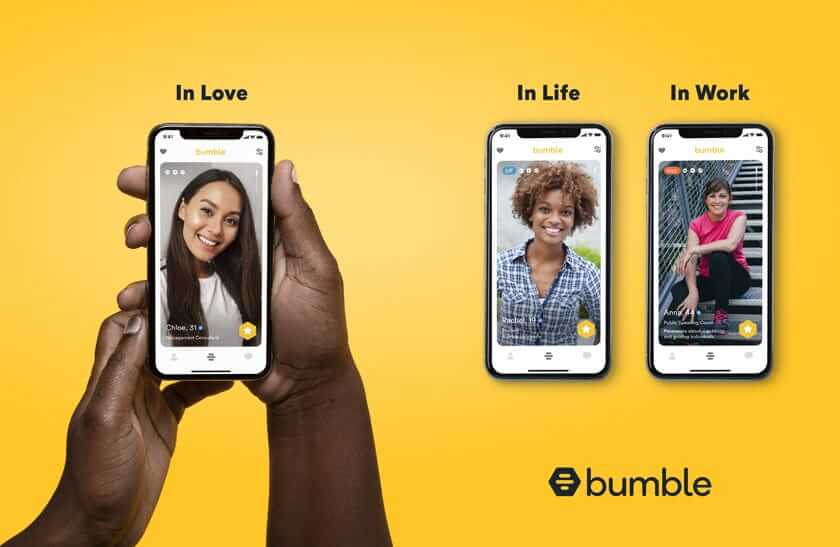 Bumble is a great app and is one of the safer ones, so that's a big plus here.
Also, this might be an indicator of the type of people who frequent this app.
While not everyone might be looking for something serious on Bumble right now, most of them are likely to be serious and mature people themselves.
This can be a guarantee that you will meet fewer people that are childish and not very trustworthy.
Be free to explore your options and have fun, and something will surely come up!