These days when you have a dozen of different dating apps accessible with just one click, it can be pretty hard to make the decision and choose the one that will provide you with the best dating experience.
Ever since Bumble has appeared on the market, it seems to be one of the leading online dating platforms, but it still has plenty of people questioning whether they should join it or not.
If you are one of these people, then you would definitely value some important information about Bumble hookups (like BeNaughty or Ashley Madison) and relationships (like eHarmony or Tinder) that will help you make the decision.
For that reason, we have decided to help you find out:
Is your dating app giving you the best chance for success?
Make sure to take our online dating site/app quiz to find out.
It's a fact that people who follow our dating site suggestions have on average 2 extra dates per month.
How Are Peoples Bumble Experiences?
When you are deciding which dating service will be the one you will create your user profile on, I believe you first look to see other people's reviews and experiences with it.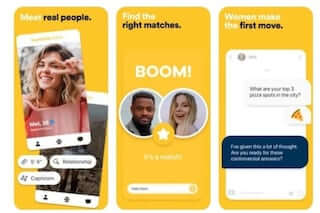 The same goes for everyone who is deliberating to join Bumble, which is among the top 3 most popular dating apps at the moment.
Even though most people have heard of Tinder and Hinge, and they have a general idea of the audience and the way these online dating platforms work, it seems like Bumble is a bit of mystery for them.
For that reason, we have decided to gather experiences of different people across the whole world and help you find out a bit more about Bumble from the eye of an active dater.
I am a divorced guy who was just looking for a casual hookup. I figured out Tinder is not a really good choice for me because most of the girls on it were way too young, and I didn't want to miss with anyone who is underage. Bumble is a lot better, at least for me, because Bumble users are way older. There are no bots, and I landed myself a nice first date with a pretty hot milf just ten days after joining the platform.
Dating sites were never something I felt attracted to, but since all of my friends were praising Bumble, I decided to give it a try. I liked the fact that I would be the one who sent the first message because it meant I didn't need to deal with boring-ass men. Even though most guys were just looking for someone to bang, I managed to meet one great guy who I am seeing at the moment!
I started using dating apps during the lockdown because, uh, there was no other way to get laid? Casual sex and hookups are my things at the moment, and I was able to find dozen of great women on here, and I am glad that I enjoyed some time with women who were not afraid to make the first move.
Yeah, I am pretty awkward whenever I meet people, especially guys, so I thought this might be the chance for me. You didn't need to come up with any special opening lines because if someone swiped on you, then they really liked you, so I felt very comfortable using it. I still didn't find the one, but I went on a few great dates and met some men that were really pleasant company.
LGBT people are not welcome on many dating apps, so when I heard Bumble has a great algorithm that would benefit us, too, I decided to give it a try. I live in New York City, so there were plenty of LGBT people to match with, and I believe that I would never meet my current girlfriend if there wasn't Bumble!
As you can see, there are plenty of satisfied Bumble users, all of them looking for different things or even belonging to different communities in the society.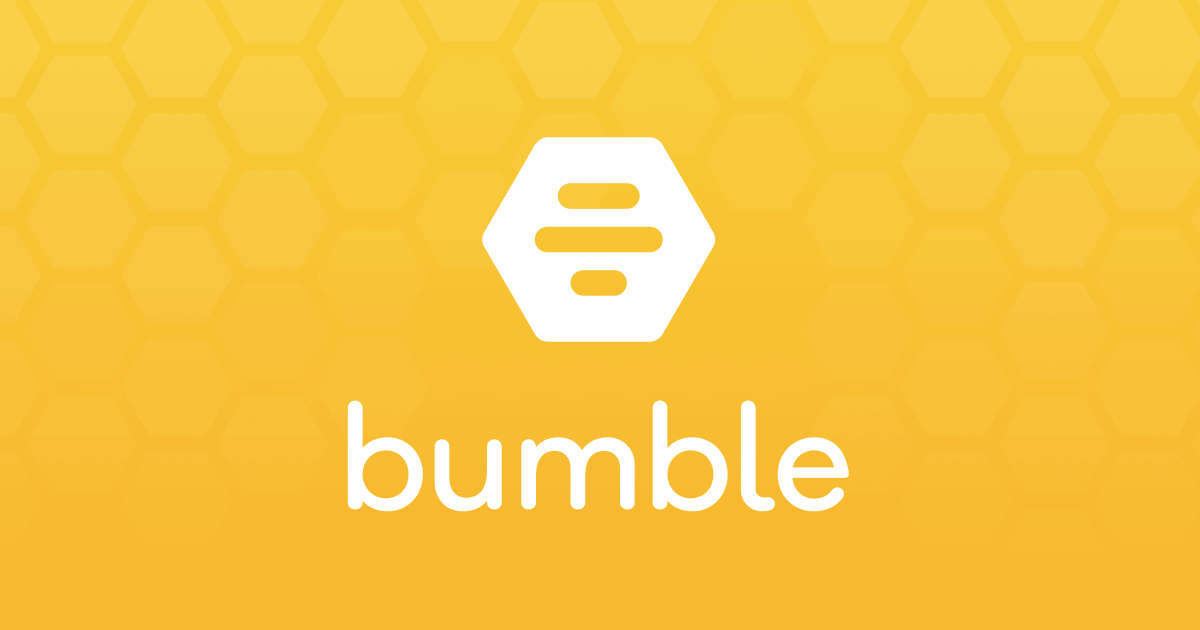 Most people had joined this platform when the pandemic started because they didn't see another way to meet a new partner, and I believe that if it weren't for the pandemic, this dating app wouldn't ever become that popular in the first place.
Bumble really managed to gather a great number of loyal users during this time, and judging by the experiences they keep sharing with other people, this number will definitely only grow in the future.
OFL Top Recommendations based on 100,000+ Survey

"Serious Relationships"
"Discreet Hookups"
"Best Course for Men"
"Quick Flings"
"Normal Hookups"
"Our Quiz"
Is Bumble Really Different?
People usually think that all dating platforms are the same and don't see the difference in choosing between Tinder, Hinge, Bumble, or Badoo.
All of these apps look the same to them, and they believe that you will get the same results and feature no matter which one you choose.
However, this is certainly not the case, and all of these dating apps have a different target audience, and the features they offer are very different.
Many people thought Bumble was just a bland copy of Tinder before they joined, but after some time, they were able to realize why so many people are staying loyal to it.
Unlike Tinder which welcomes just about anyone and it doesn't even have an age restriction, Bumble doesn't accept people who are underage, and it does its best in order to keep its users protected from bots and fake profiles.
One quick disclaimer, if you are underage and you try to set up an account for yourself, don't do it because Bumble will find that ut when going through the verification process, and you may get restricted from the platform for good.
When using Bumble for the first time, it may look a bit complicated, but in general, its swipe right and left feature is similar to that you can find on Tinder.
However, the way communication with your potential matches starts is something you have never seen across other social media or dating apps.
Women are always the ones who send the first message – this is done in order to encourage women to gather some courage and reach out to that guy they like, but also in order to keep them safe on the platform and allow them to get into conversations only with people, they find to be interesting.
As you have probably experienced by yourself in real life, no matter what your sex is, women tend to be targeted on dating apps quite often, and this way, they have some kind of control over the people they are getting in touch with.
When we are talking about other things Bumble has to offer, and other dating apps don't, I would always mention its Bumble Bff and Bumble Bizz features.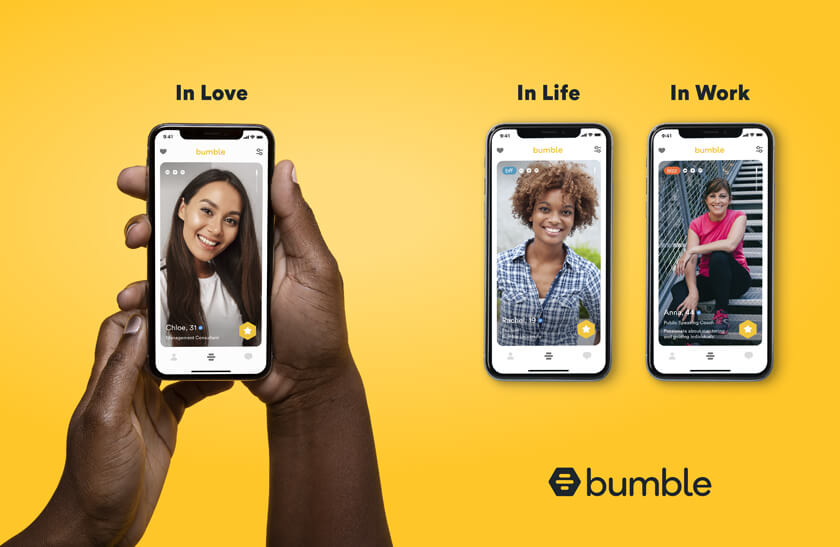 This amazing app has realized that they have plenty of loyal users, so they have thought that they can come up with something else that will benefit all of them.
The co-founder, Whitney Wolfe, came up with the idea of creating other spaces on the platform where you will be able to easily meet your best friend or a business partner.
These features on Bumble also turned out to be a complete hit because now people were spending even more time on the platform, and they have started using it for several different purposes.
This is something none of the other dating apps have managed to do, and I believe Bumble is the complete champion when it comes to this.
In the past, people had their time limit on this app, but nowadays, they use it for so many different things, and there is no way you will be able to make them leave the platform before they have answered all the messages or connected with everyone they find interesting.
There is also the option of purchasing Bumble Boost, which will allow you to stand out on the platform and land a large number of amazing matches without batting an eye on it.
It is a very cheap asset that you can use just for a day or two, but that can have an immense impact on your dating life and connect you with your soulmate almost instantly.
Last but not least, the best feature Bumble has incorporated the possibility of engaging in a video call or video chat!
Even though most dating platforms are still stuck with simple text messages, and they don't seem to be overcoming it anytime soon, Bumble has added its biggest feature right now, and I believe even more people will be joining the platform once they become aware of it.
As you can see, Bumble is very much different from most other dating apps that have been popular at the moment, and although it looks quite simple and boring, it has plenty of features that will make you richer not only in dating experiences but also in life experiences.
The truth is that the best platforms are always going under the radar, and they don't have as many users as those who are focused on superficial things, but I believe you will still be able to set yourself up for success on Hinge.
What Is The Bumble Success Rate?
Even though Hinge is known as the dating app that has a success rate of over 90%, Bumble is also quite solid, and it has been able to provide its loyal users with numerous great matches.
The Bumble statistic shows us that over 25% of their users were able to schedule a first real life date just within a week of creating a profile, which is a pretty good number.
In general, most dating apps promise you that you will find several matches within the first month, but getting matches within just a week of joining is something you don't come across frequently.
Since the matches are usually based on your location and age range, you will need some time before you come across people who have the exact same interests and are seeking the same type of arrangement, but I believe you will be able to handle that quite soon.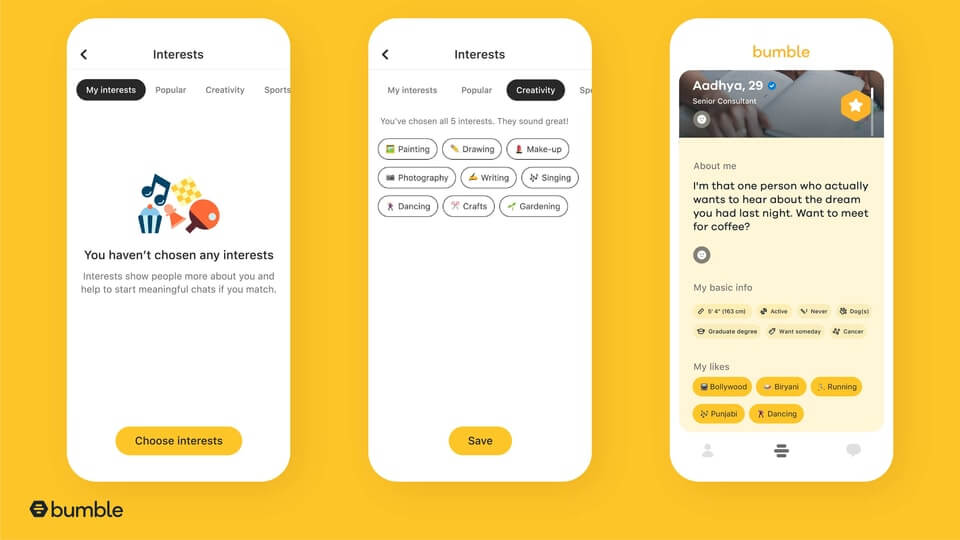 More than 15% of first dates have turned out to be very successful, and these people continued being in some sort of a relationship, so you can see that millions of people have definitely found what they were looking for.
How much success you will have on the platform usually depends on your location, too, because people living in smaller cities tend to struggle with finding a partner.
However, don't worry about it in advance because the success rate should be the same for all regions, and I believe you will be able to make things work even if there are not too many people from your surroundings using it.
As you have seen, people from many different cities and countries in the world have been able to meet several great people through Bumble, and so will you too.
If you manage to upload a lot of profile pictures, a selfie here and there, and add some interesting bio and information about yourself, there is no way you will be left with an empty inbox.
On Bumble, you can be sure that there is always a match for you, and even though it may take time sometimes, it is definitely worth it.
Frequently Asked Questions