Dear readers, we have decided to help you yet again with the Bumble dating app and the whole dating performance on it.
This article will try to help all guys find their way to seduce a woman on this online dating app and help them establish a great conversation with them.
In this article, we will cover things like:
Is your dating app giving you the best chance for success?
Make sure to take our online dating site/app quiz to find out.
It's a fact that people who follow our dating site suggestions have on average 2 extra dates per month.
What Are The Best Bumble Conversation Tips For Guys?
When you are a guy who has joined a dating app like Tinder, Bumble, or Hinge for the first time, you will definitely feel a bit uncomfortable because the dating culture on these dating sites differs a lot from that which you experience in real life.
Even though it is easy to decide whether you will swipe right or swipe left on someone, how you will start a conversation and respond to the first message is something a lot more complicated.
Finding the right conversation starters can really be a hard task, especially if you want to make an amazing first impression and sweep this girl off her feet.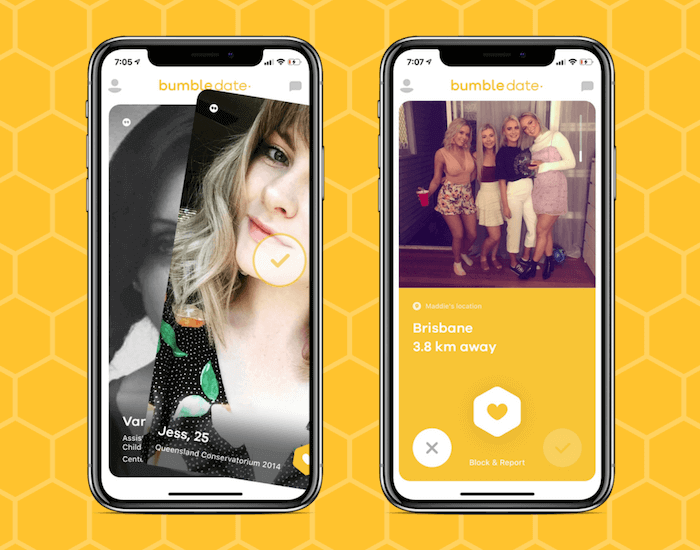 Unfortunately, most men struggle with expressing and finding the right way to approach a woman, which shouldn't really surprise, especially in the days of pandemic and lockdown when people have basically forgotten how to communicate the right way.
Whether you have a Bumble profile or Tinder profile, you will need to master the art of conversation and pickup lines if you want to impress women on these platforms and make them go crazy for you.
However, the tips and tricks you should be using on these dating sites depend on the type of relationship and arrangement you are looking for – if you are seeking a long-term relationship (like eHarmony or Tinder), you definitely won't approach women the same way as you would those who are just hookup material for you (like BeNaughty or Ashley Madison).
For that reason, think twice before you start following some of these pieces of advice on your online dating profile.
1. Have an interesting profile picture
Even though this may seem like a silly thing because Bumble is not like all other social media, an attractive and interesting profile pic can really take you a long way and help you become a lot more popular on the app.
Girls who are looking for a potential partner will always inspect the photos first because they believe they can see a lot from a person's face and attitude.
When using Bumble, it is very important to upload your best photo where there is both a headshot and body shot because that will leave the best impression on women, and since it will be the first photo they see of you, they will definitely make their decision based off of it.
This may sound like a piece of silly dating advice, but trust me, good profile photos will do much more work than hundreds of witty conversation openers and Bumble jokes.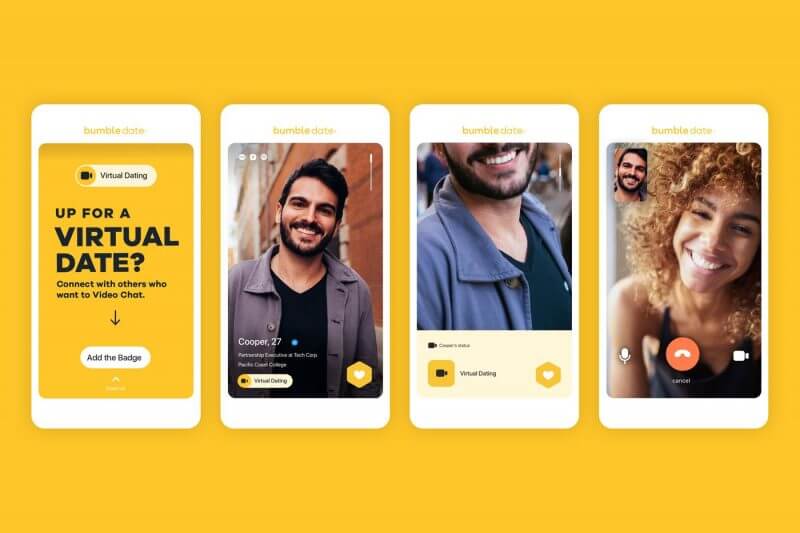 Also, avoid uploading a group photo, especially if you have friends who may be perceived as hotter than you because you never know what may happen.
There were plenty of situations where women used their right swipes just to find out the name of the other guy in the picture, which can really create an unpleasant situation for both of you.
OFL Top Recommendations based on 100,000+ Survey

"Serious Relationships"
"Discreet Hookups"
"Best Course for Men"
"Quick Flings"
"Normal Hookups"
"Our Quiz"
The average guys pics usually don't look that good, so I would recommend you to organize a specific Bumble photo shoot with your friend and choose the best Bumble pictures that you will choose to be your Bumble profile pictures.
This is one of the Bumble dating tips you really need to use because if you don't have good Bumble profile pics, all of your efforts will be worthless.
Make sure they always fit the required Bumble photo size and that you have good Bumble pictures which will look interesting to women on it.
2. Pay attention to your sense of humor
One of the pro tips I believe every single guy needs to hear is in no way connected to your dating photo, but more to the way you approach women on the platform and the type of jokes you are trying to use.
Even though most people stick with cliche opening lines they can find on other dating sites and apps, there are also plenty of men who avoid this Bumble advice and come up with their own jokes.
However, unlike Bumble photos, dropping a joke in your own unique sense of humor can really make you regret you have ever joined the platform or sent that message.
Most men are known for witty jokes that are not very well perceived among women, especially if they are discriminative or misogynistic in a way.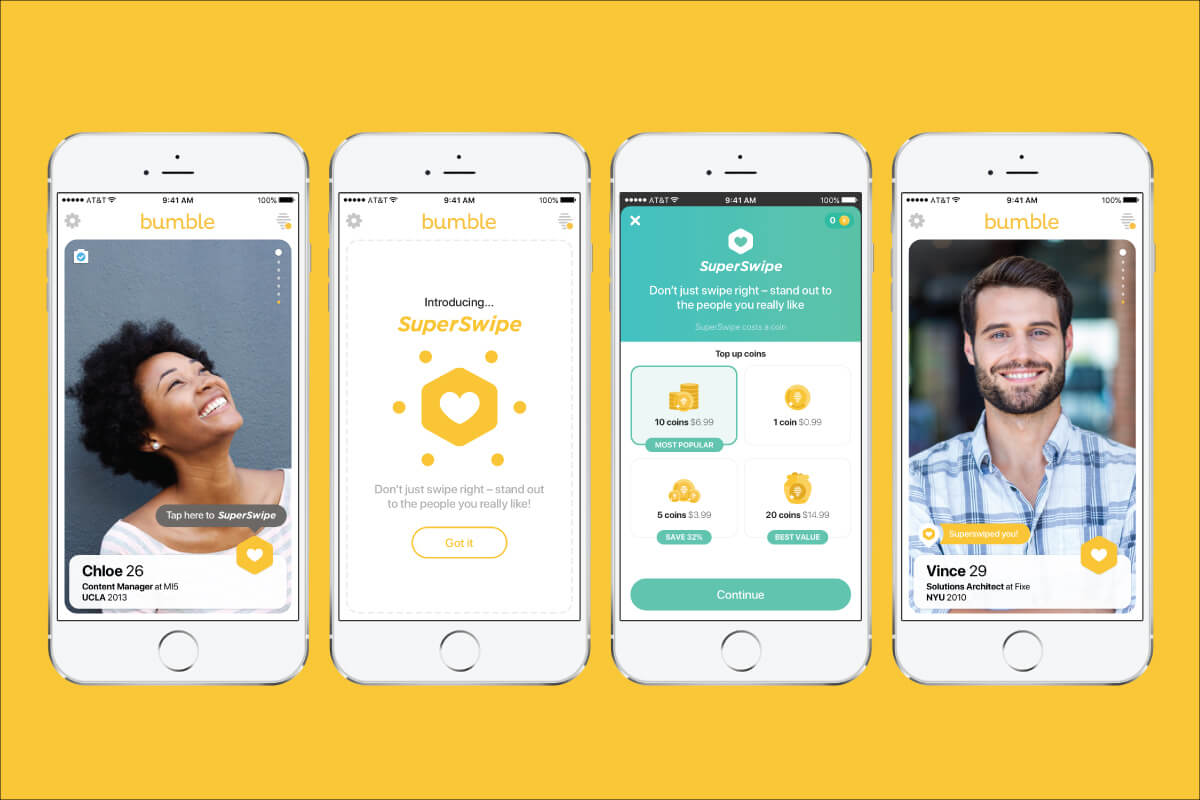 In case you drop one of these jokes at the beginning of your conversation, you will probably undermine your whole experience and lose this woman for good.
Jokes that can be perceived in a bad way should always be avoided, even if you have already gone out on a first date and you know each other a bit better.
3. Don't push it too hard
Since women are the ones who need to make the first step and send the first message on Bumble, they already feel pressured enough.
For that reason, make sure you don't start off on bad terms or attach them for a bad opening line or conversation starter.
Rather than that, politely reply to their message, start talking about everyday things like your favorite Netflix TV show, Spotify music, or the things you like to do in your free time.
There is a Bumble character limit, so you should always stick to it, especially in the beginning, and make sure you don't seem like the one who is pushing the conversation way too far away or insisting on some things on the other side is not interested in.
Also, you should mention potential date ideas from the beginning because it can scare her off or lead to her reconsidering why she swiped right on you in the first place.
The key to how to be successful on Bumble is in knowing how to keep the conversation flowing and making the other person feel entertained and interested in you.
There are no Bumble date tips and no Bumble profile doctor that can help you if you don't master this kind of art, so trust me, make sure you are able to keep a good conversation going, full of nice jokes, emojis, memes, and laugh.
That is not only the key to becoming successful on Bumble but also to being able to find an adequate partner for yourself, whether that be on Bumble, some other dating app, or in real life.
What Should You Avoid Doing On Bumble?
There are some things you should avoid on Bumble, and those are bad and offensive jokes and leaving your dating profile blank.
Those men who have no picture of Bumble profiles will rarely show up on other people's homepages.
One of the most important tips for Bumble is to make sure you have a high-quality profile and that you appear as an interesting and attractive person everyone would like to be hanging out with.
However, how to set up Bumble is something we have already covered hundreds of times, so if you still have some questions that weren't answered in this article, you can always go back to our old ones and see how to set up Bumble for men.
How to make a good Bumble profile for guys is really something most of you tend to struggle with, but once you are able to do it and you create a great profile, you will see that everything will be going easy and the whole process will be very enjoyable.
How does Bumble Works For Guys?
How Bumble works for guys and what does Bumble look like for guys is something a lot of you tend to ask, but in general, it works the same way as it does for women.
You will have access to absolutely the same filters and features, your homepage and algorithm will work the same way, and you will have to spend a lot of time on the app before you come across your perfect match.
The only difference is that women are the ones who are allowed to make the first move and the only ones who can send the first message to another person, even if they have already matched with each other.
The rules are absolutely the same for all users, and no one will have access to more options than the other, which is probably the reason why everyone seems to have great success on this app.
In general, everyone is treated the same way on Bumble, and even if you get a premium membership, you will never be able to outreach the other person.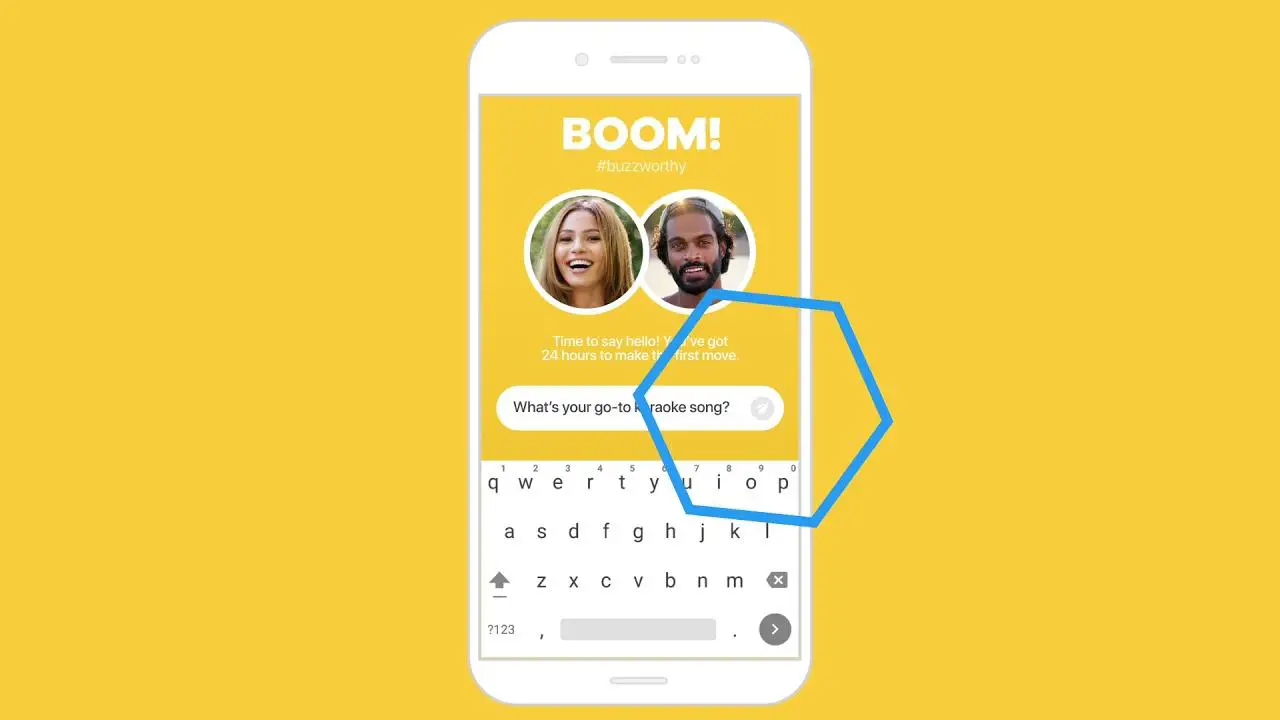 I would only wish for good luck for all guys who are trying to find their true match on the Bumble dating app, and I would sincerely advise you to follow all of our Bumble tips because that is the fastest and easiest way you can gain success on the app.