If you happen to be an avid online dating app user, then you've probably found yourself in the situation where you've been swiping for some time, and then suddenly, the algorithm didn't have anyone to show you anymore.
Maybe you've had the Bumble app for only a few days and this was a first for you, and it has left you confused, have the chances of you getting a real life first date gotten so low? Probably not.
OFL Top Recommendations based on 100,000+ Survey

"Serious Relationships"
"Discreet Hookups"
"Best Course for Men"
"Quick Flings"
"Normal Hookups"
"Our Quiz"
You've come to the right place if you've been asking yourself:
Is your dating app giving you the best chance for success?
Make sure to take our online dating site/app quiz to find out.
It's a fact that people who follow our dating site suggestions have on average 2 extra dates per month.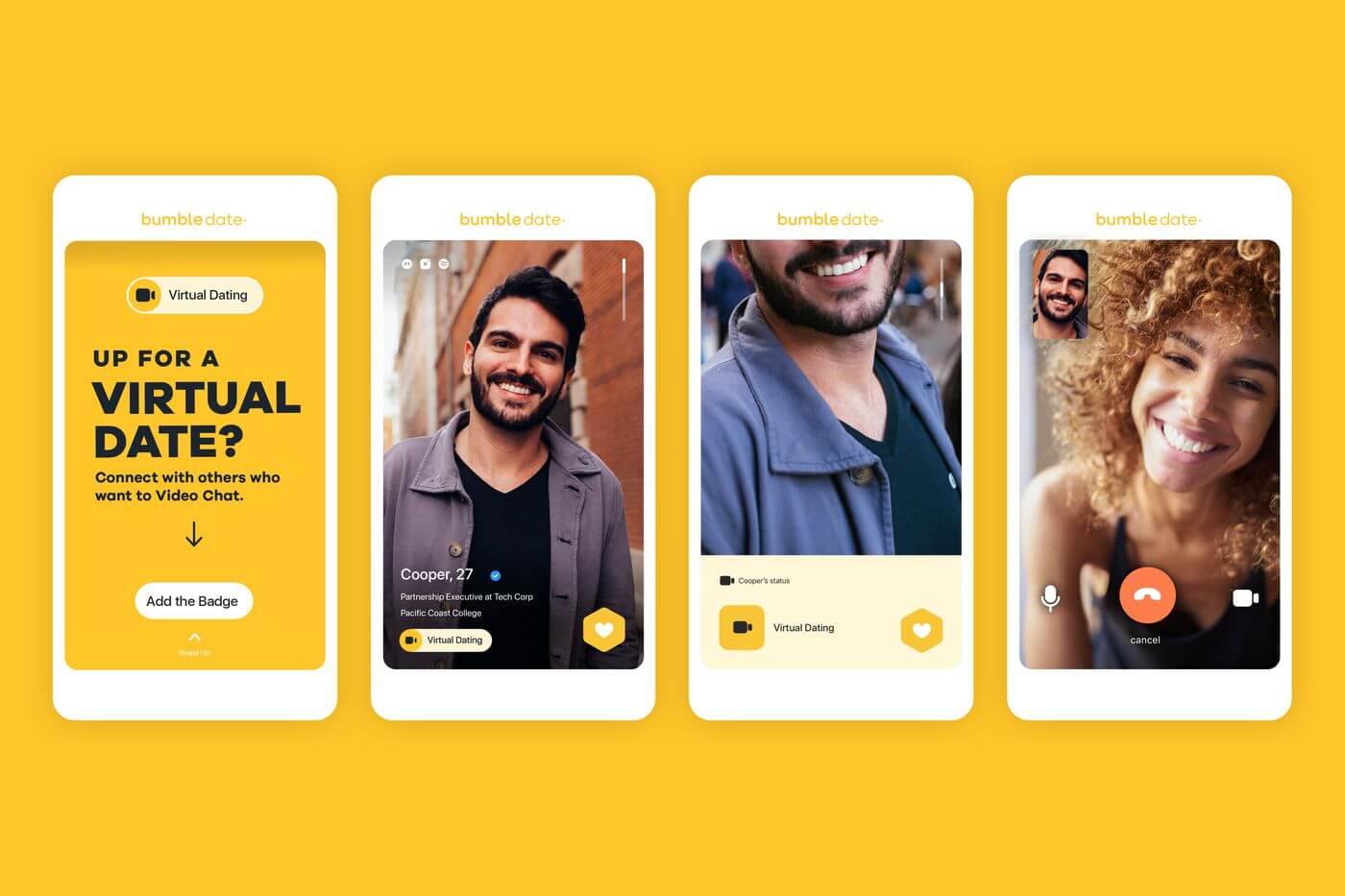 We've done our research and found what are the most likely answers to the question "Why am I not getting any matches on Bumble?" as well as some tips for getting more matches on Bumble.
Why Am I Getting No Matches on Bumble?
Overall, it seems like there are four main reasons people are not getting any matches on Bumble.
1. Your Bumble profile isn't properly finished
When you sign up for Bumble or any other dating app, you are asked to fill in some information about yourself. The information you provide is used to make sure that you are shown, as well as shown to, the most relevant users and potential matches.
Make sure to have a good profile picture and that you provide the information about yourself that you would also like to know about your Bumble matches.
2. You're too strict when it comes to the right swipe
Look, we understand that you might have high standards, and generally, you do deserve the best of the best.
However, Bumble and Tinder and dating sites are not really that serious of a deal. Instead of swiping right only on the best profiles, try loosening up a bit and giving a chance to profiles that just seem okay, because looks can only tell so much, and you could never know what the conversation will bring.
So go on, swipe right, and shoot that first message!
3. You don't get the most out of your filter settings
A common mistake that Bumble users make is keeping their filters constant for the whole time they use the app.
Don't do that!
You should go into your settings from time to time and play around with all the options you have.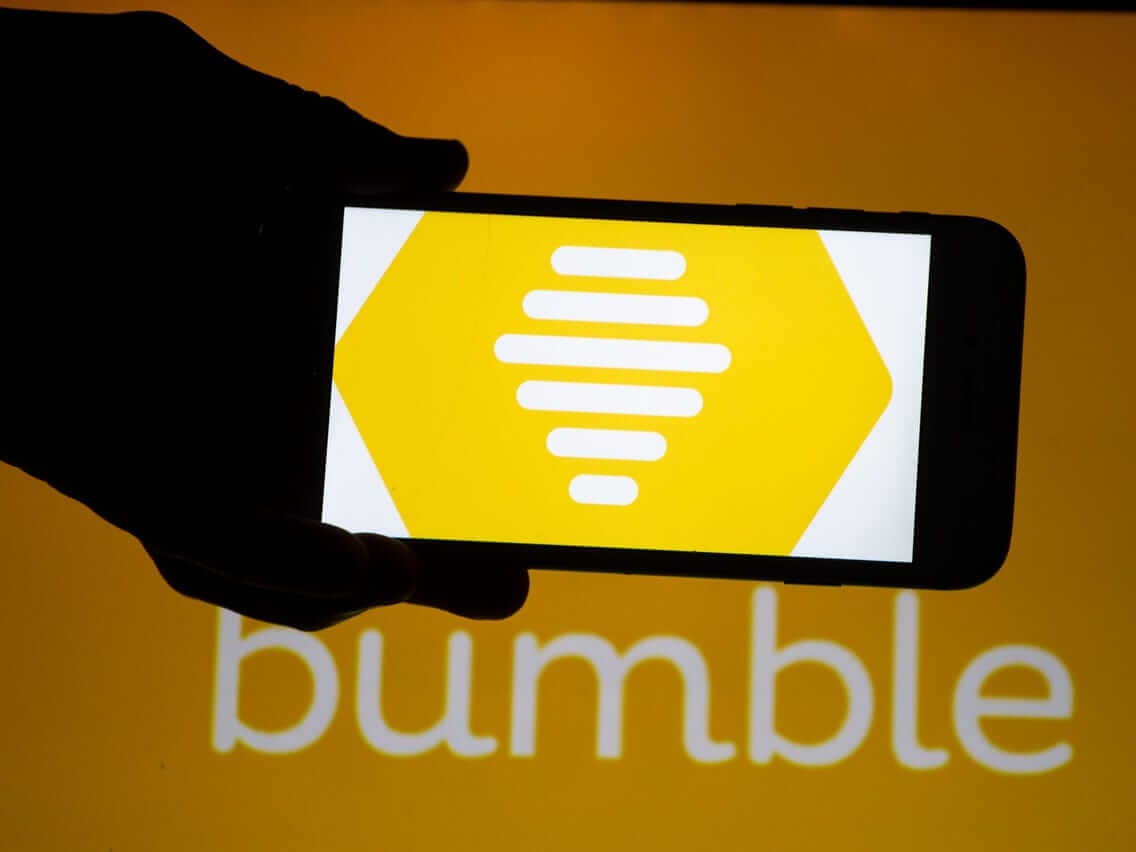 If you have a free account then you can have up to 2 filters, and you can also change up the distance for the profiles you see, so definitely go and change things up a bit next time you open Bumble.
4. Bumble and you might not be a match
Instead of thinking that you can't seem to find the right person, maybe you just aren't on the right app. Or maybe online dating isn't a match for you overall.
If Bumble is the first dating app that you've ever downloaded, then it won't be a bad idea to go into the Play Store or App Store, and download some other apps and try them out for some time too. Besides Bumble, some of the more popular ones are Hinge and Tinder.
OFL Top Recommendations based on 100,000+ Survey

"Serious Relationships"
"Discreet Hookups"
"Best Course for Men"
"Quick Flings"
"Normal Hookups"
"Our Quiz"
If you are, on the other hand, simply a person who just does not click with the concept of dating apps, that's cool too!
No matter how impossible it might seem at the moment, you could definitely still meet someone the old fashion way, without social media.
So, you've read these reasons and you found yourself in one or more, and you're now ready to do something about this situation. Great!
Down below, we've prepared some tips and tricks for making your Bumble app be the most common notification you get during the day.
Even if you couldn't identify yourself in these specific situations, it won't hurt to go and try out some of these, and maybe these are the steps that will lead you to a successful Bumble date for the very first time.
How Do You Get Matches on Bumble?
1. Let's talk about the photos
The selfies and profile photos we put on the dating apps are the main things that draw attention, so it's crucial to make sure that they give out the first impression that you want them to.
This is why your profile picture can't be just any odd selfie, and here's what you should consider while you're trying to decide which photo is the one:
a) Stay away from flexing gym selfies
Bumble's main shtick is that their app is made for creating meaningful connections, and not just being the buffer for hookup culture.
Therefore, people mostly come on Bumble when they've become tired from hookups (like BeNaughty or Ashley Madison) and are ready to meet someone and date for real (like eHarmony or Tinder).
Of course, this is not everyone, but this is the overall mood on the app. So, things like gym selfies, suggestive selfies, drinking photos, etc. are not something that you should opt for when it comes to Bumble.
b) Don't get carried away with filters – or skip them completely
As already stated, Bumble is the place for finding real connections, so people will want to see the real you.
Especially nowadays, when filters are something that everyone knows about, they are extremely easy to recognize, and a lot of people see them as a red flag.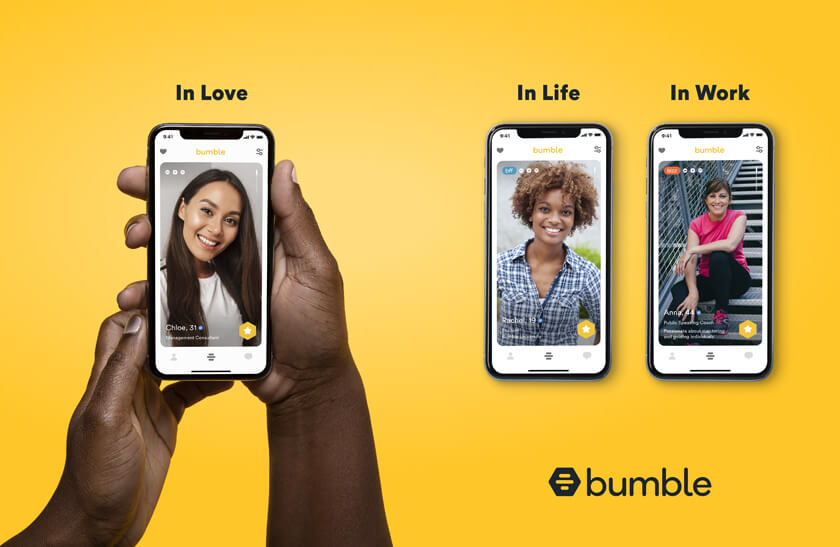 And also, getting a real date should be the ultimate goal of using Bumble, so you wouldn't want to disappoint them once you really meet.
c) Don't hide your face
Meeting people online is still a tricky subject as you can never truly know who you're talking to.
Having no pictures of your face on your Bumble profile will just make people seem suspicious about who you really are and what are your intentions.
And on a lighter note, pictures are the main thing that people look for when searching for a match, and they are not really likely to swipe you right if you don't show your face, no matter how fun your bio might be.
d) Group photos are not the way to go
One photo that shows you having fun with your family or friends is not a bad thing to put up, moreover, it's great to put one up to show that you're a fun person to be around.
But, you should absolutely avoid group photos being the only thing you have on your profile.
It could send multiple different messages to other users: they might think you're not confident enough to put a photo of only yourself, or it might tell them that you need other people in order to have a good time, which are not the attributes you want Bumble users to give you.
Bumble photos should mostly be of yourself alone, showing that you're confident and fun to be around. If you really want to include a group photo tho, then make sure that it's the last one you put up.
e) If you have a pet, then it's time to shine
People love pets, and if you have one, putting them on a photo with you, you're gonna get more right swipes than ever. Also, imagine going on a date that would include walking your dog.
That would be the cutest thing ever, 101 Dalmatians vibes all the way!
2. Fully fill out your Bumble profile
Besides having great quality photos, having a nicely filled profile could also save you from getting zero matches.
People might find you boring, or they might get intimidated by the lack of information, and that won't take you anywhere at all.
All the information that you might give can serve the purpose of profile prompts for conversation, so not only will people be more likely to swipe right and match with you, they will be more likely to start a conversation and send you a message first.
This is especially important if you are a straight guy since on Bumble you have to depend on the woman to initiate the contact and send a message.
So, here are some tips for improving your profile.
a) Put some work into your Bio
Leaving the bio section empty is a pretty bad move on your part. It may seem like the smallest detail that you're too lazy to work on, but a bio is somewhat of a pick-up line for your profile, something that will draw attention and make people want to talk to you.
While it's good to put some important information, make sure that you're not too formal with the way you write it, sprinkle some comedy into it. If you're not much into words, putting a few emojis to complete the sentence is also a fine idea.
b) Make sure your social media accounts are connected
Whenever you start seriously talking with someone, you and that person will probably both want to transition the conversation on some other platform, like Instagram or WhatsApp.
Linking your Instagram profile will send the message that you're willing to do so, as well as that you're an open person that doesn't have much to hide.
And also, you are giving them the ability to lurk a bit, and let's be honest, we all like to do that from time to time. Another thing that you could link in order to improve your match rate is your Spotify.
People bond so easily over music, so sharing your tastes could use as a great conversation starter. And as time goes by, you might even be making devoted romantic playlists!
3. Play with Bumble filters
Whenever you're searching for something, let's say while you're online shopping, it's always easier to find when you put the filters to work. What brand do you want, what kind of a formulation, which size, what collection, and so on.
You can do the same thing on Bumble.
a) Go to the Advanced filters section in your Bumble settings
If you've been asking yourself where do you find the filter options, this is it.
When you go into Settings, you will see the option called Set advanced Date setting, and that's what you should tap on.
The things you can choose from are whether you want only verified profiles to show up, your height preferences, if you want someone who exercises, your star sign preferences, what education level you want your potential matches to have, whether do you like people who drink or smoke, and so on.
If you only have a free account, then you can only choose to have 2 of the advanced filters.
b) Be less strict about the age range
As long as you don't feel uncomfortable with the power dynamics that bigger age gaps can potentially bring, then you should loosen up a bit with the age range.
We advise that if you're older, don't go below the age of 21, but if you're in your 20s, then there's mostly not much to worry about, especially once you're over 25.
c) Don't be afraid of the distance
Of course, it's nice to have a significant other that's physically close to you and who you can hang around and chill with whenever you want, but that doesn't mean that when you're on Bumble, that you should keep your circle tight.
Since Bumble is made for making meaningful connections, you never know where that special person might be hiding.
You really never know about these things, because if you do find a really special person, then you probably won't mind traveling a bit to meet with them, and even if you don't meet such a person, you might simply just have some more fun conversations, which is always beneficial.
4. Try out the premium features
If you have some money to spare, and you're really invested in your dating life right now, then it might not be such a crazy idea to try out dome of the premium subscriptions that Bumble offers.
If you happen to be disappointed with any of these, all you need to do is simply stop paying for them.
Here's what Bumble has to offer you so you can become a more successful online dater.
a) SuperSwipe
This is one of the most simple features to get for your money, and it can bring you a good match queue. This gives you the ability to not only swipe right on the potential match, but do a super swipe, and they will see that once they bump into you.
Basically, you're telling them in advance that you are really into them, which will increase the chances of them swiping you right. Everyone likes to see that they are like, you know you do, right?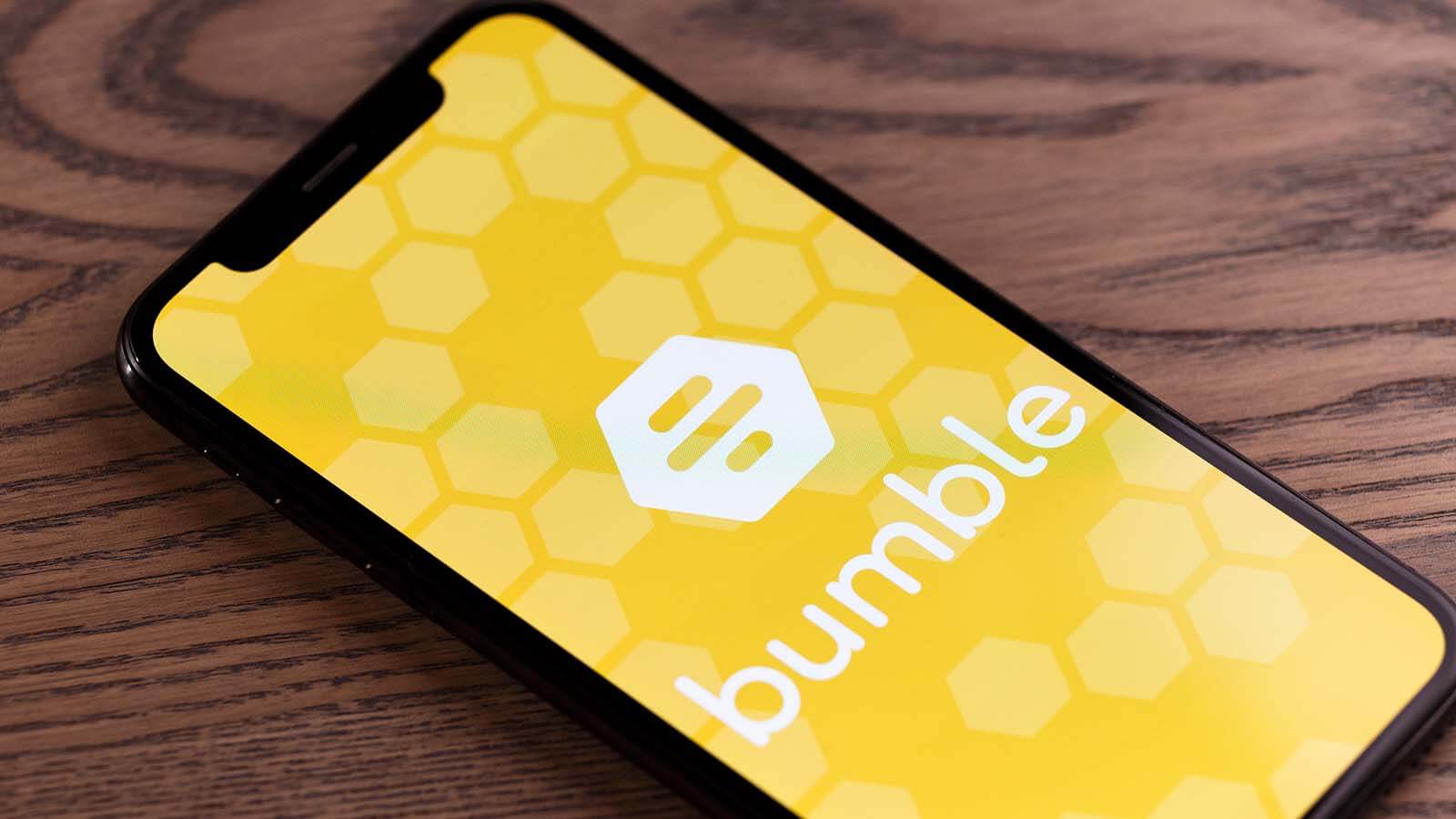 To get this feature, you need to purchase some Bumble coins in the app.
b) Spotlight
This is another feature that you can purchase with Bumble coins. This one will place your profile in premium placement, making you more visible for half an hour to other users.
And no, your potential matches won't know that you have this purchased.
They will just think it's destiny.
c) Beeline
This feature is extremely practical to use.
With Beeline, you will have access to the information regarding which people have swiped you right. So once you see them, you will just have to decide you like them and have a guaranteed match.
No more wasting time once you get this one. One drawback (maybe) is that this premium feature is available only once you've gotten on the premium subscription – Bumble Boost.
d) Extend a Match
This is another perk of being subscribed to Bumble Boost – you can extend your matches and have them last for more than 24 hours. So if you have a lot of matches but you need some time to build up your courage, you won't have to lose them if you opt to pay for this.
e) Re-Match
This is similar to the previous feature. If it happens that your match expires before you get around to sending the first message, you can instantly retrieve it with this one.