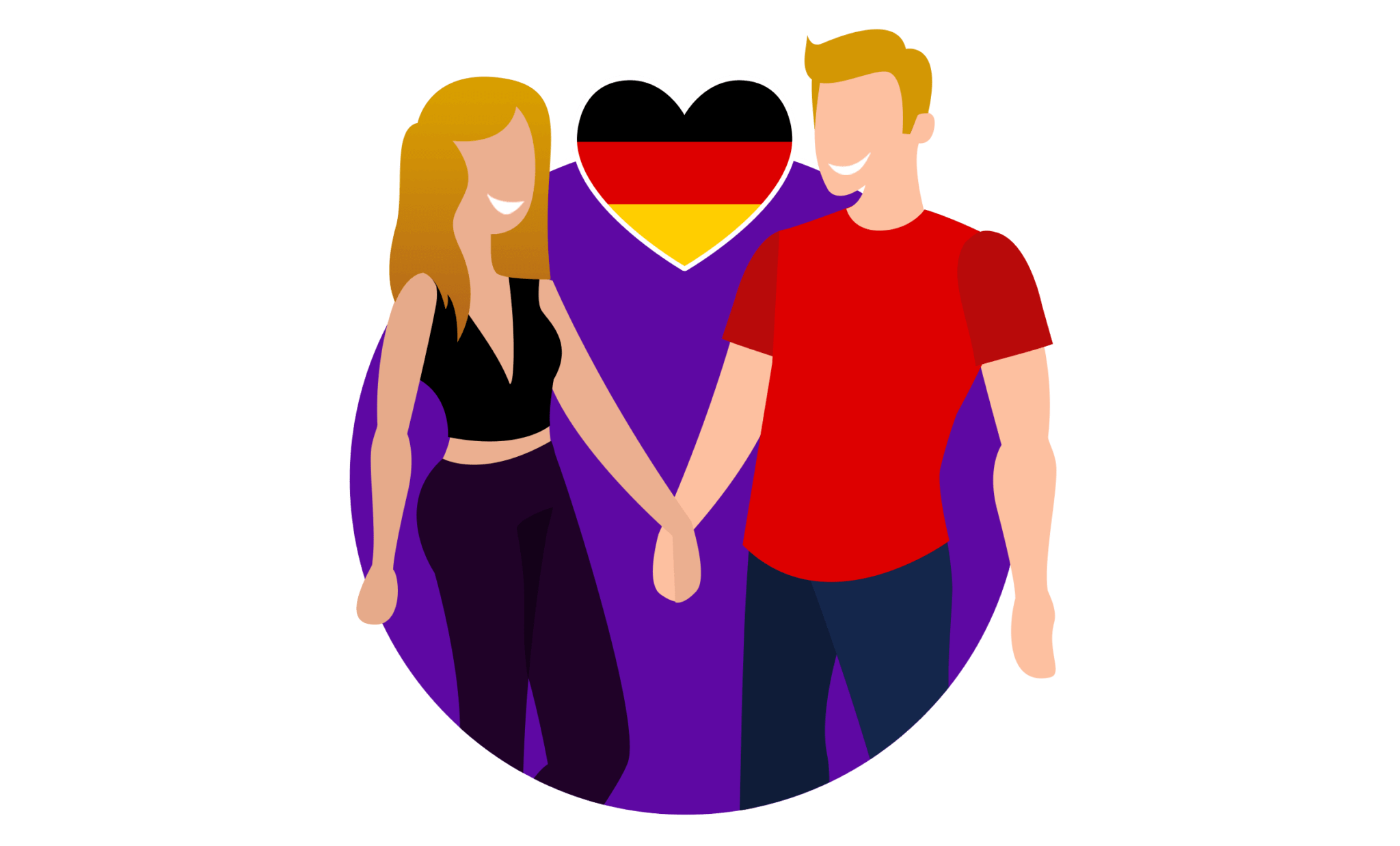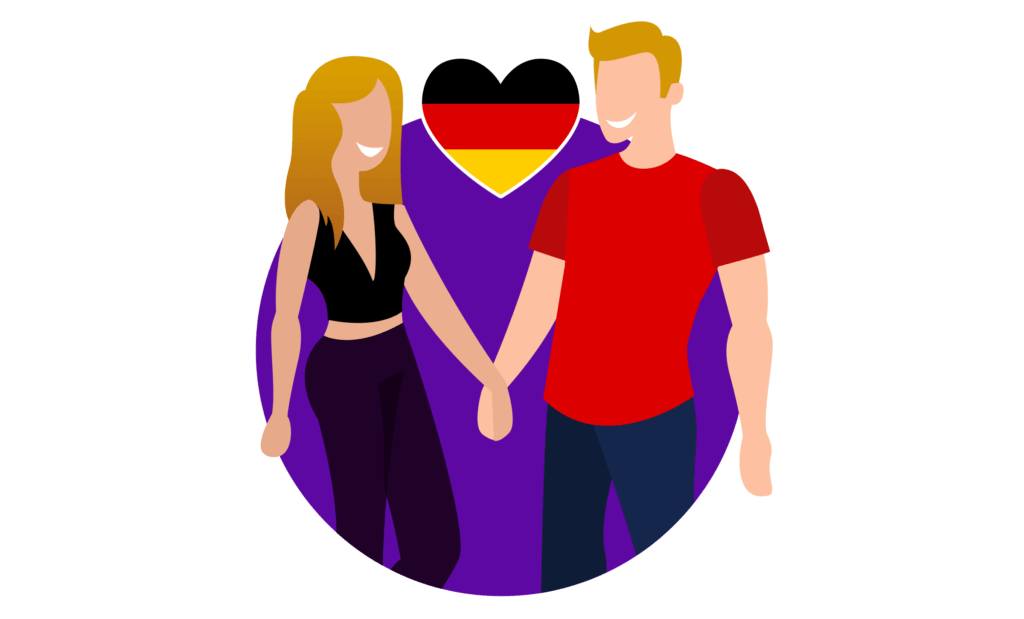 As the tempo of life is getting faster and faster, people have come up with some alternative ways to meet other individuals.
Finding your other half over the internet is no longer taboo, and that's exactly why the market is crowded with various dating sites.
But, how to be sure which one is the right one?
To make the quest a bit simpler, we have made a compilation of the best German dating sites which should help you find the one that suits your preferences.
OFL Top Recommendations based on 100,000+ Survey

"Serious Relationships"
"Discreet Hookups"
"Best Course for Men"
"Quick Flings"
"Normal Hookups"
"Our Quiz"
Here you go!
Is your dating app giving you the best chance for success?
Make sure to take our online dating site/app quiz to find out.
People who follow our dating site suggestions have on average 2 more dates per month.
Best German Dating Sites in Video Form
Audio (podcast) form for those of you on the go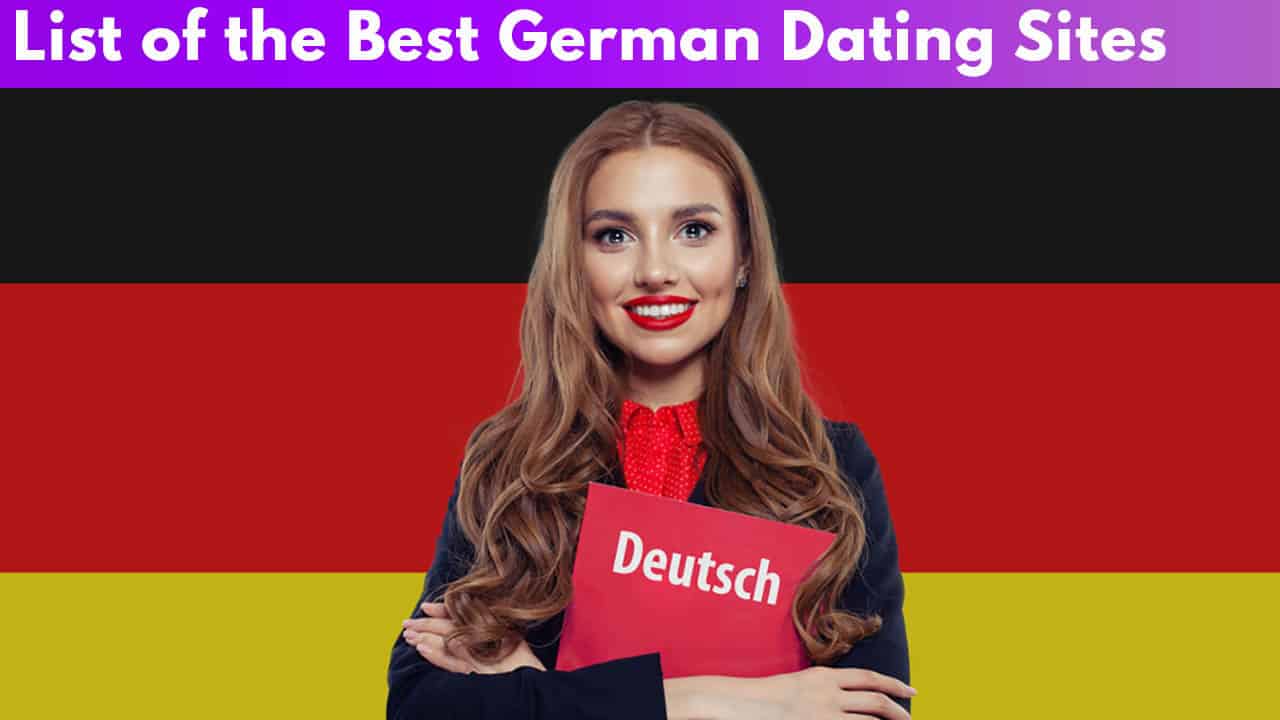 List of the Best German Dating Sites
Below is the full list of the top German dating sites. I compare them based their most important features including the registration process, making contact with users, overall profile quality, who the sites are for and much more. This will help you make an informed decision.
1. eDarling

Rating
Registration 4.8/5
Making Contact 4.8/5
Profile Quality 4.9/5
Overall Score 4.8/5
Description
Being one of the leading dating sites in Germany, this platform has the mission to help demanding individuals find a partner who is also eager to be in a long-term relationship.
The multi-awarded site uses compatibility between two singles as the main criterium for matching them as well as demographic data.
Upon registration, one is required to complete quite a comprehensive questionnaire, which should simplify the quest for a potential match. It may seem tiring, but it pays off, as it increases the chances to find the most adequate partner.
The questions are mainly related to some important life aspects, such as religion, having children and so on.
Though these may seem overly general, still they may be among the most important factors to determine whether a person is the right one for you or not.
There's also a personality profile which is based on one of the most popular concepts from modern psychology- "Big Five Personality Traits".
Characteristics of two individuals are compared and if the system finds them suitable, suggests them as a match.
Pros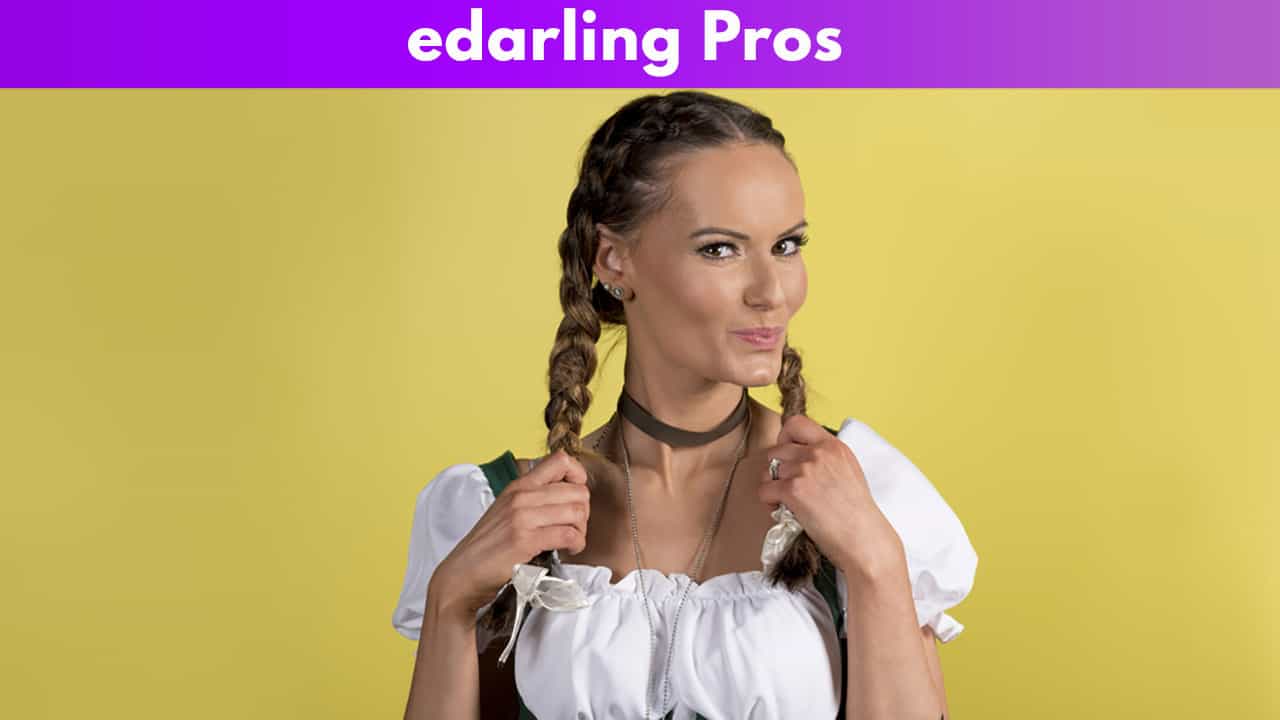 Huge base of active members

There are subcategories which group members based on the city they live in

"Counselor" section with various tips and bits of advice

Success stories featured on site

Downloadable app for Android and iOS
Cons
There's no English version of the site (but you can always use Google translate)
Who is it best for
The target group of consumers on this platform are German singles who are over 35 and are interested in finding the other half who is also looking for a long-term relationship.
FAQ
1. How many different subscriptions are there on this site?
There are three different types of membership- one is free, and the other two, premium classic and premium comfort, are paid.
Each of them comes with various new options, and as expected, paid memberships usually boost chances to find the ideal partner.
2. Can I browse the entire membership base?
Not exactly, since the site looks for matches based on your location and some similarities. Instead of looking for potentially suitable partners from the area, the site will send you some sort of "partner suggestions" every day.
3. Do I have to answer all the questions in the personality test?
Well, yes, as it will increase the chances to find the ideal another half. The test is a bit lengthy, but the more time you spend answering the questions when opening an account, the fewer troubles you will encounter later.
OFL Top Recommendations based on 100,000+ Survey

"Serious Relationships"
"Discreet Hookups"
"Best Course for Men"
"Quick Flings"
"Normal Hookups"
"Our Quiz"
Contact
The assistance team of this highly-professional matchmaking page can be contacted via e-mail https://support.edarling.de/hc/de .
Here's the address of the company: Kohlfurter Straße 41/43, 10999 Berlin, Germany.
2. Parship.de

Rating
Registration 4.6/5
Making Contact 4.7/5
Profile Quality 4.8/5
Overall Score 4.7/5
Description
It was back in 2001 on Valentine's day when the German version of this dating page was launched.
The site was a sort of pioneer, as it was the first platform to offer scientific compatibility test as a way to connect two similar individuals.
A team of dedicated and committed professionals works unitedly to provide smooth service and assist singles to find their soul mate for a long-term relationship.
The site puts special attention on protection, making sure that every profile, pic or text undergo verification before they become visible on site.
Safety is definitely among the most crucial aspects of online dating.
Even though free membership is at one's disposal, the paid subscription comes with a significantly wider spectrum of options and features.
Some of them are unlimited communication with recommended matches, Icebreakers, Smiles, a full list of visitors available and numerous others.
As the page is fully functional even on portable gadgets, you can enjoy browsing through the rich base of singles even while on the move.
Pros
Great base of active members

Unique Parship Principle test to determine compatibility

Apps for Apple and Android

Easy to navigate and well-equipped website

A wide selection of useful features

FAQ section and professional customer support

Part of a large network of dating sites

Success stories and multiple advice available on site
Cons
Free members can't see match's pic (it's blurred)
Who is it best for?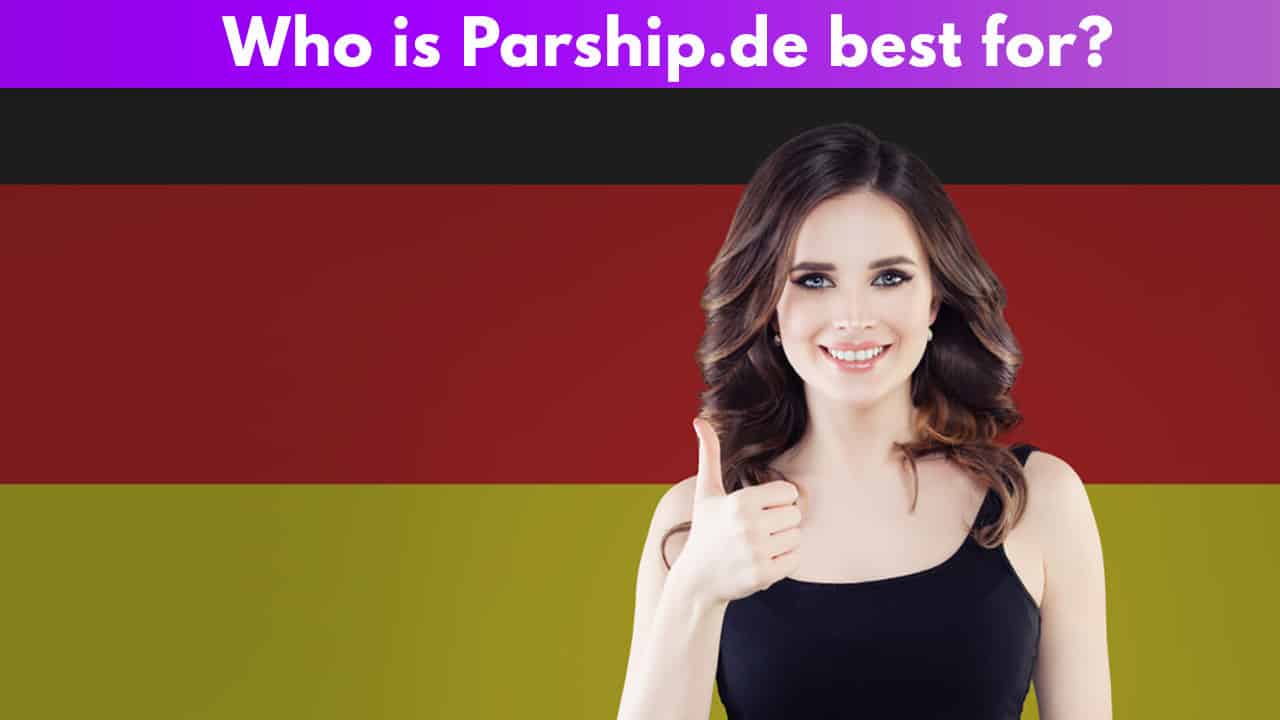 This platform is an excellent choice for those who are interested in finding someone who is looking for a committed partner.
The site also has a sub-section where people looking for a same-sex partner can search for their soul mate.
FAQ
1. How does the compatibility test works?
The test is based on many years of thorough scientific research and it measures the crucial aspects of one's personality, the ones that define a person's attitude and behavior.
There are 80 questions sectioned in three groups- reactions and attitudes, picture pairs and behavior and interests.
2. Can I receive partner suggestions from countries other than Germany?
Yes, but it has to be adjusted in the settings. To view suggestions from other countries they need to have the same selected settings like you (for example, if you want to see profiles from Italy, then the one from Italy needs to have Germany as the selected country in the settings).
3. Is Premium membership automatically renewed?
Yes, because the team wanted clients to enjoy all the perks and privileges without interruption.
However, if one is not interested in extending premium membership, it can be canceled up to 1 day before the next period starts. Cancellation is possible via e-mail letter or fax.
Contact
If you have any questions for the professional and friendly assistants, here's how to contact them https://parship-de.custhelp.com/app/ask/baseurl/www.parship.de/baseprotocol/https:/p/46.
The address of the company is PE Digital GmbH, Speersort 10, 20095 Hamburg; Fax 040 460026596.
3. Finya.de

Rating
Registration 4.8/5
Making Contact 4.4/5
Profile Quality 4.6/5
Overall Score 4.6/5
Description
Wanting to offer hassle-free dating experience, Finya designed a platform that is completely free of charge. The site exists from 2001, which places it among the seniors in the industry.
To become a member, you don't need to fill in complicated and lengthy personality or compatibility tests.
However, there's a test available, and completing it can only boost the chances for you to find the desired partner.
Location is one of the filters which selects and displays the potential matches that are near you. There's also a voting option, which additionally narrows down the suggestions.
The platform received several awards, and numerous happy and satisfied clients have sent tons of letters to express their gratitude to the site which helped them find the ideal partner.
Pros
The site is free of charge
Registration is quick and simple
One of the most popular sites
Well-arranged FAQ section
Cons
There no English version of the site (Google translate helps fix that)

Plenty of fake profiles and scammers
Who is it best for?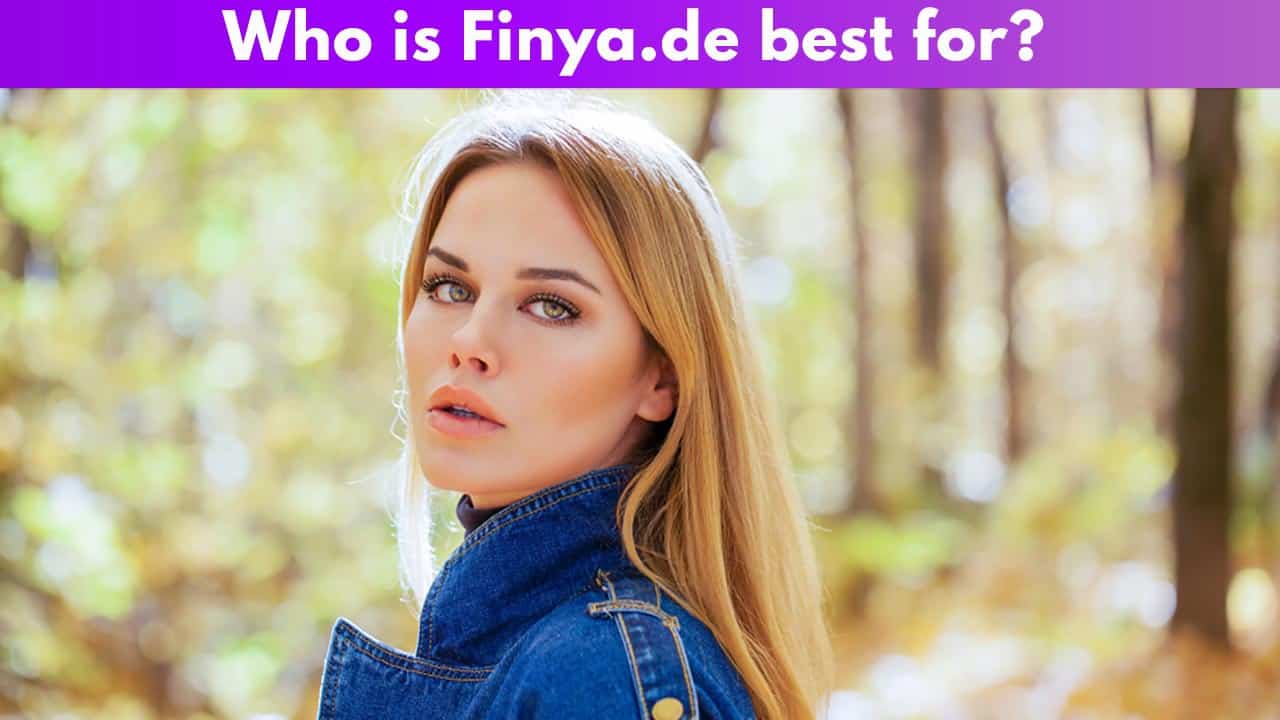 Since this platform is completely free, it is an excellent choice for those who are interested in checking out how do dating platforms in general work.
A huge plus is if one speaks German, as the navigation will be even easier. The principle resembles the one Tinder uses (swiping) so it's simple to use it even while on the go.
FAQ
1. Can I register on this dating site using Fb?
Of course, it's even simpler and faster.
Opting to register this way has a huge advantage, as you don't have to create separate passwords for Fb and Finya account.
Don't worry, the platform won't have any impact on your activity on Fb, and no posts on your behalf will be submitted without your consent.
2. What are "hearts" and how they work?
This symbol indicates that you expressed interest in some members, and in case he/she is also interested in you, you will both be informed on the match.
There are two places where you can leave heart- either directly on the profile or on the section called "Hearts". In case you have changed your mind, you can even undo the heart you have sent to someone.
3. Is it possible to use the site if "AdBlocker" is on?
Since this platform is free, it uses advertisements as the main source of finances, so having the blocker installed may interfere with the functionality of the site.
So, if you want to use this site with no issues and interruptions, you should deactivate or remove this or any similar options and extensions.
Contact
There's a "support" button available on site, and when you click on it you have to fill in a short and simple form. In case you need it, you can attach up to 5 documents.
4. lovescout24.de

Rating
Registration 4.5/5
Making Contact 4.4/5
Profile Quality 4.5/5
Overall Score 4.5/5
Description
If you are truly eager to "start something real", this site may be just what you have been looking for, as there are more than million couples who have found their ideal match thanks to this site.
Wanting to offer something a bit different compared to the competition, this page gives you the possibility to attend events where you can meet singles who live near you.
You will not only be able to enjoy each other company and talk for real but have fun in some of the interesting and engaging activities such as workshops, masterclasses and similar.
In case you are a lady looking for a true gentleman, there's a seal on his profile that helps you distinguish the one.
If you are not yet comfortable with using the site, you can opt for "invisible mode" and you will only be seen by members who expressed the interest in you.
The communication between you and the other side can be additionally spiced up with links, GIFs and similar, making it more engaging and attractive.
Judging by these highlights, one can tell that this team wanted to provide the interested sides with as many actionable and attractive features as possible, making the overall experience extremely pleasurable.
Pros
Massive base of active members
Trusted and secure platform
Plenty of practical features and options
Downloadable app for Apple and Android
Seal for true gentlemen
Popular events where singles can meet
User-friendly site
Success stories available on the page
Site is filled with useful info
Cons
If you want to contact singles near you, it cannot be done for free, you need to have paid subscription
Who is it best for?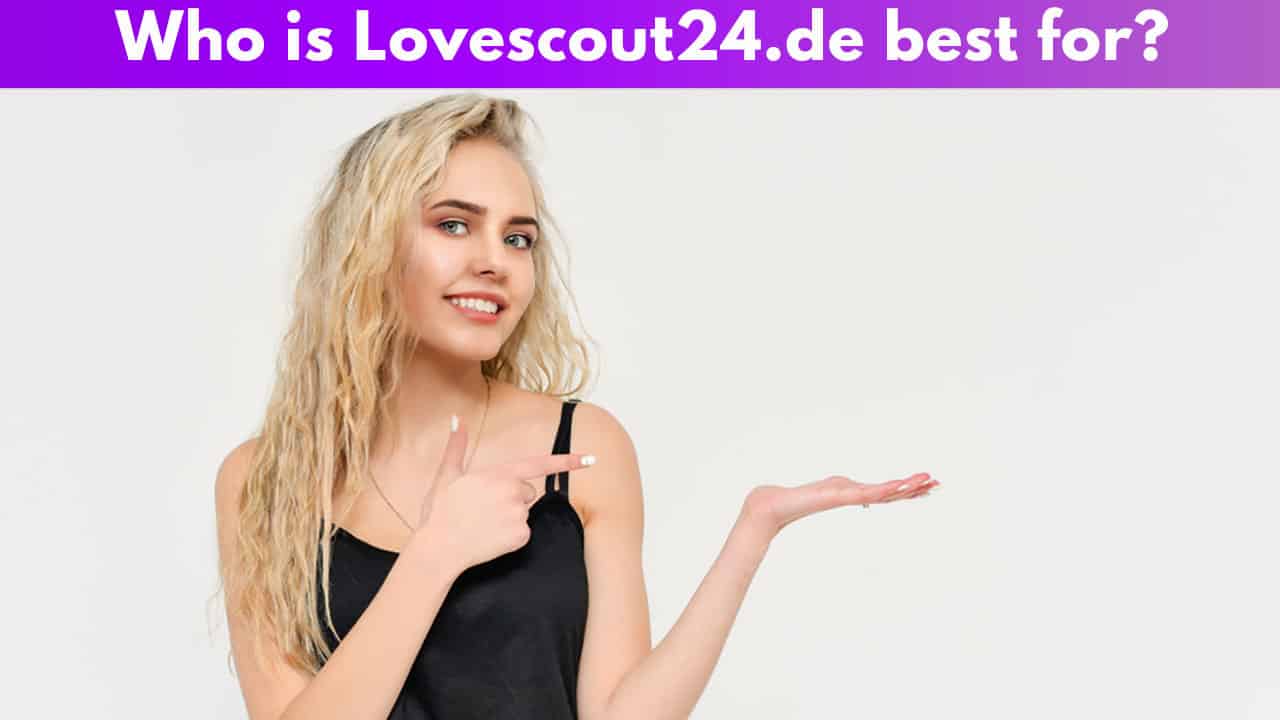 As the site is filled with various options, it is ideal for those who prefer active and interactive types of dating.
Detail profiles make this one suitable for a variety of tastes and preferences, be it the quest for a long-term partner or just casual relationship.
FAQ
1. What are the "events"?
Wanting to provide some pleasurable activities for the members, the site organizes events that include dinners, workshops, exhibitions, cooking classes and similar.
The management sends invitations to users based on place of residence, gender, and age, to increase the chances for two similar individuals who live nearby encounter each other.
2. Why did a member disappear from my smiley list?
There are two possible reasons. One of them is that the member decided to pause or delete his/her account. The other reason is the deleted profile, due to violation of rules of the site.
3. Is it possible to block a member?
Yes, you can prevent other users from sending messages to you by opting to block him/her. It can be done either by clicking on the three-point button or directly in the mailbox.
Contact
Upon landing on the site, there's a virtual assistant to guide you through the site and help you create the profile. In case you have some doubts and questions https://www.lovescout24.de/faq/#!home this is where you can look for the answer.
5. Tina and Andreas

Rating
Registration 4.4/5
Making Contact 4.4/5
Profile Quality 4.5/5
Overall Score 4.4/5
Description
The initial page of this platform looks very promising, as the team stresses out being serious about assisting clients in finding the ideal match.
Being in the industry from 2006, this page makes it possible for singles to find someone to spend time with- be it fun, friendship, or something much more serious than that.
Testimonials from members who have found their true love using this platform are among the first things you encounter when landing in this site, making the team proud of making it possible for people to find their happiness using this page.
Similar to many other sites, this one also has a free membership option, but if you want to get more and communicate with other members, a paid subscription is the only option.
Pros
Well-designed platform
Love stories featured on site
App for Android
Large base of active members
Connected with numerous specific dating sites
FAQ page available
Cons
Who is it best for
The site is of fine design and well-organized, but there aren't any fancy features and options.
However, having in mind that this site is connected with numerous specific platforms (Asian, Black, Filipinas, Ladyboys…) it caters to the needs of various types of singles.
FAQ
1. Is this site free?
There are two types of subscription-free and Gold. The first type allows you to search the base and look at profiles.
The paid subscription, Gold, unlocks the option to get in touch with other clients, write them via e-mail or chat.
2. Is it complicated to open an account?
No, the procedure is quick and simple and all you have to do is fill in a simple form where some basic information is needed.
3. What are the criteria for a profile picture?
To make sure the pic is adequate, the team reviews every single one before publishing it on site.
What may make a pic inadequate are the following issues- face not recognizable, multiple people on the photo, text featured on the pic, individuals in underwear, suspicions about the true identity.
Contact
The link https://www.tinaundandreas.de/contactus.php leads to the support page. The team can be contacted in several international languages. Do note that their working hours are Monday to Friday from 9 to 17.
6. DeutschDating

Rating
Registration 4.3/5
Making Contact 4.4/5
Profile Quality 4.3/5
Overall Score 4.3/5
Description
Upon accessing this page, you will be slightly surprised with the kinda outdated look, as numerous platforms try to look as fancy and attractive as possible.
This page is connected with multiple platforms so finding the partner that suits your preferences based on location or some other interests shouldn't be complicated at all.
What may come as a drawback of a free platform is the fact that there are numerous ads featured on-site, which may be a bit distracting.
But if you can eliminate that (or deactivate AdBlocker), you can focus entirely on finding your love.
The thing that particularly caught our attention is the list of scammers. The management opted to include these profiles very transparently, wanting to warn members about fake or non-eligible profiles.
This certainly deserves a huge plus, as numerous people are still sceptical about looking for the match over the internet, precisely due to safety concerns.
Be it friendship, romantic relationship, hook-up or even a marriage, this site offers plenty of possibilities. The platform is operative even on portable devices, so you can browse the base while on the move.
Pros
Registration is free of charge
Professional support team available
Blacklisted profile featured to warn members
Suitable for a variety of preferences and tastes
Useful advice on how to find the right one
Android and Apple apps available
Cons
The site is filled with advertisements

Only residents of specific countries have free membership (this is determined by site)
Who is it best for?
This platform is of very basic design, and compared to numerous other sites, it looks rather outdated. However, it is great for those who have just started exploring the world of online matchmaking, as it allows you to browse and navigate through the site at no cost.
FAQ
1. Can I change my username on this site?
Unfortunately, this is impossible. However, you have the option to delete your existent account and make a new one with the preferred username.
2. Why is my account rejected?
As an enhanced measure of safety, management may reject to accept one's request to register in case a person uses the private or hidden connection, or in case one lists the false country of residence.
If a member who already has an account posts any type of offensive content, the account will be banished as well.
3. What is "Donate"?
Since this platform is a non-profit organization, there's an option to support it financially by donating.
This is not mandatory, so whether you donate funds or not, it won't influence your activity or type of membership on this site.
Contact
This link https://www.dating-deutsch.de/en/contactus features several phone numbers so you can choose the one based on your location(France, Belgium, Switzerland, Germany, Spain and worldwide).
Here's the address: ISN Services Main Office, 83 rue Nationale, 39500 Tavaux, FRANCE.
There's also a "support" button if you want to get in touch with the assistance team this way.
Final Thoughts on 6 Best German Dating Sites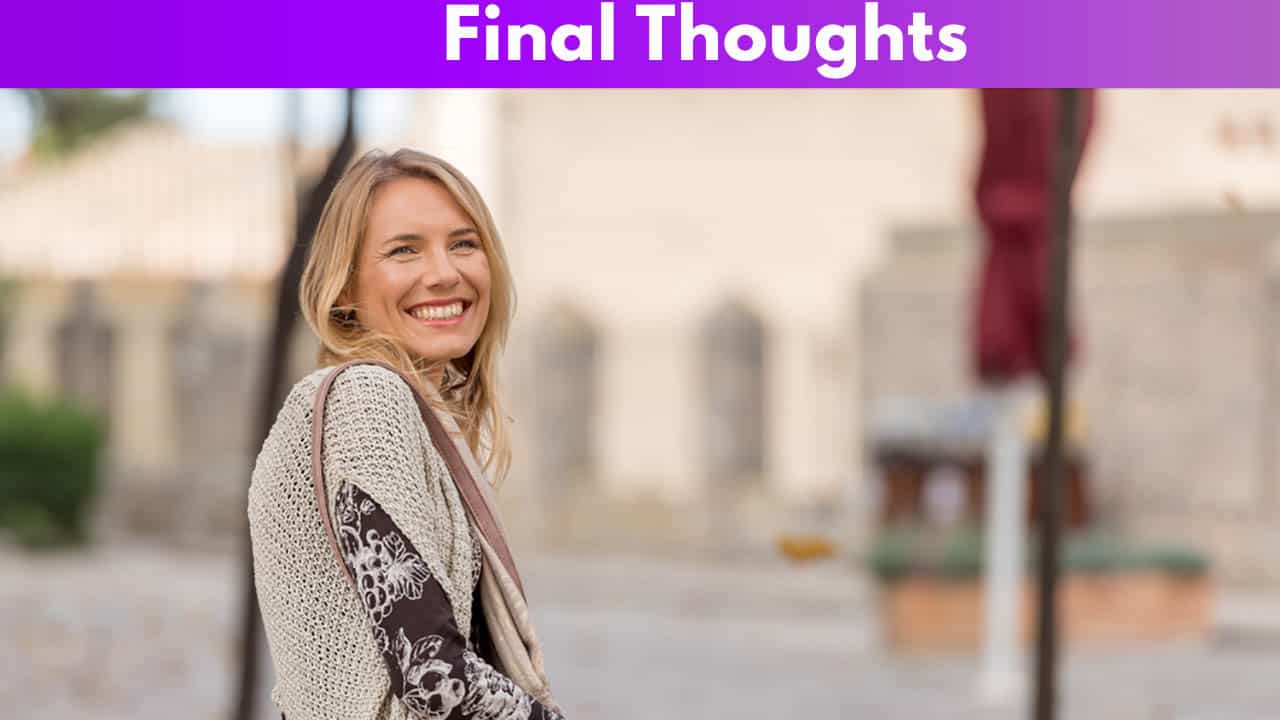 We sincerely hope you enjoyed our selection of the best German dating sites.
The detective job we did hopefully provided you with a diversity of options so that you can take your time and select the most suitable one to meet your demands and preferences.
Our top list of dating pages will help you narrow down your search and go through the whole procedure with as few issues as possible.
And what's even more important- with the perfect partner.
So, be patient, check out all the Terms and Conditions very carefully and true love will come soon!
Have the best of luck in finding your soulmate!