Most people join a dating app like Bumble or Tinder without thinking too much about it, and they often tend to choose a very silly username that can completely undermine their experience on the platform.
However, all dating apps allow their users to change their name, and the same thing is possible on the Bumble app too.
In case you have created a Bumble account, and you completely detest your current username, it is great to know that you can change it without any problems.
Read our guide carefully, and you will be able to get a completely new name for your Bumble profile with just a few clicks.
OFL Top Recommendations based on 100,000+ Survey

"Serious Relationships"
"Discreet Hookups"
"Best Course for Men"
"Quick Flings"
"Normal Hookups"
"Our Quiz"
Here, we will explain:
Is your dating app giving you the best chance for success?
Make sure to take our online dating site/app quiz to find out.
It's a fact that people who follow our dating site suggestions have on average 2 extra dates per month.
How Do You Change Your Name On Bumble?
All loyal Bumble users have dozen of different settings available for themselves at all times, and changing their username is certainly one of them.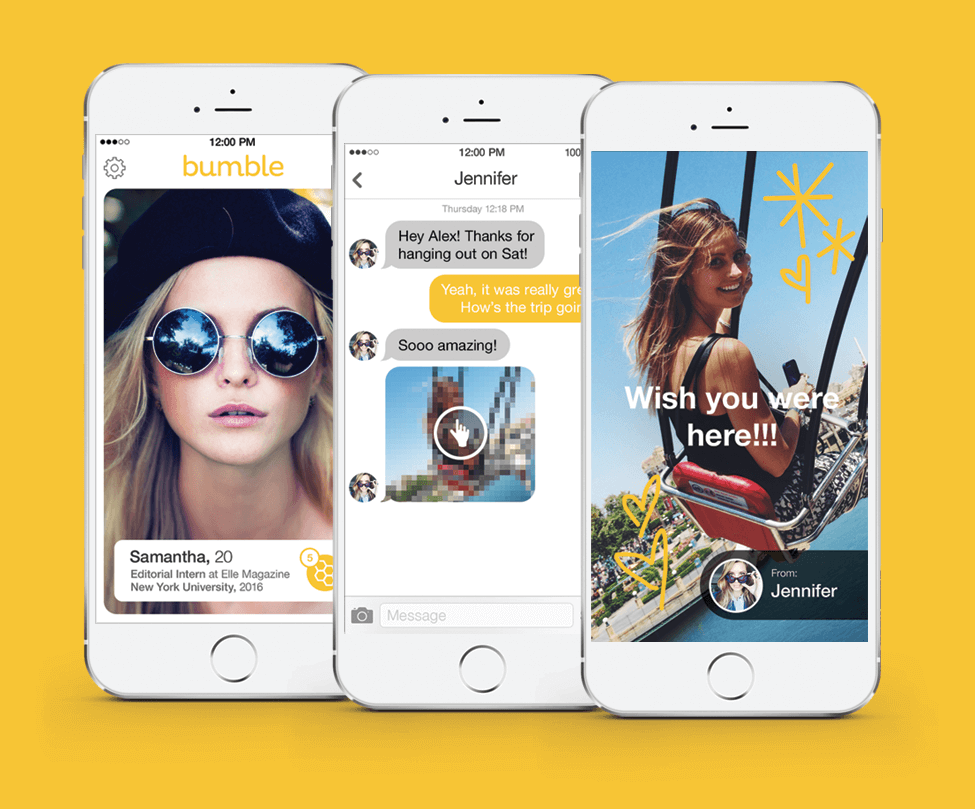 Since most people don't really know how important a username is when they are joining an online dating platform or app like this, they tend to go for some pretty basic names or nicknames that will not make a great first impression on anyone.
For that reason, you are allowed to access a variety of account settings and change your username whenever you want to without any problems.
Both free users and those who have Bumble premium membership will be able to change their username without any obstacles, so this feature is available to all Bumble subscribers.
All you need to do in order to change your username is going to your Account settings, scroll down until the bottom of the first page and look for the Change Username option.
You will be able to change your username simply by typing in your new name and then saving these settings.
All Bumble users will have the option to change their username once a month which I believe is a fair trade because if you keep on changing your username every single day, none of your matches will be able to recognize you.
However, in case you are using a dating app like this for the first time, and you don't really know what the best way to navigate through a platform like this is, you can always contact customer support of this popular dating app and try to solve the problem with them.
They are used to plenty of people reaching out because of problems and wishes like this, so if you are struggling with your profile information and this seems to be way too complicated for you, this is always the best way to do it.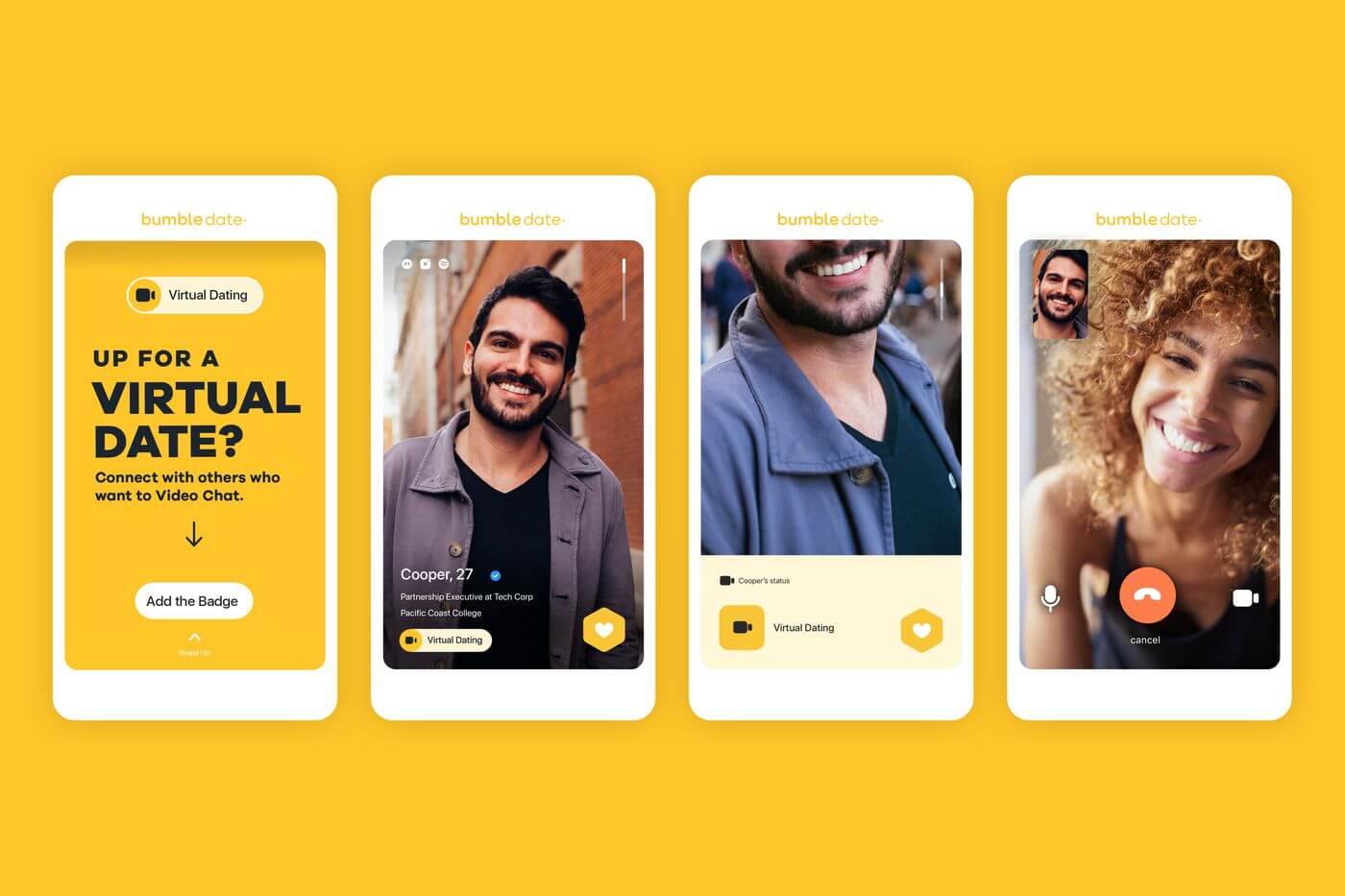 The moment you change your username, you will see it in the upper right corner, right next to your profile icon, so you will be able to see whether the action has been performed successfully within seconds.
How To Change Display Name On Bumble?
Changing your display name on Bumble is a bit different, and if you want to get a Bumble change name easily, you will have to invest a lot of effort into it.
It seems like plenty of people don't understand the importance of typing in their Bumble name and Bumble username the right way, and this is the thing that tends to cause the most problems for everyone.
OFL Top Recommendations based on 100,000+ Survey

"Serious Relationships"
"Discreet Hookups"
"Best Course for Men"
"Quick Flings"
"Normal Hookups"
"Our Quiz"
If you want to change your name in Bumble and you don't see the option of changing your display name anywhere, then you can also probably realize by yourself that there is no option for fixing this.
Unfortunately, plenty of people realize it when it is way too late to be changing their name on Bumble, but there is still a way you can solve this.
There may be no pencil icon next to your display name, but if you contact customer support, give them information about the phone number or Facebook profile you have used while signing up for the platform, then you will be able to have your name changed.
You will also need to send them information about the display name you want to use in the future, and they will solve everything for you within minutes of receiving the message.
In order to keep everyone safe and make sure every new account on Bumble is made by a real person, the platform ensures to keep things like this to themselves, and even if it can take more time than usual, it is still a lot better than to allow people to change their identities and create a new profile and name every single week.
Do You Have To Use Your Real Name On Bumble?
Everyone chooses the username and name they will go by on dating apps like Bumble or Tinder, and no one says that you have to go by your real name.
Also, you don't need to upload your full name and surname, and even though this information probably won't do too much harm to you, I would still recommend you avoid revealing your whole identity.
The thing that is very important is to keep your profile photos real and to never upload selfies or pics you have found on someone else's social media profiles because you may look like a scammer, and people can even report you and make you get a ban from the platform for good.
You can come up with a unique dating nickname or use your real-life nickname on the app, and when you gain trust in someone, you can tell them the real details about yourself.
Plenty of people access Bumble in this way, so I believe you can feel free to do it too.
How Do I Change My Name On Bumble If I Joined Through A Facebook Account?
In case you have created your Bumble account through the Facebook app and your whole dating profile is connected to your Facebook one, the changing process will be a lot different.
Since you have joined the Bumble app through a third party, you will first need to change your Facebook name in order to get a new display name on Bumble.
These changes will be recorded by the platforms automatically, and you won't need to do anything automatically on your Bumble account.
Just a few clicks and a new name on Facebook will be enough, and you will start receiving notifications when your display name gets changed.
In case this doesn't work, you should always reach out to customer support and see whether there is some other kind of problem because you don't want to have too many obstacles when looking for potential matches and scheduling a Bumble date (like eHarmony or Tinder) or hookup (like BeNaughty or Ashley Madison).
If you are looking to change your username, the process will be the same as for people who have joined through a phone number, and all you will have to do is handle the settings on your account and type in your new username.
Frequently Asked Questions