Everyone who considers joining a dating app these days is giving Bumble a try because it is one of the fastest-growing and most successful places for meeting your potential soulmate (like eHarmony or Tinder) or someone for a casual hookup (like BeNaughty or Ashley Madison).
However, when joining the platform, it seems like most people are not able to realize how does Bumble work and what are the main features and options you should use if you want to have success on it.
Bumble is known for having unique rules for who makes the first move and sends the first message, and it also has different areas of the app which are not made for dating.
You need to read this article if you want to find out:
OFL Top Recommendations based on 100,000+ Survey

"Serious Relationships"
"Discreet Hookups"
"Best Course for Men"
"Quick Flings"
"Normal Hookups"
"Our Quiz"
Is your dating app giving you the best chance for success?
Make sure to take our online dating site/app quiz to find out.
It's a fact that people who follow our dating site suggestions have on average 2 extra dates per month.
How Do Connections Work On Bumble?
When using Bumble, you will see that people who appear on your homepage will be referred to as connections, not matches or daters, which is the most common name for them on other platforms.
The term connection will be used for everyone you meet and who seems to swipe right or swipe you back, so you shouldn't be surprised when there comes a notification telling you that someone wanted to become your connection on this app.
Every Bumble date will be referred to in this way, and the faster you get used to this and the rest of Bumble terminology, the more Bumble users you will be able to meet.
Their co-founder Whitney Wolfe Herd says that they don't like to label anyone, which is also the reason why they chose a more empowering term than simply calling someone a match or your potential date.
Bumble app is special in many things, and this is just one of the great additions that I believe will make your time spent on the app a lot more enjoyable and interesting.
How To Get More Connections On Bumble?
In case you are struggling a bit with Bumble directions, and you weren't really able to make plenty of interesting connections throughout your first week, then you should definitely follow these pieces of advice that will help you elevate your experience on the app.
a) Don't send Bumble likes to everyone
You should never swipe right on every Bumble user who pops up on your homepage or who seems to be sending you Bumble messages.
If you keep on liking everyone, the app may consider you to be a bot, and there are no Bumble features that would help you get rid of this label.
b) Update your pictures frequently
How the Bumble app works are that the algorithm will take into consideration all the information you have uploaded when registering to the app, and it will always give more recognition to people who seem to be updating their Bumble bio and profile pics frequently.
For that reason, I would recommend you to follow these little Bumble rules and try to add something new to your profile each week, and if you want to get the most success, then it should definitely be a new selfie.
c) Don't share your social media handles
Many people make a mistake and leave their social media handles in their Bumble bios which can actually create a lot of problems because random people may start sending you messages on Instagram on Twitter, or you may even get stalked by some users.
I would always suggest keeping these things private if you don't want random people to find out everything about you before they even exchange a few messages.
Ever since the pandemic started, Bumble has started adding plenty of new features every single month, and Bumble Bizz and Bumble Bff may be one of its best additions.
Nowadays, Bumble is not the regular dating app that allows you to find expired matches and send flirty messages to anyone; it is also a place where you can meet new friends and find business partners, even if you are not living in New York City.
This popular dating app has been adding plenty of features to the Bumble interface, and it seems like these two things were the reason its popularity skyrocketed that fast.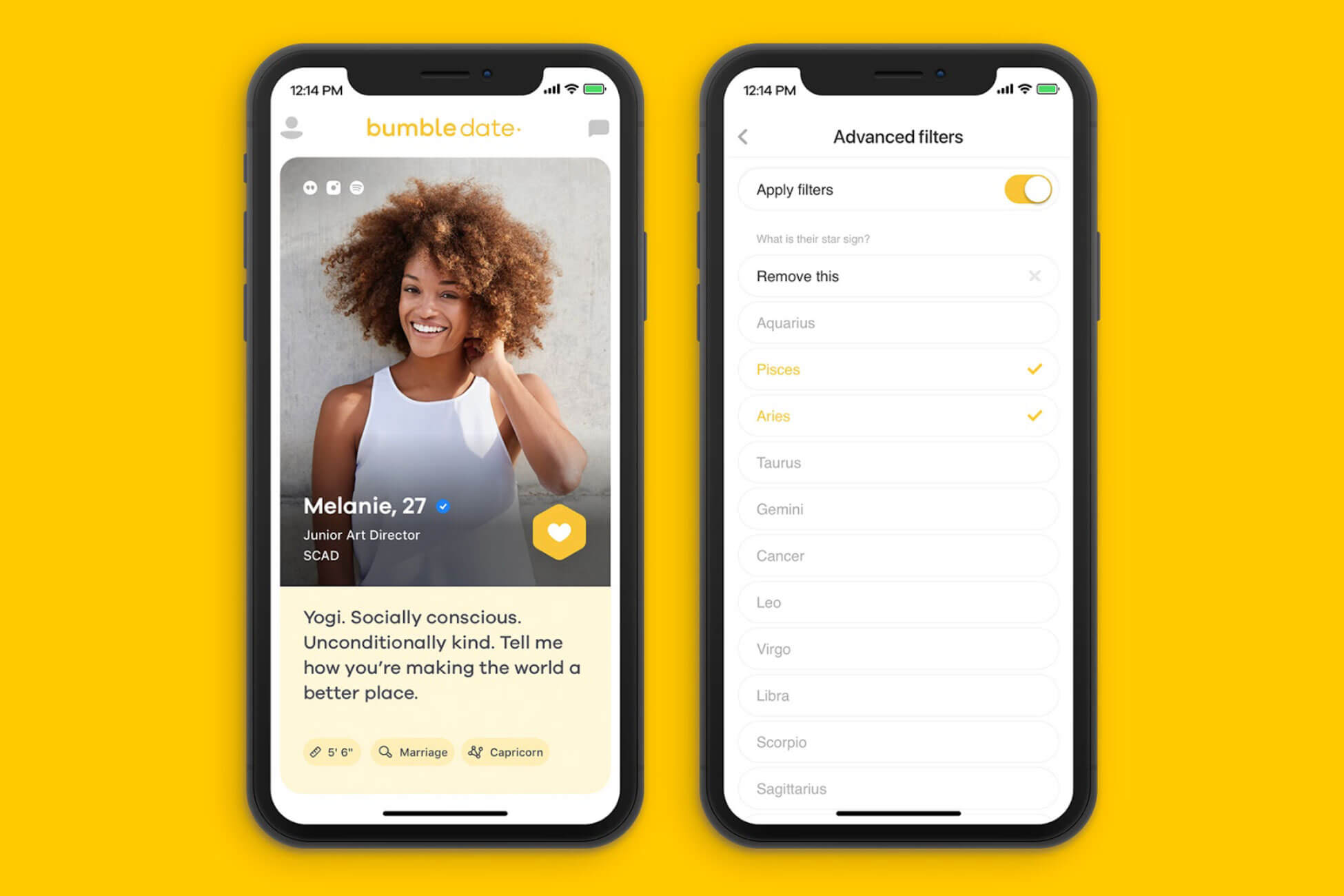 People who want to get the best of both worlds seem to be choosing this dating app over any other, and what is the Bumble app really is something you can't easily define.
This is the right place for finding love, friends, and starting your business venture, so feel free to join it because of any of these things.