No matter what dating app you may be using, writing an online dating profile is always a challenge, especially if you want to leave a remarkable impression immediately.
Writing an interesting Match.com profile is crucial for a successful dating experience, but it is also quite a challenging process.
In this article, we will help you:
Is your dating app giving you the best chance for success?
Make sure to take our online dating site/app quiz to find out.
It's a fact that people who follow our dating site suggestions have on average 2 extra dates per month.
How To Write A Good Match.com Profile?
Joining online dating sites can be quite a stressful experience, especially if you have never used a dating platform like this before.
Match.com is one of the first online platforms for dating, and even though it doesn't have too many exquisite features, it is still a go-to place for all of you looking for a serious relationship.
For that reason, writing a good dating profile is the key to scheduling the first date, and it is a skill you need to know if you want to gain immense success on the app.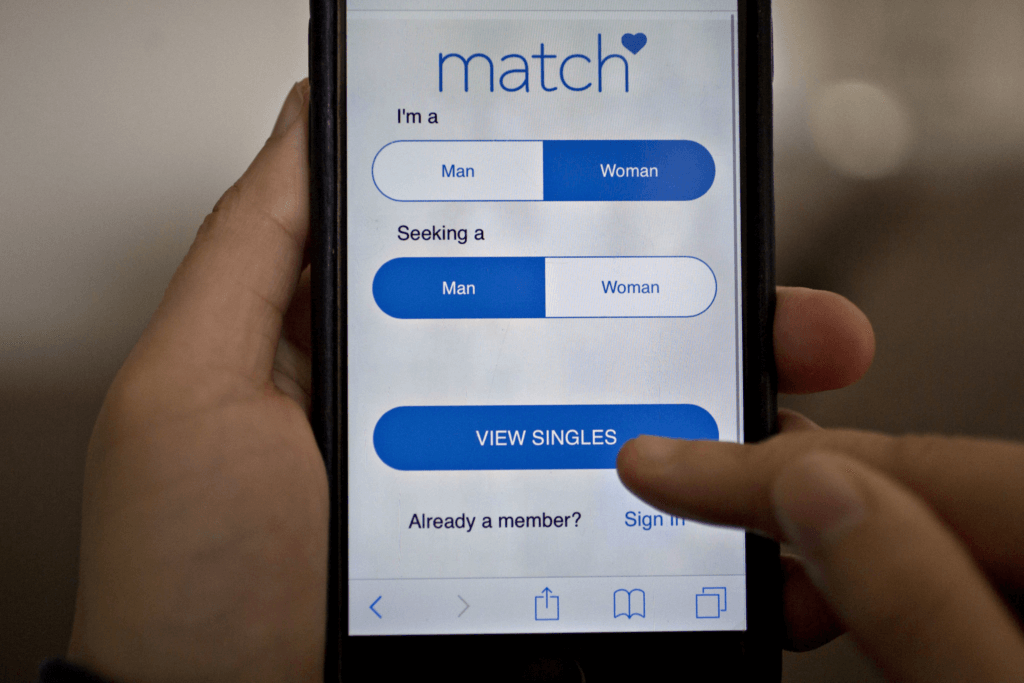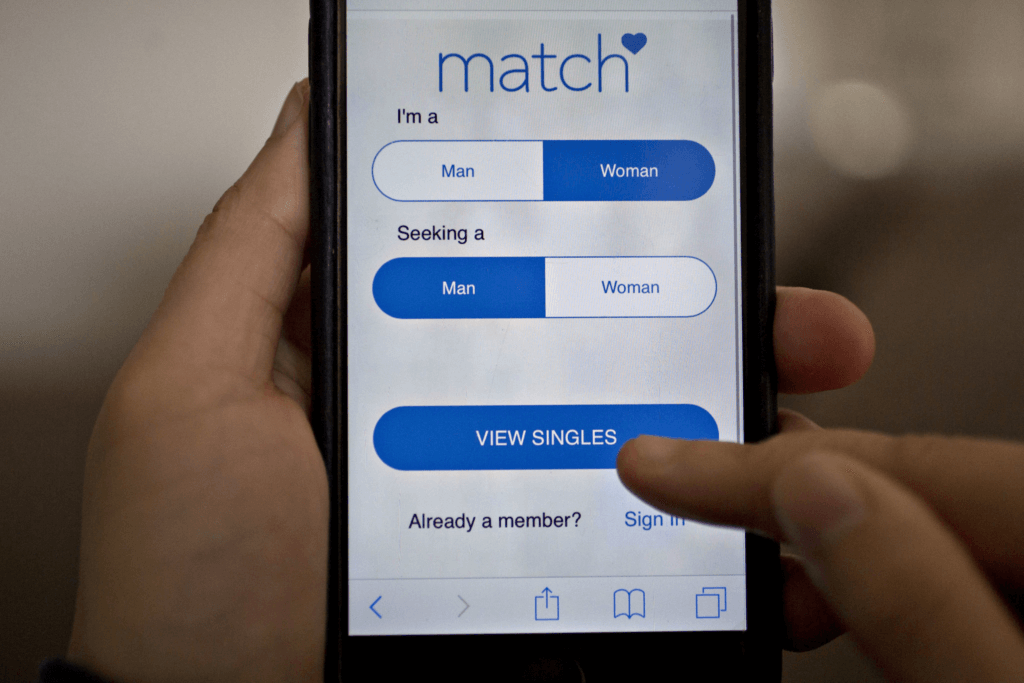 These are some tips and tricks you need to follow if you want to create a good dating profile that will attract people to you:
1. Upload photos – a lot of them
If you have used dating apps or any kind of social media before, you have probably realized how important it is to have interesting profile pictures.
Good looks are something that will attract you to people in real life too, and when joining a platform aimed at people looking for long-term relationships (like eHarmony or Tinder), it is also one of the most important things.
No one wants to deal with people who have little to no profile pics on their profile, so your first step should be uploading as many pictures as you can.
Match.com doesn't really have a limit when it comes to the number of pics you can add to the profile, so you should be able to add everything you want.
Best profile pictures are those where you are alone because posting photos in a group can cause confusion and lead to people not understanding who they will be interacting with.
Also, even though it is recommended to add pictures where you are completely alone, I would recommend you to avoid adding selfies, especially if you have filtered them, added FaceApp, or used any the similar apps.
I would also recommend avoiding those business photos you would add to your LinkedIn account because you may come off as way too serious for a dating app of this sort.
Your primary photo should showcase your personality, and looks and help you impress other users, so make sure it is one of those photos that make you feel the best about yourself.
Good options are those photos where you are practicing your favorite hobby or just being free, doing whatever you like doing.
OFL Top Recommendations based on 100,000+ Survey

"Serious Relationships"
"Discreet Hookups"
"Best Course for Men"
"Quick Flings"
"Normal Hookups"
"Our Quiz"
These are the things that help people realize who you really are, and your Match.com profile photo needs to be an actual representation of your personality.
If you have been using some of the so-called best dating apps like Tinder, Bumble or Hinge, during the matchmaking experience you have probably realized that people do lie a lot about themselves, and it is the worst thing you can do.
People on Match.com are looking for serious partners and the best dating advice you will receive before you join this platform is to be 100% sincere about everything.
In case you have seen some Match.com profile examples, you have probably realized that people tend to write a lot about themselves, but oftentime sit just feels like an exaggeration that leads nowhere and provides you with no information about the person.
While you should talk about yourself, your interests, likes, hobbies and all the things you would say to a person when you first meet them, you should also try to keep it real, because no one likes people who brag too much or boast about their success.
Always be honest about things you do and like because as you know, lilke attracts like, but dont overestimate your abilities, brag too much, or try to impress other daters with things you know are not real.
Being honest and real will help you connect with other susbcribers easily and it will bring similar people to your life.
3. Be open about relationships
The main reason why so many people are not able to find a partner whether they are using Tinder, EHarmony, OkCupid or any other dating app is because they have unrealistic expectations and are never honest about the things they really want in a relationship.
You will need to write about you or your match if you actually want to find some sort of relationship on here, so you need to be honest about the things you expect from a potential partner, and the things you wish to avoid no matter what.
Even though no one is encouraging you to reveal all of your bad sides and speak about all the things you dont like, you should definitely be open about your deal-breakers and things you tend to avoid, because this is the only way you can eliminate unwanted people form the start.
I would avoid talking about previous experiences and relationships because it can reallly kill the mood of anyone who has ever wanted to connect with you.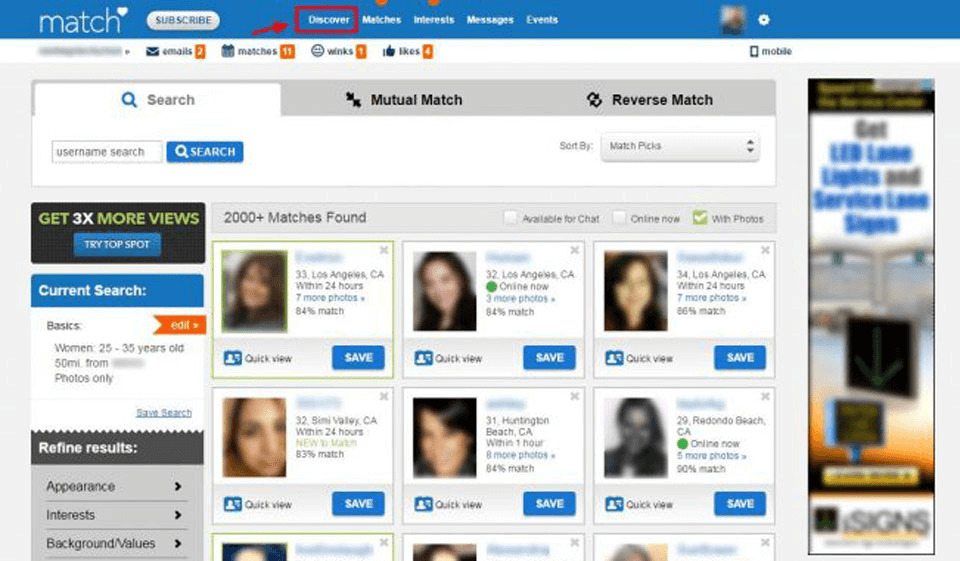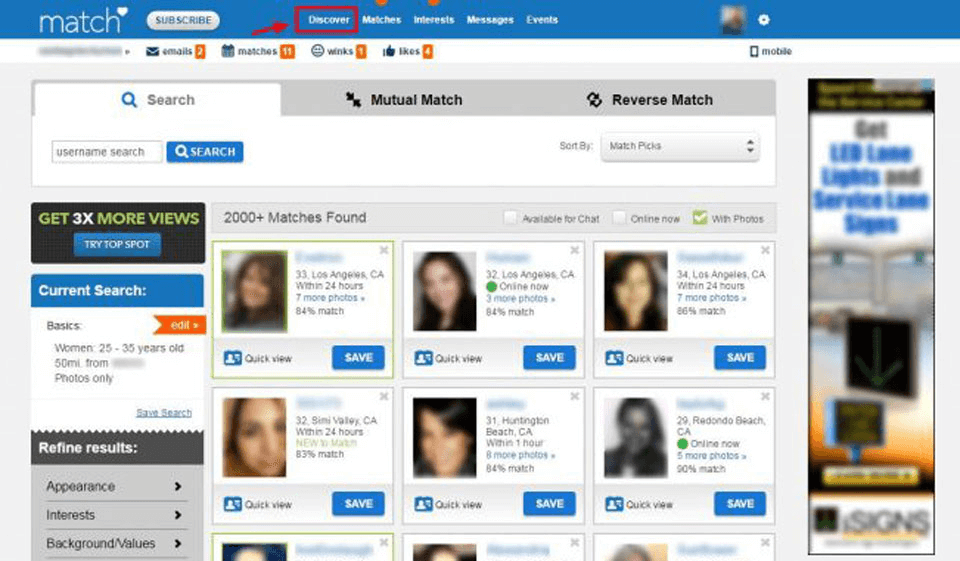 Match.com will also suggest you to add things like this to your Match.com profile, because it will make it easier for people to come up with conversation starters and realize what are the topics they could talk about with you.
This part of someones dating profile can also help you identify red flags in their character, so it is something you should read thoroughly before you decide to reach out to someone.
A good sense of humor is something that can really impact your whole dating performance and experience, so adding a joke or two is always a good thing for your dating success.
You dont need a dating coach to understand how important having a sense of humor is, and it is equally important in real life dating and in online dating.
Some of the best profile tips you will receieve is to add a joke you believe could be funny and could attract people to your Match.com profile.
This is something you will not come across if you are using hookups apps (like BeNaughty or Ashley Madison) because every Bumble or Tinder profile is quite bland and doesnt reveal too much about the person behind it.
However, make sure the joke is something that canot be interpreted as offensive because it can not only be a turn off for other users, but it can also suspend you from the platform for good.
Best Dating Profile Examples On Match.com
In order to make things a bit easier for you and help you see how your Match.com profile should actually look like, we have decided to provide you with some great examples of other subscribers.
These are some of the things you can write and add to your profile if you want to impress other users and create the best Match.com profile ever.
James, 31, for the first time in the world of online dating, I value the chance to meet amazing and unique women and I hope they will find me to be this way too.
I am a guy working in finance, but I do have a lot of hobbies like golf, watching old-school movies and spending time in the nature.
I am not really good at jokes so I would avoid showing my humor on here, but I hope I can make you laugh in real life.
I am Jenna and I am 25 years old, and although I have used pretty much every dating app out there, I still didnt come across anyone truly interesting (yikes I know).
Music lover, Scientist, and a person who enjoys spending time in the gym.
In case you too are interested in the same things, I believe we should give our relationship a try, so match me!
Hi, I have no idea what good Match.com profiles look like, so I am Mark, a university student, and I am looking for a like-minded girl to enjoy some time with me.
Writing a Match bio is not something I am good at, but I am good at maths, basketball, gaming and hanging out.
Looks are not the most important thing to me, so if you believe we may have something in common, dont waste any more time and text me right now.
Macy, professional Netflix watcher and a complete nerd about everything related to biology.
Tried Zoosk, Tinder, Bumble – didnt have much luck, so I decided to see whether blondes have more fun on Match.com.
How To Boost Your Match.com Performance
Even if you do have a good Match.com headline and you have followed some of our Match profiles examples, it doesnt necessarily mean that you will experience immense success immediatly.
These are some of the Match tips that can help you out on this dating platform and that will eventually lead to great results, if you keep practicing them for enough time:
1. Avoid cliche headlines
One of the main reasons why so many people don't get enough matches is the fact that they use those cliche headlines everyone on the internet is using.
The headline is the first thing someone will see on your dating profile so I would recommend you to get as original as possible, because it is the crucial thing for attracting cool people to yourself.
You will need to spend some time coming up with it, but it will be worth it, because once you come up with an original headline, you will easily attract amazing people who get you.
That will also make you stand out on the platform because you will appear more frequently on other peoples homepages.
2. Upload plenty of photos
The more profile pics you add to your account, the better your profile will perform because you will show sincere dedication and you will become a verified users.
Also, people always interact with those who have a lot of profile pictures, especially if they are different and provide you with a close look at someone's personality.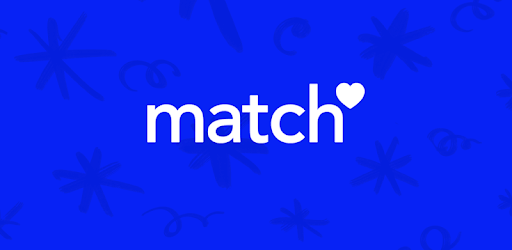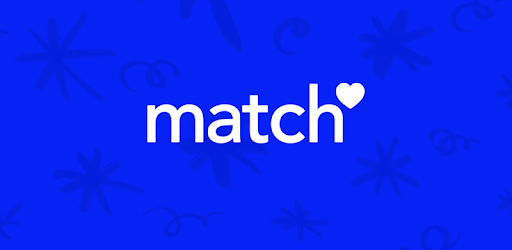 This will also help you prove that you are a real person and not some sort of scammer, which will make you a good match option.
3. Match with a lot of people
The more you match with other users, the better you will perform on the algorithm, so I would always recommend you to send match requests to all people you find to be interesting.
When you start connecting with people your dating profile will start trending, and you will appear on people's homepages frequently.
Your Match dating profile will become even more popular once you start connecting with everyone and anyone, so this is one of the top Match profile tips that can change your whole experience.
If you are looking to become a Match profile pro, then I would suggest you to start exchanging messages with all of your potential matches.
This way you will not only realize how online dating works, but you will also become way more popular and you will be recognized as one of the top daters by the algorithm itself.
5. Swipe down on those you don't like
The mistake most users makes when using Match.com is that they match with people they don't like too because they believe it can help them perform better.
Always swipe down on those that are not your type because that is the only way the algorithm will recognize your type of partner and help you meet like-minded individuals.
If you match with those you have absolutely no interest in, you will only scam yourself.