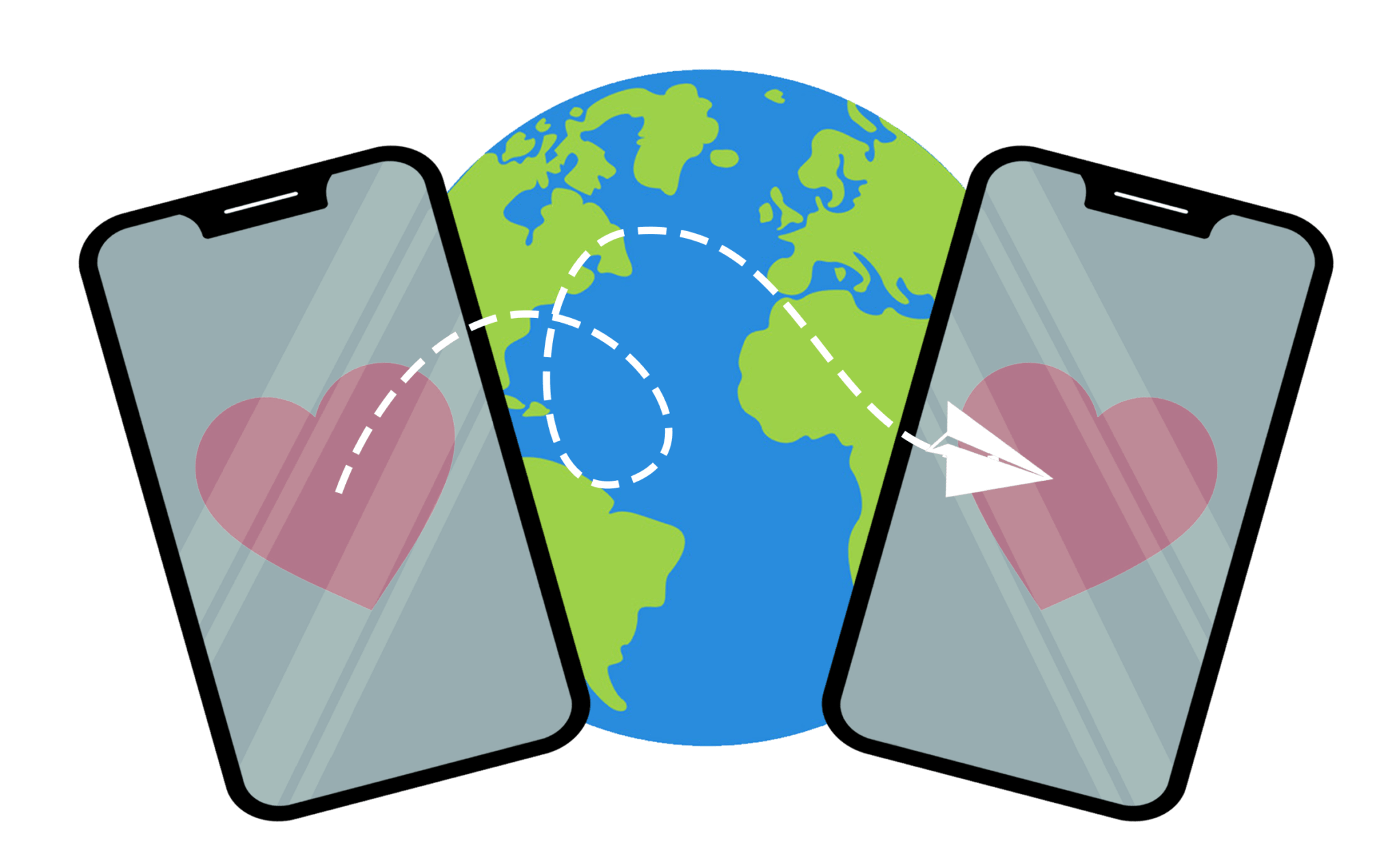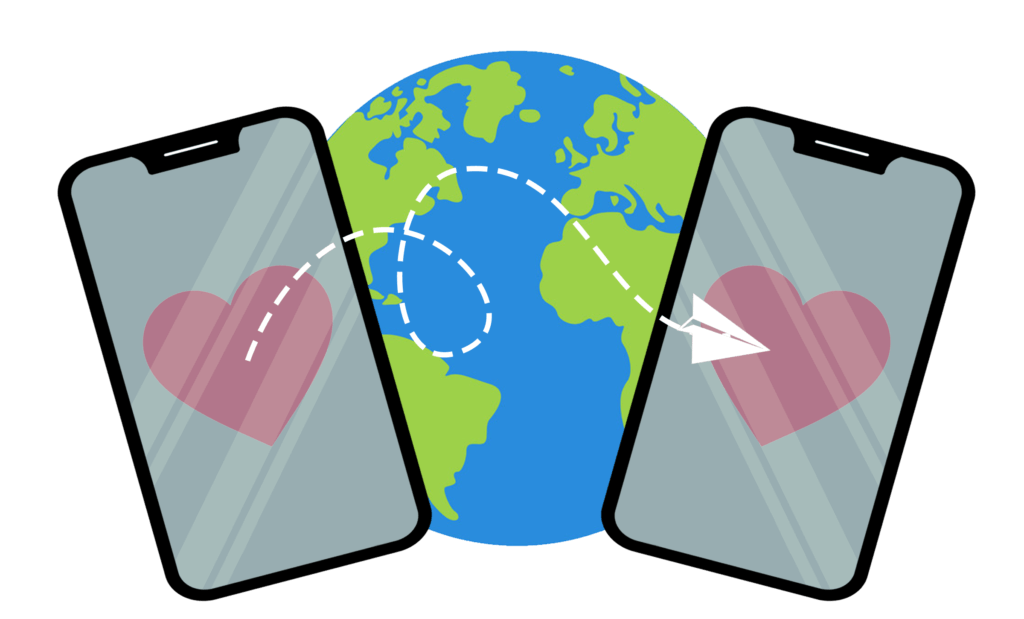 Whether you are in a relationship or not, you probably know that dating is not that easy.
Even people who like each other need to work on their relationship in order for it to endure.
That's why people sometimes turn to online dating websites, thinking that it should be easier when you meet a person like that.
It might or might not be true, but one thing is certain, which is there are a lot of dating websites.
OFL Top Recommendations based on 100,000+ Survey

"Serious Relationships"
"Discreet Hookups"
"Best Course for Men"
"Quick Flings"
"Normal Hookups"
"Our Quiz"
Amongst that huge number of dating websites, there are a lot of fake websites, with fake profiles, whose only goal is to take the money or clicks from their members.
Therefore, we are here today to present you five of the most influential and used international dating websites.
Without any further due, strap in, and let's begin!
Is your dating app giving you the best chance for success?
Make sure to take our online dating site/app quiz to find out.
People who follow our dating site suggestions have on average 2 more dates per month.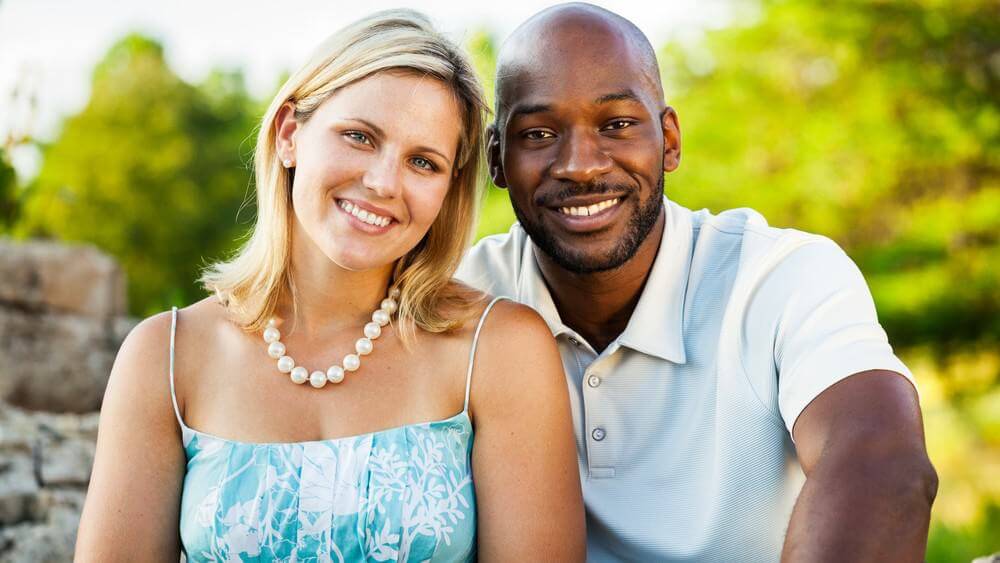 Best International Dating Sites 2023
Below is my list of best international dating sites. I rank these on specific ranking factors such as price, registration, how easy it is to make contact, profile quality and more. This will help you decide which of these dating sites is best for you.

Rating
Signing up: 5/5
Making Contact: 5/5
Profile Quality: 5/5
Overall Quality: 5/5
Description
International Cupid is a website for dating that was founded by creators of some of the Cupid Media network websites, such as Filipino Cupid and AfroRomance.
It was made to help people find their perfect match, but not constraining on one or several nationalities.
It is one of the most trusted websites for dating out there.
When it comes to the member base, International Cupid has members registered from all over the world.
Most of them are coming from the United States and countries from Europe, mostly from the UK, Germany, and France.
Countries from Africa, the Middle-East, Asia, and Latin America participate in member count with a relatively large percentage when combined together.
On International Cupid, it is fairly easy to meet other people and let them know that you like them.
You can send hearts and people to your favorites list.
Those two options are free, but if you want to send a message, you have to become a premium member. Receiving and answering messages is also free.
Quality of profiles on International Cupid is very good.
There are different types of information that you could write and both premium and free users can do it for free.
OFL Top Recommendations based on 100,000+ Survey

"Serious Relationships"
"Discreet Hookups"
"Best Course for Men"
"Quick Flings"
"Normal Hookups"
"Our Quiz"
Apart from the web version, there is a mobile app that has all the features as the website does, so you could access your dating profile and find perfect match anytime you want.
Pros
It has a very wide member base, with people coming from all over the world, so there is someone for anyone.
A quick registration takes only 1-3 minutes to fill in the information and email verification is not required. You have an option to register via Facebook as well.
Free users have access to several neat options, such as sending hearts, replying to messages and the advanced search filters to help you find the person with all the right characteristics.
Profiles and profile pictures can be viewed by both premium and free users.
There is a mobile app, with all the important options included and the option to see successful matches.
Cons
Premium membership is required if you want to send personal messages.
The mobile app is not supported by iOS.
Who is it best for?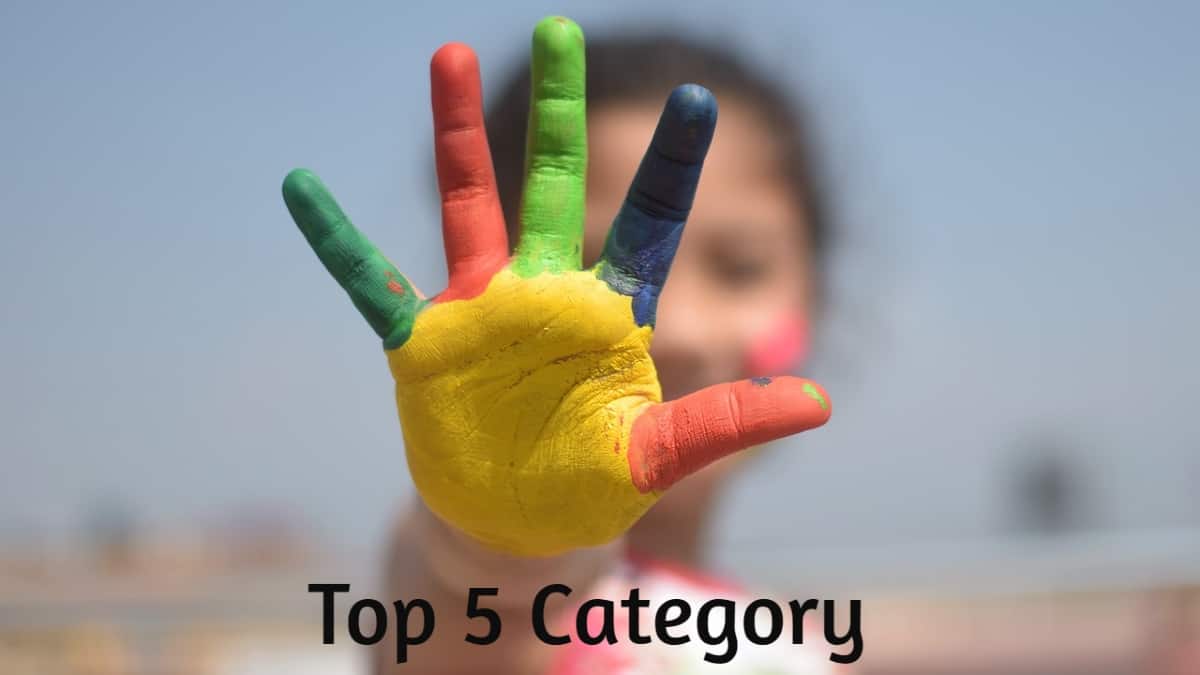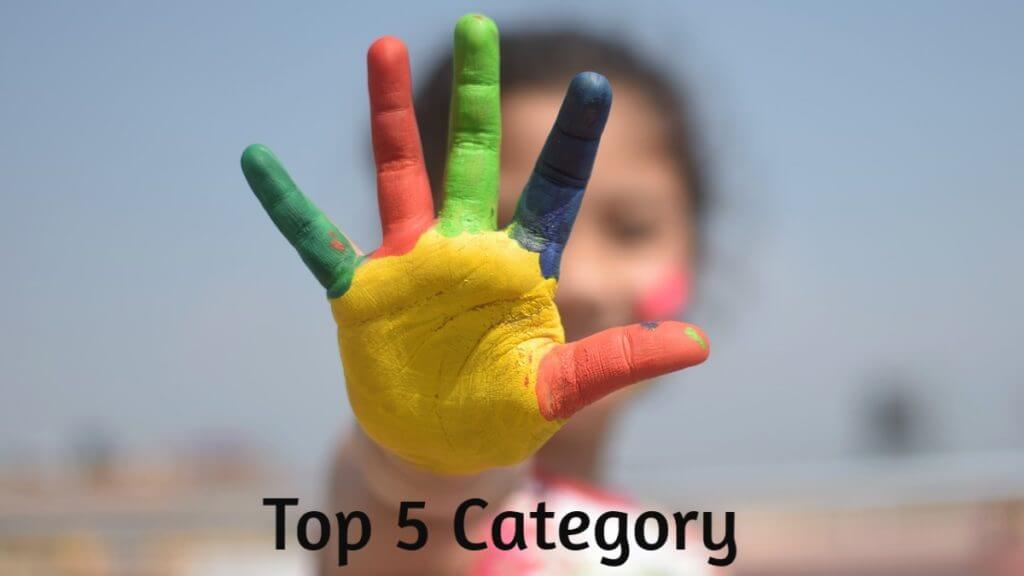 International Cupid is a useful dating website for the people who want to meet someone outside their home country.
Most members of International Cupid are between the age of 35 and 54, so if you want to meet a young to mid-aged partner, this dating website is for you.
FAQ
How many pictures can I share as a free member?
You can share up to 5 of your pictures as a free member. If you want to add more, you will have to get premium membership.
Contact
The United States and Canada: 1-800-787-0838
United Kingdoms: 0800 056 9427
Australia: (07) 5571 1181
Other countries: +61 7 5571 1181
Fax: +61 7 3103 4000
Sign up to International Cupid here.
2. Cupid Media

Rating
Signing up: 5/5
Making Contact: 5/5
Profile Quality: 5/5
Overall Quality: 5/5
Description
Cupid Media is technically not a single website, but a network of different Cupid dating websites, such as Columbian Cupid, Russian Cupid, Indian Cupid, etc. for users in specific countries or regions, as well as International Cupid, for users who want to meet foreigners.
The total member base is huge.
When combined together, all Cupid Media websites have over 30 million members from the United States, Europe, Canada, Africa, Asia, Latin America, and the Pacific.
The idea is to help people find their perfect match anywhere they want, in both domestic and foreign countries.
Making a profile, as well as most of the core features, are free to use by both free and premium members.
You can like/send hearts to other members without any restrictions, as well as putting them on a favorites list.
Apart from that, free users can also receive and reply to messages.
However, only people with a premium membership can personally send messages.
As for other features, there is a very nice translation tool, which helps with language differences, especially on the International Cupid.
Along with that comes the interface in multiple languages. That really helps people to navigate the website, even if they don't speak some language.
Premium membership costs $11.66 a month.
With a premium membership, you would unlock certain features, such as the ability to send messages first, without having to wait for someone to break the ice.
Pros
Easy to register, takes up to 5 minutes. You also have the option to sign up by using your Facebook profile.
It is present in a lot of countries, which opens a large number of possibilities, giving you the option to find your perfect match almost anywhere in the world.
Wide range of free features for people with free membership, such as full profile viewing and sharing up to 5 pictures, liking other people's profile and chatting.
Search options are very well built, you can add a lot of filters, allowing you to completely customize search criteria.
Cons
Sending messages is only available if you are a premium member.
Who is it best for?
Cupid Media network is basically made to fit everyone.
Do you want to find a date in your country? Done. Do you want to find a date from a foreign country?
Also done.
Do you want to find someone with a certain set of characteristics?
Make sure to use very specific search system, that allows you to completely customize your search results to match your preferences.
FAQ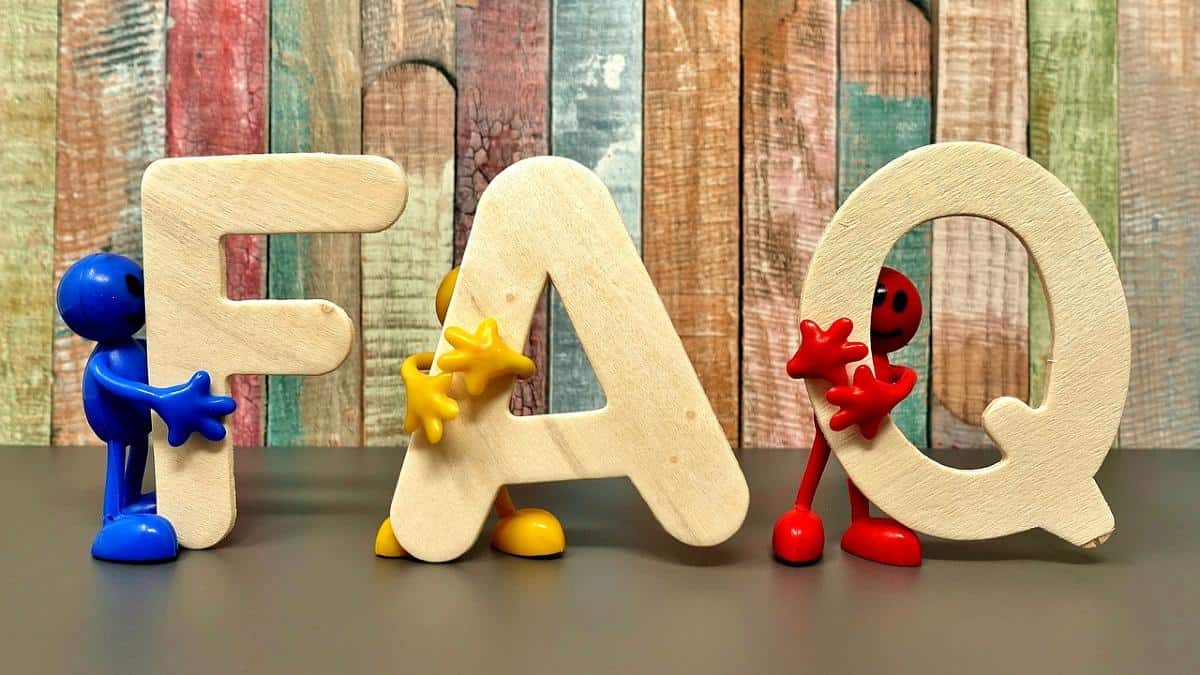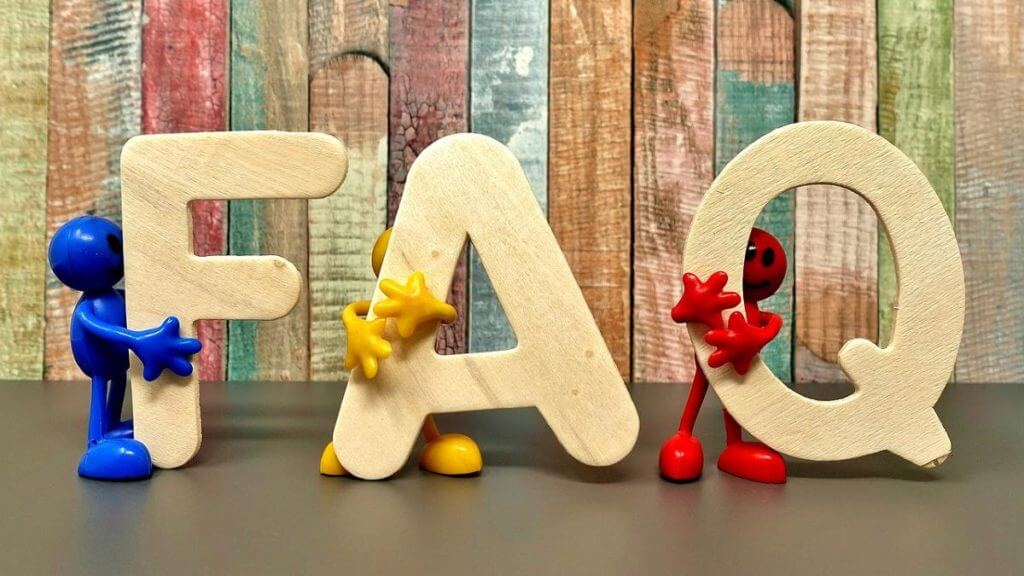 'Hi, I am from Australia and I would like to meet someone from the United States.
Which of these websites Cupid Media offers I can register to in order to do that?'
Hello, people who are using a specific country's website usually want to find a date in their own countries.
So the best option for you would be to register to International Cupid and find the person from the United States.
Contact
The United States and Canada: 1-800-787-0838
United Kingdoms: 0800 056 9427
Australia: (07) 5571 1181
Other countries: +61 7 5571 1181
Fax: +61 7 3103 4000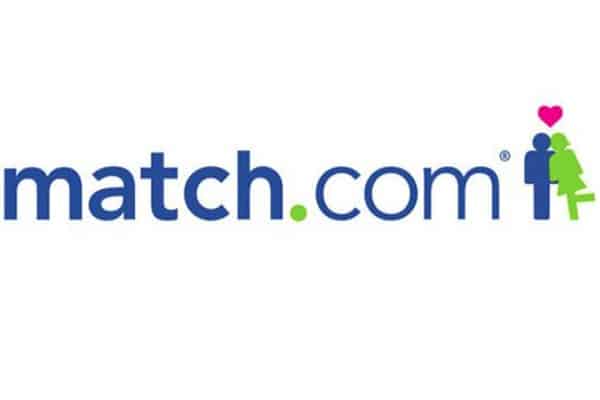 Rating
Signing up: 4.8/5
Making Contact: 4.9/5
Profile Quality: 5/5
Overall Quality: 4.9/5
Description
With over 15 million active users and over 7 million paid members, Match.com is one of the most popular dating websites in the United States.
On Match.com, you can easily find the kind of person you want, whether you just want an adventure or long-lasting relationship.
There is everything for everyone.
Because it has been online since April 1995, Match.com gained the reputation of dating website that arranged the most marriages, relationships and first dates in the existence of online dating.
Match.com offers a guarantee that you will find someone in the first 6 months of the time of your registration.
If that doesn't happen, you get another 6 months for free.
You can easily sign up for the website either by using your email address or via Facebook and some other social media profiles.
After that, there is a detailed questionnaire, which will take you around half an hour to complete.
As for the main features, all main features are there for both free and premium members.
Additional features are unlocked by having a premium membership, which can be paid every 3, 6 or 12 months, starting from $17.99 per month.
Along with the subscription you get the option to see people's views, likes, positive ratings, winks and messages in your inbox, which makes it pretty handy.
As for free features, you can edit your profile, add some pictures, use the search option to find matches, send winks and have access to the phone app.
Match.com has a large number of features, but no need to worry about the complexity of using them.
In that regard, Match.com is very easy to use because it has a very simple structure and it includes the phone app, which allows you to look for dates from anywhere you are.
Match.com is based in 28 different countries all over the world and it is available in 38 different languages, meaning that you can find and chat with people from the entire globe.
Pros
Huge and diverse members base, spread over 28 countries
Users receive 7 daily match suggestions, depending on the search criteria
A large variety of searching tools, letting you customize your search preferences
Lot other options for free users
Match.com guarantees you will find your match in less than 6 months; otherwise next 6 months are free
Match.com is the most successful dating website in the history of online dating
Excellent support team, able to be contacted from Monday to Friday, via live chat on the website and by email
Cons
It is not possible to send/read messages if you are not subscribed
There is no way to see if someone is a subscriber, so you can't know if they are ignoring you or simply cannot answer
Only subscribers have the option to use the privacy mode
Who is it best for?
Match.com is one of the most successful online dating websites out there.
It is mostly for everyone, though there are a lot of features that are locked behind the paywall, so if you don't intend to pay for at least 3 months, perhaps it is better to look for an alternative.
On the other hand, you can get free 6 months membership if you don't find anyone in the first 6 months.
FAQ
'Am I able to read the messages other people send me?'
Only subscribers can read/send messages on Match.com.
'Does Match.com has live customer support?'
Yes, there is a live chat on the website, where you can reach one of their operators if you run into any problems.
Contact
https://www.match.com/help/#holder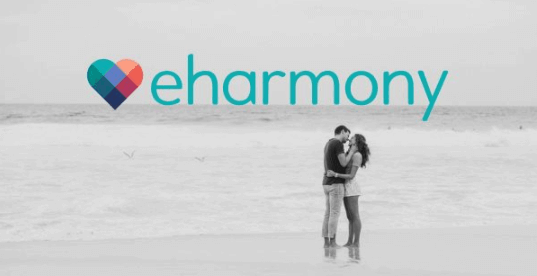 Rating
Signing up: 5/5
Making Contact: 4.8/5
Profile Quality: 4.9/5
Overall Quality: 4.9/5
Description
eHarmony was founded back in 2000, and since then, it has developed a lot of options to help its users find their perfect match.
It does that by using very advanced tools for matching people, that are based on different psychological principles of the mutual attraction.
That means the website will match people who are comprehensive to one another, who have similar backgrounds, life goals, and personality traits.
The most difficult part of using the website it the lengthy process of registration, which can take up to 30 minutes.
It is so because you have to answer a lot of questions, with the optional choice of the personality assessment questionnaire, which lets you answer around 150 questions in order to determine your personality.
Along with that comes the eHarmony's 29 dimensions of compatibility system, which will ask you about your social lifestyle, relationship skills, values or beliefs, physical looks and similar, as well as the questions about what are your preferences when it comes to people's age.
After you have passed this lengthy process of answering questions, you can start hunting, once you upload at least one photograph.
Once that is done, you will get the list of possible matches, giving you the option to see how much you are similar in different aspects. For example, 87% similarity in food choice and 25% similarity in music choice.
Free members are capable of browsing other member's profiles and send likes/smiles. However, if you want to send messages and read your inbox, you need to pay for a premium membership.
You can subscribe for three, six or twelve months. The prices are respectively $56.95/month, $29.95/month and $17.95/month.
As a bonus, you can get an extra three months of membership if you are not satisfied with your first three months.
Apart from that, free members get Free Communication Weekends from time to time, where they are able to enjoy paid features for the entire weekend.
Another very good characteristic of eHarmony is that is values privacy a lot. Not everyone can see dating profiles, not even members who are online.
They can only be seen by matched members and people who subscribed. Along with that, you can only see profiles with photos.
Pros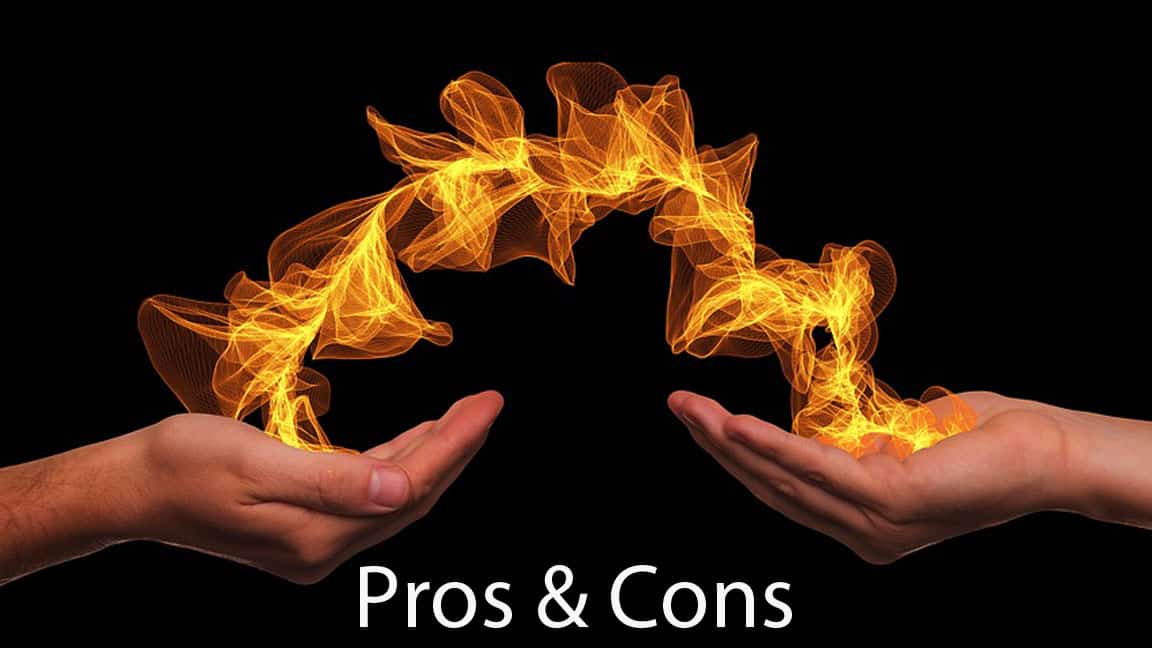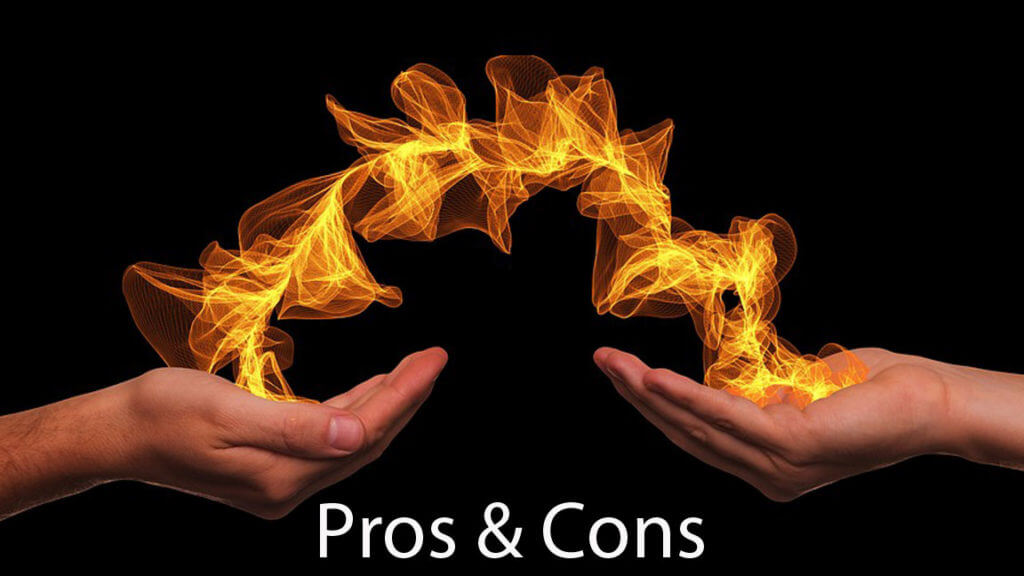 There are members from over 190 countries, letting you meet people from across the world.
Profiles are very detailed, allowing you to get a real picture of someone's personality.
An excellent matching system that uses interesting psychological characteristics amongst other things.
Option to get guided communication, to help you break the ice.
Excellent privacy settings, allowing you to easily protect your personal information.
Cons
Price is way higher than on most of the other dating websites.
Search option is kind of limited.
There is no option for people from the LGBT population.
Who is it best for?
eHarmony is the best choice for people who are looking for a long-term relationship or even marriage.
It was responsible for around 2% of all marriages in the United States in 2007.
Since it is a bit pricey, it is not quite recommended to people who are looking for a quick adventure, since there are better options to choose from to fulfill that purpose.
FAQ
'Can I skip this long sign up process?'
Yes, there is an option to skip some parts of the signup process.
You can answer only basic questions and then skip the optional 150 personality questions if you want.
Contact
https://help-singles.eharmony.com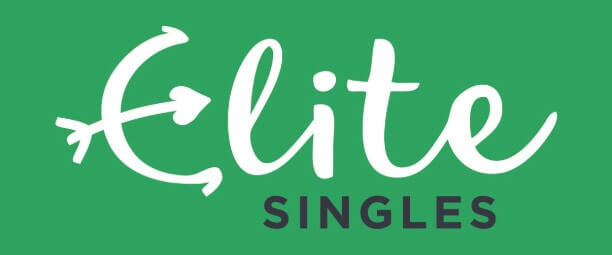 Rating
Signing up: 4.0/5
Making Contact: 3.9/5
Profile Quality: 4.0/5
Overall Quality: 4.0/5
Description
Elite Singles is considered to be one of the best online dating services for people who are educated and who are looking for long-term relationships.
It is present in over 20 countries, with around 65,000 new members each week and 2,000 new couples on average per month.
As for the status of the members, over 80% of them are well-educated people with some university degree.
So, if you like to date smart people, this is your chance. Most members are males between 25 and 34 years and females between 35 and 44 years.
When we talk about the signup process, it takes a bit longer to complete it.
The registration itself is easy enough, but there is a very in-depth questionnaire about your personality, for which you might need to spend around 20 minutes.
There are a lot of options when it comes to making contact. You can like and comment on your matches' photos and send and read messages.
However, those, and some more advanced options are only available to people with paid membership. Free members can mostly wink their matches and use search filters for finding them.
Profiles on Elite Singles are detailed and you can see compatibility charts and statistical data to see those areas in which your match and you are compatible.
One bit hard thing for free members is that they cannot view profile pictures at all, which can be a problem and is basically forcing you to pay in order to get some basic features.
There are three packages for a paid membership. You can pay for 3, 6 or 12 months.
The price for 3 months is $37.95 a month, for 6 months it is $21.95 a month and for 12 months it is $19.95 a month. You can make your purchase with Credit Cards, Debit Cards, and PayPal.
If you want to chat and find your matches whenever you are at the moment, there is an Elite Singles mobile app.
You can download it on both Android and iOS devices, which is excellent news.
Pros
You can get highly compatible matches by doing the personality survey.
Easy registration process.
You get personality report free of charge.
Compare likes and dislikes
You can see the answer to questions, letting you see the answers you and your match had chosen
There is a mobile application with every important feature; works on both Android and iOS
Cons
The sign-up process can take a while, up to 20 minutes
Reading and sending messages is not available unless you are a paid member
You cannot see images unless you subscribe
It is a bit pricey compared to other online dating platforms
Who is it best for?
Elite Singles is the best choice for educated people who would like to meet other intellectuals because most of the website members are people with a university degree.
Apart from that, it is mostly for people who are willing to pay for even some basic features, such as viewing profile pictures.
FAQ
'I cannot see my profile picture, what am I doing wrong?'
If you are not able to see your profile picture, you probably need to wait for your profile to be approved, or you did not meet certain requirements set by the website.
'Where can I find my matches?'
You can find your matches and match recommendations on the page called 'Matches' by clicking on the match list tab on your profile's homepage.
Contact
https://support.elitesingles.com/hc/en-us
Tips & Tricks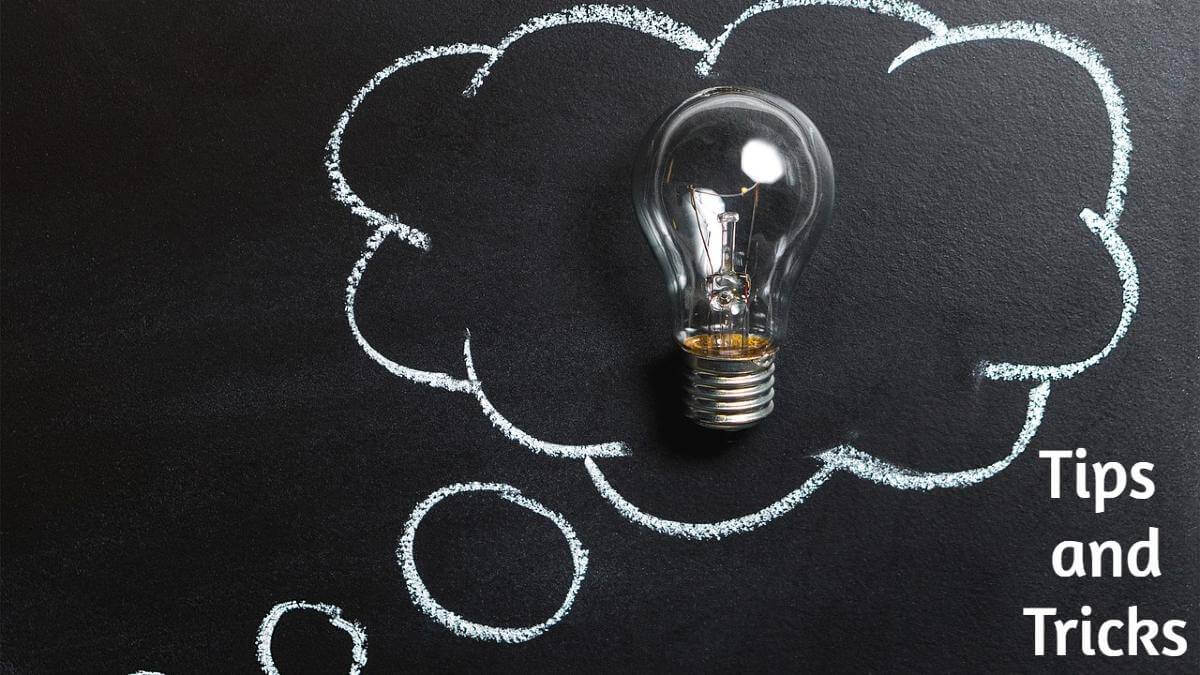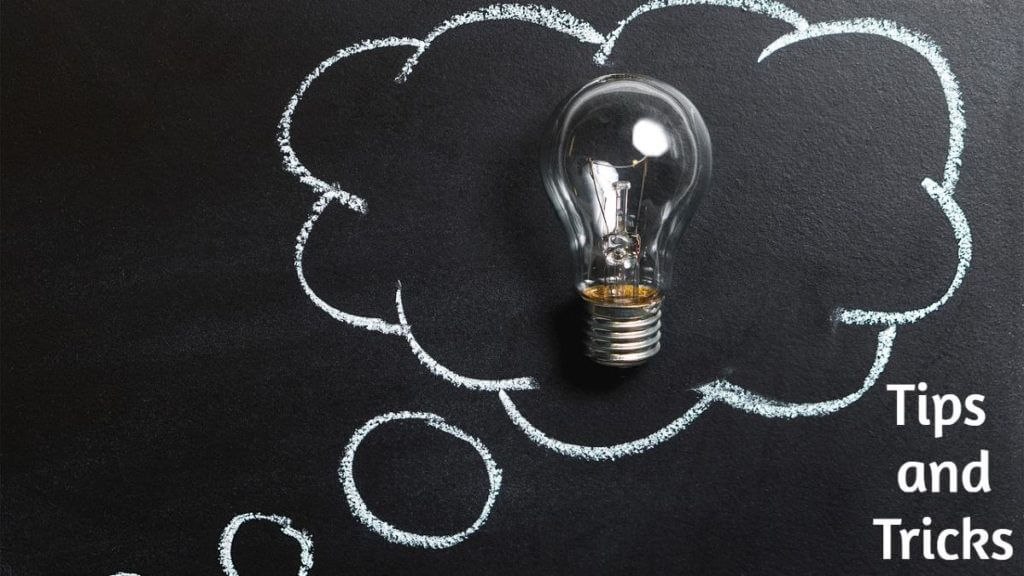 Now that we had talked about some of the best international dating sites, let's go over several tips and tricks that could help you impress that special person on the other side of the screen.
Be persistent – you will most likely run into several obstacles, failed conversations and rejections. However, that shouldn't discourage you to keep on trying. You never know when the perfect match can appear.
Have fun chatting – even if you don't manage to find someone for a relationship, you can have a lot of fun talking to people, perhaps even become friends with some of them.
Use filters – most dating websites have advanced filters to help you adjust your search. Make sure to use them in order to narrow your search to match the characteristics you prefer.
Stay calm – if you find someone you like, don't be afraid to break the ice and start a conversation. However, try not to be too pushy, not everyone likes people who talk much.
Ask for video chats – after you meet someone, you should ask them if they want to do video chat, simply to meet them and make sure they are real since there are a lot of fake profiles out there.
Be straightforward – same as when you meet someone in real life, you should tell the person how you feel and what kind of relationship you would want. That way, you can evade some not so nice situations in the future.
Conclusion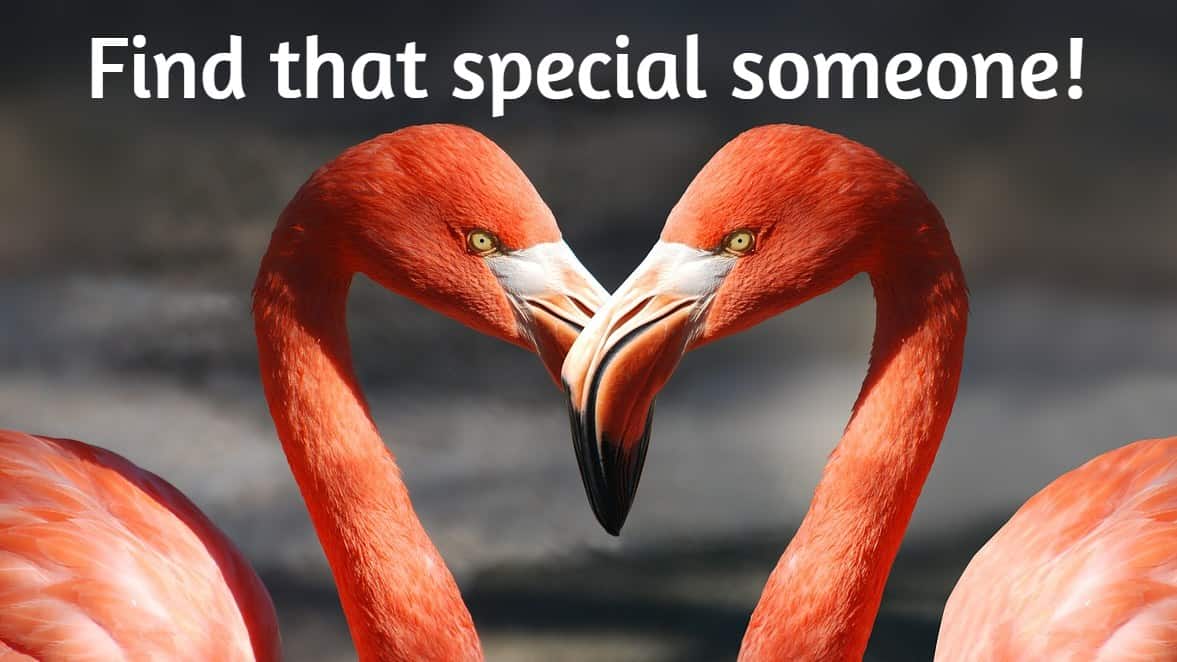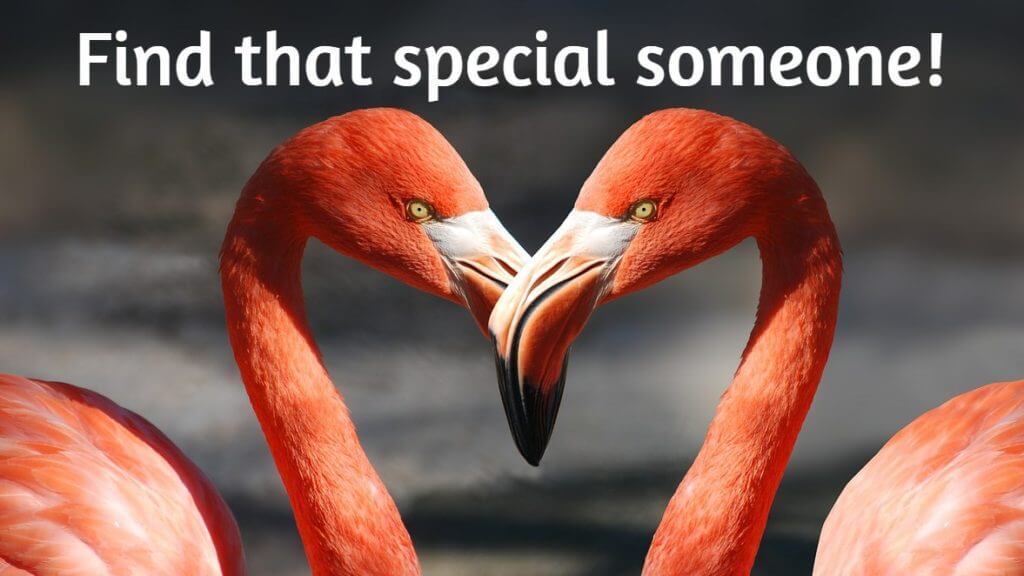 Now you are aware of the best online international dating sites.
Then what are you waiting for? Go out there and meet that special someone, with whom you would spend days and nights doing marvelous things and, who knows, one day you may end up marrying that person.