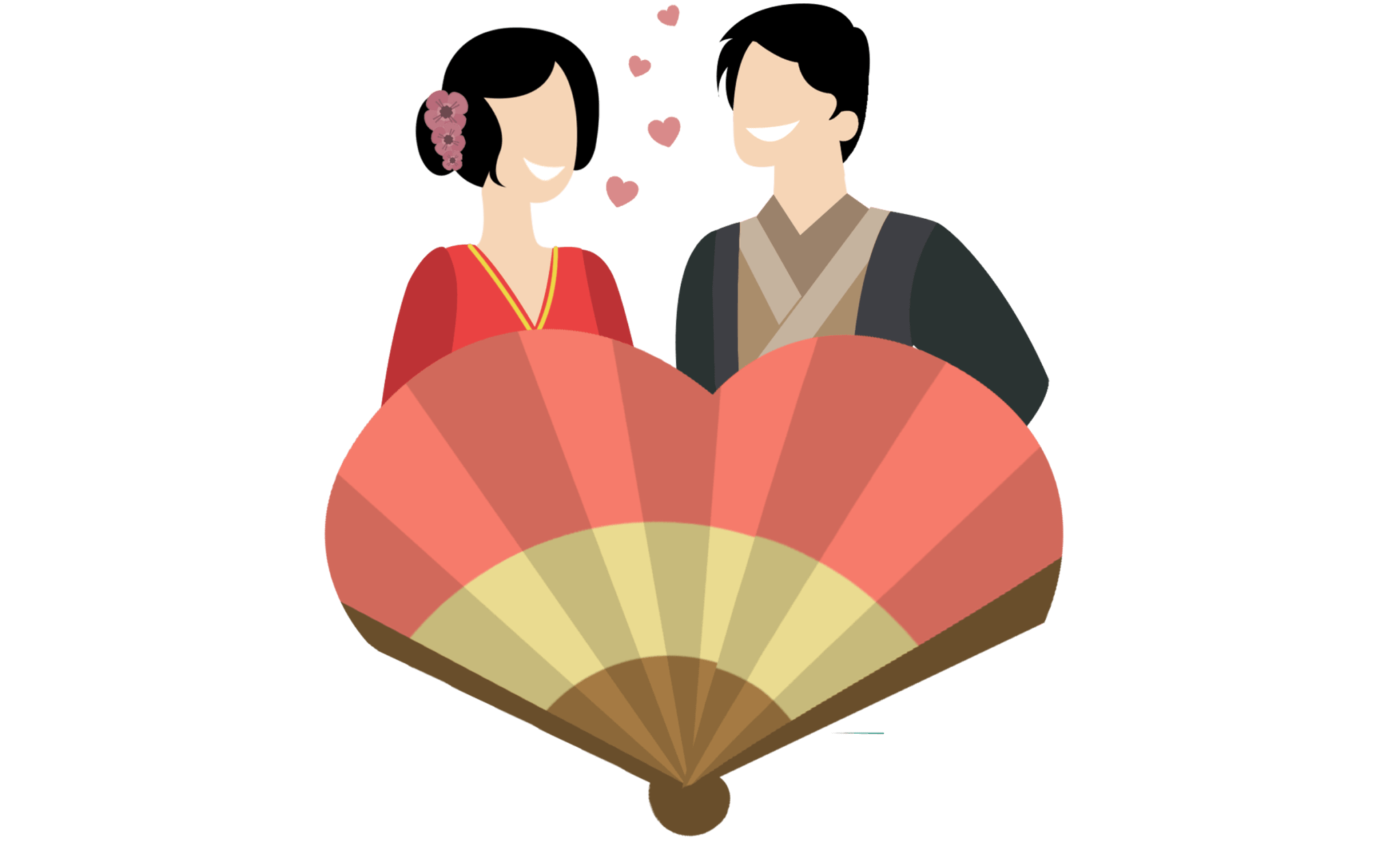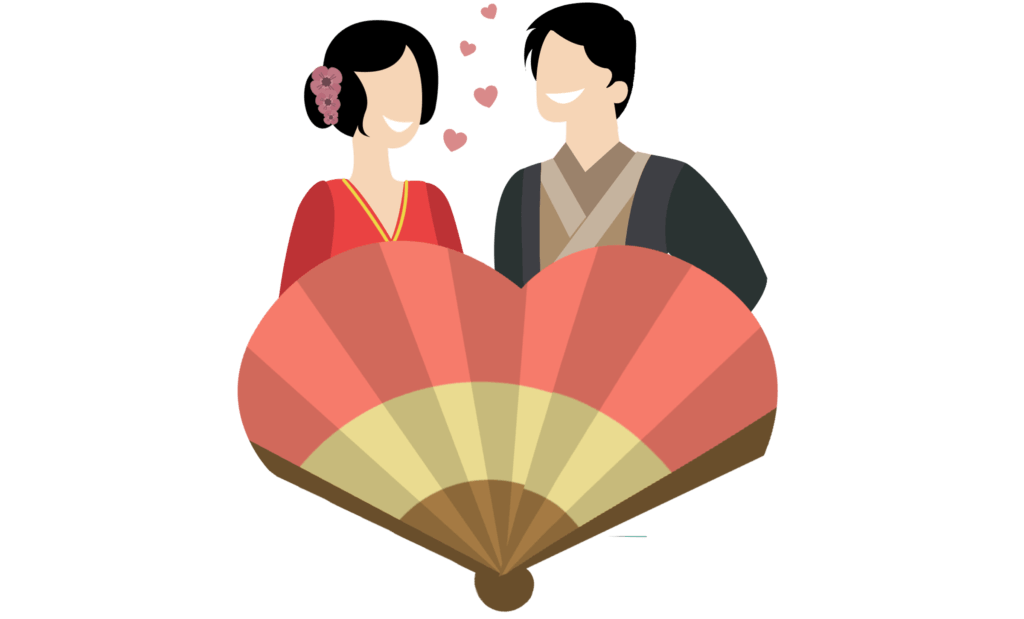 Ah Japan, such a lovely country. Apart from the lighted-up streets of Tokyo, peaceful villages of Kyoto and cherry blossom trees on every corner, Japan also has a massive dating community.
In the modern era, dating can be hard at times, whether it is because of our fear of rejection or we have bad experiences with dating.
But luckily there is a high number of dating apps and online dating sites which make dating that much easier.
The great thing about these dating sites is that you just create an account, select what you're looking in a partner and you can start searching for people to chat, meet or even end up having a relationship.
OFL Top Recommendations based on 100,000+ Survey

"Serious Relationships"
"Discreet Hookups"
"Best Course for Men"
"Quick Flings"
"Normal Hookups"
"Our Quiz"
Today we are going to be talking about the best Japanese dating sites for you to check out.
Most of these apps are going to be for foreign users who don't know how to speak Japanese so you don't have to worry about a language barrier stopping you from meeting a Japanese woman.
Let's begin!
Is your dating app giving you the best chance for success?
Make sure to take our online dating site/app quiz to find out.
People who follow our dating site suggestions have on average 2 more dates per month.
Best Japanese Dating Sites in Video Form
Audio (podcast) form for those of you on the go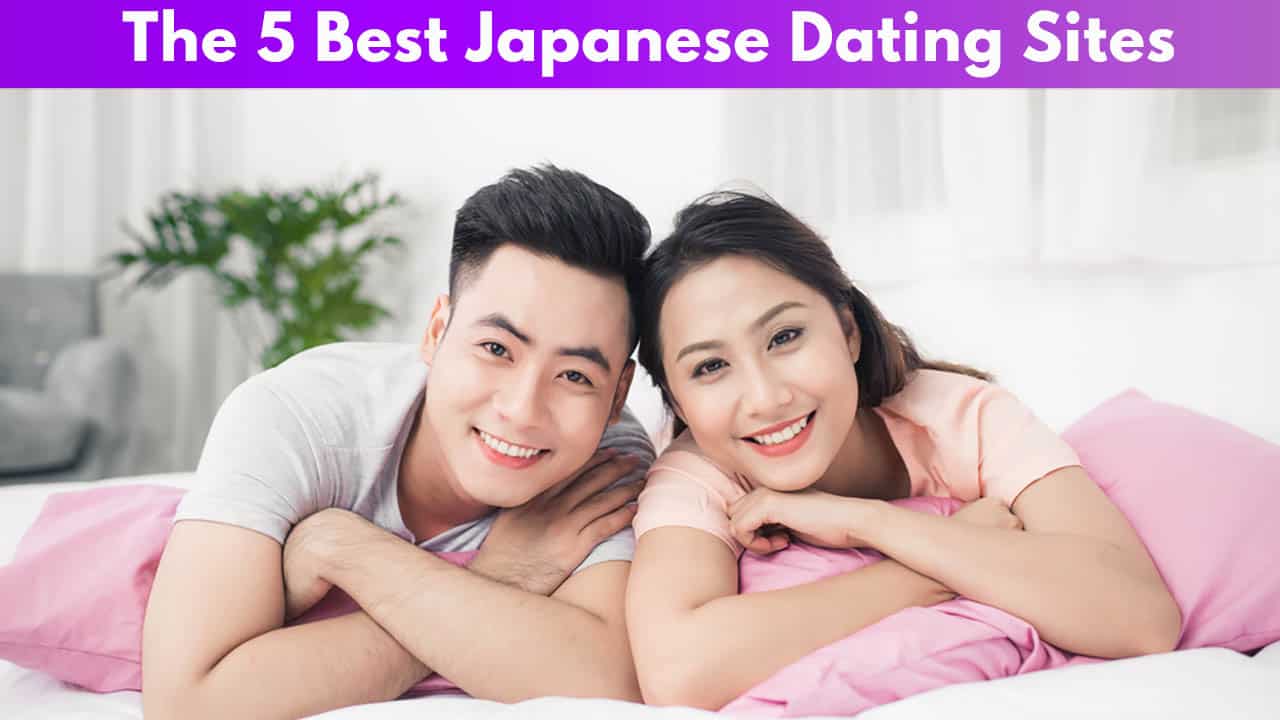 The 5 Best Japanese Dating Sites
Below is my list of the top 5 Japanese dating sites. I rank these on specific ranking factors such as price, registration, how easy it is to make contact, profile quality and more. This will help you decide which of these is the best Japanese dating site for you.
1. Japan Cupid

Rating
Signing Up – 4.8/5
Making Contact – 4.7/5
Profile Quality – 4.9/5
Overall Quality – 4.8/5
Description
Japan Cupid is just one of 35 dating websites that Cupid Media offers. The website caters to Japanese online daters who are looking for someone to chat with or even meet.
The interface itself is like any other Cupid Media website and it's really easy to navigate through the site because it's quite user-friendly.
This site has over 700.000 Japanese members using it every day and about 90.000 from the USA. Overall there are more than 1 million monthly users from all over the world.
Most members are between 25 and 34 of age but there is a high number of older and younger users as well and it's quite easy to find someone of your age to chat with.
As far as language is concerned, you don't have to worry if you don't know Japanese because this website has a "Translating Messages" feature for Premium members so it's not a bad idea to pay a little extra cash.
Since we are on the topic of Premium membership, you have two subscriptions: Gold and Platinum.
Some of the features which Premium membership offers include:
Communication with all members (Gold and Platinum)
Live chat (Gold and Platinum)
Anonymous profile (Gold and Platinum)
Double profile space (Platinum)
Advanced matching algorithms (Platinum)
Message translating (Platinum)
Although this site is a bit more expensive than other Japanese dating sites, overall it offers the best features which allow you to easily find a Japanese man or a woman to chat with.
Pros
Sending messages to other members is free for all users so you don't have to upgrade to a Premium membership to chat with someone.
When registering there are no boring surveys you need to fill out and you can even sign up using your Facebook account.
You are offered to make a highly detailed profile so you get better matches with people of similar interests.
The site shows if the person is speaking Japanese or English.
Cons
The app is available on Android, but not on IOS.
Who is it best for?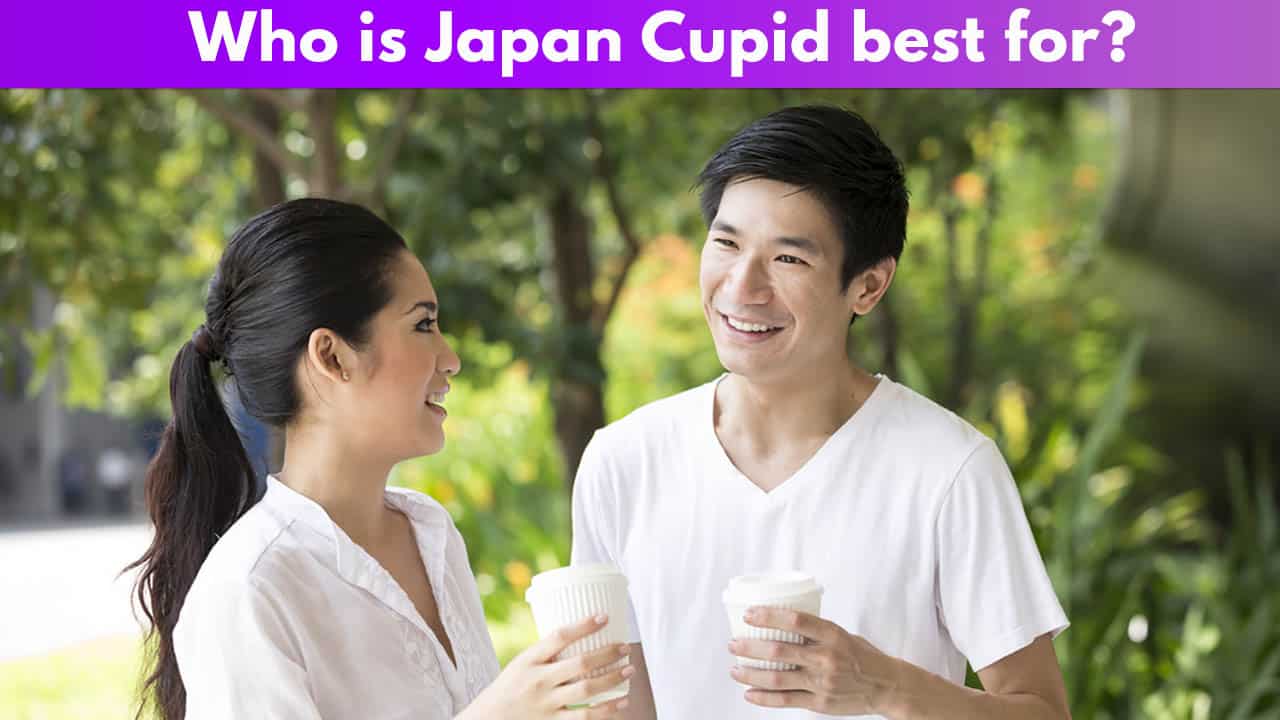 Japan Cupid is best for anyone looking to find someone from Japan to chat with or even meet in real life. The majority of the users are between the ages of 25 and 34 so Japan Cupid is for anyone looking for a match in that age group.
Overall, this website is for Japanese people who want to meet foreigners and foreigners who want to meet Japanese people.
FAQ
What is Identity Verification?
Identity Verification is a feature that allows members to verify their profile and it is the best way to make sure that the profile is genuine. To verify your profile, you will be asked to provide a document proving that you are using the account.
OFL Top Recommendations based on 100,000+ Survey

"Serious Relationships"
"Discreet Hookups"
"Best Course for Men"
"Quick Flings"
"Normal Hookups"
"Our Quiz"
How do I block someone?
If you are having problems with a member and you want to block them, simply click on the "Block User" button which is visible in the chat. Also, before blocking them, remember to report abuse so that the user can be blocked from the site itself and to stop them from potentially harassing others.
Contact
Address: Cupid Media Pty Ltd., PO Box 9304, Gold Coast MC QLD 9726, Australia
Phone/Hotline: +61 7 5571 1181
E-Mail: [email protected]
2. Bumble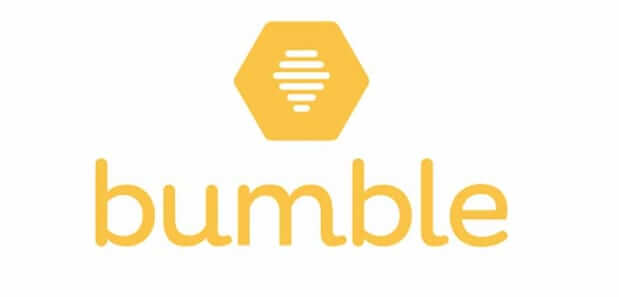 Rating
Signing Up – 4.7/5
Making Contact – 4.7/5
Profile Quality – 4.8/5
Overall Quality – 4.7/5
Description
Although not a Japanese dating app, Bumble has been taking a storm in the Japanese dating community over the past few years since it was first launched.
Like other famous dating apps such as Tinder, you swipe left or right on profiles you want to match and it has pretty much all the features of any other dating app.
What sets this dating app apart from others is the way you interact with other members and most dating apps and websites are designed to let you message anyone, whether you are male or female.
However, on Bumble, women are supposed to message first and this allows women to make the first move so that they can get a nice conversation going and avoid tons of messages from guys there not even interested in.
Because the roles are shifted, it's easier to get a match with a Japanese woman if she finds your profile appealing and you won't have to do anything but wait.
Signing up is easy and you can even sign up via Facebook and you will instantly get matches after you link the app with your Facebook account based on your personal preferences.
Some of the preferences include sexual orientation, age, range, and distance.
By these preferences, you are being presented with accounts and you will continue to receive suggested matches as long as there's someone who matches your preference.
All in all, although this app is similar to Tinder, it feels like a more grown-up version and is truly one of the best Japanese dating apps in my opinion.
Pros
Because the woman is expected to make the first move it makes it easier for you as a guy to make matches.
Most of the features are free and you don't have to make a subscription to enjoy the app fully.
The signing up process is quick and easy so you will be on the app, ready to swipe away in just a few minutes.
The quality of profiles is higher than most dating apps.
There are a lot of beautiful foreign female users.
Cons
There is no search option, you just swipe on profiles.
Who is it best for?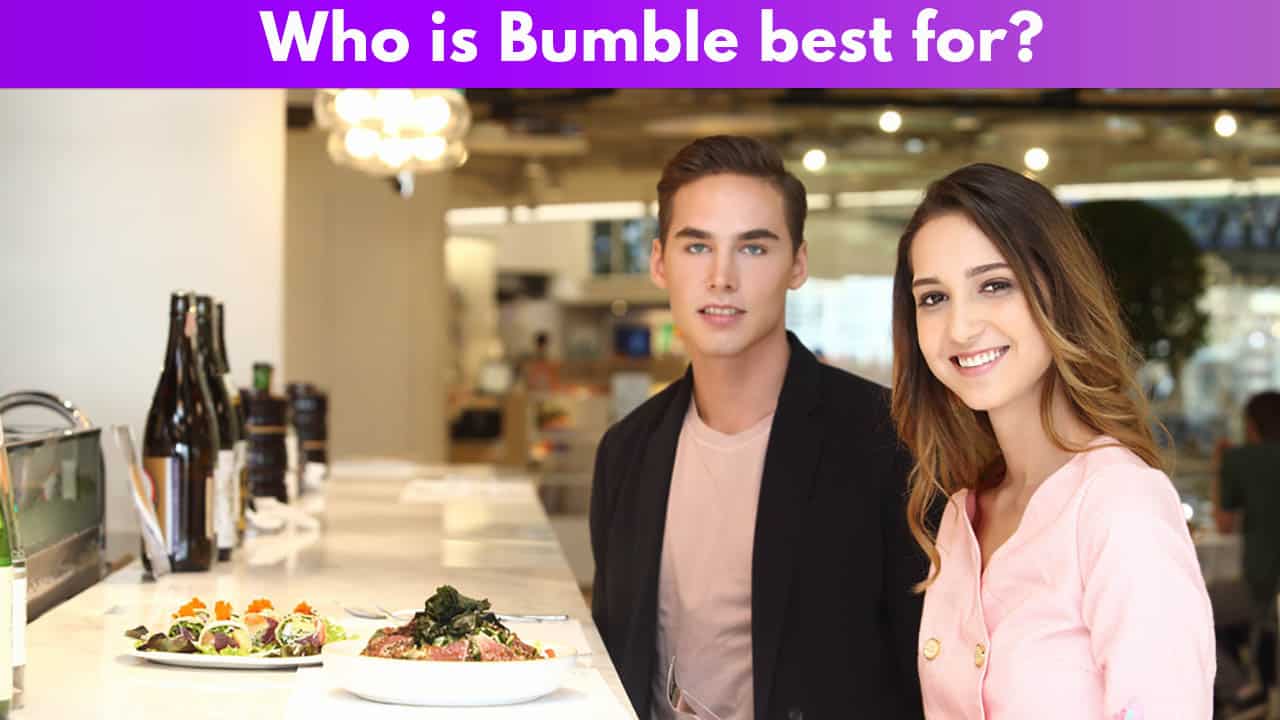 Bumble is best for guys who are tired of making the first move and girls who are tired of getting tons of messages from guys they're not interested in. So it is a win-win situation on both sides.
Also, Bumble is great for anyone in search of gorgeous foreign women, especially from Japan, as it has a huge Japanese membership and the app is getting more popular each day.
FAQ
How can I report an account?
To report an account, simply scroll down to the bottom of their profile and select the "Block and report" button. You will be asked to choose a reason why you are reporting the account and also you can provide a brief explanation of your situation.
Why has my picture been moderated?
Bumble will moderate your profile picture if it contains some of the following:
Nudity or erotic content
Swimwear or underwear selfies in the bathroom
If someone under the age of 18 is in the photo
Your photo contains a watermark
You have uploaded a photo of someone who isn't you and are presenting yourself as that person
If you think that your photo is moderated by mistake, contact their Customer Services.
Contact
Bumble offers customer support via their Facebook and Twitter support page.
E-Mail: [email protected]
Address: 1209 N. Orange Street Wilmington, DE 19801
3. Hatch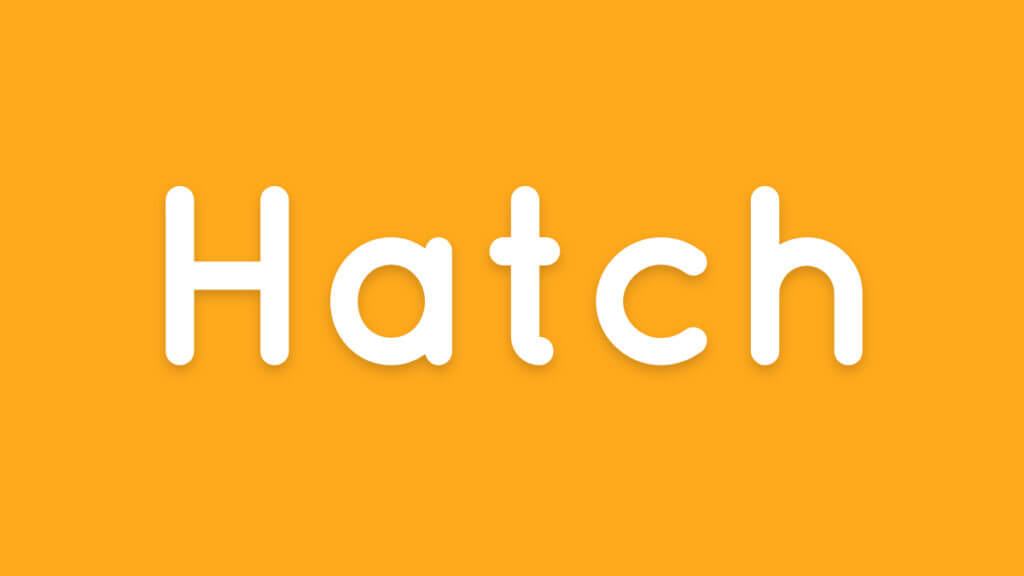 Rating
Signing Up – 4.6/5
Making Contact – 4.7/5
Profile Quality 4.7/5
Overall Quality – 4.7/5
Description
Similar to Bumble, Hatch has been a huge success among the younger population of Japan and it now has over 100.000 monthly Japanese users.
The quality of the profiles is better than most similar dating apps and what sets this app apart from all other apps is that you can see what language the person is speaking and you can even filter your search by language, making it easier to find a match from Japan.
It has the same feature as Bumble, meaning that only female users can send the first message but this dating app also comes with a twist.
Hatch has a "Stop Light Color" status system and you can use colors so that you let other members know what you're looking for"
Green is for "Up for some fun, a serious relationship or whatever"
Yellow is for "Only serious relationships"
Red is for "Just Friends"
This way there is no confusion about what the other person wants and it will surely save you a lot of time searching for the right match.
Pros
The colors make it easier for you to sort out the people you want to match with.
The "Ladies first" feature will make it easier for you to make contact with beautiful Japanese women.
There is a huge Japanese community on the app.
Most of the features on the app are free and you don't have to pay extra to enjoy the full service.
The Language filter is also a great way to filter out which members you want to chat with.
Cons
Because the app is fairly new, there aren't many members using it, but at least there's not much competition.
Who is it best for?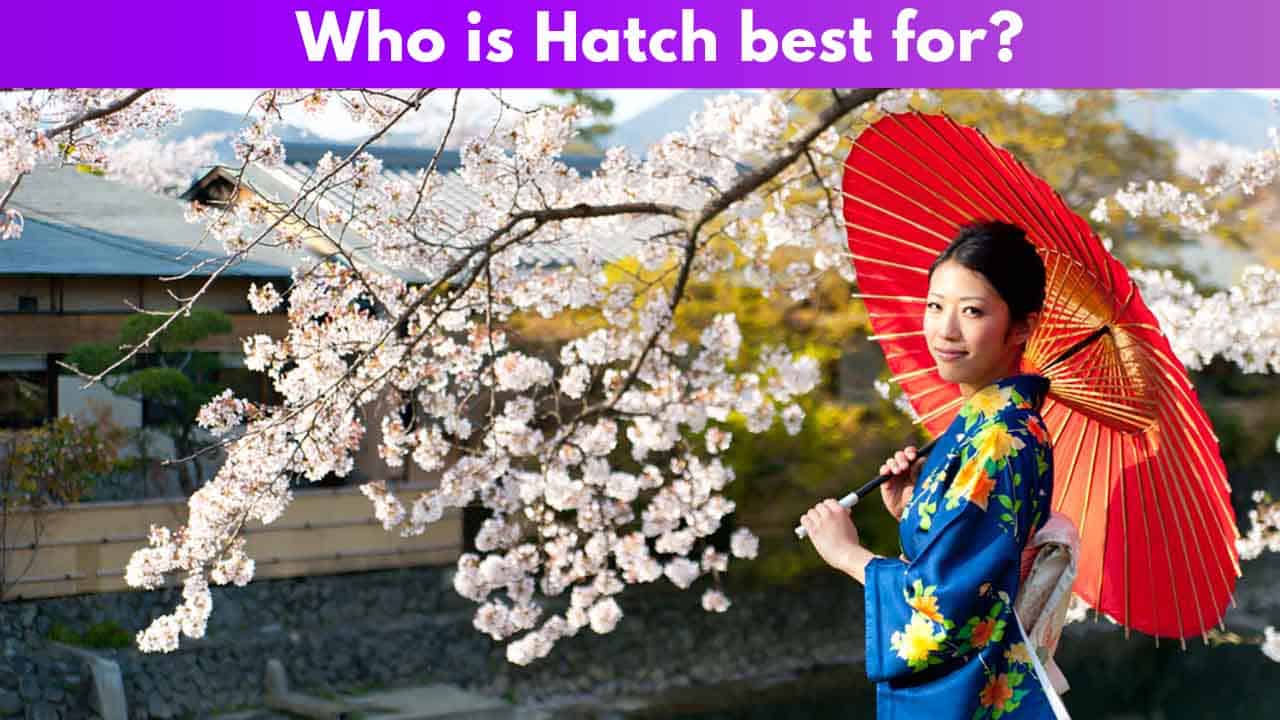 Hatch is best for anyone who knows exactly what he wants and because the app has language filtering and colors which tell you what the other person is looking for, it is fairly easy to get a match.
The majority of the users are between the ages of 18 and 25 and you'll find most matches in that age group.
FAQ
What is a Royal Like?
A Royal Like is a special feature of the app which lets the other person know you've liked their profile as soon as they open the app. It's a great way to get someone's attention with this gesture. Do note that the Royal Like feature is only available for Premium members.
How do I increase the number of matches I get?
Consider writing a detailed description of yourself on your profile and also be sure to set up a great profile picture. Hatch allows you to have up to 6 photographs on your profile so use them wisely.
Contact
E-Mail: [email protected]
4. OkCupid Japan

Rating
Signing Up – 4.5/5
Making Contact – 4.6/5
Profile Quality – 4.8/5
Overall Quality – 4.7/5
Description
This dating website is much more detail-oriented than the previous two we've talked about and there are a lot of things you can write in your profile description all to get better matches.
Like the other OkCupid websites, this Japanese one also has the standard features and because the whole OkCupid franchise has over 50 million monthly users and 1 million daily logins you are bound to find at least 10 matches a day.
What's so great about this website is that once you log in you will be asked to take a personality test which will help you find people with similar traits.
You can search for members by using filters to set up your personal preference and you can also see who is online right now and send them a message.
Also, the matching system uses an algorithm based on the answers you give to their match questions and personality test so you will always get suggestions based on that which helps to filter out any unwanted profiles.
Although you don't have to pay to be able to send messages and chat with other members, a Premium membership will allow you to:
See who likes your profile
Use advanced search filters
Get a daily auto boost
Read message receipts
All in all, this is a fairly good dating website to find a gorgeous Japanese woman to chat with or even meet in real life and there's no harm in testing it out.
Pros
It has over 50 million users worldwide and a fairly large Japanese membership as well.
The website has a high member activity meaning that the number of new members is constantly rising and there is a lot of interaction between the members.
OkCupid has zero-tolerance for fake profiles so you don't have to worry about being matched with bots or scammers.
Lots of filtering for personal preference and detailed profile descriptions.
Cons
The large dating pool means there is more competition which might make it a bit harder for you to get a match if you don't put some effort into it.
Who is it best for?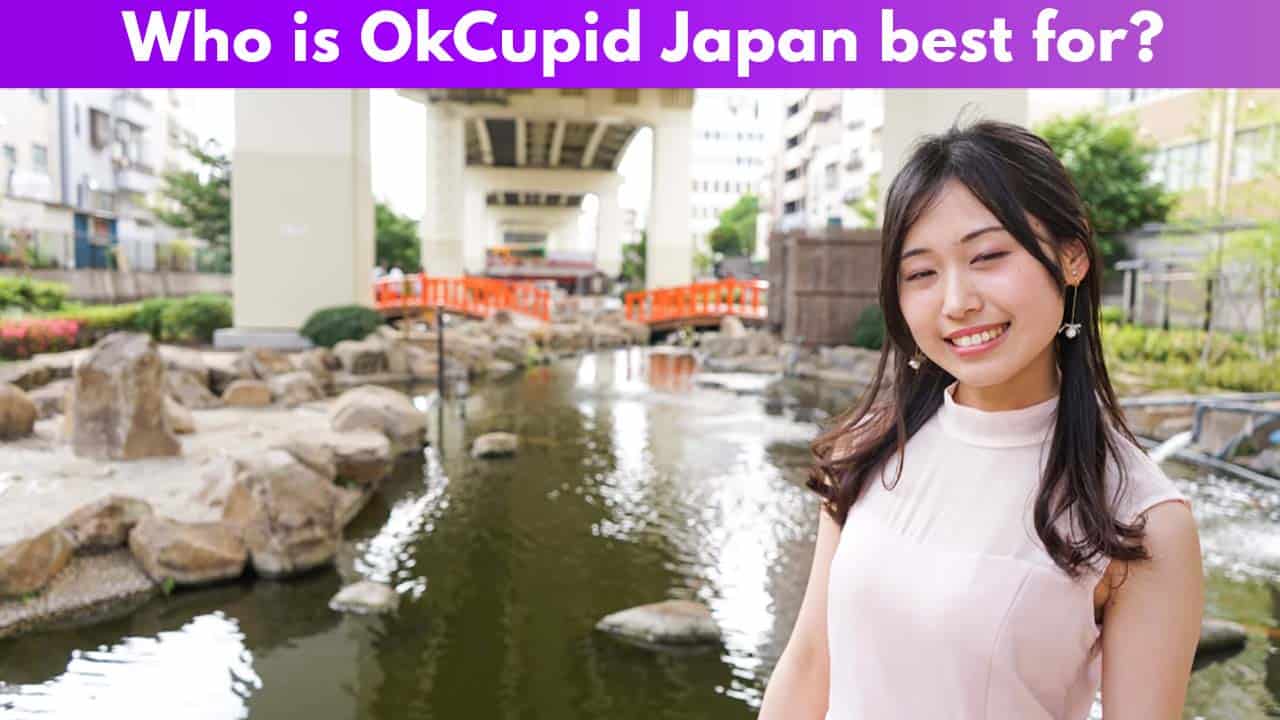 OkCupid Japan is more of a serious relationship kind of website than a hooking-up one so it will surely attract people who want to have a serious relationship with someone from Japan.
Most members who use this site are between 25 and 34 of age but there are also younger and older members on the site as well.
FAQ
How do I cancel my Premium membership?
You can cancel your Premium membership by going to the Account Settings and your Premium membership will last until the next day of the billing cycle.
Can I unmatch an OkCupid member?
Yes, you can. This is done by clicking the three dots on their profile and selecting the "unmatch" button.
Contact
Phone/Hotline: (646) 216-8762
Address: 129 W 29th St Fl 10 New York, NY 10001-5105
5. Tinder

Rating
Signing Up – 4.7/5
Making Contact – 4.8/5
Profile Quality – 4.8/5
Overall Quality – 4.8/5
Description
Ah, Tinder. This app doesn't need much of an introduction because whether you're new to the whole online dating thing or you're a veteran at it, you've certainly heard about Tinder.
And this is either your go-to app or the app you sign up for when you've already tried everything else before.
Since it was launched in Japan at the start of 2015, Tinder has become the definitive app for meeting both traveling foreign users and English speaking Japanese users.
Tinder has a huge membership pool with over 50 million monthly users from all around the world and you will surely encounter even Japanese people.
If you happen to be in Japan, this app will make sure that you get matches with Japanese people right away and you can even start to get matches before you arrive in Japan using Tinder Plus.
The great thing about Tinder is that you just set up your account and start swiping left or right. There are no boring surveys or questions and you can even log in to Tinder using your Facebook account.
Most of the features are free and you don't have to pay anything to get loads of matches but rather just swipe right on the profiles you like and swipe left on the profiles you're not interested in.
To sum up, Tinder is one of the best apps you can use if you want to make friendships, have long-term relationships or just want a simple hook-up.
Pros
It has lots of members from Japan, but also from all other parts of the world.
With the Tinder Plus features, members can start making matches before they even arrive in Japan.
The interface is quite easy to navigate and the app overall is user-friendly.
Cons
You have to be in Japan to get Japanese matches, but hey, who doesn't like traveling?
Who is it best for?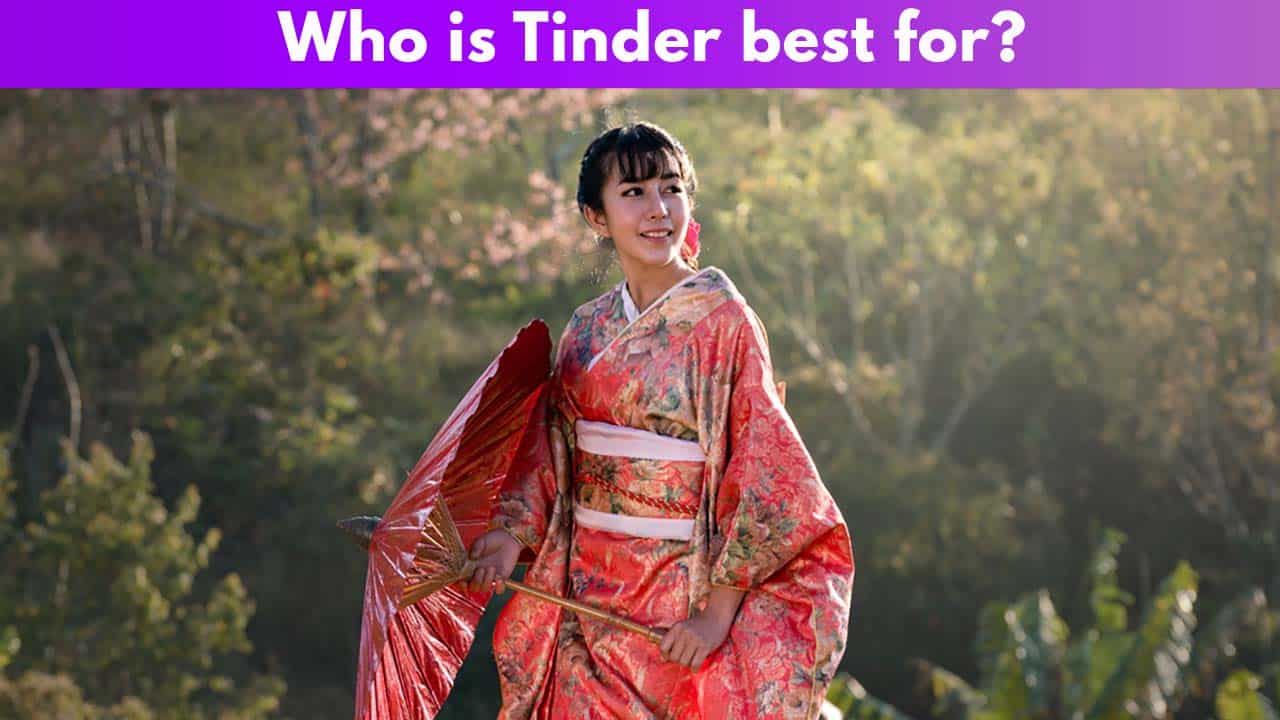 Because Tinder is mostly used by people between 18 and 25 you can expect to find a lot of young people there but there are also older users as well.
Tinder is notorious for being a "hook-up" app but that doesn't mean that you can't find someone who wants to have a serious relationship, you just have to put some effort into it.
FAQ
How can I message someone on Tinder?
You can only send messages to someone you've matched with. To send messages to random people you will have to upgrade to Tinder Plus.
Can I permanently delete my Tinder account?
You can delete your account at any time by simply tapping on your profile icon and selecting the "Delete Account" button in the Settings. If you try to log in again by using your Facebook account or your phone number, a new account will be created.
Contact
Phone/Hotline: 1-214-576-9352
Address: 8750 North Central Expressway, Suite 1400 Dallas, TX 75231, USA
Things to Consider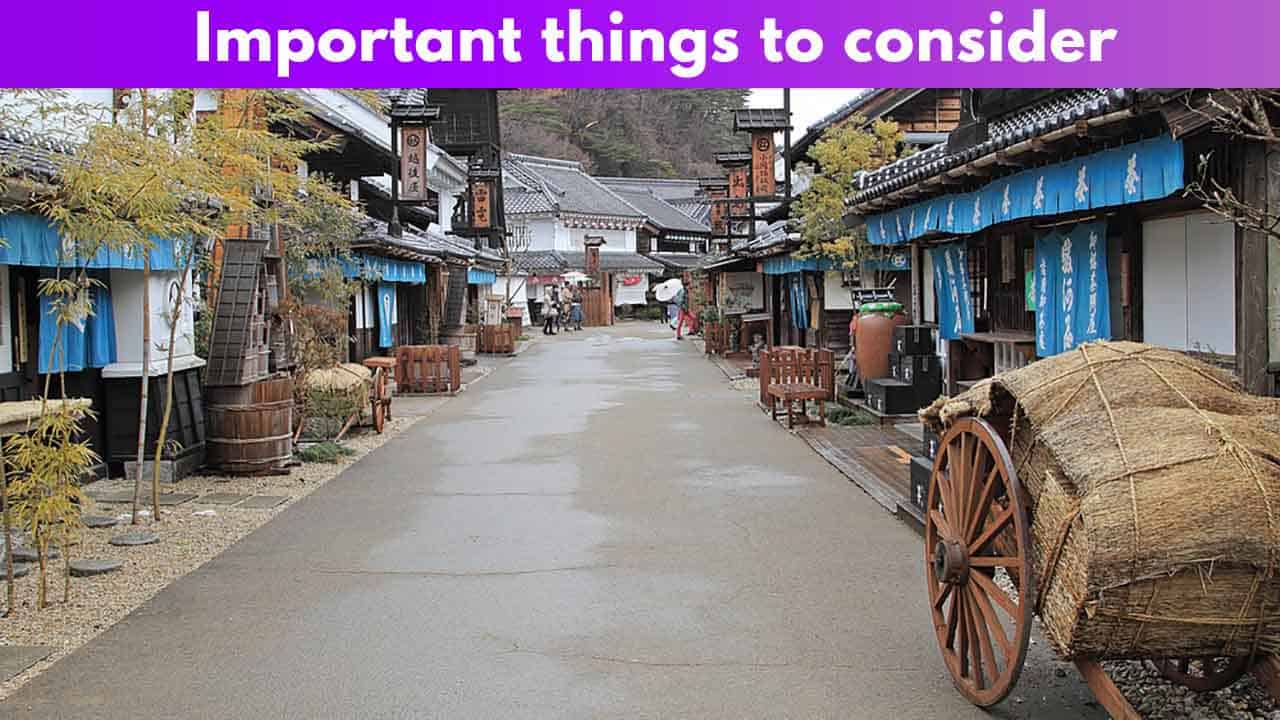 When it comes to dating in real life and dating sites, both have their ups and downs but don't think that going on a dating site is going to guarantee you finding a date. Like with dating in real life, you need to rely on your personality and dating skills to get any results.
No dating website is obligated to find you a date and they are just there to help you find people to interact with, you have to do the rest.
If you're thinking about spending money on dating sites do know that the features that come along with Premium memberships still don't guarantee you finding a date, but rather just increase your chance of getting a match.
If you want to increase your chances of meeting people then don't just use one site. You can log into a bunch of them as long as they are free and that way you are interacting with more people from different platforms.
Not all dating sites are the same and you have to do a bit of research before you sign up to one. Some dating sites, such as Tinder, are more casual and members just want to have fun, while others are more serious and members there want to find someone for a long-term relationship.
If you find someone who you're interested in, don't hesitate to make the first move and try to use a great conversation opener to start talking to them.
Finally, don't give up to easily and try to be patient because even if you don't end up finding a perfect match, you will certainly meet lots of cool and interesting people so it will pay off either way.
Conclusion
That's about it when it comes to the top 5 Japanese dating sites, and as you can see these sites are all different each in their way.
Go ahead and try them for yourself and see if they are your cup of tea and we are sure that at least one site from this list is going to get you plenty of matches.
So good luck on finding your perfect Japanese match!