Even though romantic relationships between older women and younger partners are something that is becoming more and more normal these days, it is always interesting to explore the real statistic of such relationships.
Age-discrepant relationships are interesting to everyone, and it is always useful to compare the statistics with the real situation you may see in your surroundings.
If you are deliberating whether you should start dating an older woman or not, you should always hear a little bit about mature women lovers and their relationships with a younger partner.
For that reason, we have decided to:
OFL Top Recommendations based on 100,000+ Survey

"Serious Relationships"
"Discreet Hookups"
"Best Course for Men"
"Quick Flings"
"Normal Hookups"
"Our Quiz"
Cougarlife.com is running a deal right now, and we suggest that you don't miss out on this limited offer. It's the biggest Cougar/Cub site online.
Is your dating app giving you the best chance for success?
Make sure to take our online dating site/app quiz to find out.
It's a fact that people who follow our dating site suggestions have on average 2 extra dates per month.
How Many Older Women Are Dating Younger Men?
Age-gap relationships are something that is becoming quite common both between men and women these days, and it seems like younger guys don't mind dating women much older than themselves at all.
Even though double standards are still pressed very hard on people who choose to engage in cougar dating, those who have enough confidence and don't really pay attention to what others say seem to be enjoying such relationships more than ever.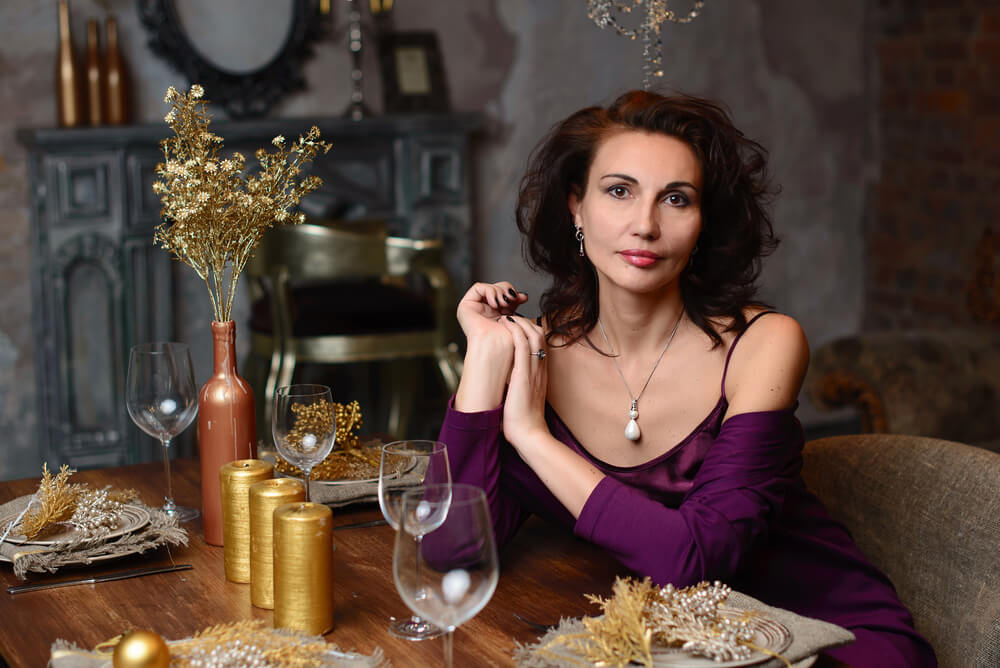 However, many people are not sure are there really so many older women who date younger men and how frequent these May-December relationships really are in society.
The statistics have shown us that 34% of women who are over 40 years old are dating much younger men, and 17% of women who are in their 50s also choose these relationships.
As you can see, this is a pretty high number for each of these categories, and that completely excludes the narrative that a very small number of women and men decide to engage in relationships like this.
Even though the research didn't have specific information about whether these are long-term relationships (like eHarmony or Tinder) or not and how long they were at the moment they were making this research happen, it is still very valuable.
Some people also claim that the number is probably even bigger because not everyone feels comfortable admitting these things, even if it is just for the sake of some simple research.
There are also plenty of older women who only engage in hookups and sexual relationships with younger men (like BeNaughty or Ashley Madison), and they hide these things all the time.
Unfortunately, those who were doing the research didn't manage to collect information about how much younger their partners really were, but it seems like some of these women were very open and wanted to talk about it.
One of them even claimed that she had dated guys straight out of school, which means that she was at least 15 years older than him at the moment they started dating.
Some of them, however, were dating guys a decade younger than themselves because they were still younger people but had enough emotional maturity and self-esteem that is needed for a successful relationship.
Mature old women like men who have an opinion and are independent, and since many younger guys fit into this description too, they would rather date them than someone of their own age.
OFL Top Recommendations based on 100,000+ Survey

"Serious Relationships"
"Discreet Hookups"
"Best Course for Men"
"Quick Flings"
"Normal Hookups"
"Our Quiz"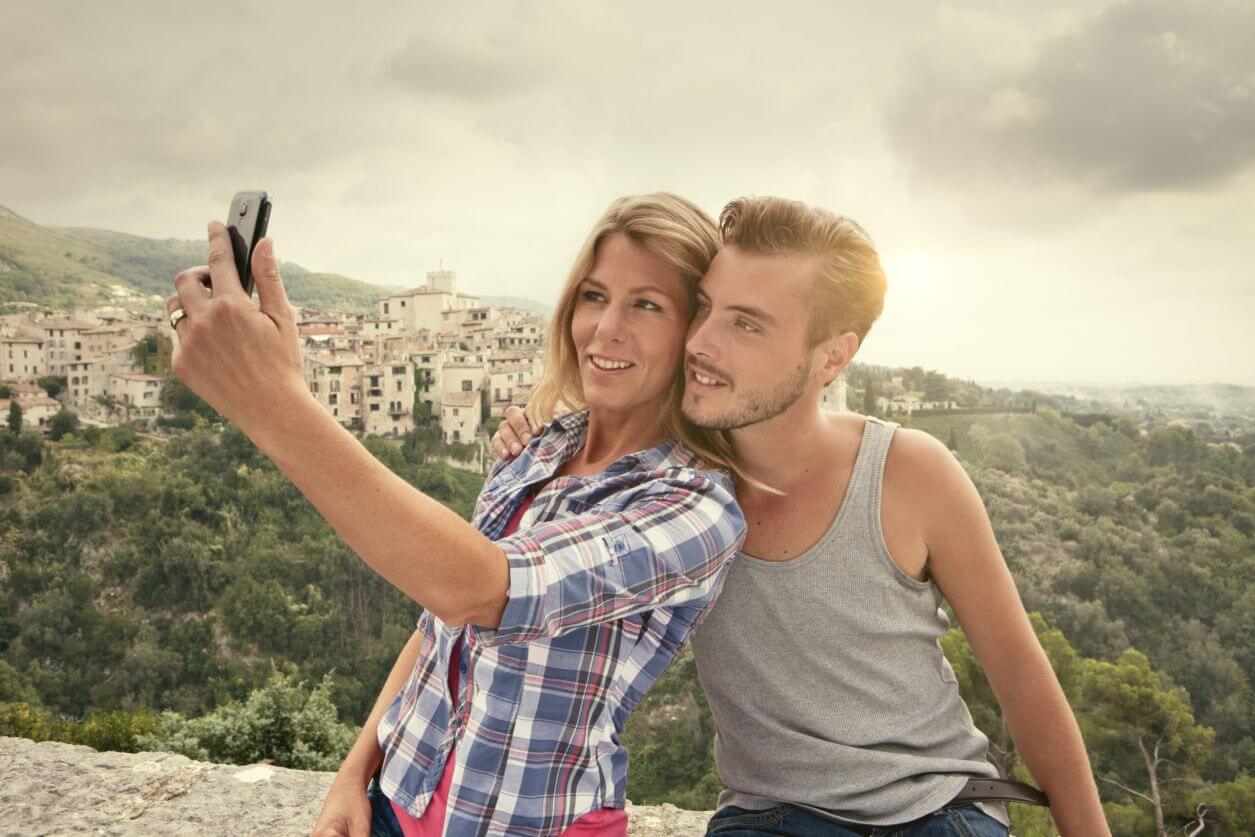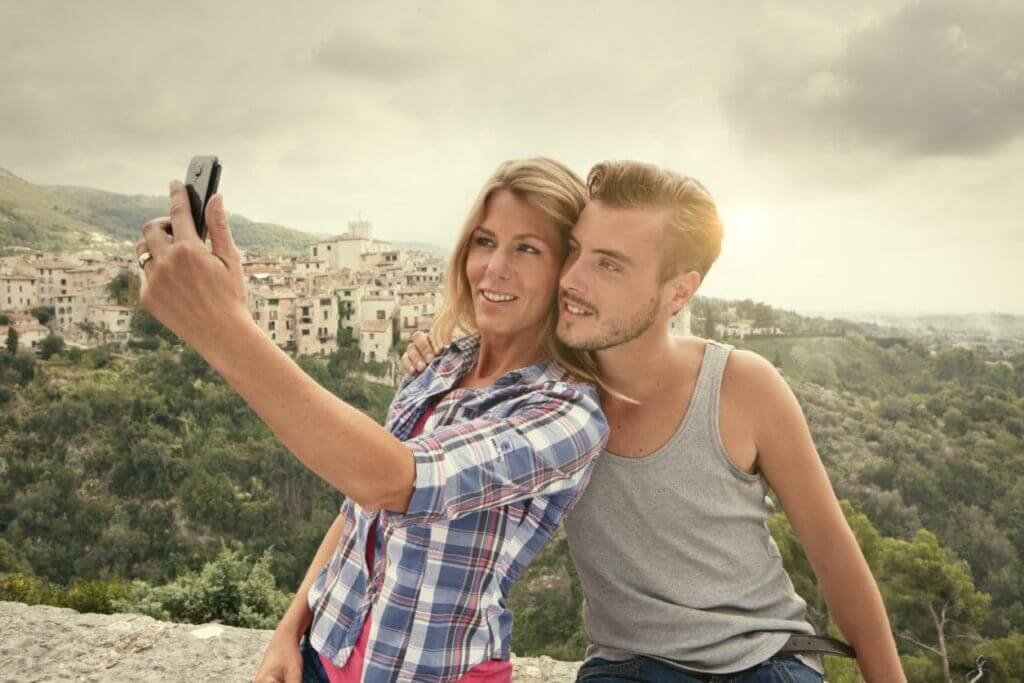 Some researchers also claim that over 40% of women prefer older woman younger man relationships, but not all of them are able to find the right partner.
This is very important information, too, because it really shines a light on how many women are actually sincerely interested in having some older women fun with a man who is much younger than them.
Even though not all of them decide to engage in a relationship with someone much younger than themselves, the studies have shown that 13% of women in the USA, aged between 33 and 44 years, have had some sort of a sexual relationship with a man who was 8 or more years younger than her.
This shows us that although the number of these relationships may not be way too high, still so many women decide to have some fun from time to time with younger men, and it seems like both sides enjoy it.
Hookups of this kind are a lot more frequent than relationships, but they can end up with something more serious too, and women as those who were a part of this research, pretty often catch feelings and try to set up some sort of a relationship.
It's the same as with regular relationships with no age difference; couples start off with casual sex and hookups and then decide whether there will be something more serious among them or not.
Older women younger men relationships have also shown to be much more frequent in Europe, and it seems like people on this continent are more open to it and have little to no prejudices – some even consider it to be normal.
What Is The Most Frequent Age For Cougars?
When it comes to the age of cougars, it seems things are a bit different than you would originally think, and women in their late 30s and 40s are not the ones who engage in cougar dating the most.
Dating a younger man in your 40s is something that seems to be pretty common among women, but in general, women in their early 50s are the ones who spend most of their time dating younger men, whether that be in real life or through online dating platforms.
Women in their 30s are the ones who are least engaged in this sort of dating, and they usually stick to men of their own age, while those in their 40s prefer someone who is 4 to 5 years younger than them, which means they are not really cougars.
Happy older women in their 50s have no problem engaging in relationships like this because they know they are not dating someone who has just finished high school, but rather a man in his 30s who has a goal in life and is sure of himself.
Their age makes the relationship a lot more stable and enjoyable, and they can be better mature wives than those women in their 40s.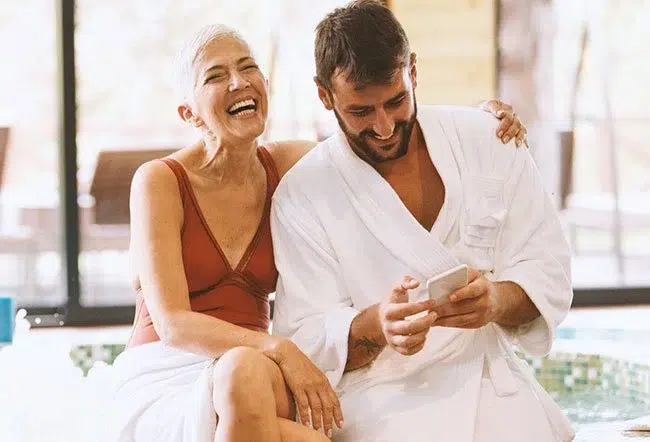 More than 25% of women in their 50s engage in dating younger men, so it is a really good percentage, and it seems like they are also the ones who have the most success.
A lot of women in their 60s are also into cougar dating, but their relationships tend to be a lot less serious, and they usually do it for fun.
This type of dating is also most popular in big cities like New York, Los Angeles, Miami and those are the places where it is definitely the easiest to find a cougar partner for yourself, and you will be able to choose among hundreds of different people.
Are There Really Cougar Marriages?
Even though not all men dating older women decide to propose to them or engage in a cougar marriage, it seems like mature women dating can end up with something as big as this.
Not all women want to become an older wife either, so even though it is a lot harder to make a decision as important as this one, those young men and old women who are 100% sure of their love and believe they can beat all the obstacles, certainly decide to engage in marriage.
Even though only 1.8% of marriages in the USA have a woman who is 10 years older than her partner, however, the percentage of marriages where a woman is somewhere between 5 and 8 years older is a lot bigger, and it comes at 4%.
These marriages are not really cougar marriages, and this is certainly not a too big age difference, but even that can be a problem for many people.
A younger man with an older woman will rarely decide to get into a marriage because of so many factors – not only she is older, but he also probably doesn't have support from his family and friends, and he can't really know whether these May-December romances will simply be destroyed after a year or two spent together.
The ones who do decide to engage in a marriage with much older female partners usually have a lot of life experience too, and age is not an important factor for them because they are not really able to meet too many people who will fit their character and get along with them.
A 40-year-old woman dating a younger man will certainly not be the first one to propose marriage, even if she is very liberal and has no problems with these relationships, but will rather wait for their partner.
Some people also claim that even though cougar relationships can be full of love and passion, with amazing sex life, some attractive older women just don't want to force these men into anything and will rather even break up and let them settle with someone younger.
Unfortunately, it seems like relationships whether there is a 4 or 10 year age gap will not be able to end up successfully in our society unless the couple is sure of the strength of their love and is willing to do everything to forget all those bad comments and obstacles that may come along the way.
Susan Winter and Felicia Brings have written an amazing book on this topic called "Older women, younger men: new options for love and romance" which can really help you if you are thinking through this kind of relationship yourself.
It gives a brief insight into the nature of these romances and tells us how compatibility and love are not always enough to make things work.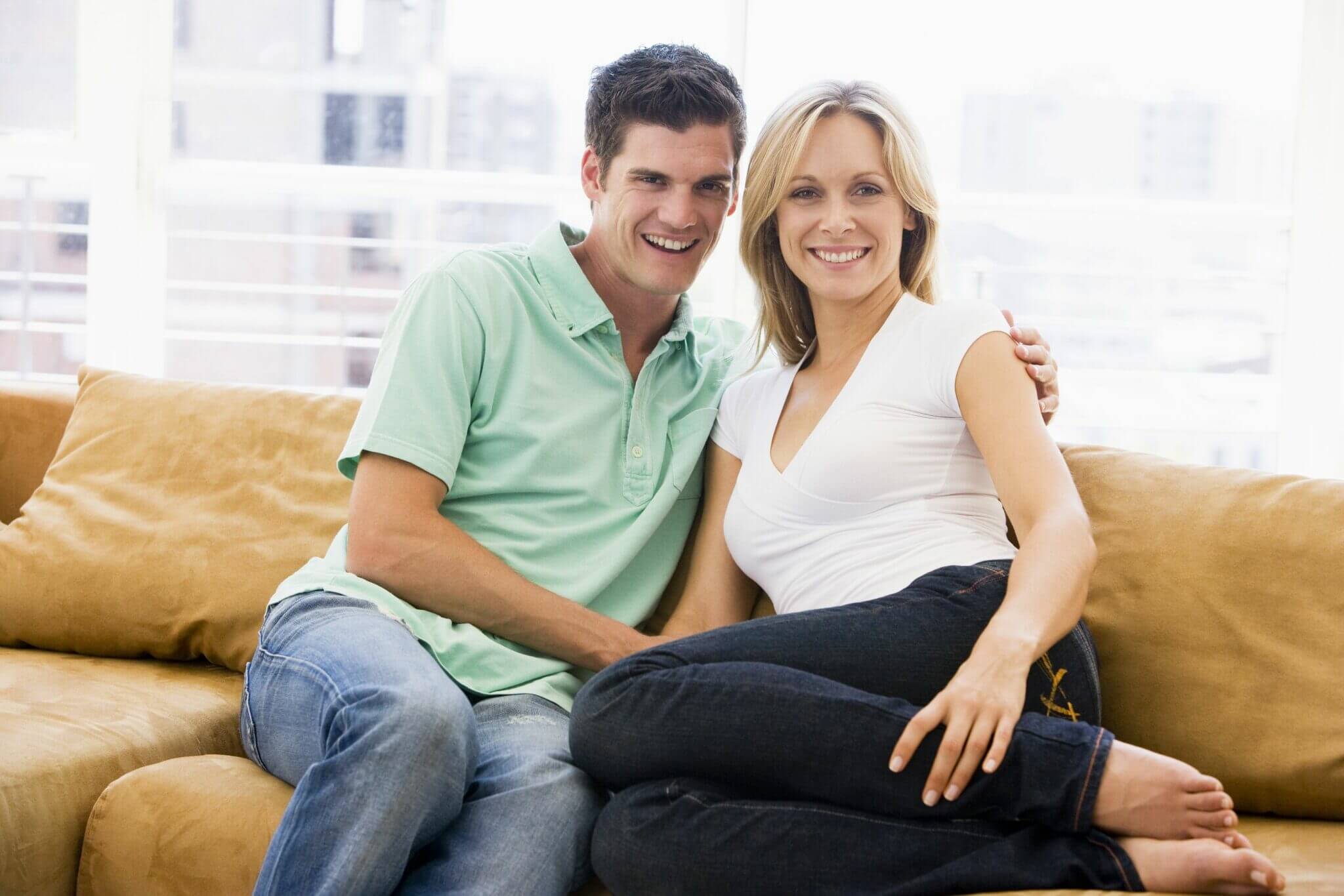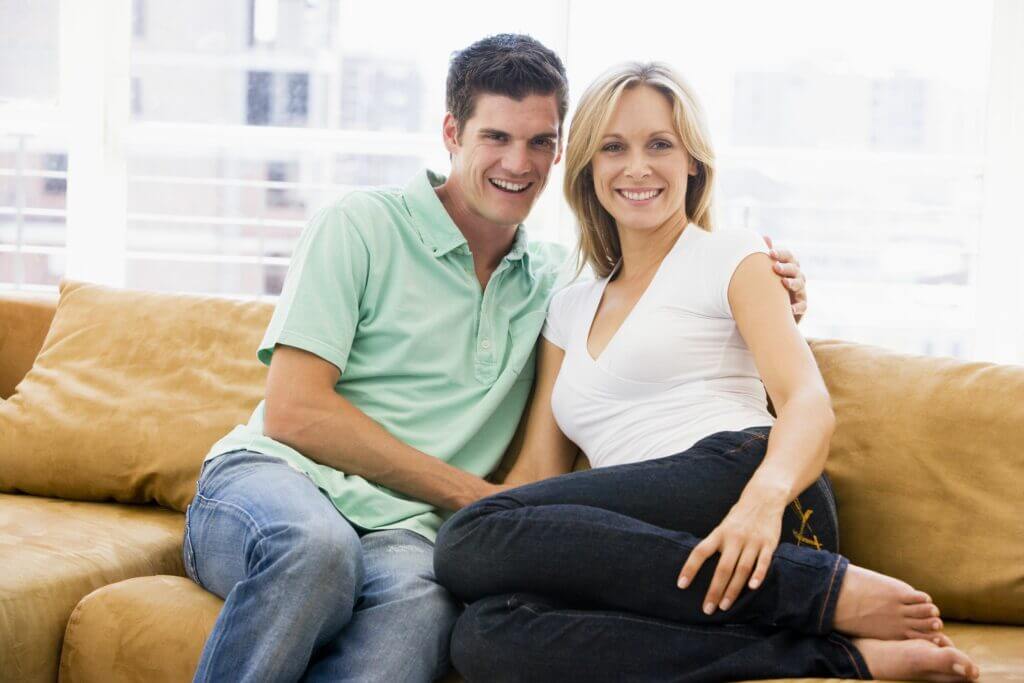 Winter, who is a co-author has spent years researching this topic and she has really managed to explain everything perfectly and see the relationships both from the angle of a younger man and an older woman.
Women looking for younger men, but also younger men who are looking for older women should definitely give this book a try and see how common is it for an older woman to date a younger man.