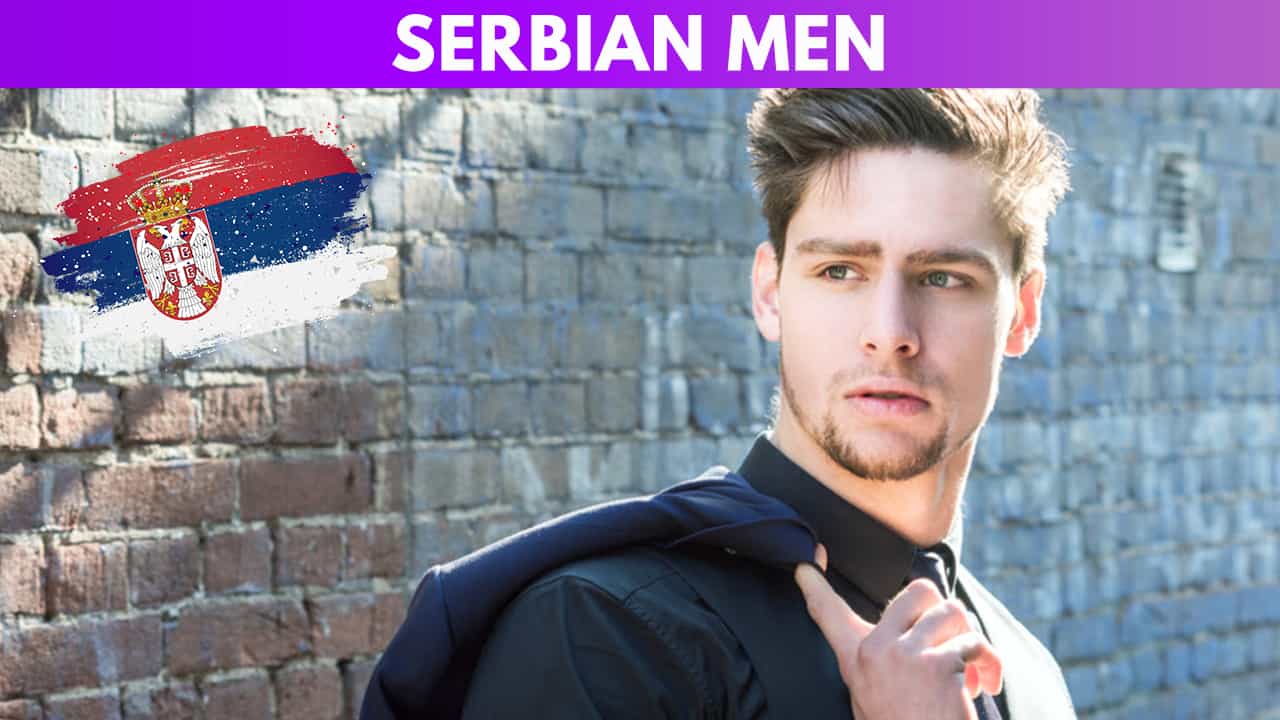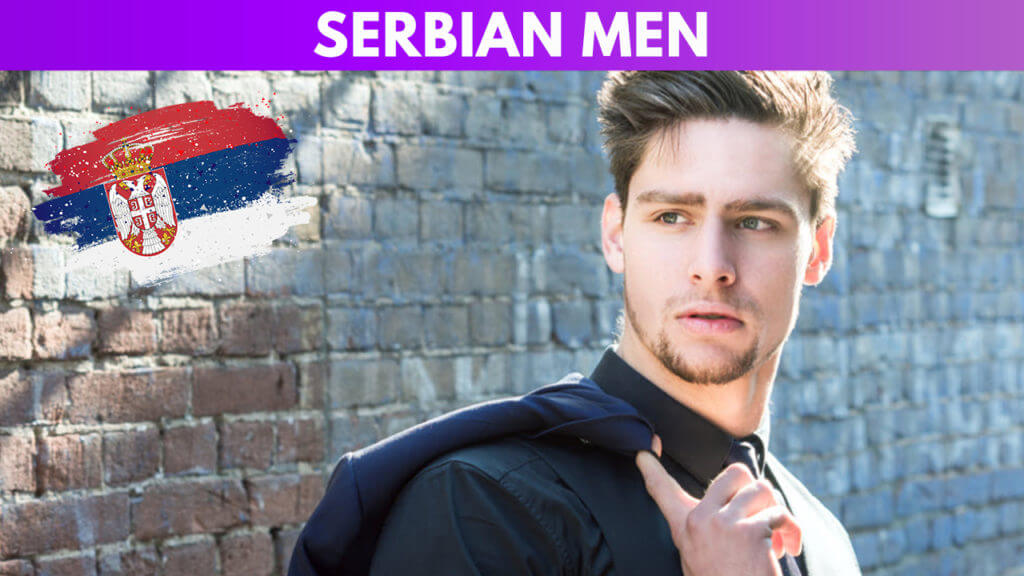 Hello my loves, I hope you are doing great and that you are ready for another topic I am about to discuss, so get ready! J
If you are new here, make sure to check out all the men's country guides to see how Serbian men compare in all categories.
For the past year, I've been living in Serbia, a small country in southeast Europe that is located in the middle of the Balkan Peninsula.
What I found quite intriguing is that many of my foreign friends haven't heard about it, or even mixed it with the country Syria or the region Siberia in Russia.
OFL Top Recommendations based on 100,000+ Survey

"Serious Relationships"
"Discreet Hookups"
"Best Course for Men"
"Quick Flings"
"Normal Hookups"
"Our Quiz"
It is quite an interesting, fun and a bit complicated country to live, and I can't wait to explain more to you besides the main topic we are all here for MEN.
I will tell you about Serbian men, international dating, Serbian men stereotypes, and other things so you can feel comfortable and ready to meet Serbian men.
Is your dating app giving you the best chance for success?
Make sure to take our online dating site/app quiz to find out.
People who follow our dating site suggestions have on average 2 more dates per month.
What Are the Serbian Men Like?
Before I came here I didn't know many people, except a few acquaintances from Belgrade (the capital) to which I moved and that was all.
I also didn't have any specific idea about Serbian males, or better-said people in general and didn't know what to expect.
First of all, I must say how cool, extrovert and welcoming Serbian guys are! I met many of them, and of course, women as well through those friends and they took me around the city, showed different places, explained the language and even taught me basics.
It is good news that many people know English, which isn't the case in many countries, so I had no trouble communicating.
After being here for several months, dating a Serbian guy was a more and more appealing idea to me and I wanted to see what a relationship here would look like.
Also, I didn't mention how hot Serbian guys are, gosh!
Physical Appearance
When it comes to physical appearance I think it is enough to say that I feel like in heaven over here.
Serbia is ranked as the 6th country with the tallest people in the world, with men being 180 cm (5'11") tall on average!
Most of them have chocolate brown hair and brown eyes whose shade goes from honey brown to deep dark, however, there are also lots of blonde men with blue and green eyes.
Believe me, sexy Serbian men are such eye candy!
Many of them work out and play sports, with soccer and basketball being the most popular ones, so typical Serbian men are quite fit and masculine, especially younger ones.


Serbian Men Style
So this is a question that has two answers, while there are two kinds of men in my opinion. It's quite interesting.
The first kind of hot Serbian men is quite elegant and very good looking, and by good looking I don't think of their physique, but the way they cloth.
OFL Top Recommendations based on 100,000+ Survey

"Serious Relationships"
"Discreet Hookups"
"Best Course for Men"
"Quick Flings"
"Normal Hookups"
"Our Quiz"
They wear jeans, nice shirts and shoes, or shirts and sweaters in winter, coats, parkas, and suits for more formal occasions. They like to take care of their looks and pay close attention to it. So if you have a Serbian boyfriend of this "type" you will see that he doesn't like to stand out much with his clothes.
However, the second kind is more laid back and they wear sweatpants and hoodies to most places, which can even look "fine" quite often, but also way too "lazy" if those occasions are dates with their girlfriends for example.
Now, don't get me wrong, they also wear other clothes, but sweatpants are their favorites. Those men often listen to rap music and copy the artists, so they wear thick, golden necklaces around their necks, and probably have lost or many that they spend of their gorgeous girls, cars, parties, etc.


Additional Rating – The Tinder 1000 Swipe Rating
On top of the important physical trait ratings for Serbian men, we have also created our own additional rating from the Serbian men we see on Tinder. We call it the 1,000 Tinder swipe rating. It is extremely accurate and gives a very good overall picture of the single men and how attractive they are.
This is how it works.
We swiped through 1000 different profiles in all of the major cities of Serbia and took note of how many handsome men there are. We jotted down how many 8's, 9's and 10's there are based on their profile pictures. Here is a quick breakdown.
0-100 is poor
100-200 is OK
200-300 is Good
300 – 400 Is Incredible
400 + is Mindblowing (There are only a few of these)
With a Tinder Plus subscription, you can teleport to anywhere in the world and swipe for yourself. Find out more below In the section about how to meet Serbian men. Also, make sure to check out my other country guides to see how their Tinder scores compare.

Character Traits that Make Serbian Men Stand Out
1. Gentlemen rating
If you are wondering what are Serbian guys like you should know most of them are true gentlemen and respect women incredibly.
Family is quite important here and many men grow up having mothers and sisters in their lives, so they know how to behave around and towards them.
While you are meeting single Serbian guys you will see how they will behave: they will ask you for your number first, or out for a date, they will open and hold the door for you, pay for the meal if you go to a restaurant, they will move the chair, listen to you carefully, ask questions and offer their coat if its cold outside.
There are many more examples, but I think you get the picture.
Now, there is also a darker side, since there are also many victims of domestic violence here, and that is mostly in smaller towns where lives are a bit different and where men are quite patriarchal and think they are better than women.
This is disturbing, but luckily, I haven't seen that here in the city, or it isn't that obvious.


2. Integrity
Typical Serbian guys have integrity and they have a moral compass, they are honest and loyal, which I really like.
So if you wish to meet Serbian guys and dive into the Serbian dating culture it is good to know that you will be safe with them.
Men here are quite protective and they wouldn't let anything happen to their better halves.
Now, this doesn't go for everyone and it really depends on the person you meet, as there are also men who lie and cheat, so you still need to be careful, like with anyone else.


3. Loyalty
These handsome Serbian guys are generally loyal in my humble opinion. I met many friends, both men, and women and they are all loyal to their partners, especially a bit older ones.
Since this is a big city (1,7 million people) there is a big dating culture among younger people who start having relationships as young as 14 years old.
People love partying and going out, spending time with their friends and it happens that they meet someone new and cheat, especially the youth, but hookups in the night clubs aren't that common, since most girls don't allow for that to happen very easily. They might make out, but that is it.
However, I still think that many gorgeous, sexy Serbian guys are very loyal and even reject girls who approach them if they are taken. I saw it so many times with my own eyes.


4. Honesty
If you are into dating Serbian guys and wish to try something new, know that you will get honesty from them. I am pretty straightforward and open as a person, and that is what I get from other people, so you should first open up and I am sure it will be reciprocated.
However, when dating a Serbian man be ready to see some jealousy, especially if you are quite cute and love going out with your friends, so 100% sometimes might do you more harm than good, as they tend to be quite protective. What I am saying is that a few small lies here and there aren't that bad.
They might also lie if you are jealous and try to limit them in any way, so they might start hiding some activities, such as seeing their friends too often.


5. How Protective They Are?
Dating Serbian men are wonderful for many reasons that I mentioned, and them being protective is another perk, as you can rest assured that nothing will happen to you when you are together.
Hot Serbian men aren't only hot, but also very passionate and often aggressive when feeling endangered, so getting into a fight in order to defend themselves of you and your honor isn't something they are scared of.
This might be dangerous if it does happen (most likely it won't), but it is also quite sexy to see someone looking out for you that much.


6. Are they Resourceful?
Since you are wondering what are Serbian men like you should know that they are also quite resourceful and what I always say – this is the fact that comes from their personality, but more from the living circumstances.
The economy here isn't that developed and many people are poor (especially outside the capital).
This is why they use many ways to get money, such as working more, borrowing from friends, even gambling, or just going out to places where drinks and food are quite affordable.
Being resourceful also means that they have many amazing ideas for a gift for their loved ones that don't cost a whole fortune or for finding opportunities for cheap travels, etc. So don't you worry 😉
The only downfall is that you probably have more financial assets, especially if you are among American women looking for Serbian men, so you will wish to do more things together, and he won't be able to join you as much. (and no, forget about him taking your money, men here are quite proud.)


7. Maturity
Single Serbian men are quite mature compared to men in some other countries.
First of all, they cherish family and understand the meaning of it, they are loyal, honest, understanding, passionate and quite protective. I think that most of the girls who find themselves handsome Serbian men are quite lucky.
However, their deviations from what I said especially in younger guys, which is normal they like to party, see more girls, go out with their friends and just enjoy life.
Normally, they will settle above the age of 26-27 and even older and similar goes for many women, especially in large cities where people pursue the career and financial stability first.


8. Self-confidence
Handsome Serbian men are simply that – handsome! They play sports from a very young age and a lot of guys go to gyms and work out in order to look the best possible!
This means that they are quite self-confident and oh boy, some of them are so gorgeous and radiate that confidence, it is an incredibly attractive trait.
On the other hand, these dark-haired guys with dark eyes, hot bodies, and gorgeous smile are also quite popular among other girls, and they know it. Thus, be careful not to be hurt.
When it comes to Serbian men in bed I was more than happy with what I experienced. They are quite experienced, but more than everything quite passionate and thoughtful, meaning that they will do anything to make you feel amazing.
But, don't be surprised if you meet a guy who is a virgin, as it can easily happen. This is because girls here don't sleep with guys that easily and many wait to be in a steady relationship to do it.


9. Are They Friendly or Reserved?
People here are wonderful and quite friendly, they will talk to you, introduce to their friends, invite over to their home, give advice, help with the language, etc.
Thus, one of the Serbian guy dating tips would be to be yourself and open and friendly, since being introvert won't get you any results.
Of course, you could try to place some games with the guys you like, but be careful not to exaggerate.


So far you have read that Serbian men are friendly, protective and so much more. This eans that they are lovable European men.
Read further to know the pros and cons of being with Serbian men.
Pros and Cons of Dating a Serbian man
Pros
1. High Moral Standards
No matter how slow you wish to take things you won't have to worry that he will lose patience. Moreover, a Serbian man will respect your decision and pace and wait for you to be ready for any next step in your relationship.
This is why hooking up isn't as fast as non-meaningful as in some other countries where those things are done quite often. This should give a good picture of what are Serbian men like in relationships.
2. Gorgeous looks
You will see how many gorgeous looking and tall men you will see in the streets, cafes, clubs, etc and this also goes for women. So my loves, brace yourselves for many eye candies that you will meet and wish to be with!
Now good looks are also one of the Serbian guy stereotypes, so don't expect to be surrounded with "top models" only but to look for that perfect imperfection 😉
Cons
1. Too protective
Men here tend to be quite protective, especially if they have grown up with little sister(s) and know what it means to take care of a girl.
He will cherish you and do things to make you happy, but sometimes he might limit you in certain ways.
He will want to know where you are going, with whom, when you are coming back, etc and this can be hard for some very liberal people.
So, one of my tips for dating a Serbian man is to be patient and if you see that he is too protective, sit down and talk to him and explain how you feel about it.
2. Lack of financial stability
If you've come here to travel or even to live, you will soon realize that things are probably cheaper than in the country you came from, but people also earn much less.
This means that your man won't be able to keep up with all of your dreams and wishes and it can be an obstacle in the relationship.
Also, many young men study and don't have time to work, so they depend solely on their parents.
Where to Meet Serbian Men
If you are wondering where to meet Serbian men the answer is everywhere!
People here spend a lot of time outside with their friends and family, they go to cafes, and you will see how full they are even in the middle of the day; they sit it parks, street is full with people, stores, especially when it's sunny outside (which is quite often actually!)
Another good idea on where to meet Serbian guys is to go out into the night clubs or cafes where there is live music (unfortunately music is often in Serbian).
Belgrade is one of the cities with the best nightlife in the world and there are clubs to everyone's likings with all kinds of music and people!
You could also give dating apps a try, since Tinder, Badoo, OkCupid and Flirtić ("small flirt" in Serbian) are some of the most popular apps and each has a rich user base of a couple of hundred thousand users, especially in big cities!
Dating apps have recently become popular and a lot of people use them, especially for casual encounters, so you might find out how good Serbian guys in bed are quite easily and experience international dating here 😉
How to Make a Serbian Man Fall in Love with You
1. Cook For Him
There is a saying here: "Love enters a man through his mouth" LOL, which should tell you how much people here love to eat and Serbian food is amazing and very tasty!
Thus, cooking something from your country for him will surely throw him off his feet and this is one of the best Serbian men dating tips! You can also teach him and have fun together in the kitchen and play around!
This will be one of the best ways and answers on: "How to meet a Serbian guy better"
2. Ask to meet his friends if you still haven't
The best answer on how to meet Serbian men better and make them fall in love with you is too meet his friends and become their friend.
Social life is very important here and every person has his clique, so becoming a part of it will be thrilling for both of you!
This way you guys can hang out with a group of people and see each other in a different light, meaning you won't just spend time alone and possibly get bored.
There are many activities you can do, such as going to movies, theaters, ice skating, playing paintball, visiting cafes and restaurants, listening to live music, etc.
This is what makes international dating here even better.
3. Don't be superficial and "just pretty"
Some men love for their partner to be pretty and that is enough, but they are a minority.
Many more Serbians love for their other half to be smart, well-read and "deep".
It is important to be able to talk about other more important and serious subjects, besides having fun and laughing together.
So the answer on how to meet Serbian men and make them go crazy is to also show your more serious and profound side which will let him know about your depths.
Top 3 Hottest Serbian Men
1. Bogdan Bogdanovic
Bogdan Bogdanović is a basketball player who just came out of nowhere! Now, he is quite popular and handsome. Combine these two and voila!
This young guy represents the Serbian national team, and actively plays for Sacramento Kings.
Many girls fell for this gorgeous, almost 2-meter tall giant, but one won his heart, a famous Serbian model Mina Milutinovic, to whom he proposed recently.
2. Zeljko Jokismovic
Zeljko Joksimovic is like the saint of all Serbs. There is no man or woman who hasn't heard of him.
He represented Serbia on the Eurovision and did great (2nd place or so). Moreover, he is multi-lingual and a true gentleman. His teeth are admirably white and you can see the charm all over the place when he smiles.
He was quite popular back at the start of a new millennium, and kind of kept growing his audience ever since. Now, you can see young people going crazy over his music hits that are probably a decade older than they are.
12 different instruments he plays, and 6 different languages he speaks – a true masterpiece!
3. Vujadin Savic
Vujadin Savić is a Serbian professional soccer player who plays as a central defender for the Cypriot First Division club APOEL FC.
He started his career in one of the two best Serbian football clubs "Red Star" where his dad played as well and is a legend in this sport.
He is 29 years old, 6' 2'' or 190cm tall and has 3 gorgeous children.
Final Word
Well, folks, I hope all of this information gave you a clear picture and answered some of the most important questions such as: "What are Serbian guys like in relationships?", where and how to meet Serbian men and what to expect.
I also hope that this was a good starting point for understanding them better and with the help of the ultimate guide for online dating it will be the beginning of the search for your perfect guy and international dating!