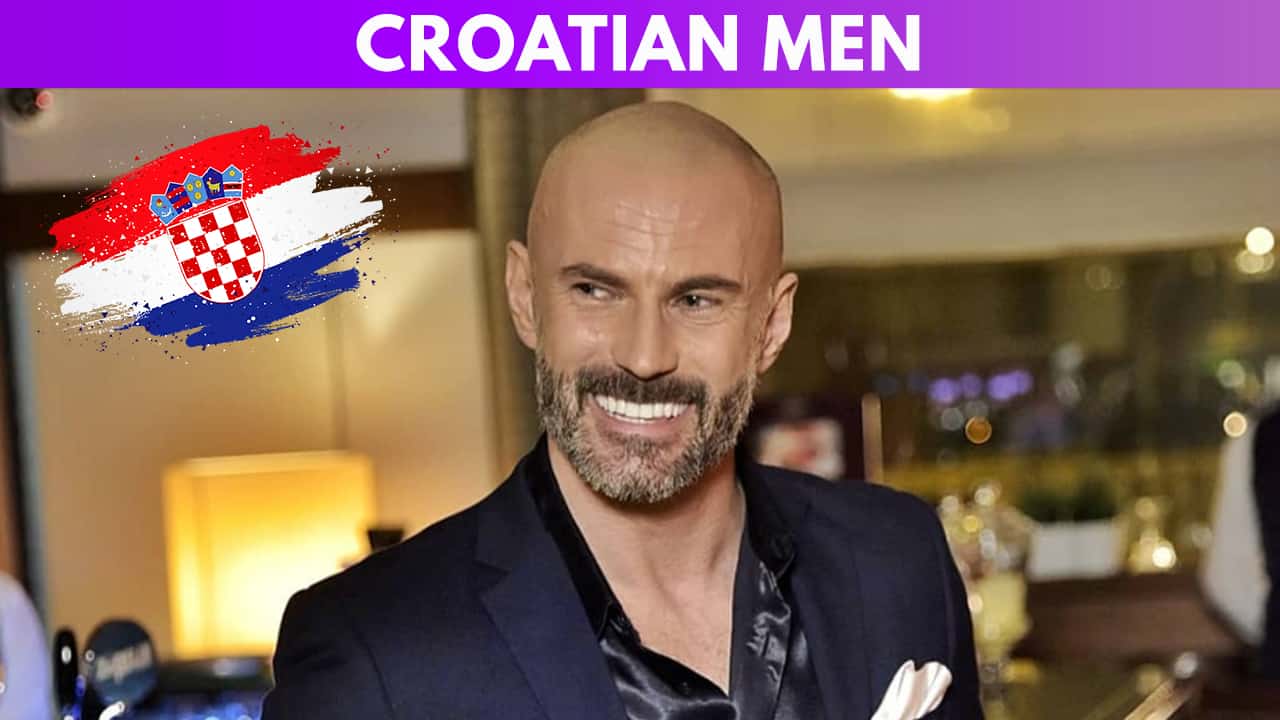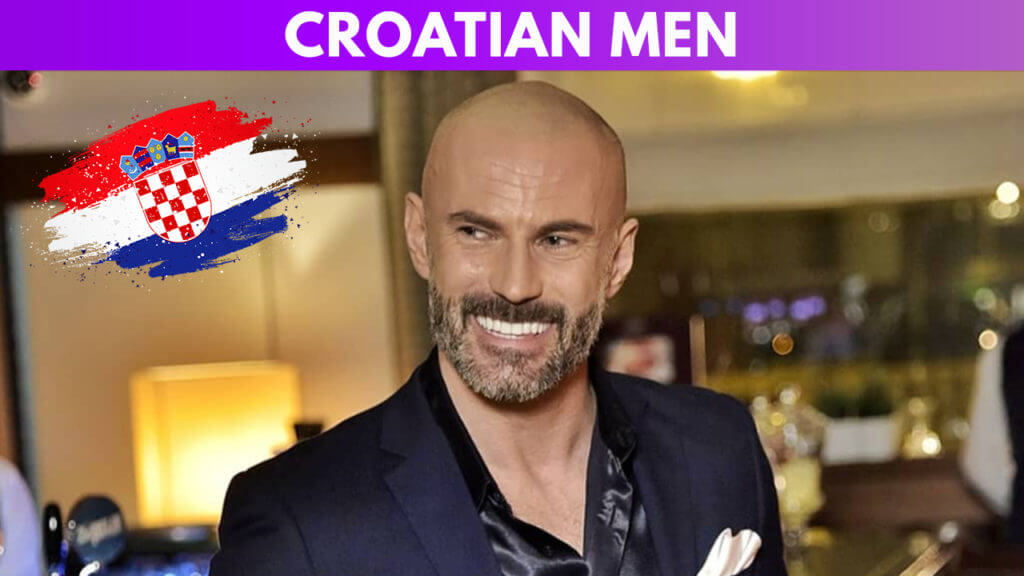 Hi, I will be your guide through dating Croatian men. And why should you take what I am saying into account?
If you are new here, make sure to check out all the men's country guides to see how Croatian men compare in all categories.
Well, I have traveled the world, met and dated guys from many countries, so my experience is hands-on. It is not something you just read randomly on the internet.
So, international dating has a lot of up-sides and just one down-side: You eventually have to leave the country, and unless your guy wants to follow you, you will have to say goodbye.
OFL Top Recommendations based on 100,000+ Survey

"Serious Relationships"
"Discreet Hookups"
"Best Course for Men"
"Quick Flings"
"Normal Hookups"
"Our Quiz"
It was really hard for me to leave my Croatian boy when finally I had to move on with my journey.
In this guide, I will tell you what are Croatian men like in relationships, where to meet Croatian men, and even share some secrets on what Croatian men in bed are like (I think my Croatian beau will not object to that).
Do I have your attention now?
Let's go to Croatia together, at least in a written word…
Is your dating app giving you the best chance for success?
Make sure to take our online dating site/app quiz to find out.
People who follow our dating site suggestions have on average 2 more dates per month.
What are Croatian Men Like?
For you to completely get the picture of what typical Croatian guys are like, I need to go into details like physical appearance and character traits. So let us start with what is the first I noticed.
What Physical Traits Distinguish Croatian Men from Other Men
Physical Appearance
I had no idea what to expect regarding Croatian men when I was on my way to Croatia, so my surprise was first on how tall they are. You are told that in Europe the tall ones are Swedish men or Russian guys, yet the hot Croatian men are just as tall.
The difference is, they are not as beefy and buff, but rather lank and slim.
They have dark hair and deep dark eyes, and a look that is universally considered attractive. They usually have a head full of hair well into their 50ies so talk about good genetics.

Style
When it's about the style, I can say that they are under huge western European influence and they are actually quite stylish.
Casual and classy!
They like colorful clothes, so you will be able to see a man wearing orange, purple, or even pink!


Additional Rating – The Tinder 1000 Swipe Rating
On top of the physical trait ratings for Croatian men, we have also created our own additional rating from the Croatian men we see on Tinder. We call it the 1,000 Tinder swipe rating. It is extremely accurate and gives a very good overall picture of the men and how attractive they are.
This is how it works.
We swiped through 1000 different profiles in all of the major cities of Croatia and took note of how many handsome men there are. We jotted down how many 8's, 9's and 10's there are based on their profile pictures. Here is a quick breakdown.
0-100 is poor
100-200 is OK
200-300 is Good
300 – 400 Is Incredible
400 + is Mindblowing (There are only a few of these)
With a Tinder Plus subscription, you can teleport to anywhere in the world and swipe for yourself. Find out more below In the section about how to meet Croatian men. Also, make sure to check out my other country guides to see how their Tinder scores compare.
OFL Top Recommendations based on 100,000+ Survey

"Serious Relationships"
"Discreet Hookups"
"Best Course for Men"
"Quick Flings"
"Normal Hookups"
"Our Quiz"

Character
Before I give you some Croatian men dating tips and how to meet Croatian men let's see some of the most prominent characteristics they possess.
1. Gentleman Rating
Handsome Croatian men are quite the gentlemen. Since they like their women to behave like ladies, they will match the behavior and be perfectly polite and suave. You will definitely feel like a princess when you are out in a restaurant or in a club.


2. Integrity
A hot Croatian guy pays much attention to his integrity as a man. That is, along with family ideals, something they value the most.
He wants his woman to contribute to this and in no case diminish his integrity, especially in public.


3. Honesty
Honest to the bone in their romantic and other relationships, it seems like a Croatian guy has no interest in wasting energy on something as banal as keeping secrets, manipulation and games.
They will always be totally forward with you, so much so that it might seem crude at times, but hey, just do not take it personally.


4. Loyalty
They are quite loyal once they decide that it is you they want forever. Before that, they like to keep their options open so they might flirt with other women they meet.


5. How protective are they?
Dating Croatian guys seems to be a bit difficult for a more free-spirited girl. A guy being protective is good quality, and they do have it in abundance.


The only drawback is that they can be a bit overprotective at times so much so, that it even turns to something similar to jealousy although I can't really define it that way.
If you like being treated like you are the only girl in the world and give him the same courtesy, then you will enjoy all his overprotectiveness.
6. How resourceful are they?
Anything from soccer (which is a big theme in Croatia) to World politics and economy, he has at least some information. Croats are usually well educated and informed so the conversation will almost never die out.


7. Maturity
Unfortunately, they are not the most mature men out there. This defines what are Croatian guys like in relationships, you will probably have to wait longer than you are used to to be introduced to his family, and he will not be in a hurry to commit. Also, his connection with his mother could be a problem for any girl.


8. Self-confidence
A Croatian guy will not shy away from conquest, especially when it comes to beautiful women. So be ready for him to ooze his self-confidence in every step, every movement, and every word.
It is relaxing when you do not have to think about your next move because he is the one who will do everything.


9. Friendliness vs. Reserve
Croatian guys are very friendly; they like to learn about other cultures and like to communicate with people.
Include some good wine into the mix and you have got yourself a chatty conversation partner. All in all, they like to talk about various things and there is never a dull moment with them.


Croatia is a country where tourists are welcome with open hands because it is one of the major industries that contribute to the GDP of the country.
As a foreigner, you can come in to enjoy the tourist attractions at the same time enjoy the Croatian men.
Read further to know more about Croatian men and the advantages and disadvantages of being with them.

Dating a Croatian Man: Pros and Cons
Before giving you final Croatian guy dating tips let's see some pros and cons of international dating in Croatia.
Pros:
Family values
International dating can be tricky, especially when it comes to any kind of cultural expectations. After the mid-20s, a Croatian man is expected to find a girl he would eventually marry.
And, when it comes to marriage and creating their family, Croatian guys are very serious and dedicated. They are faithful and turned towards the woman they commit to.
No objection to this.
Classy dates
Taking you out on a date in a fancy restaurant by the shore with a bottle of fine wine will make you feel like you are in a hot, romantic movie.
He will whisper sweet nothings in your ea while he is gently kissing the top of your hand. Seriously, a gal can get used to that.
Anyway, do not worry that he will take you to a local place where he hangs out with friends. On the dates, you are the center of his attention and you do really feel precious.
Adventurous lovers
Croatian guys love their women lady-like. However, in the bedroom, they like to experiment a bit. Are you afraid that after some time your sex-life will become boring?
Well, with a hot Croatia guy it is highly unlikely to ever happen. They are always full of ideas on how to spice up your sex life.
Cons:
Macho attitude
One of the Croatian men stereotypes that they share with other Balkan nations is that they are a bit sensitive when it comes to his manliness and manhood, which I understand, is actually the case with any other nation in the world.
The difference here is that they like to claim their power over their women. Luckily, it does not take the form of violence.
It entails him being in charge of everything, where you will go on a date, that you should be the one to cook (he does not need to know how to cook, he is a man). He doesn't help with the chores and the like.
And, no matter how much of a softy and how much attention your Croatian boyfriend gives you when you are alone, he will not show it in front of his family and especially his friends. Outside of your comfort zone, he is the macho man – showing no feelings just strength.
Mama's boys
Another one of the Croatian guy stereotypes is that they are mama's boys, and I am sad to report that this stereotype can't be broken since it is the truth.
Some of the problems with their machismo (like the fact that they do not help with the chores) come from the fact that Croatian mothers spoil their children, and especially boys.
They cook for them, clean for them, do their laundry well into their thirties. Now, this is partly a consequence of the bad economy, since the majority of Croatian guys live with their parents until they get married, which, on average, is between 30 and 35 years of age.
This is why the biggest competition for his affection will be his mother, and you will probably never do anything as good as his mom.
When he finally introduces you to his family (and that will not happen early on in a relationship) you should do your best to get into his mother's graces.
How to meet a Croatian man
You are one of the American women looking for Croatian men, as I once was, so naturally, you are wondering where to meet Croatian guys.
If you are looking to meet some of them online, fall madly in love and move to Croatia for him, the chances are slim since, in Croatia, as well as all the Balkans, online dating is not as popular as in other European countries, let alone the USA.
So, really, the very best and most successful way to meet Croatian men is to pack your bags and step into a real-life adventure.
If you are still reluctant to go or have no friends when you are already in Croatia, there is an online dating website where you can meet single Croatian men, and that is Iskrica.com (more on the website later).
You have the best chances if you are located in or near Zagreb, the capital. In other cities, there is a significantly lower number of members, so a hands-on approach is your best option.
The answer to "how to meet a Croatian guy" is really simple- just engage in conversation, as I already said they are friendly and open to meeting people from different cultures and backgrounds.
Go to clubs, beaches and find yourself some sexy Croatian men for love or fun.
Now, if you still need to go online and check what are Croatian guys like, let me present to you the most popular dating website in Croatia.
Iskrica.com
Here you can meet single Croatian guys and try some international dating.
The sign-up is quite easy-you have to provide an e-mail and a username, and afterward, you will be required to validate your account.
The profiles are quite detailed including information about your lifestyle and hobbies which make it easier for Croatian males to find you as easily as you find them.
To have the best possible experience you might consider paying premium membership since premium members have access to various filters and options to search for a perfect partner for either a relationship, sex, or just friendship.
Iskrica.com allows for over 100 compatibility tests and blog sections.
You will surely have fun using it, and it pays out to become a premium member.
How to conquer a Croatian man's heart
When traveling to a country with cultural differences as big as in the case of the USA and Croatia, we need some first-hand tips for dating a Croatian man and insight into Croatian dating culture.
Keep reading to learn from my experience!
1. Be direct
To get Croatian guys to notice you, you should only be direct. Show interest in an obvious, yet not crude way, and you will soon have him eat out of your hand.
Why is that? Girls from Croatia and neighboring countries are brought up not to be direct with guys, they wait for a guy to approach them.
So, you being direct will instantly set you apart from other girls who are maybe just making eyes at him from across the room. They are simply unaccustomed to that, and it draws them like a moth to a flame.
2. Respect his alone time
He would break his macho image if he spent every day off and free afternoon with you, so, from time to time, he will want to go out with his guy friends, or spend the night at home.
So, be supportive of that, even suggest that he should meet his friends for a beer, and you are golden.
And do not ever get into bad arguments with his guy friends, he will always put them first unless they are sorely mistaken, and being accepted by his posse is another way to get closer to hot Croatian guys.
3. Let him take the lead
After the initial spark that you have lit up by being forward, you should pull back a little and let him be the dominant one.
This is how dating a Croatian guy looks like. They are very uncomfortable functioning with a demanding woman. I am not saying comply with everything he says, but do not stress your feminism that much, at least in the beginning.
4. Beauty
Handsome Croatian guys more than any other, enjoy a company of beautiful women.
I was a bit threatened when I saw that there are almost no Croatian girls going around without at least a bit of makeup, and an impeccable hair-do.
These are some standards you will have to follow to even be noticed, he will not walk next to you if you are wearing a tracksuit, except if you are going jogging for example.
So, taking care of yourself is imperative if you want to have a Croatian hottie under your arm.
5. Modesty
Apart from taking care of your appearance, it is important that you behave and dress modestly.
Typical Croatian men follow that "a lady in the streets but a beast in the sheets" motto.
They want you to look presentable, but not draw too much attention to yourself; otherwise, they get really jealous. What you do in your 'alone together time' is a completely different thing.
6. The romp in the sack
When (or if ) you actually get to the part of being intimate with a Croatian guy, there is a lot that you can do to keep him interested and coming for more.
As in everyday life, Croatian guys in bed are very forward, once you get to that stage.
He will tell you about his fantasies and you should not be to prude about it.
Of course, say no if that is something you do not enjoy, but acting innocent and pretending to be vanilla will quickly be seen through and you will lose your Croatian guy to someone who is a bit more open-minded.
7. Language Barrier
When you are starting your international dating experience, you are most definitely thinking about how you will manage to communicate with a guy you fancy.
It is not an issue if you are familiar with the language, but the chances of you knowing even a single word of Croatian are slim to none, unless you have already been to some of the neighboring countries, or expressed an interest in learning Slavic languages (Russian, Serbian, Slovenian and so on).
Luckily for you, when you meet Croatian guys you will be pleasantly surprised to notice that the vast majority of them speak English at least solidly if not very well. If they are well-educated your chances are even bigger.
This is because English is taught in schools starting from Elementary school, and because of the fact that there is a growing number of tourists visiting the Croatian seaside, the capital, and especially the city of Dubrovnik.
Also, being versed in Italian can help you communicate with sexy Croatian guys, as they do speak it a bit.
If nothing works, make him some food and watch him worship you, no language needed.
Top 3 Hottest Croatian men
After you have read all of the ways a Croatian guy is enticing and learned what are Croatian men like, here is a list of top 3 hottest Croats around. This might give you a visual of how hot they are.
1. Stjepan Hauser
Stjepan Hauser was born in Pula, Croatia in 1986. He is a world-famous cellist, best known for being a member of a two-man cello ensemble called simply 2Cellos.
Hauser was educated in Zagreb and London and has performed and collaborated with various local and world stars including Elton John.
Besides 2Cellos, he performs alone by the name of Houser. His, and the band's work, include covers of a variety of famous hits of different genres, including Michael Jackson's Smooth Criminal, AC/DS's Thunderstruck and many others.
I strongly suggest that you listen to the covers. Besides good music, you will be able to enjoy Houser's sexiness.
While he plays hugging the cello he has a smoldering look in his eyes and an enticing smirk. As the majority of Croats, he is tall and has brown eyes and hair.
But, don't take my word for it, just play some of his Youtube videos, you will not regret it.
2. Janko Popovic Volaric
Janko Popovic Volaric was born in 1980 in Zagreb, Croatia.
He is a seasoned actor (active since 2006) and has played in many local TV shows and movies. His most famous works are "Mother of Asphalt", "Vis-a-vis", "Goran" and "Comic Sans".
He is very famous and well-loved in his native Croatia as well as in the neighboring countries.
He is another dark-eyed, brown-haired heartthrob with a beautiful smile. So I definitely suggest that you give it a go and watch some of his movies.
And, he is currently single, so…
3. Ivan Buljubasic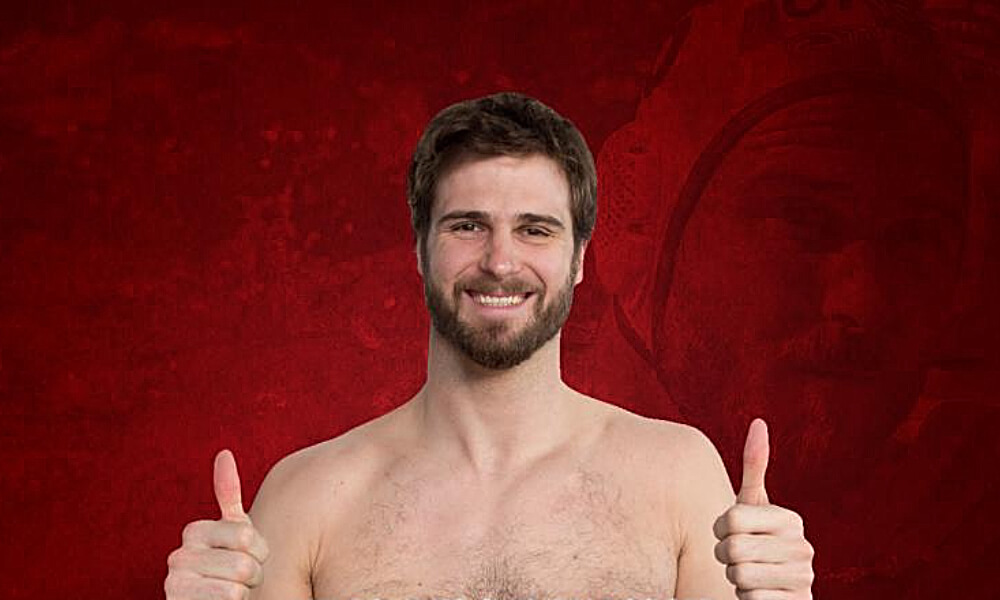 Ivan Buljubasic is a Croatian water polo player. He was born in 1987 in Makarska, Croatia.
Currently, he is playing for Greek Olympiakos, but on a national level, he represents Croatia. He was a member of the Croatian team when in 2012 they won the Olympic gold medal.
Now, there is not much to talk about a water polo player's body, surely, he is hot and chiseled, all 6 ft 6 of him.
Check out this brown-eyed, good-natured sportsmen yourself. If that does not get you into following the water polo matches at least on TV I do not know what will.
Final word
Getting to know more about men from Croatia will make international dating quite easier for you. Croatian men are well cultured and loving, so taking a step by buying the flight ticket to visit will be a great welcome idea.
With the help of the ultimate guide for online dating, you will able to start out online before meeting your dream man in person.
Travel the world, visit new people, take the risk and find love on your way.
You can share with me spome of your experiences with a croatian men in the comment section below.
Good luck!