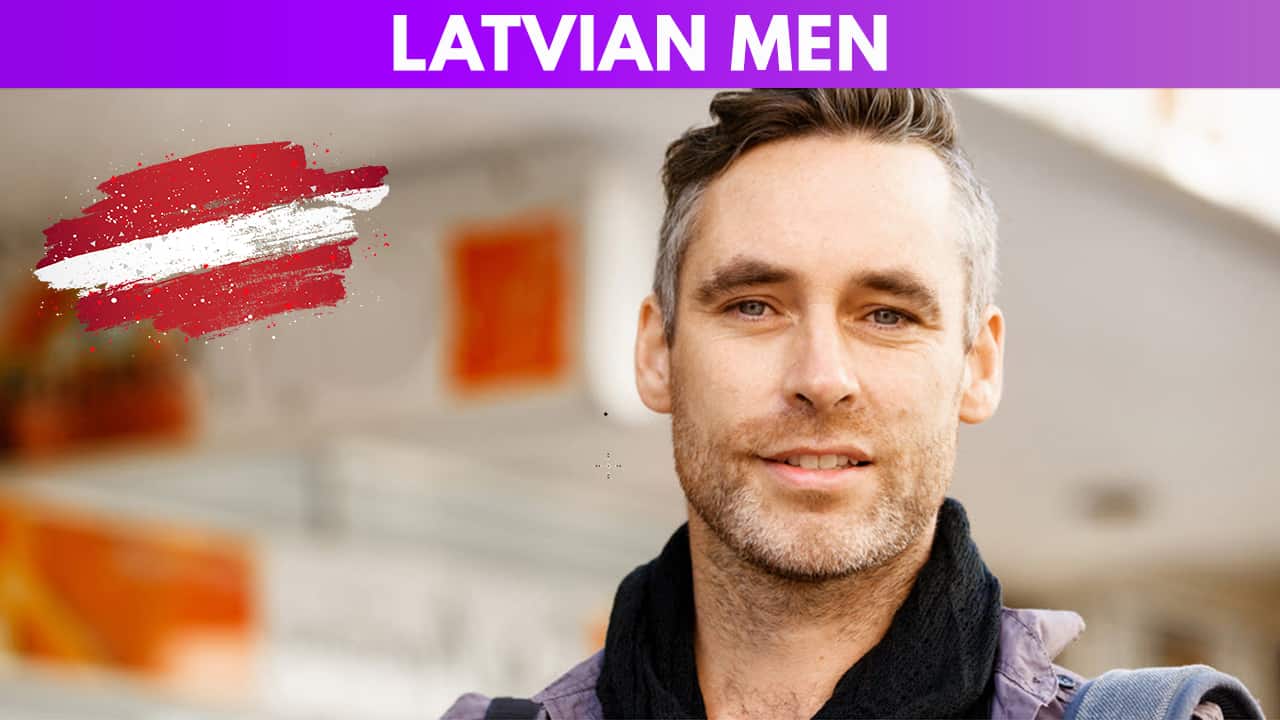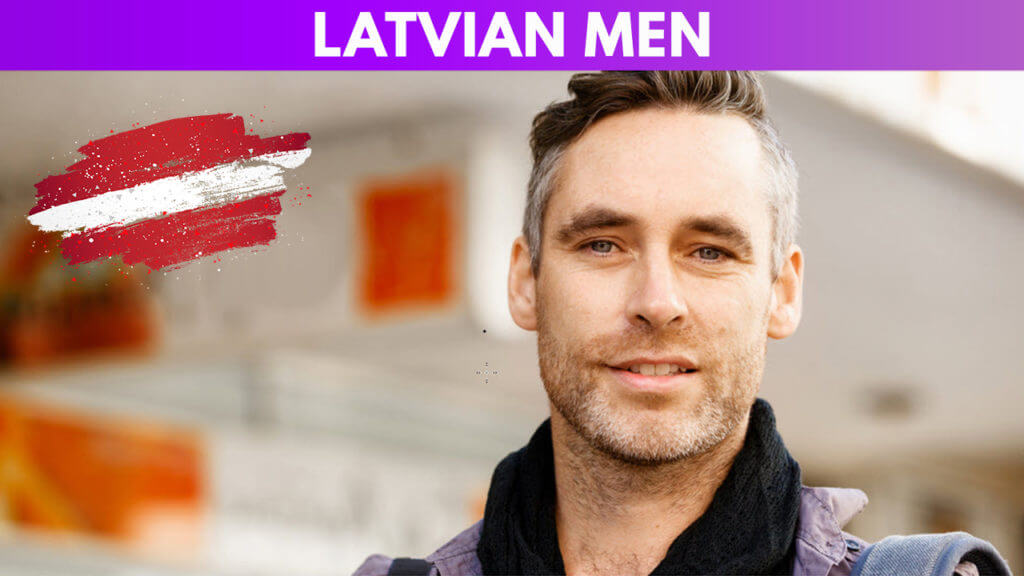 Latvia is usually not the first country that you think of when somebody asks who the hottest people in the world are, but the truth is that it's really near the top.
If you are new here, make sure to check out all the men's country guides to see how Latvian men compare in all categories.
I didn't expect to fall in love with this country and its culture, but what surprised me were the hot Latvian men and the mixed feelings that they evoked in me.
If you're in the same both as I once was, read on to break some Latvian men stereotypes and gain some new information about international dating.
OFL Top Recommendations based on 100,000+ Survey

"Serious Relationships"
"Discreet Hookups"
"Best Course for Men"
"Quick Flings"
"Normal Hookups"
"Our Quiz"
Is your dating app giving you the best chance for success?
Make sure to take our online dating site/app quiz to find out.
People who follow our dating site suggestions have on average 2 more dates per month.
What are Latvian Men Like?
Before I give you some Latvian men dating tips I should answer one simple question with a complicated answer.
What are Latvian men like?
These types of questions are always hard because we should never generalize the whole nation based on the actions of the few.
The truth is that we're all different, and there's always going to be good things and bad things, but that's what makes people interesting.
However, some things are common when it comes to the male population in Latvia and the way that they are.
Dating Latvian men can be both a pleasure and a pain, and you're about to find out why!
What Physical Traits Distinguish Latvian Men from Other Men
Physical Appearance
What do typical Latvian men look like?
You must have already heard about the amazing and awe-inducing beauty that the Latvian women are known for, but what about Latvian men?
First of all, Latvian males are European and they are a part of the Baltic ethnic group, so they belong to the Caucasian race.
This means that they generally have a face with a narrow nose and big eyes.
They usually have fair skin, and extremely light hair and eyes.
They are very similar to their Russian and Scandinavian neighbors when it comes to their looks and physical attributes, so it's no wonder that they're so hot!
Speaking of the way that they're built, I have to say that they look pretty good!
Without a doubt, a big part of their charm is their height. Typical Latvian guys are pretty tall. The average height of a Latvian man is 5 feet 11.42 inches, and they're only bested by the guys from the Netherlands.
Additionally, most of them are pretty fit. The sports culture is important in Latvia, but not only in a way that guys love to watch sports, but they also enjoy taking part in them.
OFL Top Recommendations based on 100,000+ Survey

"Serious Relationships"
"Discreet Hookups"
"Best Course for Men"
"Quick Flings"
"Normal Hookups"
"Our Quiz"
Fit Latvian men in bed are exactly what any woman needs.
Both their height and their fitness is possibly something that American women looking for Latvian men are going to love.
So it's safe to say that your future Latvian boyfriend is going to wow you in more ways than one!


Style
Well, to be honest, there's not much to say here.
There are plenty of handsome Latvian men out there, but I can't really say that they care about fashion all that much.
Well, some of them do, but not all of them. There is no rule or a special way that Latvian men dress.
The fashion in Latvia, in general, is influenced both by their communist past and the current western fashion trends, depending on the age and beliefs of people.
That means that some Latvian men are more conservative, while some are not, with plenty of them somewhere in between.


Additional Rating – The Tinder 1000 Swipe Rating
On top of the physical trait ratings for Latvian men, we have also created our own additional rating from the Latvian men we see on Tinder. We call it the 1,000 Tinder swipe rating. It is extremely accurate and gives a very good overall picture of the men and how attractive they are.
This is how it works.
We swiped through 1000 different profiles in all of the major cities of Latvia and took note of how many handsome men there are. We jotted down how many 8's, 9's and 10's there are based on their profile pictures. Here is a quick breakdown.
0-100 is poor
100-200 is OK
200-300 is Good
300 – 400 Is Incredible
400 + is Mindblowing (There are only a few of these)
With a Tinder Plus subscription, you can teleport to anywhere in the world and swipe for yourself. Find out more below In the section about how to meet Latvian men. Also, make sure to check out my other country guides to see how their Tinder scores compare.

Character
Now, physical looks are always going to be somewhat important, but the more crucial aspect is the character of the person that you get into a committed and long-lasting relationship with.
So, what are Latvian men like in relationships?
Let's break some Latvian guy stereotypes and give you a closer look into what is dating a Latvian man like.
1. Gentleman rating
Unfortunately, they don't get such a high grade in this area.
They can be perfectly fine gentlemen when they want to, but some of them tend to take the attention that women give them for granted.
The substantial cause of this is that Latvia has the biggest difference between the number of males and females. There are 8% more women than men in Latvia, and it shows.
Some of them know that they're going to get girls easily, so they stop trying, and you don't need a man who doesn't try.
Some of them are good, though.


2. Integrity
Latvian guys, and Latvian people in general, are extremely proud.
They are very patriotic and they love their country, even though it might not seem like it at times. As they would say, they're the only ones allowed to criticize it.
In addition to that, their family is one of the most important parts of their life and they're all about it. So, the same rule goes for the family, they're the only ones allowed to say bad things about it.
Most of them can hold their own and know exactly what they want.


3. Honesty
Well, they're technically honest, but the problem comes from the fact that it will take you a while to get that honesty out of them.
You'll see once you meet Latvian men. They're likely going to seem cold and distant at first, just like the rest of their North European neighbors.
They don't open up easily, but once you get them to talk to you they'll answer all the questions that you wanted to ask, no matter how personal.
So, all in all, Latvian men are honest, but they won't tell you everything immediately.


4. Loyalty
Well, I would've given them a higher grade, but there are too many beautiful Latvian women and Latvian men tend to not tell you things, so you should always be careful.
In other words, most of them are loyal and they won't hurt you no matter how many hot women are around them at all times, but there are always going to be exceptions to this rule.
Latvian guys in bed are mostly loyal.


5. How protective are they
Macho culture can really be seen among the male population in Latvia, and some of them won't even think about consequences before getting into a fight.
Of course, this is a bad thing most of the time, but at least you know that your dude is going to protect you in any way possible.
When it comes to other forms of protectiveness, I can say that they aren't jealous types.
They're going to let you live and won't bother you if you ever decide to go out with the girls.


6. Are they resourceful?
Dating a Latvian guy means that you will rarely have to turn to mechanics or handymen because he will most likely be able to take care of all the possible issues that you have around your home.
And even if his knowledge is limited, he'll be handy in some other areas, like cooking. Your man will probably make you some beautiful Latvian food that you will enjoy.
When it comes to their financial resourcefulness, it's kind of tricky for most of them.
Unfortunately, Latvia has gone through many troubles in the economic aspect.
First, the transition from communist to capitalist society has made a lot of trouble for a lot of Latvian people, and after that, they were hit by the global economic crisis.
Most of the single Latvian guys aren't in the best position when it comes to their monetary gains, but these aren't things that should keep you away from them. Build together and you will be stronger.


7. Maturity
There are plenty of sexy Latvian men that you will meet and then wonder why they don't have a sense of humor.
Well, they do, but they're very mature and their humor is more subtle. As soon as you get used to it you'll be rolling over from laughter and you might even be able to match them!
Other than their humor, they're mature in general.


8. Self-confidence
Most hot Latvian guys know that they're hot and they certainly know how to use it to their advantage.
But, Latvia has a really serious issue that can be connected to the self-confidence of their male population – they have one of the highest male suicide rates in the world.
They used to have it even before, but after Latvia left the communist ideology behind a lot of men were hit by the economic crisis. They had to work more and they weren't able to earn the money for their whole family on their own.
Unfortunately, a lot of them thought that taking their lives was the only possible option.
This is still a problem in Latvia now.


9. Are they friendly or reserved?
Like most of their neighbors from North Europe, the first thing that you'll think about Latvian men is that they are cold and reserved.
Well, congrats, you are right and this is almost completely true.
They would make great friends, but it's just hard for them to open up at first.
You have to be patient and show them that they can trust before you can expect anything in return.
It's just the way that they are as people.


What Latvia men are known for is the Ice Hockey sport and there are many stars in the country and you might just get yourself a nice looking Ice Hockey player.
Read further to know more about these men and the dating culture.

Dating a Latvian Man: Pros and Cons
Now that I've hopefully brought you closer to the answer to the question "What are Latvian guys like in relationships," let's get into more detail when it comes to the good and bad things.
International dating is hard, and you're going to realize how different Latvian dating culture is as soon as you step outside somewhere in Riga.
Dating a Latvian man comes with some pros and cons, and here are the most important ones.
Pros
Their family is important to them
Latvian men know what's important to them and they will do anything to protect it.
This is awe-inspiring, and you should be happy to get a man with an attitude like this.
Remember that one day, hopefully, you will also become a part of that same family. Would you want to be with a man who speaks ill of his family members? I doubt it.
So, what are Latvian guys like?
Beautiful country
Latvia has to be one of the most beautiful countries that I have ever visited.
It gets more than 20 hours of day time during the midsummer and it has some of the most inspiring and gorgeous places in nature.
Their beaches are beyond unreal, and the biggest part of their country is covered in forests.
They're hot
Let's face it, this is important to most of us.
Latvian men are tall, blond, and dreamy, and I like that a lot. Trust me, you're going to like it too.
Cons
They drink a lot
Latvian men are heavy drinkers, in general.
Latvian people love beer and any other alcohol, and they love spending time with their friends while drinking a couple of bottles.
Unfortunately, this is a problem for most of them, and plenty of guys are alcoholics.
Sports culture and gambling
I already mentioned how many Latvian guys are into sports, but sometimes it can cross the line.
Following your favorite hockey team and cheering for their success is great and all, but Latvian men also tend to gamble a bit too much.
And, as we all know, gambling too much can literally ruin people's lives.
Bad economy
I wouldn't exactly call their lack of money a big problem but this, along with alcohol and gambling leads to something worse.
Latvian economy has gotten really bad over the last 30 years, resulting in a lot of psychological problems for most of the men living there.
Suicide rates are high, and it's mostly because of the way that they live.
How to meet Latvian men
You must be wondering how to meet Latvian men if you're here.
Well, there's two answers to that question.
The first one is that you can just go out somewhere in Riga and hopefully run into some single Latvian men.
There are both good and bad parts of this theory.
Where to meet Latvian men? Well, a good place to start would be the bars.
The good part is that most bars and pubs in Riga are probably going to be filled with men that you can approach or that can approach you, but the bad part is that there aren't that many single Latvian guys.
As I said before, there are more women than men in Latvia, so most of the men are likely to be taken.
However, to save yourself the embarrassment and discomfort, you can always turn to online dating sites, which would be the other option.
Dating sites are always going to be your saviors when it comes to international dating.
They are also going to be filled with single and sexy Latvian guys, so you got nothing to worry about.
However, there aren't that many dating sites that you can use in Latvia. This could potentially be a good thing because it would mean a bigger concentration of people on fewer websites.
One of the best dating sites that you can use to get a man of your dreams in Latvia is Badoo.
The reason why Badoo is so popular in Latvia could be because it has Russian origins.
It's easy to use and it's free. It's also labeled as a social media network, meaning that the vibe is more relaxed.
However, this site is mostly for people younger than 35, and older people might find it harder to get matches.
Let's get to work so that we can meet some handsome Latvian guys!
Setting up a profile on Badoo is easy and won't take a lot of time. Unlike most other dating websites, on Baddo you won't have to fill out questionnaires about yourself because it works differently.
The only information that you need to give to make a profile on this dating site is your name, city, date of birth, gender, and what you're looking for (chat, dates, or friendship).
You can also upload a picture, but there's a reason why you shouldn't do it immediately, which we'll get into later.
After you fill out all the other information you'll get an email in your inbox. You have to open this email and the link inside it if you want to verify your account and begin to meet Latvian guys.
This is just the first step in the verification process. The others involve linking your social media accounts and verifying your phone number.
You can opt not to do these things, but you won't have access to the entirety of the website if you don't do them.
Now let's get back to the picture. If you just want to check out the site don't upload your picture immediately. It could get flagged and you would have to get through a time-consuming verification process during which you won't be able to use the website.
Also, speaking of the picture, it's better if you have one because you can only send messages if you have one.
You can search for people based on their location, age, gender, and other things.
Getting in touch is easy and free, and the only limit is that you can send up to two messages to one person before they choose whether they want to chat with you or not. If they respond there are no limits.
Now that we learned where to meet Latvian guys, let's get to some Latvian guy dating tips!
How to conquer a Latvian man's heart
Dating Latvian guys can seem hard at first, but I'm here to help you out!
1. Show him that you care
If you want to win over a Latvian man you have to show him that you care about him.
This is the only way that you will get him to open up to you.
2. Learn the language
If you're wondering how to meet a Latvian guy you're probably going to run into a problem when it comes to language.
Not a lot of Latvian people speak English, and the ones that do are rare.
This is why you should learn at least some phrases and words in Latvian if you want to get a Latvian man.
3. Make him food
We all know that the way to a man's heart is through his stomach and that saying is true.
Take time to learn some recipes for traditional Latvian food and surprise your man with a home-cooked meal.
4. Be patient
One of the best tips for dating a Latvian man is to just be patient.
They're more of thinkers than talkers, and if you give them time and support they will start sharing all of those thoughts with you.
5. Be active
Latvian guys love sports and going to the great outdoors, so join your man from time to time to impress him and show him that you can keep up!
If you want an active guy you have to be able to match him.
Top 3 hottest Latvian men
There are plenty of hot Latvian men all around the world, but here are some of my favorite ones.
Kristaps Porziņģis
This man is a young basketball player from Latvia.
However, he plays for Dallas Mavericks of the NBA, and he's one of the tallest players, with a height of 7 feet 3 inches.
He's tall, and he's cute!
He was born in Latvia, but he moved to the USA to pursue his career.
Lauris Reiniks
Lauris Reiniks is a 40-year-old Latvian singer, songwriter, actor, and host.
He's gained a lot of rewards because of his artistic abilities, but mostly for his job as a producer.
He grew up in Latvia in a musical family and he continues to make hits.
Māris Štrombergs
This former professional BMX racer is mostly known for the medals that he won during the Olympic Games, both in 2008 and in 2012.
He's 32 years old now, and he's retired from competitions, but he's still a dreamy and successful guy.
Final word
Knowing more about Latvian men besides the stereotype that you are used to, it will become easier for you to take that leap of faith in international dating.
If you wish to test the waters first by choosing online dating, follow the guidelines on the ultimate guide for dating online on my home page.
Go out there, travel the world and find love as you learn new culture from northern European men.
If you have some experiences to share with me concerning Latvian men, put it down in the coment section below.
Good luck!