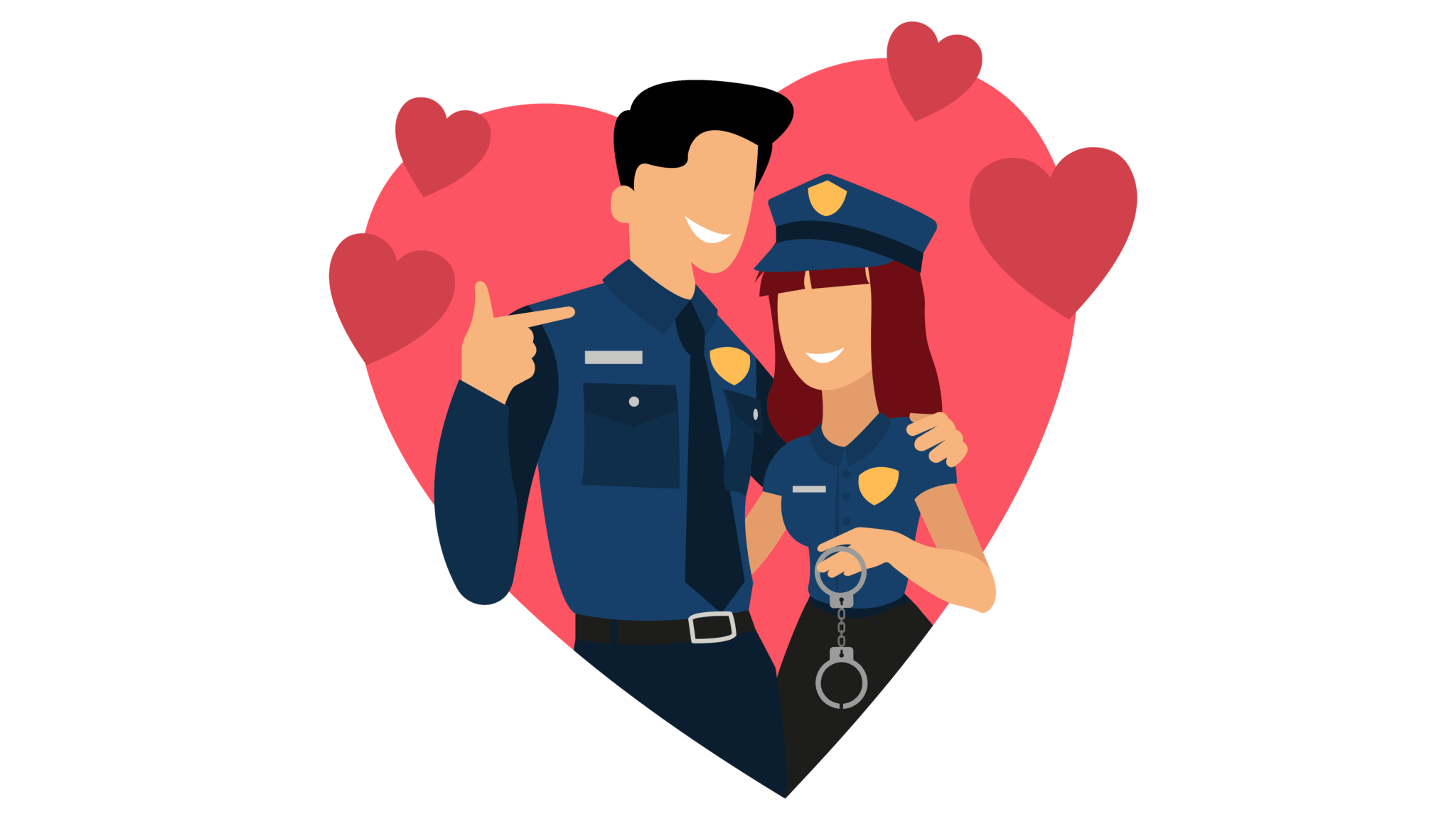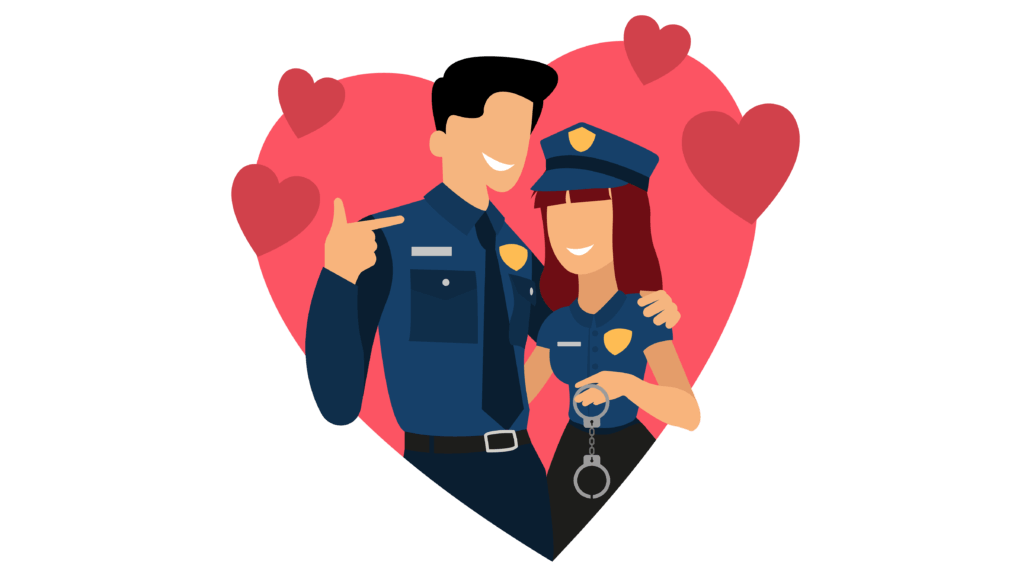 Yes, even cops need love right?
But seriously, policemen and women from all around the world work tough jobs.
And what's better after a long, hard and stressful shift keeping the community safe than coming home to the loving arms of your partner, best friend and lover?
But what are the best dating sites out there on the internet for those of us in the police force?
Is there even such a thing as a dating site for cops or people who would like to date them?
OFL exclusive offers - Check all of them

"Serious Relationships"
"Discreet Hookups"
"Best Course"
"Quick Flings"
"Normal Hookups"
"Our Quiz"
Well, other than regular dating sites (like Tinder) or hookup sites (like BeNaughty or Ashley Madison), some of which are worth checking out, there are those that have cops as their target market.
We are going to take a look at some of these and review them based on the following:
So if you are a police officer on the look for love, this is the number one review that you should read!
Let's get started!
Best Dating Sites for Cops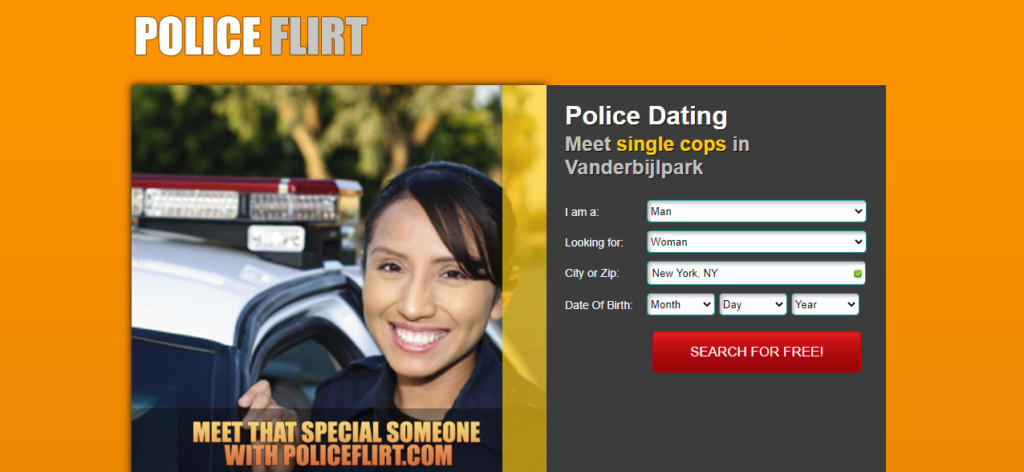 Signing up – 4/5
Making contact – 3/5
Profile quality – 5/5
Overall quality – 4/5
Rapid Match feature
Unlimited photos can be uploaded
A simple signing-on process that takes a couple of minutes
Easy to use
Free icebreaker
Limited messaging
Lots of advertising
Horrible color scheme
Police Flirt doesn't have the kind of user numbers that other dating sites have and that's totally understandable as it serves a very niche market – policemen and women.
As far as a gender ratio goes, male profiles are in the ascendency over those of female users.
It's around a 60% to 40% split in favor of male users.
By far the most popular age group on the site is from 25-34 years-old with the 35-44 year-olds not too far behind.
The first group comprises around 31% of the total users on the site, while the second is about 29%.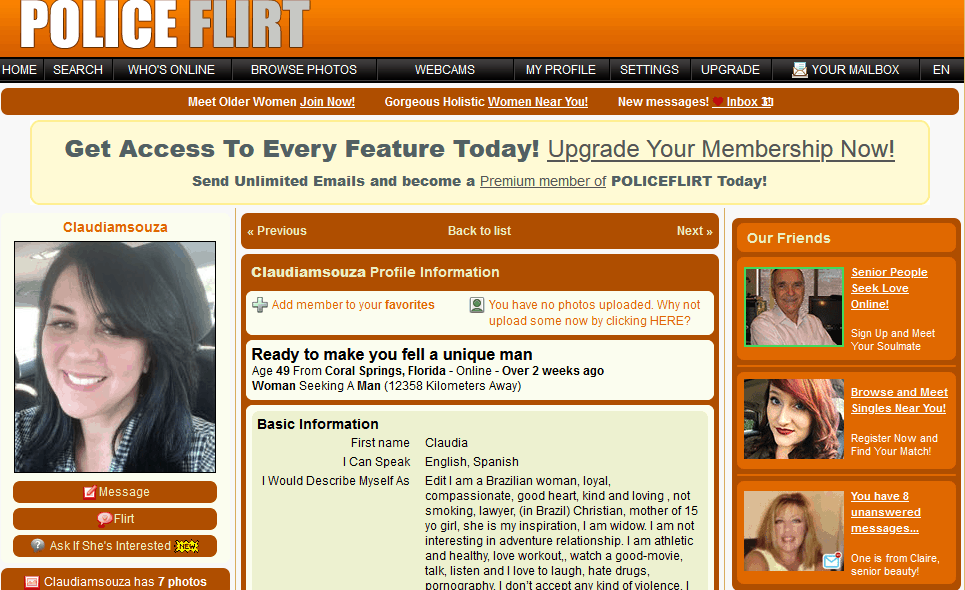 Ease of Use "mobile and desktop version"
The registration process to sign up at Police Flirt is super fast.
Initially, you just have to provide your gender, the gender you are searching for and your birthday.
You follow that up with a username, password and email address and that's it, you've registered and have access to the site.
Of course, you still have to complete your profile, but you can take a look around or start searching if you'd prefer to.
The desktop version of the site is similar to any other dating site you've seen and everything is where you'd expect it to be.
You can search for love in the traditional manner, selecting from a number of filters to find that perfect match.
There is also a roulette-style matching game called Rapid Match where you can pass or like potential matchups on seeing their profile pictures.
While messaging isn't free, you can introduce yourself to potential matchups using an Icebreaker.
This is sent to everyone within a specified distance that you choose.
Simply type your message subject and then your message and away you go, you've introduced yourself to those users near you.
Currently, Police Flirt does not have a mobile app.
The site is optimized for mobile view if you'd prefer to access it using your phone.
Police Flirt has three different membership packages.
These are a five-day trial, a month-to-month recurring package and then a three-month package.
Here's a breakdown of what they will cost you:
5-day trial – $4 (remember to cancel and select a new package after the trial period)
1-month membership – $29.99
3-month membership – $39.99
If you have a paid premium membership you are entitled to a refund if you are unsatisfied.
Police Flirt will refund for your last paid upgraded membership term within 60 days of the date of purchase.
You can register for a profile and even search other user profiles for free.
To effectively contact them, you will need to message them and that's a feature for members only.
A website dedicated to police singles, not only is it so easy to start your profile on the site but it's got a strong user base.
A free icebreaker helps introduce you to singles near your location but to communicate effectively, you are going to need to be able to message them and that requires membership.
Membership also allows you to see all other member photos, activates instant messaging, allows unlimited flirting and offers extra privacy options.
In terms of a rating, I give Police Flirt 4 out of 5.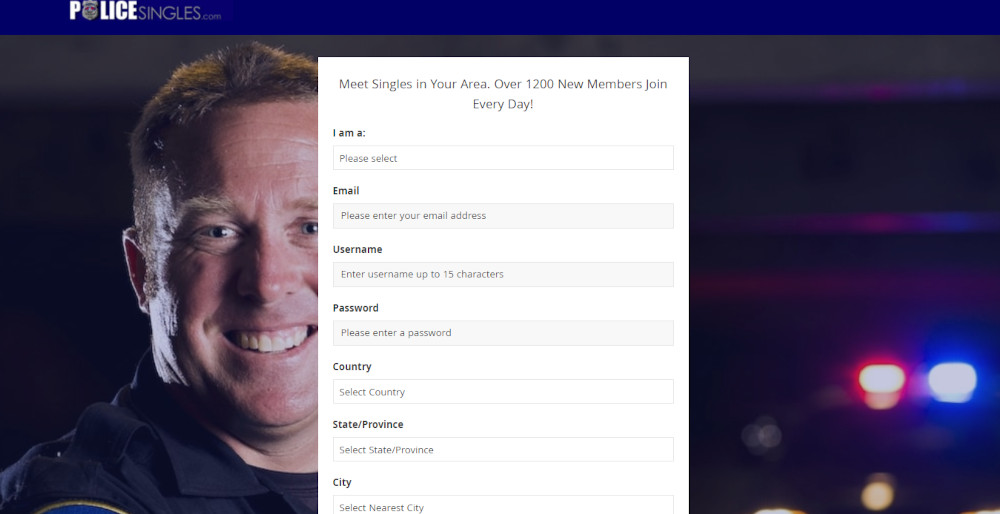 Signing up – 5/5
Making contact – 3/5
Profile quality – 5/5
Overall quality – 4/5
Well designed and easy to use
You can see how many times your profile has been viewed thanks to a counter
You can either search for members or browse profiles through a roulette-style matchup game
Membership is cheap
Messaging requires membership
Limited search ability for free users (not many parameter options)
With 1 200 new members joining Police Singles every day, this is one active site, that's for sure.
User numbers, however, were not forthcoming.
In terms of a gender breakdown, it appears that Police Singles has more men than women profiles and the age ranges are varied.
By far the smallest group was the 55 and older group while the most active are from 25-44 years old.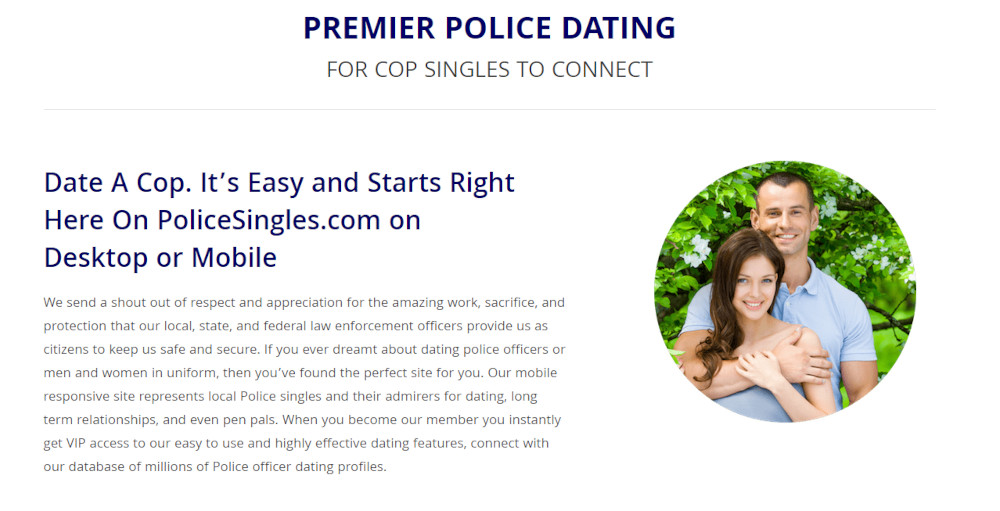 Ease of Use "mobile and desktop version"
Signing up for Police Singles is a process that's going to take around five minutes of your time.
You will have to provide a fair amount of information first up like a username, email address, location and age.
That gives you access to the site but you are encouraged to complete your profile first.
That's another five to ten minutes to complete.
Once you've done that, you can either use a roulette-style matchup game to find potential matches or search for them.
For regular users, a very basic search engine is on offer, but it's more than enough to get the job done and returns decent enough matches for you to explore.
You will need a membership, however, to get into contact effectively as free users cannot message others.
You can send winks as a way to show your interest or like their photo.
An interesting feature of the site is the meet option.
Here you can say you'd like to meet someone or see if someone wants to meet you.
If you both want to meet each other, that's a mutual meet which is another name for a matchup, I guess.
Is there an app for Police Singles?
No, there isn't although the website is optimized for mobile viewing as well.
Police Singles has three durations when it comes to their membership options.
You can take out membership for one-month, three-months or six-months.
The pricing for that is as follows:
1-month membership -$24.95
3-month membership – $53.95 ($17.95 per month)
6-month membership – $83.70 ($13.95 per month)
1. Is this a safe dating site?
Yes, Police Singles is a safe dating site.
Your data and banking details are secure and you have the ability to block any users that you want to, should the need arise.
2. Can I message someone as a regular user?
No, you cannot.
You can wink at other users and see who has viewed you or winked back but you cannot message anyone.
If you want to message them, you need to sign up for membership.
If you are a police officer, this is a dating site that's worthwhile checking out.
What I like about it is that the membership is very well priced and you get lots of key features with that membership, not only just email messages but instant messaging as well.
There is also an advanced search filter for members to use.
In terms of a rating, I give Police Singles – 4 out of 5.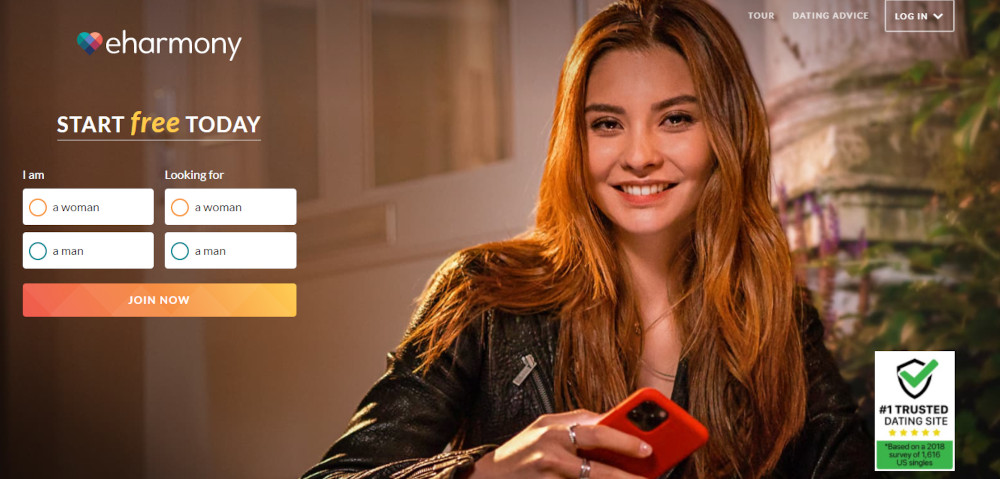 Signing up – 4/5
Making contact – 3/5
Profile quality – 4/5
Overall quality – 3.7/5
If you looking for long-term relations, eHarmony is a good site to do it on
Excellent matching algorithm
You will receive suggested matches from eHarmony
Profile completion is mandatory
eHarmony has a lengthy signup process
You can't search for potential matchups based on profile parameters
eHarmony is popular the world over.
In fact, it has users from around 200 countries which makes it the perfect dating site/application for members of the police.

First started in 2000, eHarmony also claims to have facilitated over 600 000 marriages.
That's a perfect reason for a policeman or woman who is looking for long-term love to consider eHarmony as their dating site of choice.
But what about the ratio of male to female users?
Well, on eHarmony the gender ratio is a 57% v 43% male to female split.
The biggest group of users on the site are the 25-34 year-olds who account for just over a third of the users with a 20% male and 17% female split.
The second biggest group are the 35-44 year-olds who account for 32% of the users and are split 17% male and 15% female.
In total, eHarmony, which is more of a dating site for those looking for long-term love.
Ease of Use "mobile and desktop version"
Signing up on eHarmony can take a little more time than it does on other dating sites.
But in my book, that's not a bad thing because you have to fill in your full profile.
For me, there is nothing worse than finding a potential matchup and then seeing that they haven't filled in their profile in full.
eHarmony nips that in the bud by forcing you to.
All this is also necessary to help eHarmony's clever matchmaking algorithm provide you with the kinds of matches you've always wanted.
In fact, the algorithm employs some machine learning, so your matches are going to be spot on in regards to what you are looking for specifically.
And it needs to be because you don't have a specific search function that you can employ to launch your own searches.
You have to rely on the matches that eHarmony returns.
And there are new match suggestions each day for you to browse through.
Only members of eHarmony can see profile pictures of other members and they also receive unlimited messaging.
If you prefer to use an app, well you are in luck.
eHarmony has both an app for Android phones and Apple handsets.
And the apps are totally free.
Let's not beat around the bush here.
eHarmony is expensive.
But always look out for specials because they run them often.
eHarmony does things a little differently when it comes to membership and the duration on offer.
Here's a breakdown of their Premium subscriber offering:
1-month – $59.99
3-months – $35.90 per month
6-months. – $25.90 per month
With both the three and the sixth month options, you need to pay the full fee upfront.
If you'd like to try the site out, eHarmony does offer a three-day trial.
1. Can I report someone on eHarmony?
Yes, you can.
If someone is behaving badly, or perhaps harassing you, you can report them for sure.
And it's easy to do as well.
You just need to go to the offender's profile and find the report button.
2. If I use the website and the app, do I need two accounts?
No, you don't.
No matter where you registered just enter the correct login details on either the app or the website and you can use Harmony on both platforms.
eHarmony is not only a brilliant dating site for anyone, it's great for those in the police force too.
Thanks to the fact that it has so many members and is available in so many counties, no matter where you stay, you should easily be able to find potential matchups that will be worth exploring.
While eHarmony is more for people wanting serious, long-term relationships, you can find all kinds of matchups here.
OFL exclusive offers - Check all of them

"Serious Relationships"
"Discreet Hookups"
"Best Course"
"Quick Flings"
"Normal Hookups"
"Our Quiz"
It's a recommended site, if somewhat pricey.
In terms of a rating, I give Harmony 3.7 out of 5.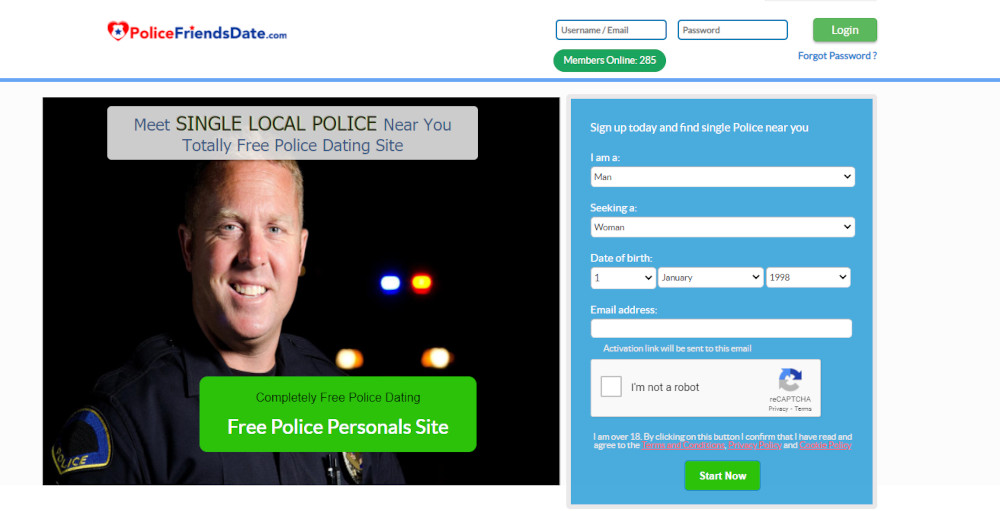 Signing up – 5/5
Making contact – 4/5
Profile quality – 4/5
Overall quality – 4.4/5
It's free
Simple sign up process
Well designed and easy to navigate
Lots of advertising
Some profiles are from affiliate sites but you can control if you see them or not
This is a niche site, so user numbers won't be massive.
Each time I was online, however, by using the member counter widget, I could always see between 400 to 500 other people using the site.
That increased to around 700 to 800 during the afternoon and evening.
Overall user numbers, however, weren't anywhere to be found.
In terms of male to female users, males dominate the site at a ratio of a little more than 2:1.
The dominant age groups on the site are between 25-44 years-olds.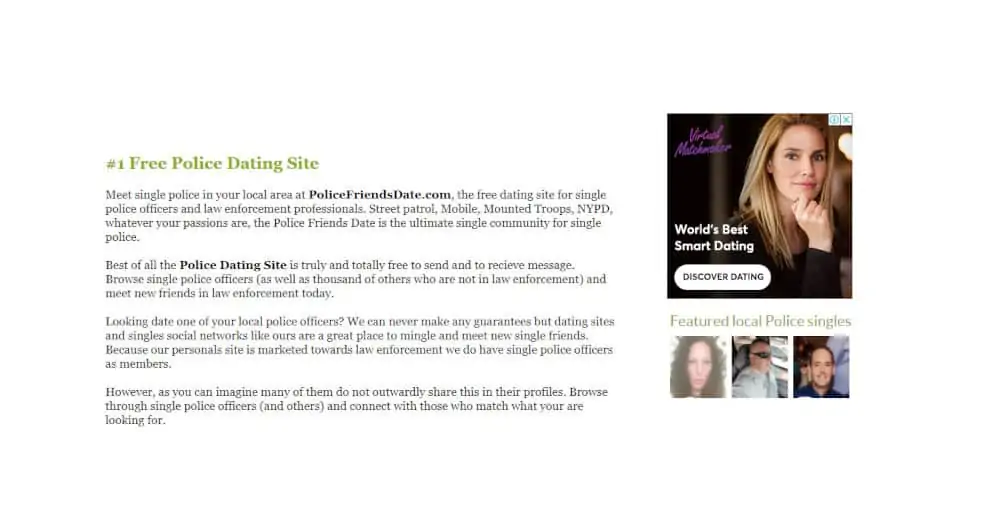 Ease of Use "mobile and desktop version"
Signing up for your profile includes all the basic steps you would expect from a dating site.
You will also need to upload a profile pic (a proper one) as well as a full-body picture which is pretty unique.
Once you've completed a bio about yourself, explain what you are looking for in a matchup, given some appearance indicators and answered a few background and lifestyle questions, you can enter the site for the first time.
The website itself is beautifully designed and so easy to navigate.
While it has a lot of menus, it's easy to see what each of them does.
There is also a user counter, so you can see just how many people are online at any time.
In terms of contacting other users, you can send a "meet me" or wink at them.
Or you can send them a message.
And it's totally free to do so.
If I have one complaint about the site it's that the advertising can be a little intrusive.
But I suppose that's understandable as the site has to pay for itself someone, right.
Also, note that not all profiles originate on Police Friends Date.
Some are from affiliate sites, for example, truckerfriendsdate.com.
You can control this in your settings however, so if you only want to see users who registered on Police Friends Date, you can.
As for an app, this dating site doesn't have one at present.
There are no membership options on Police Friends Date because the site is completely free.
And the people behind the site intend on keeping it that way.
That does mean you will see plenty of advertising but that's how the site makes money, so it's easy to overlook for that reason.

1. Can I delete my profile from the site if I am not using it anymore?
Yes, you can.
And it's so easy.
All you need to do is go to your profile yourself and you will see a large red button that says "DELETE MY PROFILE" next to the "VIEW PROFILE" button.
Click on that and your profile is taken offline.
Yes, Police Friends Date is a free website.
You can send quick messages to other users from their profiles.
If they return a message, it will appear in your inbox.
If you are a man or woman in blue, why wouldn't you give Police Friends Date a tryout?
It's an easy registration and while this isn't the busiest site you will ever see, there is enough traffic for you to find potential matchups, especially if you live in a bigger city.
And the best thing is that it's all for free.
That's just too good to turn down in my book.
So give it a go because give Police Friends Date gets an overall score of 4.4 out of 5.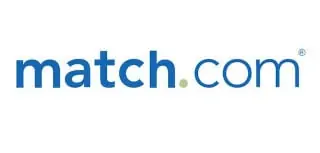 Signing Up – 4/5
Making Contact – /5
Profile Quality – 4/5
Overall Quality – 4/5
Over 20 million users
Popular in the United States
Mobile app for both Android and Apple devices
Excellent search engine
The messaging system is a member-only feature
Security could be better (there is no email verification)
Match is one of the oldest dating sites on the internet, so it makes sense that it would be a good place to make a profile for those in the police force who are trying to meet others.
Match has over 20 million registered users with around 40 million visits per month.
And if you are a cop in the United States, it makes even more sense trying a profile here because over two-thirds of the users on Match are from America.
It's a busy dating site that's for sure.
In terms of a gender breakdown, men are in the ascendency, like on most other dating sites, but there is not such a big difference in the male to female gender ratio.
In fact, that stands at 55% male to 45% female.
The most active age group on the site are between 25 and 54.
In fact, 75% of all Match users are between those age ranges.
Ease of Use "mobile and desktop version"
Match offers a simple sign-up process that you can complete in your browser or by downloading the free match app for Android or Apple phones.
Once you are on the site, Match takes you to your profile page where you start the process of filling out all the necessary details.
There's nothing new here at all, it's pretty standard really including uploading a profile picture, putting in appearance parameters and the like.
Sadly, a lack of email verification means that Match does have fake profiles, so just note that when browsing for a matchup.
Match can be used for all different types of relationships but many users are looking for long-term love.
Match has a modular interface with only a few menus.
It really couldn't be simpler to find your way around the site even if you aren't an online dating veteran.
Of course, if you prefer to use your phone, just download the free app.
As a non-paying user, you can tell someone you like them by "liking" their profile but that's it really.
Messaging and chat rooms are only available behind a member paywall.
Regular users can participate in the roulette-style match game and view other user profiles.
Let's take a look at what membership on Match is going to cost you.
Well, there are a few options.
Match doesn't have a month-to-month option but does include the following:
3-months – $12.99 per month ($38.97 once off payment)
6-months – $9.99 per month ($54.94 once off payment)
12-months – $7.99 per month ($95.88 once off payment)
3-months – $14.99 per month ($44.97 once off payment)
6-months – $11.49 per month ($68.94 once off payment)
12-months – $8.99 per month ($107.88 once off payment)

1. Does match allow you to call other users?
Yes, as a premium member of Match, you can call other users (with their permission).
This is a feature called "Match Phone".
1993, the dawn of the commercial internet that we know today.
Yes, that's how old Match is.
It is one of the first-ever online dating sites.
So yes, this is a legit dating site.
Other than using one of the specialized sites we have covered here, it just makes complete sense for a policeman or woman to also try a profile on a more commercial site.
That's because they just have so many more users that finding matchups worth exploring are inevitable.
Match has everything you need to do that, but just like other dating sites, it's the messaging that they cut back on.
So if you do find someone, you are going to need to take out a membership to contact them.
In terms of a rating, I give Match 4 out of 5.
Happy searching!