With over 90 million users, Plenty of Fish (POF) is one the biggest dating services you will find online today.
In fact, it's bigger than Tinder.
If you've used it before but are looking to branch out elsewhere with your online dating endeavors, you'd probably want a site that is similar and offers much of the same that POF does, right?
But what dating websites are similar to POF?
OFL Top Recommendations based on 100,000+ Survey

"Serious Relationships"
"Discreet Hookups"
"Best Course for Men"
"Quick Flings"
"Normal Hookups"
"Our Quiz"
Are there any Plenty of Fish alternatives that you should know about?
Well, if you are looking for dating sites like POF, you are in the right place.
That's because, in this article, we will examine and explore sites that operate in much the same way, are established with plenty of users, and give you the same kinds of features you are used to.
In doing that, we will highlight:
So, let's start!
Is your dating app giving you the best chance for success?
Make sure to take our online dating site/app quiz to find out.
It's a fact that people who follow our dating site suggestions have on average 2 extra dates per month.

Signing up – 5/5
Making contact – 3/5
Profile quality – 5/5
Overall quality – 4/5
OkCupid has over 50 million users, so you are spoilt for choice
It has a superb matching algorithm to help provide you with the best potential matchups
Covers many genders and sexual orientations
Tons of features
Although the site is free to use, you can only message someone if you have both liked each other's profiles.
There's no doubt that OkCupid is one of the most popular dating apps/sites on the planet.
In fact, it has over 50 million users currently and that's growing all the time.
But let's analyze some demographics that help back that up.
10 million members of the user base come from the United States
Over 1 million users log in each day to access their profiles and look for love
Over two-thirds of users are male
40% of users are in the 25-34-year-old age range (this is the most popular age range on POF too)
Many of these demographics mark OkCupid as one of a few free dating sites like Plenty of Fish.
OFL Top Recommendations based on 100,000+ Survey

"Serious Relationships"
"Discreet Hookups"
"Best Course for Men"
"Quick Flings"
"Normal Hookups"
"Our Quiz"
But let gather some more information as we dig a little deeper into what OkCupid offers.

Ease of Use "mobile and desktop version"
You can download OkCupid as a free dating app for either your iPhone or your Android device or you can use the website if you'd prefer.
But to register your dating profile, every user has to fill in a long questionnaire.
That helps the app line up the best new friends possible that could perhaps become the perfect match you've been looking for.
You will need to set aside a fair amount of time to complete it too and yes, it is compulsory.
Also, you can expect questions on a range of subjects.
In fact, there are thousands of questions that you can continue to answer once you've registered your profile and use the site.
It really is the most comprehensive questionnaire for matchmaking you will find in the dating world.
Of course, you don't have to do them all during registration.
Each of them helps OkCupid to paint a clearer picture of you and then to provide you with the right kind of matchups in terms of compatibility.
One thing OkCupid has got right is that it's a site for everyone, including the LGBTQ community who wants to meet people.
In fact, OkCupid allows for a range of genders and sexual orientations and in terms of commercial online dating apps, it's one of the best in that regard.
This really is one of the strengths of the site for me.
As for the types of users, you will find here, well, for the most part, serious relationships are on the agenda (like Tinder or eHarmony).
But yes, from time to time, you might find others who are looking for a more casual approach to dating, or a hookup (like BeNaughty or Ashley Madison).
In terms of messaging that you'd like to engage with, OkCupid does allow communication in the free version of the app.
That's going to happen when you like someone's profile and vice versa.
The problem is, as a regular user, you cannot see who has liked your profile or not.
Of course, with membership, you can chat with anyone, so that's a huge advantage.
You can also video chat with other users, which certainly does help during the pandemic, that's for sure.
Again, that makes OkCupid a site like POF because it also has a video calling option.
Before we clarify the costs behind OkCupid, let's look at a few more features that it has.
Members can see who liked their profile, send messages to anyone and use advanced search filters to turn up even better potential matchups.
Many of these are super useful, that's for sure.
OkCupid offers two types of membership: A-list basic and A-list premium.
They will cost the following:
A-list basic
1-month – $7.95
3-month – $19.05 ($6.35 per month)
6-month – $23.70 ($3.95 per month)
A-list premium
1-month – $24.90
3-month – $68.70 ($22.90 per month)
6-month – $119.40 ($19.90 per month)
Of course, A-list premium is going to give you all the key features that OkCupid offers.
But obviously, if you want something cheaper, you can go for the basic option.
All-in-all in terms of pricing, OkCupid is a great POF alternative.
Without a doubt, OkCupid is one of those dating websites like POF.
It's got a massive user base, is easy to use, is very inclusive to the LGBTQ community and can be used for free.
Is it better than POF?
Well, I guess that's for each person who tries them both out to decide.
But for me, this is a great dating site with an algorithm that can find you the kinds of people that you wouldn't mind going on a first date with.
It scores 4.25 out of 5.

Signing up – 4/5
Making contact – 3/5
Profile quality – 4/5
Overall quality – 4/5
29 million users from the United States
Match algorithm turns up excellent real-life matchups
Profiles must be completed to finish the registration process
Less patient users might not like the long registration process
No one or three-month membership options
When you are looking for dating sites similar to POF, the first thing you need is a huge membership base.
Luckily, eHarmony does offer that with over 50 million users worldwide.
Here's a further demographic breakdown:
29 million users are from the United States
5 million are active each month on the site
47% of users are female and 53% are male
69% of all users are aged between 25 and 44 years old
Again, these numbers, particularly the user ratio and are pretty similar to POF.


Ease of Use "mobile and desktop version"
You can download the eHarmony app for Android or IOS handsets or use your social media log in, in this case, Facebook to start your profile through the website.
Much like OkCupid, the registration process is pretty lengthy and it's going to take some time before you will be able to browse profiles on the site.
There are over 70 questions to get through and if you are someone that just wants to get on the app and start swiping, you might want to look at a different option perhaps.
But then again, despite the length of time the registration process is going to take, it's worth it, in the long run, to help find you excellent matchups.
Also, you won't have to worry about your profile at all as that's completed during registration.
eHarmony itself is fairly simple to use, so I am not going to go into that in too much depth.
If you've used POF successfully, you won't have any problems here.
Note, however, that while you can view user profiles, you won't able to view profile pictures, only members can do that.
For me, that is a bit strange and certainly not something other dating sites do.
If you pay for a membership, you can also send unlimited messages to all users, see who had favorited your profile, browse in private and receive more matchups outside of your specified parameters.
With some useful extras (and the ability to see other users' profile pictures), eHarmony membership is something many consider.
But what does it cost?
Before we get to that, I must just mention that eHarmony does things differently to other dating sites in the fact that it only has membership packages from six-month and up.
There is no one-month or even a three-month membership option.
It's a brave choice, I believe and might push users to try other dating sites, especially those that won't want to pay a large lump sum for a six-month package.
Here's what they offer:
6-month plan: $59.95 per month
12-month plan: $35.90 per month
24-month plan: $25.90 per month
And that's the other thing.
eHarmony is not cheap at all.
There is no doubt that eHarmony is a fantastic dating site where you will find incredible matchups, especially if you live in Canada and the United States.
It has excellent features although some might be put off by the lengthy registration process and the cost of membership.
But on the whole, this is one of the free dating apps like POF that you could try out as an alternative.
It scores 3.75 out of 5.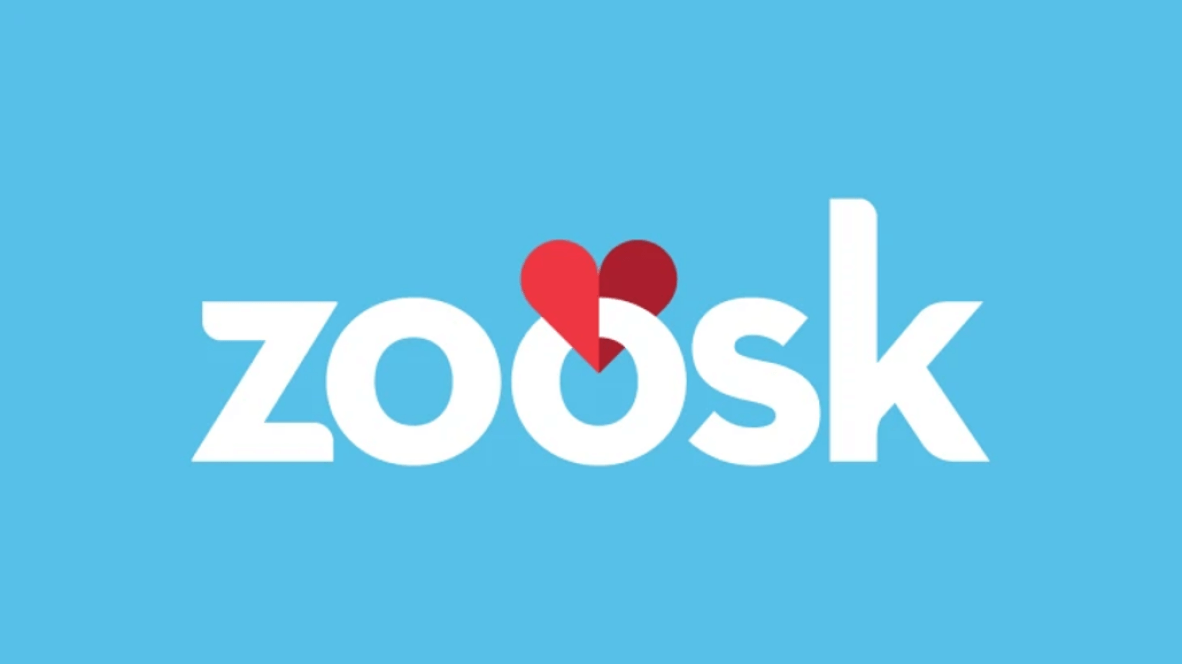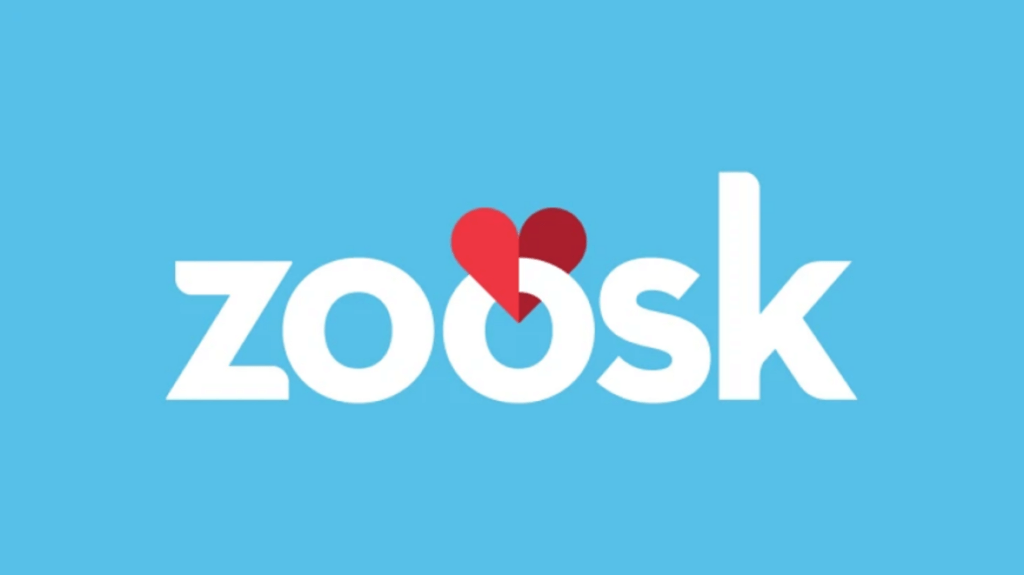 Signing up – 5/5
Making Contact – 3/5
Profile Quality – 4/5
Overall Quality – 4/5
A large, active user base
Excellent matchmaking features
An app for Android and IOS devices
Available in 25 languages
Contacting others is a paid-for feature
To be a contender as a Plenty of Fish alternative, a dating site has to have a massive user base, that's for sure.
And Zoosk fits that bill with over 40 million users worldwide.
The other similarity is that it caters to a wide range of connections, both long-term relationships as well as shorter, more casual dating.
But let's look at some more numbers behind the site:
Research shows that 20 million users are from the United States and Canada
Each day, 1.6 million users log in to look for love
45% of users are female and 55% male
Close to 40% of all users are aged between 25-34 years old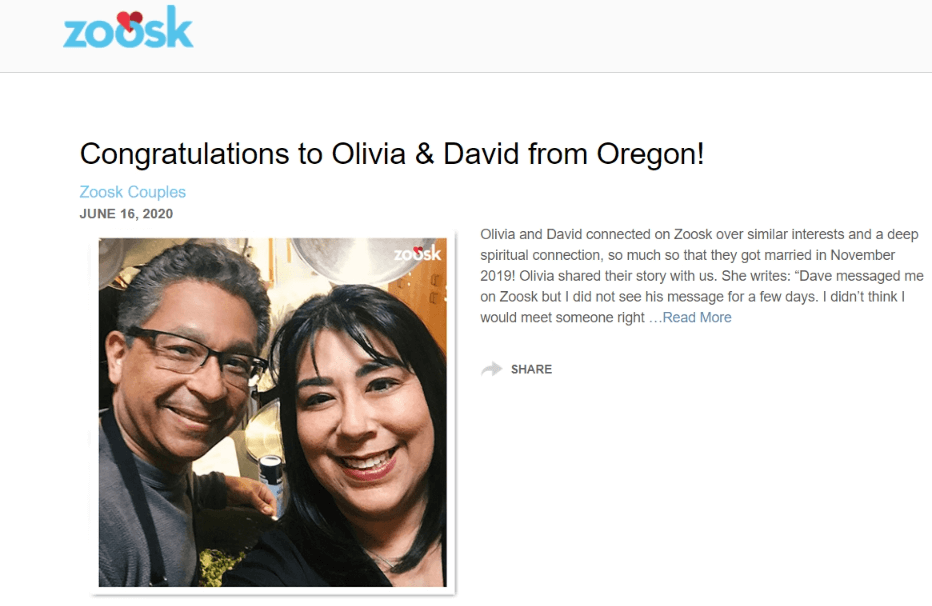 Ease of Use "mobile and desktop version"
Whether you prefer searching matchups on your laptop or via an app, Zoosk has you covered.
Although the registration process doesn't take more than a couple of minutes, you could speed it up if you'd like by using a social media account to sign-up.
Access to the site is limited until you verify your account, so use a valid email if you want to have any success on Zoosk.
And set around 10 minutes aside to complete your profile.
While you would have provided some of the information for it during the registration process, you will need to still add more.
Zoosk gives you several ways of finding potential matchups.
You can see what the matching algorithm has come up by looking through the Carousel menu which displays them one by one.
You could also use the Smart Pick feature which shows you profiles similar to the ones you have browsed through on the site.
Or if you prefer, look through the members who are online with you.
Perhaps the best way is to launch your own searches using the Zoosk search engine.
Other than sending someone a flirt, however, to get into contact with them, you will need to become a member.
Zoosk operates with both membership and an on-site currency.
These coins can be purchased to send virtual gifts to other users but they aren't a necessity.
Here's a breakdown of what both membership and coins are going to cost you:
180 coins: $19.99
480 coins: $39.99
1-month membership: $29.99
3-month membership: $59.99
6-month membership: $74.99
Zoosk membership is extremely well priced.
As a POF alternative, Zoosk has all the requirements.
It's easy to use, has a massive user database, includes excellent extra features and membership is well-priced.
Starting a profile here makes complete sense.
Zoosk gets a strong overall rating of 4 out of 5.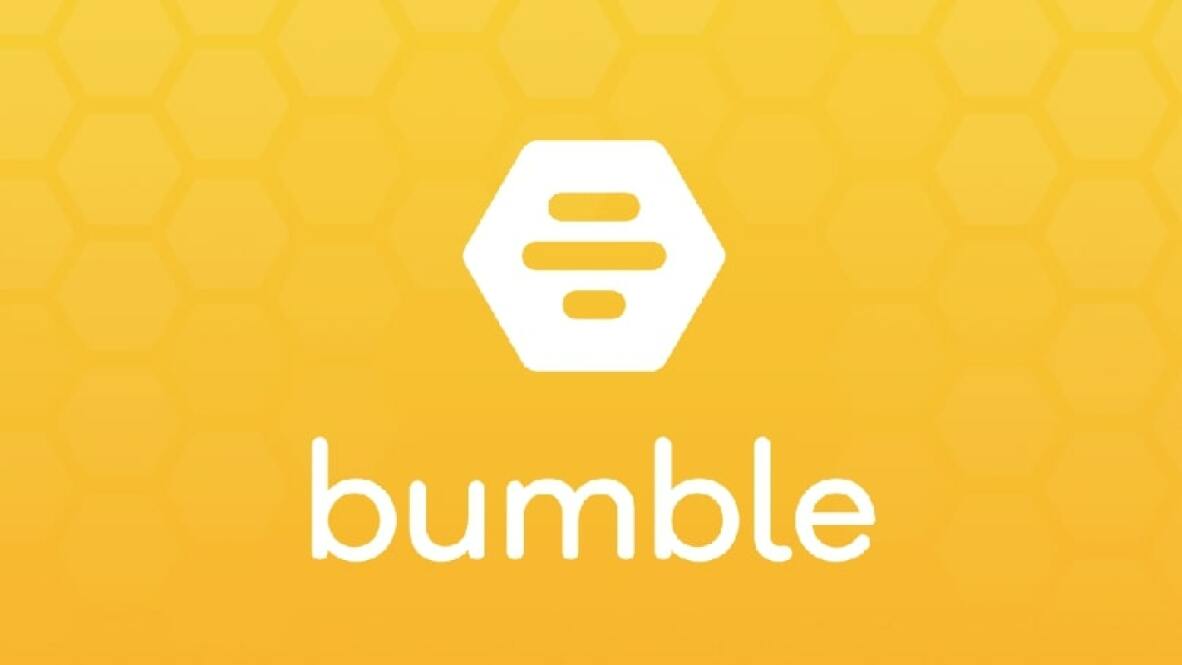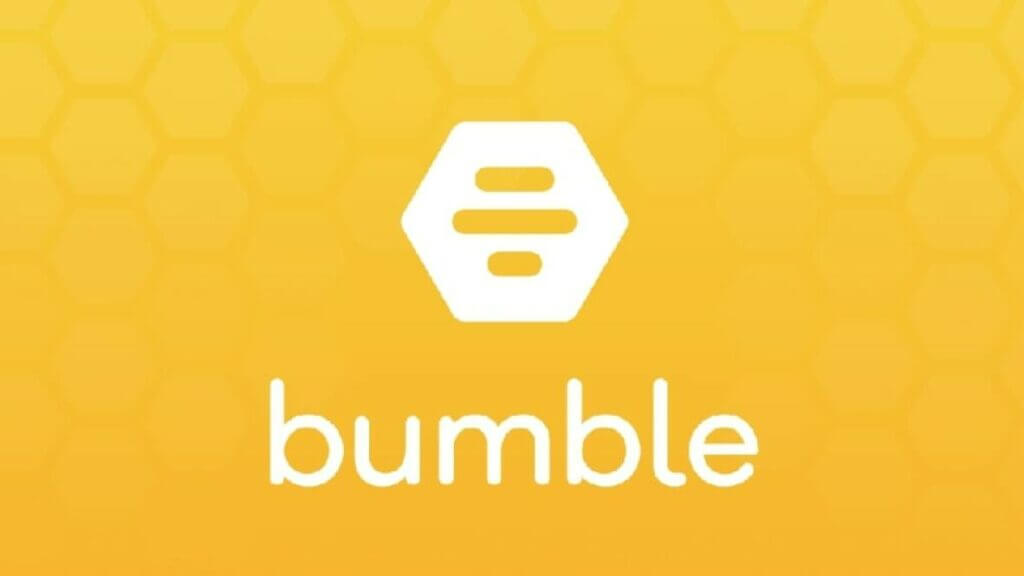 Signing up – 5/5
Making Contact – 3.5/5
Profile Quality – 3.5/5
Overall Quality – 4/5
Like POF, Bumble has a significant user base
Many active members
Bumble puts women in control
You cannot search for your own matches
The growth of Bumble is astonishing.
Back in 2017, it had around 17 million users.
By 2020, that had grown to 40 million.
Here are a few more facts and figures regarding the site that shows it to be an excellent dating site like POF.
Around 11 million users are from the United States
700000 new users sign up each month
3 million users from the United States are active each month on Bumble
60% of users are male and 40% are female
55% of all users are aged between 18 and 34 years old


Ease of Use "mobile and desktop version"
As Bumble includes a Facebook option to log in to the app for the first time, that's what I suggest using.
It speeds up the registration process, allowing you online in a minute or two.
Best yet, thanks to the information Bumble gets from your Facebook account, you will be presented with matchups right from the start.
There is not much information to add to your profile after this as they aren't that detailed at all.
When it comes to finding potential dates, Bumble does all the work for you.
I can verify that you won't be able to search for your own matchups.
Instead, you can only view matchups Bumble presents to you.
I think this is something they should address, however, because I like to search myself as well as look at the matchups presented.
Matchups are based on the following: age range, gender and sexual preference.
Bumble does things a little differently when it comes to reaching out to other users.
As a male, if you like a female profile and she likes you back, she will be notified of the matchup.
The onus now lies on her to initiate contact which she can do within a 24-hour period.
If she does, the male she contacted now has 24-hours to decided if he would like to message back.
It's a novel concept but certainly one of the strengths of the Bumble for me.
Interestingly, Bumble has a lifetime subscription.
I am not sure that is necessary but it will cost you $149.99.
Here's a breakdown of the costs for the three other packages offered:
1-week: $10.99
1-month: $24.99
3-months: $54.99
For me, price points are superb and I especially love the fact that it includes a one-week membership option.
This is something so many dating sites are missing.
Bumble offers something a little different from all the other POF alternatives we've covered.
If you are a woman, you might just prefer what it has to offer because, no doubt, it puts you in control.
And that's not a bad thing at all.
Bumble is cheap, easy to register for and use and it's not difficult to see why it's such a popular dating app.
Today, it scores a solid 4 out of 5.
Thanks for taking the time to read through our thoughts on the dating sites that you can consider as Plenty of Fish alternatives.
There are others out there that we have not covered particularly Coffee Meets Bagel and Match.com.
They are well worth checking out as well as free dating sites like POF.
Our review team at Onlineforlove studied the above as dating sites that could be an alternative for Plenty of Fish.
They were vigorously tested and reviewed over an extended period.
Our evaluation process for each of these sites was based on various critical factors to help score them with an overall rating.
Ratings were based on: registration, messaging options, matchmaking algorithm, ease of use, key features and more.