You didn't just have a good time; you had a great time. You met a girl or guy who is charming, fun, and shares your sense of humor. You feel a romantic connection, and you're just overflowing with second date ideas.
What to text after a first date so full of bliss? Texting after the first date with these feelings should be easy, but the fear of ruining a good thing can cripple us.
You may be stressing over questions like, "Am I supposed to send a thank you text after the first date?" You don't want to waste time on silly thoughts like this, do you? Text thank you after a date, then move on.
If you're feeling good, send a follow up text after the first date and let it show your true colors. There's no sense in waiting before sending a text immediately after the first date. The more time you spend wondering what to text after a date the more you're putting yourself at risk of not being your true self.
OFL Top Recommendations based on 100,000+ Survey

"Serious Relationships"
"Discreet Hookups"
"Best Course for Men"
"Quick Flings"
"Normal Hookups"
"Our Quiz"
You've kept the conversation flowing since that sweet "I hope you got home safely" note. And maybe you did put the cherry on top with that polite thank you text. After a date that good, you're ready to see them again, though.
Let's look at the ingredients required for the texts after a first date that actually move you towards a second one.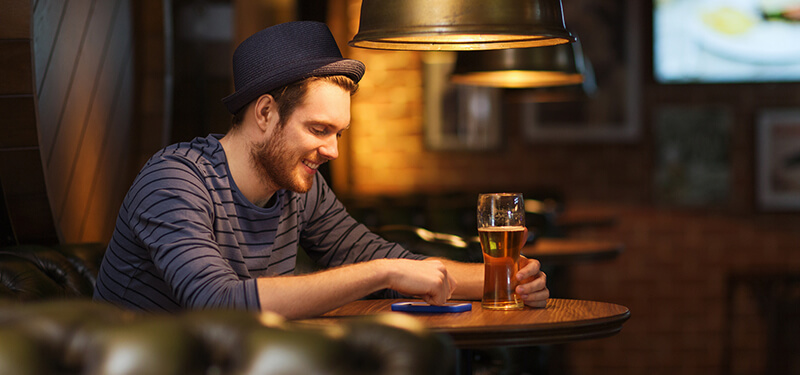 1. Initiative
Perhaps the most glorious of all online dating tips for men and women alike is to take initiative. If you hide your interest, others are more likely to hide theirs. Texting after a first date should be brief, so show your date that you want to keep this going by being the one to initiate the second date.
If you're wondering what to text after the first date, a simple, "I had so much fun on our first date!" text can be coupled with, "I'd love to get together again!"
Let this underlie the remaining tips.
2. Let Them Choose
Initiative can be maintained while still offering your date the option to choose where you two venture off to next. Be the first to text after a first date about getting together again, but let them be a part of the equation by saying something like, "I'd love to get together again! Is there anything you've been meaning to do that we could try together?"
This kind of offer not only shows that you care about seeing them again, but also that you care about their interests and you're willing to try new things. It's especially helpful if you chose the first date.
3. Specificity
If your date suggests you choose or you just have a good idea that you'd like to suggest, then do so with specificity. A vague "Want to do something this week?" post date text message shows initiative, but a better way of making contact after the first date might read, "Want to go for a hike at Deerfield Park this Saturday? I'm free around noon if you are."
According to the rules of texting while dating, adding a time and a place like this not only shows that you've thought this out, but it also helps you make a plan faster, see each other sooner, and not center your relationship around text messages.
4. Keep it Light
There's a reason I used a hike as an example in the last tip. Whatever you decide to do for the second date, keep it light.
Remember that you're still getting to know one another, and though the conversation itself can delve into deeper subject matter, taking the subject of your affection to the graveyard in which your grandmother is buried might have to wait. Maintain specificity and stick to light-hearted places.
"Want to go to dinner at Caserta's on Thursday night?"
"Want to take a walk on the beach before the sun goes down?"
"Want to see the latest Marvel movie and search desperately for a plot line?
Any of these will do.
5. Use Your Bond
You may want to keep it light, but you also want to be creative. Good thinking! Consider drawing from what you shared the last time you went out.
What to text a girl after a first date on which you shared a laugh over how angry the man looked who was featured on the renaissance faire billboard?
"I think we should try the renaissance faire. I have to know if that man's face is really that red or if it was just photoshopped."
What to text a guy after a date that ended in you two talking about how much you both love animals?
OFL Top Recommendations based on 100,000+ Survey

"Serious Relationships"
"Discreet Hookups"
"Best Course for Men"
"Quick Flings"
"Normal Hookups"
"Our Quiz"
"Let's go to the zoo! All the birds will make me seem less loud!"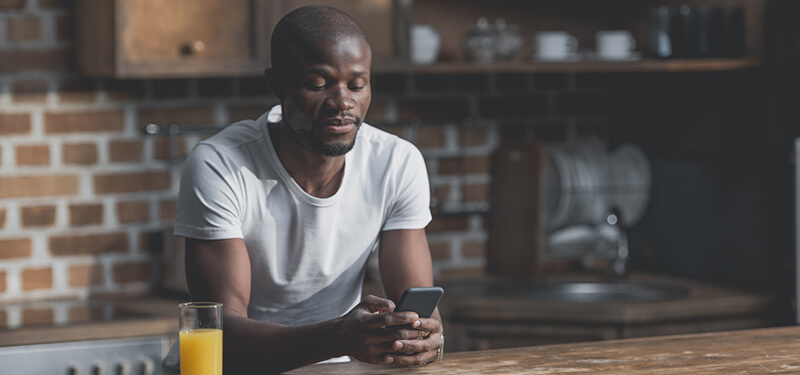 6. Use Their Interests
If you know you want to see them again, but aren't sure what to text after a first date, put a twist on tip #2 and suggest something you know they like.
What to text the girl after a first date spent listening to some creative vegan dishes she has come up with?
"I heard there's a new vegan restaurant a town over. Want to check it out or are you afraid their dishes might be better than yours?"
What to text a guy after the first date that started by him apologizing for still smelling a little like hockey equipment from his game earlier that day?
"Let's go see a pro hockey game! Maybe you'll learn a thing or two!"
You might want to put some wink emojis on those ones.
7. Use Your Skills
Finally, don't be afraid to suggest a date on which you can teach something to your partner. If you can couple this with something that you two have bonded over or something that you know they're particularly interested in learning, then that's even better.
If you're a tennis player, ask them, "Want me to teach you tennis this weekend? It's easy to pick up, and I promise I won't beat you THAT badly."
Several things are advantageous in an offer like this. You're showing a passion of yours, you're stepping outside the box, and they're learning something. Tennis is a particularly good example because it's an easygoing activity in a public environment.
Teaching something more taxing and/or in private might be more apt to making your date more uncomfortable, especially if your date is a woman who rightfully has to look out for her own wellbeing while getting to know someone.