EHarmony is one of the most popular online dating sites, and people are always curious to find out as much as they can about it before they join it and pay for a subscription.
Lately, there have been several problems with people who got rejected from EHarmony, so we have decided to help you out and see why this happens.
OFL Top Recommendations based on 100,000+ Survey

"Serious Relationships"
"Discreet Hookups"
"Best Course for Men"
"Quick Flings"
"Normal Hookups"
"Our Quiz"
In this article, we will try to tell you:
Bonus tip: we have found that you can save a lot on eHarmony by signing up on the website (not the app) using this special link.
Also, make sure to check out our full eHarmony review here.
Is your dating app giving you the best chance for success?
Make sure to take our online dating site/app quiz to find out.
It's a fact that people who follow our dating site suggestions have on average 2 extra dates per month.
Why Does EHarmony Reject People?
EHarmony.com is a dating platform that has been around for years now, and it has allowed millions of people to find their compatible partners easily with its unique algorithm.
Even though it is very popular and everyone who is looking for a long-term relationship and not a hookup (like Tinder, BeNaughty, or Ashley Madison) is creating an EHarmony profile these days, this online dating service is quite strict, and it won't allow everyone to join.
During the past few years, EHarmony was even rejecting certain people from joining the platform, and they claimed that they simply weren't the one for their dating website and wished them much luck, but on another dating app.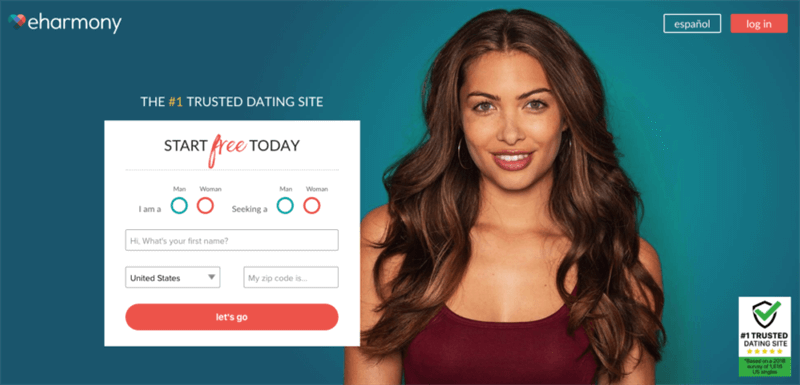 Here we have gathered some of the most frequent reasons why people get rejected by EHarmony and can never become one of EHarmony members:
When joining the EHarmony dating app, you will need to fill out an extensive questionnaire where you will share a lot of information about yourself.
Even though you would believe most people joining the platform would lie they are single even if they were married, the truth is that there is a large number of applicants who want some internet dating and are not hiding their marriage status.
Lucky for you, EHarmony wants to provide everyone on their matchmaking platform with a great experience and a soulmate that will be single and dedicated only to them, so they are constantly rejecting people who claim they are married.
Also, if you are still in the process of your divorce, you will still not be accepted to the platform because a good match for them is only a person who is single legally.
2. You have been married several times
If you state that you are divorced while joining the platform, EHarmony will always ask you how many times you have been married and why you divorced.
If you have divorced several times and don't have a specific reason for that, you will probably receive an EHarmony rejection letter because they believe a person who has failed several times at marriage wouldn't be able to offer something better to a new date either.
Just like Match.com or OkCupid, EHarmony is also a platform that is made for straight dating, and if you are a gay person, you will not get accepted to the platform simply because you won't have any matches to offer you.
OFL Top Recommendations based on 100,000+ Survey

"Serious Relationships"
"Discreet Hookups"
"Best Course for Men"
"Quick Flings"
"Normal Hookups"
"Our Quiz"
This is a question you will need to answer both in your questionnaire and in your personality test, so you will get rejected immediately if this is the case.
In your EHarmony rejection message, you will probably receive an explanation, and they really try to show gay people they just don't have a community that would allow them to meet someone for serious dating.
Lucky for you, they have opened a new dating platform called Compatible partners that is actually aimed at gay dating, and the creator of it is the same, Dr. Neil Clark Warren.
4. You have answered questions inconsistently
When joining EHarmony, you will need to complete several questionnaires, personality tests, and quizzes to update your profile and make it worthwhile to the algorithm.
However, if you keep giving the opposite answers in all of these questionnaires and always answer different things to the same question, you will get rejected from EHarmony because your whole profile will look suspicious.
In case you give answers like this, you will probably be perceived as a scammer or a fake profile, so be careful because one simple mistake can cost you your whole dating profile.
If you say you are Christian but then claim you are Muslim, EHarmony will automatically eliminate you and prohibit you from joining the platform.
5. You didn't verify your account
When joining EHarmony, you will need to verify your identity through your phone number, and you will do it by typing in the code that will be sent to it.
In case you don't enter the security code you have received on your phone number, you will not get accepted because this is classic scamming behavior.
How Can I Avoid Getting Rejected On EHarmony?
The only thing you can do to avoid the EHarmony rejected story is to act according to its terms and conditions and prevent all types of behavior we have mentioned above.
Eharmony is a trending dating app for people looking for a long-term relationship, and it has over a million successful matches worldwide.
If you, too want to experience its functionality and see why its algorithm is so unique and popular among people, then you will need to act according to its terms.
We have listed almost every type of behavior that can lead to you getting rejected by EHarmony, so these are some of the most important things you need to pay attention to if you want to become an EHarmony member.
In case this is something you didn't do, but you still got rejected, you can always try to contact their customer support through the official website and what was the reason for your rejection.
Sometimes, it can only be a mistake that could cost you your perfect match, so if you didn't find yourself among those mistakes we have listed above, definitely reach out to them and see what happened.
Why Would A Photo Be Rejected On EHarmony?
When joining EHarmony, you will also need to upload several profile pictures if you want to make your dating profile authentic and amusing to other daters.
However, it would help if you were careful when choosing your profile pics because some can get EHarmoyn rejected for plenty of different reasons.
You will need to pay attention when choosing your new profile photo, and you should never choose a pic that is not originally yours.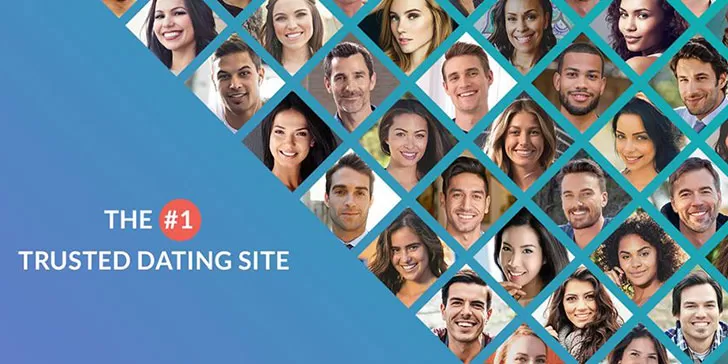 All people who try to upload a random photo from the internet or Instagram that is not theirs will probably not even get accepted to the platform because they can be perceived as fake profiles.
This is the type of behavior you should avoid if you want to join and stay on EHarmony.
Also, every profile pic that may be perceived as offensive at the moment will get rejected, and it can be a picture where you are undressed, where you are showing a sure sign that is perceived as offensive by plenty of people, or if you are uploading an image where there is some weapon or offensive saying in the background.
EHarmony is trying to protect the safety and privacy of its users at all costs, and these are some of the things that can cost you your EHarmony dating experience if you don't pay enough attention to it.
Things like this happen on other social media and dating apps, too, so everything that you wouldn't post to your Instagram account are the things you should avoid adding to your EHarmony account too.
All of these things can lead to you getting removed from the EHarmony dating website, so even if you have an active account there, make sure the pictures you are uploading are not showcasing those behaviors.