If you have chosen to use EHarmony as your preferred online dating site, then you want to make sure you get the best experience possible.
To stand out on a dating service like this, you need to create a unique online dating profile that will make people curious about you and force them to initiate contact.
For that reason, we have decided to help you with the best eHarmony profile tips and tell you how to:
Bonus tip: we have found that you can save a lot on eHarmony by signing up on the website (not the app) using this special link.
Also, make sure to check out our full eHarmony review here.
Is your dating app giving you the best chance for success?
Make sure to take our online dating site/app quiz to find out.
It's a fact that people who follow our dating site suggestions have on average 2 extra dates per month.
How To Give The Best EHarmony Answers?
As you probably know by now, EHarmony is one of the dating websites with plenty of questionnaires and personality tests that will help the algorithm measure the compatibility between you and the potential match.
While these questionnaires are essential, you will also need to answer several profile questions divided into different sections, and all other users will see them on this dating app.
These answers are probably the essential part of your profile, and if you want to get on a first date and meet someone worth your time and energy, you need to answer them the right way.
You have probably seen plenty of dating profile examples by now, and you know that you need to put in some hard work if you want to stand out on the EHarmony algorithm, so here are some tips that could help you come up with creative and unique answers.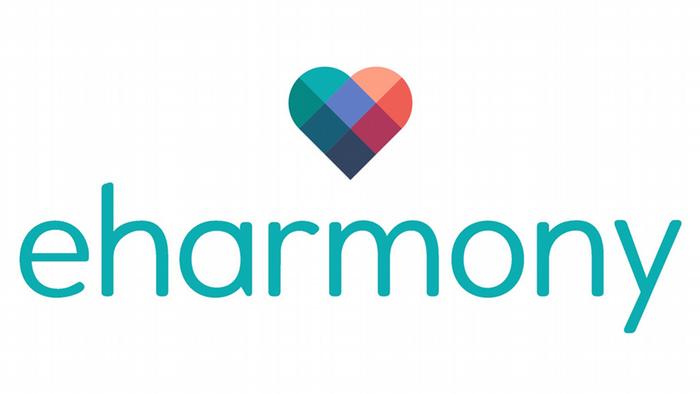 When talking about the things you are passionate about, you need to avoid those cliche answers about how excited something makes you, and you certainly shouldn't be lying about your preferences.
If there is something you do in your leisure time, be open about it, even if it isn't the most excellent hobby out there.
This is a platform for people looking for a long-term relationship, so the worst thing you can do is lie about your hobbies and passions to match with a lot of people.
Also, make sure you explain the thing that makes your hobby or passion so unique and tries to explain it a little bit, especially if it is not something done by a lot of people.
Make sure you talk about all of your most important hobbies because if you want to have a love life, you need to know that you will need to fit that person into your life schedule.
For that reason, your profile answers need to be detailed and sincere; otherwise, people will avoid you.
One of the most important things you need to do at all times is to sort out your priorities and always list things that are an absolute deal-breaker for you, whether that is religion, education, some hobby, or just a stupid something you can't stand to see in people.
OFL Top Recommendations based on 100,000+ Survey

"Serious Relationships"
"Discreet Hookups"
"Best Course for Men"
"Quick Flings"
"Normal Hookups"
"Our Quiz"
Dating experts will always tell you to put the things you want to avoid at all costs first, and once you start doing it, you will see how important it is and how much it can positively impact your whole matchmaking experience.
This is also extremely important when you are talking about the most important things you are looking for in a significant other, and even though Eharmony men tend to altogether avoid reading this, it would save them from so much failure and lost time with women they have nothing in common with.
Also, avoid repetition, and if an answer seems to be too long or also includes some things you have mentioned before, leave them out, they are probably not that important, and people will see it in your About me section.
One of the questions that also causes a lot of problems for Eharmony members is what is the first thing other people see in me, and one of the EHarmony tips I would suggest you use is to consult your close friends to realize what is the real vibe you give off.
It is also one of the most critical questions, and in case you don't know how to describe yourself, or you describe yourself wrong, those people may be negatively surprised when they meet you in real life.
You will also need to choose a quote that describes you and your life, so never settle for those cliche quotes that show up first on Google.
Make sure answers to your EHarmony questionnaire questions are original, and if you don't have an idea of what quote would describe your personality, you can even consult EHarmony's personal quote examples and see if any of those recommendations fit you.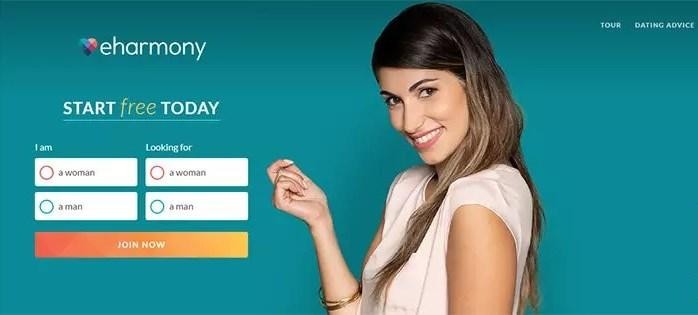 Even though they may repeat on other peoples dating profiles, they are still a better option than leaving this space blank, so I would sincerely recommend you to consult EHarmony for this.
The EHarmony open-ended questions are there for a reason, and you should never skip them, but you also don't need to complete the full list of EHarmony questions.
No matter the situation, if you have read an EHarmony review or two, you have realized how much of an impact it can have on your whole dating performance, so our dating advice is always to answer all of these questions and make sure you are 100% honest; otherwise, you are wasting your time on this platform.
How Do You Stand Out On EHarmony?
Since EHarmony.com is a dating service for people looking for a serious relationship and not a hookup (like BeNaughty or Ashley Madison), it is not that easy to stand out, and you will need to work on your EHarmony profile template to get dating success.
The easiest way to stand out on EHarmony is to fill out the whole EHarmony sample profile because, without a detailed profile, you can't expect to have too much success.
Even though all of those questionnaires, personality tests, and quizzes will take you up a lot of time, they will be worth it because they will help you connect with the type of person you are looking for.
That EHarmony quick questions list is also quite useful, and since most people avoid it and don't even bother to fill out anything on it, this can take you a step further.
All those EHarmony profile examples you can see online are definitely something you need to follow because they will help you understand how the platform works and allow you to perform better on the app.
However, one of the most important EHarmony tips for success is to update your dating profile frequently, and by that, I mean both your answers to those questionnaires and tests and adding new profile photos as frequently as you can.
You don't need to have a dating coach to succeed on EHarmony, and all you need to do is follow these simple pieces of advice that will help you make the algorithm work to your advantage.
The more you are active on EHarmony, the better you will perform on the algorithm, and you will be popping up on everyone's homepage, so as long as you are dedicated to it, you will be able to gain a lot from it.
Interaction is also very important, and if you manage to match with a large number of people, you will also get boosted by the algorithm, and you will be able to receive even more matches.
A lot of pics are the key to having success on this dating platform, but the more you connect with others and message them, the easier it will be for you to find the right one and to stand out.
How To Connect With Other Daters?
Making the first step can be pretty tricky whether you are using EHarmony, Tinder, Bumble, or any other dating app.
However, as long as you are sure of yourself, sincere, and have everyone's best interest in your mind, you will be able to prosper on these apps.
The key to connecting with others is having a detailed dating profile and responding to all possible tests, questionnaires, and quizzes that can help you find those who have the largest number of things in common with you.
As long as you are honest, the algorithm will reward you with great matches, and you will be able to meet several potential daters within minutes.
The connection process is probably the easiest thing on EHarmony, and as long as you have a high compatibility score with this person, you can be sure that the two of you will successfully match no matter what.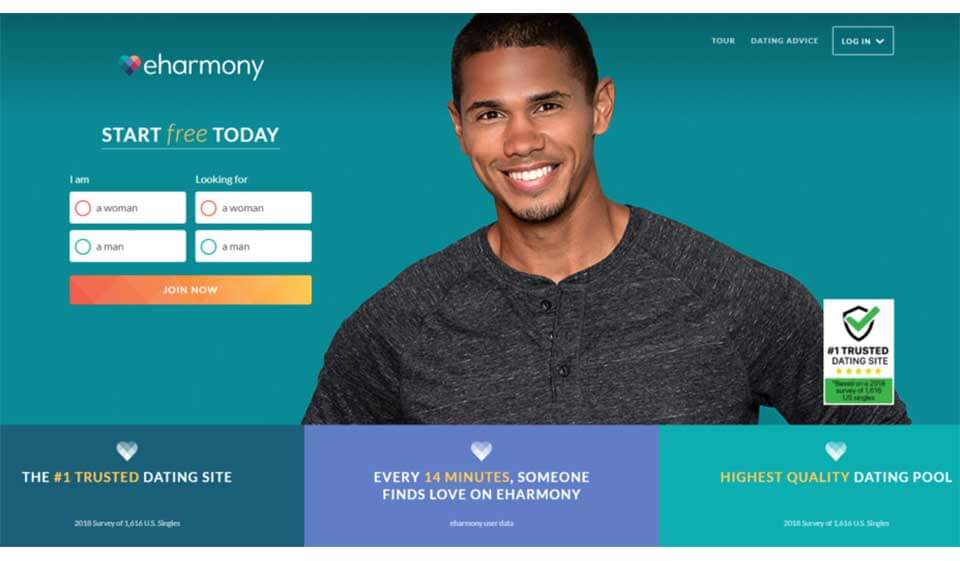 You will be able to send them likes, winks, or be straightforward and send them a message immediately, but you can also use those cool features if you feel too shy.
In general, this is one of the best platforms for connecting with potential partners, and you can keep the whole messaging process on it without worrying you may lose touch with someone.
All you have to do is be confident and honest about your wishes, and you will see how good the algorithm is.