If you want to create an alluring presence on dating sites, you will need to upload high-quality photos to make people interested in you.
Even though profile photos are not the essential part of your EHarmony profile, they can transform your whole dating experience.
For that reason, we have decided to provide you with the EHarmony photos guide and tell you:
Bonus tip: we have found that you can save a lot on eHarmony by signing up on the website (not the app) using this special link.
Also, make sure to check out our full eHarmony review here.
Is your dating app giving you the best chance for success?
Make sure to take our online dating site/app quiz to find out.
It's a fact that people who follow our dating site suggestions have on average 2 extra dates per month.
How To Get Good Eharmony Pictures?
The rules for getting a good profile picture are the same for all online dating sites, whether you are on Tinder, Bumble, or EHarmony.com.
If you want to stand out on a dating service, you need to come up with a profile picture that will showcase your beauty and personality at the same time.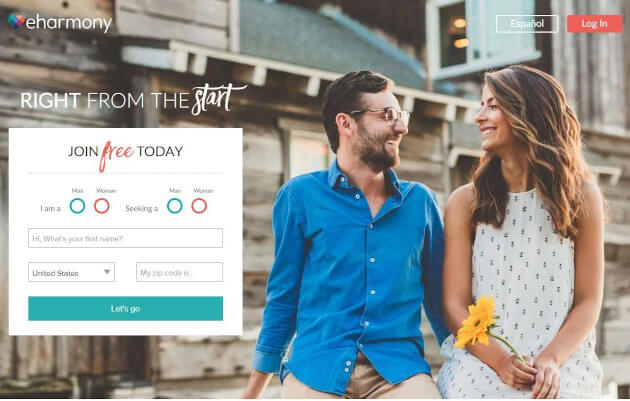 We have gathered some pieces of advice that will help you come up with better dating photos and create a special performance on dating apps:
If you want to prove to people that you are not a fake profile and you want to leave a great first impression, you need to make sure all of your photos are of good quality.
This is also a requirement if you want to get accepted on the dating website, so always make sure you are uploading the highest quality picture you have.
I would recommend uploading them directly from your Android or iPhone device to keep the quality.
If you want to get success on the EHarmony dating app, you need to forget about group photos and focus solely on yourself.
By uploading group photos, other daters will not be able to see who you are for sure, and it can be perceived quite negatively.
Even though some people believe they look a lot better when they put on a serious face, if you smile, you will look a lot more friendly and approachable with a simple smile.
A smile will always attract people, and even if you don't have a too interesting personality profile, a smile on your face can attract hundreds of people.
Just like on Match.com, the EHarmony online dating app allows you to add up to 12 profile pictures, so the more pics you have, the higher your chances of meeting someone.
OFL Top Recommendations based on 100,000+ Survey

"Serious Relationships"
"Discreet Hookups"
"Best Course for Men"
"Quick Flings"
"Normal Hookups"
"Our Quiz"
I would recommend you upload all 12 photos because the more info you add, the better you will look on the matching system, and the more popular your profile will get.
Just because you are using an online dating service doesn't mean that you should photoshop yourself to get even more beautiful profile pics.
On EHarmony, everyone is looking for a serious relationship and not a hookup (like BeNaughty or Ashley Madison), and even though you should make sure to add good profile pics, you should make sure they are realistic and represent how you look in real life.
Do EHarmony Profile Pictures Get Reviewed?
Yes, all EHarmony profile pictures you upload will go through a review process when you join the platform, so you should have several profile pictures to use so that you don't end up without any of them.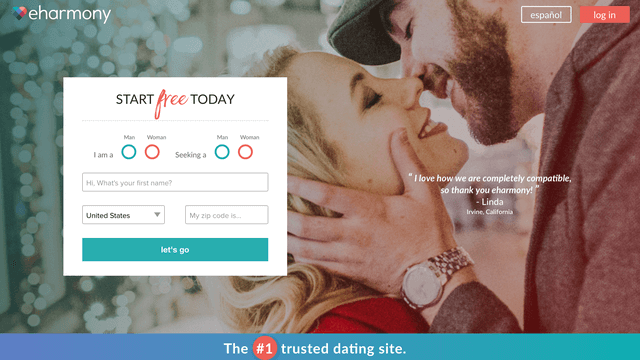 A perfect profile picture may be a bit blurry, or it can be a group photo, or overall it can have something EHarmony is not allowing on its website at the moment, so make sure you always have several options at hand.
They make detailed profile selections and always do a close-up of all the information you have added to your profile, so even your best profile pics need first to get accepted by EHarmony before you can start matching with others.
If you have read an EHarmony review or two, you have probably realized how important this is because it will keep you protected from potential scammers and fake profiles.
For those looking for a long-term relationship, this is one of the best features that can completely change the whole dating experience, so even if it frustrates you, you will see how useful it is.
How long does EHarmony take to review photos will depend from time to time, but if you are registering on the platform for the first time, it will probably get reviewed immediately while you are going through identity and phone number verification.
Why Do Some EHarmony Photos Get Rejected?
When EHarmony is doing the safety checks, they can reject you for some reason, or they can remove some of the profile pics you have uploaded.
Once you create a profile and the review process is over, you will receive a notification that will tell you if all of your pictures have gotten accepted or not.
If you have read those terms and requirements about profile sections, you have probably seen that in case there is something on your profile picture that may seem to be offensive to some groups or may harm some social values, it can get removed by EHarmony for everyone's well being.
Also, in case there is something that can be perceived as cultural appropriation or may offend people of specific ethnicity or religion, it will get deleted immediately, and you can even risk getting shadowbanned by the algorithm.
If you are trying to use pictures you have downloaded from someone else's social media profile, you will also get rejected.
For that reason, choose all of your pictures carefully!
How long it takes EHarmony to approve photos depends on a number of things, but mainly on the number of new people joining the platform, so sometimes it will take them 2 hours, while other times it will last for several weeks.
Whatever happens, be patient, and don't forget to start matching and messaging with other users in the meantime.
How To See EHarmony Pictures Without Paying?
Unfortunately, if you are joining EHarmony for the first time and you have decided to use it with a free membership, you will not be able to see other people's profile pics.
Even though it may seem like there are some EHarmony profiles without pictures, or you will see a blur, and you will try to find out how to unblur EHarmony photos, the only way you can succeed at this is by purchasing a premium subscription.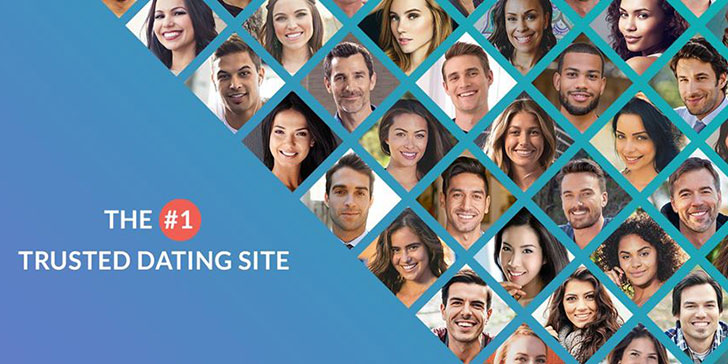 There is no way you can see EHarmony pictures without paying, so if you want to have your experience become one of the success stories, you will need to cash out a lot of money on a subscription.