If you have decided to enter the dating pool and find an online dating site that will help you meet your soulmate, you have heard about eHarmony.
It is one of the most popular dating apps for serious dating, and it seems like everyone wants to find out how eHarmony matches work and what is the secret behind a successful eHarmony performance.
For that reason, in this article, we will discuss things like:
Bonus tip: we have found that you can save a lot on eHarmony by signing up on the website (not the app) using this special link.
OFL Top Recommendations based on 100,000+ Survey

"Serious Relationships"
"Discreet Hookups"
"Best Course for Men"
"Quick Flings"
"Normal Hookups"
"Our Quiz"
Also, make sure to check out our full eHarmony review here.
Is your dating app giving you the best chance for success?
Make sure to take our online dating site/app quiz to find out.
It's a fact that people who follow our dating site suggestions have on average 2 extra dates per month.
How Do eHarmony matches Work?
eHarmony is known as the go-to platform for people who are looking for a serious long-term relationship and always want to get connected to people they have the highest compatibility.
Since it is a platform that is made to help you find love, not a casual hookup (like BeNaughty or Ashley Madison), it relies a lot on its compatibility quiz options and questionnaires that will determine your personality profile.
Compatibility matching is the core of eHarmony, and daters are joining it because they know the algorithm will make sure to connect them with people they have the most significant number of things in common.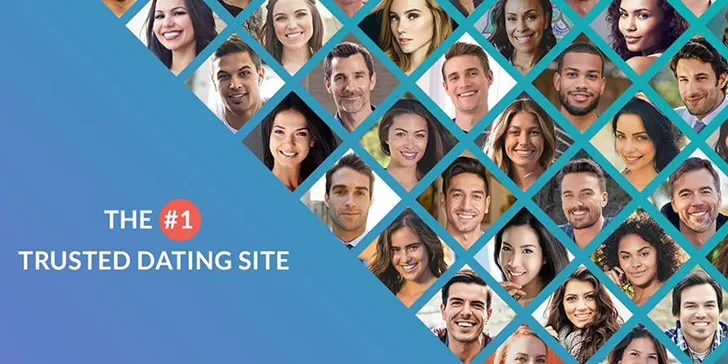 Your potential matches will never be random people who have created a profile on this dating service, but rather someone you would be able to form a serious relationship with.
The main thing you need to do after you create your eHarmony profile is to fill out the extensive questionnaire that is available to all users of this dating service.
This questionnaire will require you to answer around 60 different questions to help eHarmony.com get information about your likes, preferences, and personality, which will all be used for their matching system.
Once you have shared this amount of information on your dating profile, eHarmony will use all of them to search through the user base of their followers and make sure to connect them with people who would fit them well.
While you are using eHarmony, you will also be able to set your priorities straight by using filters, so you will be able to choose your preferred religion, ethnicity, age range, and many other things.
This is also the reason why every eHarmony review is a user talking about how unique this platform is and how it is easy to schedule a first date through it.
Whether you want to meet people who are on the same educational level as you, have the same movie taste as you, or you just want to get into LGBTQ or Christian dating – these questionnaires will be very helpful.
Unlike casual dating apps like Tinder, Bumble, or OkCupid, where you can easily be left with no matches, there is no such thing on eHarmony because there is someone among those millions of subscribers who would make a good fit for you.
There are plenty of eHarmony success stories, even from people who have entirely lost faith in love because of their experiences in real life, but it seems like eHarmony fast track was able to help them out a lot.
They will also make the success rate relatively high, and on eHarmony, no matches situation is something that rarely happens, usually only people who do nothing with their dating profile and don't even bother to upload some sort of useful information to it.
OFL Top Recommendations based on 100,000+ Survey

"Serious Relationships"
"Discreet Hookups"
"Best Course for Men"
"Quick Flings"
"Normal Hookups"
"Our Quiz"
eHarmony is not like social media, and the more you share, the better your results will be, so always make sure you are creating a valuable and informative dating profile that will help you position yourself as an exciting dater on this platform.
The eHarmony search for matches should be very easy and fast as long as you keep on filling out these questionnaires and personality tests, so whenever you receive notifications that new tests are available to you, make sure you do them because they will make a significant boost to your account.
How Long Does It Take To Get A Match?
How much time will pass before you get your eHarmony match depends from one person to another, but if you have filled out your profile to the maximum and you have also done those tests and questionnaires, it shouldn't take you more than 3 to 5 days until you start getting eHarmony matches.
The more information there is on your profile, the easiest it will be for eHarmony to update your homepage that will keep recommending you to like-minded individuals, so make sure you have done your best to create an amazing profile.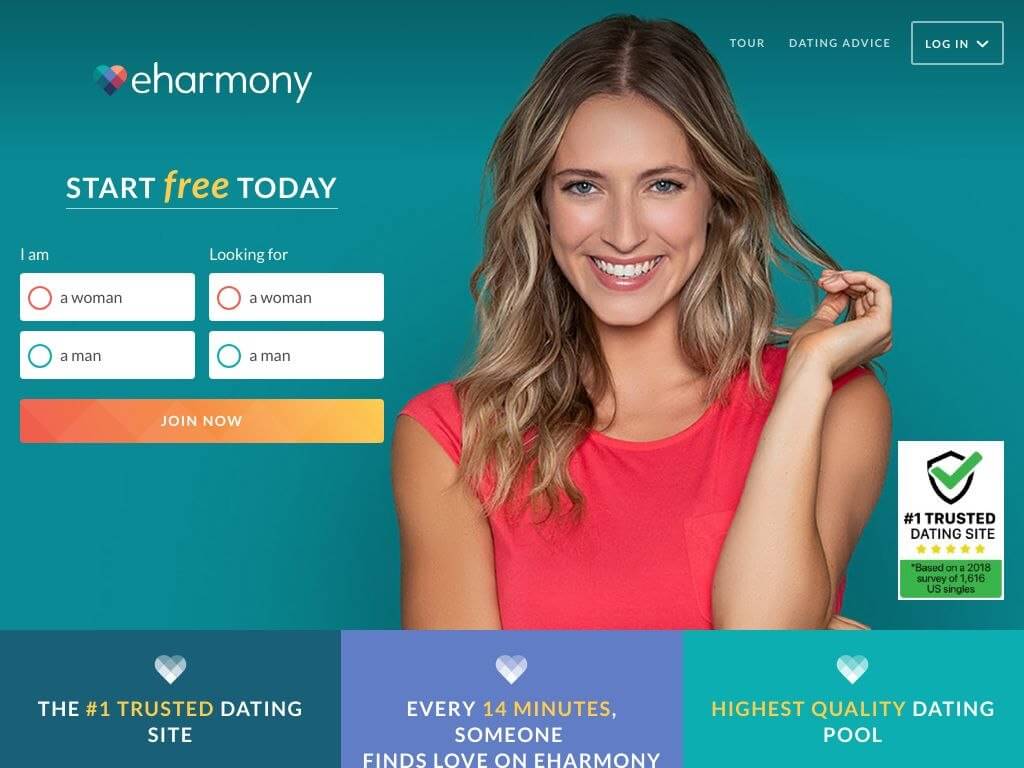 If you have shared everything there is to share about you on this platform, then you will start receiving matches almost immediately, and you will be able to choose who is the best option for you.
In case a few weeks have passed by, and all you have come across are eHarmony rejects, check out your profile once again and make sure everything is fine with it.
On some occasions, your eHarmony pictures may not work well with the website's policy, and they can get removed without you even knowing about this change, so always double-check everything on your profile and make sure everything you have uploaded is still on there.
View photos, go through phone number verification, and actually use the platform yourself because if you are not swiping through your homepage and seeing who are other individuals registered on there, you will probably not get boosted and recommended by the algorithm either.
In case there is nothing on your About me page, and you have uploaded little to no photos on your eHarmony dating profile, you will spend a lot of time on the platform without receiving any matches.
How To Delete Matches On eHarmony?
In case you believe your eHarmony match has moved on, or you are the one who wants to move on and remove them from your matches list, you can easily do it.
To delete a match on eHarmony, all you need to do is:
Open the Matches menu
Choose the profile of the person you want to remove from your matches list
Click on the menu next to their username
Choose Remove partner
Save the settings
Open your Matches list again
They shouldn't be there anymore!
Deleting your eHarmony match is nothing bad because many people understand after the first message that this person may not be the partner they were looking for and that it is way better to save their time and proceed to reach out to someone else.
It can also be used if you feel like someone is trying to push your arrangement way too hard and you don't know a polite way that would make them back off, so deleting a match is always an easy option, and the other person will never get notified of it.
Why Do Matches Disappear On eHarmony?
If your eHarmony matches disappear, then you have probably got deleted from their matches list, they have decided to unmatch you, or they have deleted their eHarmony profile.
Getting deleted from someone's matches list is a thing that happens quite frequently because people usually don't want to push it too hard and decide to end potential relationships this way.
It may not be the most polite option you have, but it is definitely the easiest, and the other person will understand that they shouldn't try to establish any sort of contact with you again.
People also decide to unmatch someone if they feel like their energies are not working well, which is also completely fine, and you will recognize that they have made this move if they are not on your matches list anymore, but you still keep seeing them on your homepage.
Also, some people decide to delete their eHarmony profile, and they don't notify anyone of it, which is usually because they believe the people they have been messaging with on this platform are not that good of a match or simply because they have found someone else and decided to commit to a relationship with them.
If you are asking does eHarmony show all matches on these lists, it does, so in case someone is missing, there is certainly some sort of problem on the platform.
However, if, for some reason, you see that there are a dozen matches disappearing from your Matches list and you don't see the reason why that would be happening out of the blue, you should reach out to eHarmony customer support and see whether there is some sort of bug or virus within the dating site which keeps on harming your whole dating experience.
Things like this can happen, so if several matches seem to be disappearing at the same time, you should contact them and see what sort of problem is happening out there.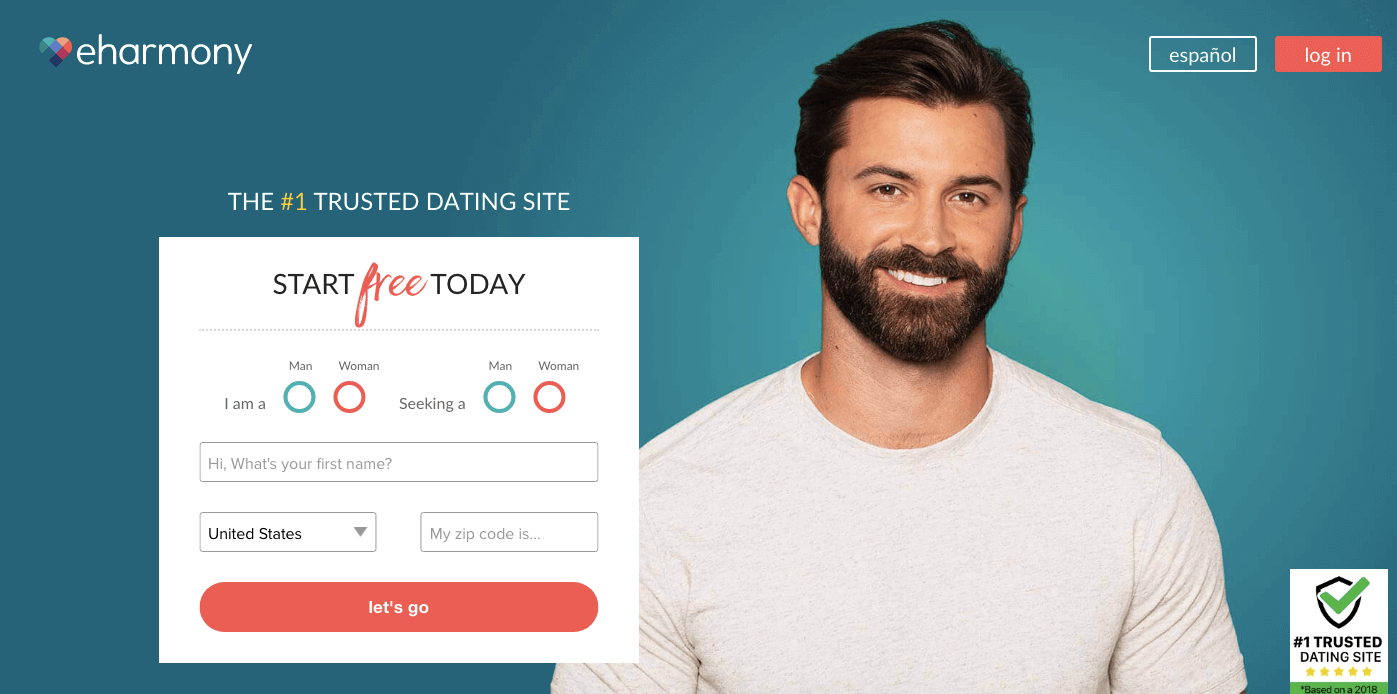 How to get more matches on eHarmony is something no one can help you out with except yourself, so make sure you are active on the platform and that you are sharing all information possible to get the best experience.
What Is A Good Match Score On eHarmony?
The thing most people tend to stress about while using eHarmony is their match score because it seems like it is never high enough.
Compatibility scored on eHarmony range from 60 to 140, and most people strive to get the maximum score, even though that is rarely achievable on dating services like this.
eHarmony.com will always connect you first with people who have a compatibility score over 100 with you, which always means you have a large number of things in common and that you would definitely make a good match in real life too.
However, the fact that you have a high compatibility score often doesn't have to mean anything because they may not have all the personality traits you are looking for in a partner, and they may not be as perfect as they seem to be on their dating profile.
eHarmony is here to make the process of meeting your true love easier, not miraculous, so you should always be aware that not everyone is 100% sincere on platforms like this, and the fact that you two would make a great couple on paper doesn't have to mean too much in real life.
I would always recommend you to check anyone you have a compatibility score around 100 with and send them the first message to see what they are like and whether the two of you actually have things in common.
However, if you believe that someone you have a significantly lower compatibility score with is interesting and you see that they have some traits and interests you didn't find in other daters, you should definitely send them a message, too, because this score doesn't have to be discouraging at all.
Always give a chance to everyone you find to be interesting, and never settle for a person just because the eHarmony algorithm has said you would make a great couple.