Hmm, online dating – have you tried it yet, and why not?
I know you might prefer a face-to-face real-life approach rather than video and phone calls and internet dating in general.
In a way, I understand your point and concern, because let me be honest – there are all sorts of freaks out there.
However, I am not trying to scare you off of internet dating and online dating, I just want to tell you to be extra cautious.
Because of that, I'll tell you all about:
Bonus tip: we have found that you can save a lot on eHarmony by signing up on the website (not the app) using this special link.
Also, make sure to check out our full eHarmony review here.
Is your dating app giving you the best chance for success?
Make sure to take our online dating site/app quiz to find out.
It's a fact that people who follow our dating site suggestions have on average 2 extra dates per month.
Online Dating Horror Stories from eHarmony
As shared by eharmony users.
I know eharmony may easily be the most trusted dating website, but still, some scary things can easily happen.
I also know that you mostly heard such great fairy-tale-like stories of people meeting through eharmony and falling in love instantaneously, or at least enjoying a major sex adventure.
If you are among such instances, then lucky you!
Sadly, the detailed questionnaire that you fill out at the start may not fend off all of the pervs and psychos.
Some of them will push through just to feed their abnormal appetites.
So, if you've heard some horror stories shared by Plenty of Fish, Bumble, OkCupid, Tinder, Match.com, or any other dating services and dating websites users, not it's time to hear about the ones coming directly from the eharmony daters.
Note that they wanted to stay anon.
Obviously, it is understood that we've all been through some difficult times recently due to bloody Covid19 so we all resorted to online dating sites.
OFL Top Recommendations based on 100,000+ Survey

"Serious Relationships"
"Discreet Hookups"
"Best Course for Men"
"Quick Flings"
"Normal Hookups"
"Our Quiz"
As a first-time online dater, I decided to try my luck with eharmony.com.
I only heard the good stuff, so I said to myself why the heck not.
And, soon enough, there I was texting with a guy who was all so nice.
One would say, everything a girl could wish for!
We texted at first every single day and a couple of weeks later, we decided to go on a first date.
The sparks were everywhere.
Right away.
It was incredible.
Luckily, we were both clear we never wanted a long-term relationship or anything at the time and by the end of the night, it was clear there was going to be some great sex.
And, we had it every which way!
However, a few days later he texted saying he feels bad for having done it, but he was Covid19-positive at the time we went on a date, but couldn't resist having sex.
What I was enraged about is that I told him I had to see my parents regularly to help them out – they were not going out at the time, being in poor health.
Naturally, I got infected, and passed it on to my dad who barely escaped death!
As if that wasn't enough already, the guy texted a couple of weeks later, saying he was sure I was no longer pissed and if I wanted we could schedule another sex date?!
WTF, dude?!
I think I tried any and all dating apps out there – from apps for hookups (like BeNaughty or Ashley Madison) to apps for serious relationships.
Eventually, I decided to give a chance to eharmony too.
I met a guy, and we hit it off really quickly and maybe in a week, he gave me his phone number saying he'd like to make it more personal.
As I sent mine back, he didn't hesitate for long asking for my naked pics.
I declined immediately, of course, but he kept pushing.
Soon enough he kept telling me about all sorts of things he'd do to me and needless to say, I didn't like any of it.
All of it was way too violent and I figured out the guy was deep into BDSM.
At least, that's what I thought at first.
Until he said he'd like to cut my hair with a knife while I was on top of him.
That was my cue!
I stopped answering his texts, wouldn't pick up his phone calls, and of course, he started threatening to come to my place (no matter that I was in Washington, DC and he was all the way in New York) and hurt me.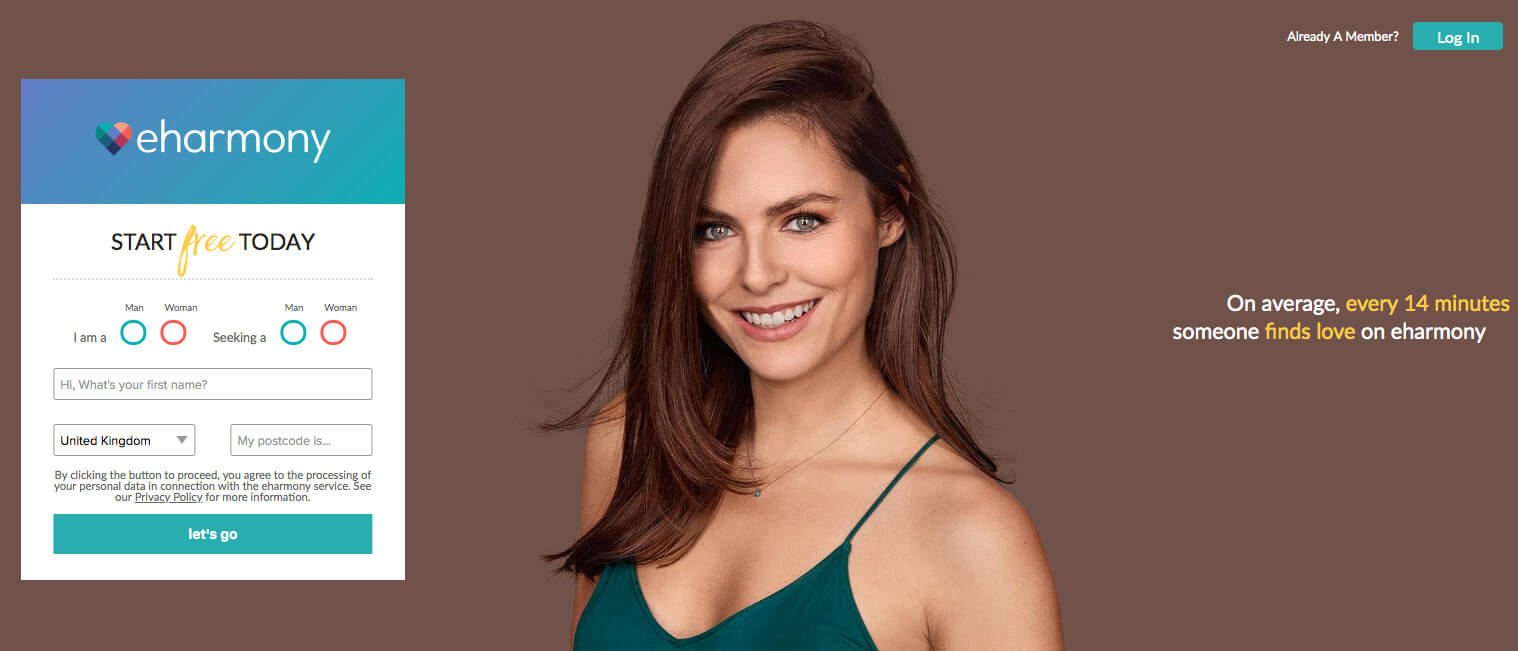 I ignored all of that until I saw it on the news one day that he was arrested for causing severe injuries to his partner.
I really dodged a bullet here, maybe even literally.
All in all, I believe you won't find another eHarmony guy creepy like this one!
When somebody used to tell me an eHarmony story, it was always a good one.
Right now, I always think twice about giving a chance to potential dates not only through eHarmony but on Tinder and Match.com too.
I also never believed the eHarmony scammer stories and eHarmony scams, but then it happened to me.
I could rant about it all day, but long story short…
Being a woman of business doesn't leave me not much time for real-life dating.
I am always busy with all sorts of meetings, research work, and conferences that I can't afford an hour to go on real dates.
This is why I resort to online dating apps and sites.
Of course, I had to try eHarmony cause I heard they have good anti-scam policies and are great at filtering out the scammers.
LOL!
Anyways, I met a guy, there were sparks all over the chat and we started seeing each other in person soon enough.
During our first dates, he'd always let me pay saying he didn't have any problems with that and he didn't feel emasculated by it.
Soon enough, I noticed he was acting strange around my stuff such as purses and bags, but I thought it was nothing.
Until one day he picked up all of my credit cards and jewelry never to be seen again.
Being an IT expert (or, rather a scammer) he would have made it difficult for the police to find him, so I never reported him.
Obviously, it was a major issue for me dealing with all those things in terms of bureaucracy and paperwork, but I pushed through.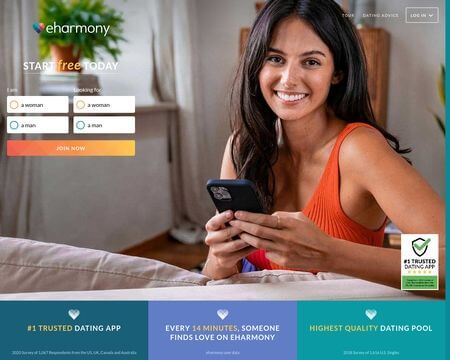 However, I do regret not reporting him to the authorities since he'll probably do that again to someone else.
But, I really couldn't be bothered at the time!
4. A Simple, Traditional Guy
I am one of those women who believe in freedom.
Freedom in everything.
If you want to be in an open relationship – be in one.
If you want to spend your life with one partner only, do it.
Practically – do whatever the hell you want and believe whatever the hell you want in your own four walls as long as you're not hurting anybody's integrity and are not bothering anybody about it.
The reason why I made this little intro is tightly linked with an eHarmony horror story that's happened to me recently.
I made an account just for fun, thinking eHarmony is among the most trusted global dating sites.
Soon enough after registration, notifications started popping up on my screen.
Potential matches.
Among these, a certain guy caught my eye – quite handsome, a bit shy at a first glance, but worthy of my attention.
Needless to say, we got in touch, exchanged numbers, and seeing how I was not up for any serious stuff at the time, I told him straight away I was merely looking for fun.
Oh, but that was wrong!
Or, at least, he thought so.
At first, he was subtle, but soon enough he started calling me names, immoral, or whatever.
He would say that is not the way how good girls were raised and how would I raise their offspring tomorrow (his exact words)!
That's when I heard the alarm in my head and told myself – run, run as fast as you can.
Sadly, he already knew where I lived so he started stalking me.
At first, I'd notice him in front of my office, then I'd see him in the neighborhood supermarket.
But, one night, when I found him sitting in front of my building, I said that's it and I called the cops on him.
Luckily, he never showed up again, and as it turns out eHarmony terminated contact before I got the chance to block and report him.
Guys, I cannot even begin to explain what eHarmony failure happened to me!
I never believed those eHarmony nightmare stories since I've mostly had positive experiences.
Anyways, last summer I met a guy who was a bit older than me.
I wasn't looking for a soulmate, but a bit of fun instead, so I was open to any age range.
This guy seemed refined, decent, and pleasant to talk to.
Somehow, we didn't get a chance to meet right away but the conversation was going just fine.
One day, I posted a story on Instagram with my 6-year-old niece. It was a beach photo, her in my arms, her bareback turned to the camera, golden locks falling down her back.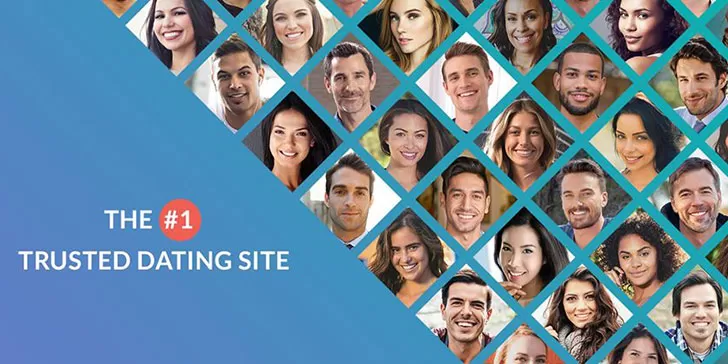 He just replied we looked cute and when I would hug and hold him like that.
A bit shabby, but, hey!
Anyways, the next day I received a message from this guy with a screenshot of my story and a very, VERY long and explicit text on the things he'd do to my niece that I won't even mention here!
At first, I thought it was some eHarmony mail glitch, but sadly it was all true.
I asked him what the hell was going on and he started with some lame excuses since he obviously texted me by mistake.
Of course, I reported him to the customer care and support center and to the police too, to make sure he never does to anyone the filth he described in the message!
In this article, we had a chance to see there is always the other side to the coin.
Despite the fact that people are mostly talking about eharmony success stories, there is also this other side that should not be disregarded.
Accordingly, when you meet someone online, you need to be extra cautious and take everything they say with reservations.
There are all sorts of people out there and online dating sites are full of risks.
Still, the purpose of the article is not the scare you off of online dating, but it is instead to tell you to just pay more attention to whom you trust.
And, if your last online dating experience through eharmony was like this, I wish you only the best of luck with your next love and sexual undertaking!
Tell us all about it in the comments!
Now that we read all of these horror stories, let's just briefly clear out some doubts you might have.