If you were looking for an online dating site that will help you find a long-term relationship, you have come across eHarmony.
Even though it is one of the most popular and most successful dating platforms, it seems like there is still a large number of people who don't know much about it.
For that reason, we have decided to help you find out:
Bonus tip: we have found that you can save a lot on eHarmony by signing up on the website (not the app) using this special link.
Also, make sure to check out our full eHarmony review here.
Is your dating app giving you the best chance for success?
Make sure to take our online dating site/app quiz to find out.
It's a fact that people who follow our dating site suggestions have on average 2 extra dates per month.
What Is eHarmony Known For?
eHarmony is one of the most popular websites among people who want to find love, and it has been around for more than 10 years.
It is a dating service made mainly for people looking for serious relationships and not for hookups (like BeNaughty or Ashley Madison), which relies on a precise algorithm and matchmaking process to help them meet the love of their life.
People are joining eHarmony because it is known to have a unique compatibility matching system that will analyze your whole personality profile and connect you with potential matches who have a large number of things in common with you.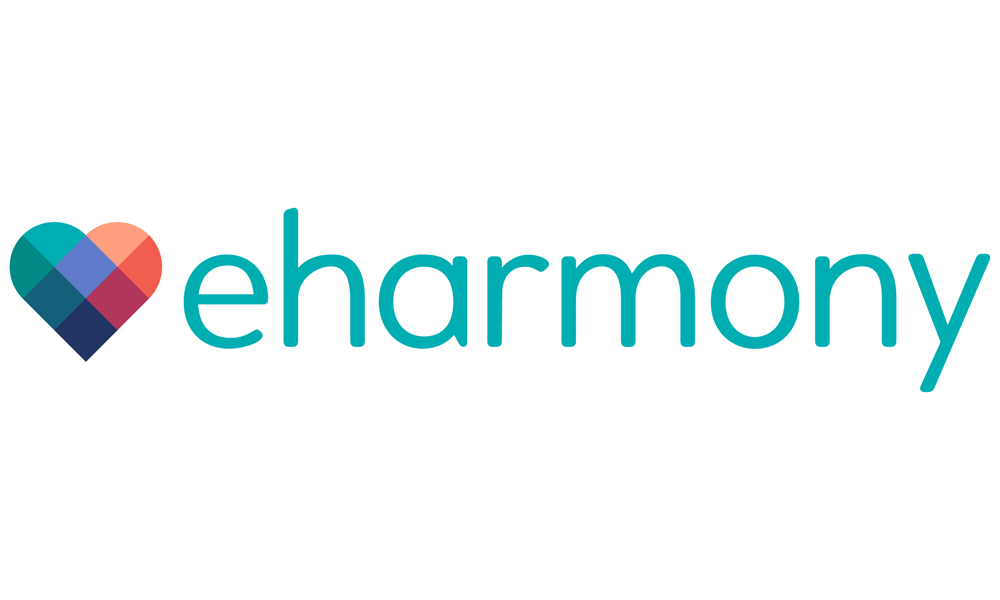 The primary purpose of eHarmony is to connect compatible singles and provide them with a smooth dating experience, which means that if you fill out your complete eHarmony profile and do their questionnaires, you will definitely find your perfect match easily.
Even though it is a dating website that hasn't been updated too much for years now, it still works great, and it is able to provide its subscribers with a good experience.
On this website, you don't have to worry too much about icebreakers and come up with an amazing first message because it will connect you to people in the dating pool based on the algorithm and all the information you leave on your profile.
Its questionnaires are the main way of connecting with other users, so if you want to get the most out of it, make sure you do a personality test and see where it takes you.
eHarmony has an app both for Android and iOs devices, so it was able to easily promote itself to a younger audience that may hasn't even heard of eHarmony.
It also has some fantastic features like likes and winks that will make reaching out to other daters way more accessible, and it also has a video date option that will allow you to start a video chat with your potential partner.
How good is eHarmony is something that mainly depends on the type of arrangement you are looking for, but is eHarmony worth it or not is something only you will be able to judge once you join and see how the platform works. However, if you are still indecisive, we recommend checking out our eharmony review so you don't have to do the groundwork!
OFL Top Recommendations based on 100,000+ Survey

"Serious Relationships"
"Discreet Hookups"
"Best Course for Men"
"Quick Flings"
"Normal Hookups"
"Our Quiz"
What Are eHarmony Personality Tests?
eHarmony questionnaires and personality tests are one of the main things that differentiate this platform from dating apps like Tinder, Bumble, and Zoosk.
It has an extensive user base, but the eHarmony dating site also works with psychologists that are creating unique personality tests and questionnaires that will help the algorithm match people who do have a lot in common.
eHarmony is not one of those dating apps that are based on swiping left and right until you find the person you like, and in terms of functionality, it really is the best option for everyone who is looking for a long-term relationship.
During the sign-up process, they will recommend you to complete their most extensive questionnaire that will then be used for a compatibility quiz with other eHarmony members.
The algorithm will explore other member profiles and make sure it connects you only with daters who would make compatible partners.
In this questionnaire, you will answer things about your preferences in terms of ethnicity, religion, education but also answer some questions that may seem to be silly but will be valuable to the algorithm.
Once you have created your dating profile, you will receive notifications whenever there is another personality test or questionnaire you could fill out, and on the eHarmony dating app, they usually appear once a month.
I would suggest you complete all of these questionnaires because they can really help you level up your performance and get you a higher success rate quickly.
You will also get rid of dating accounts you have nothing in common with, which will make the whole dating experience way more pleasant.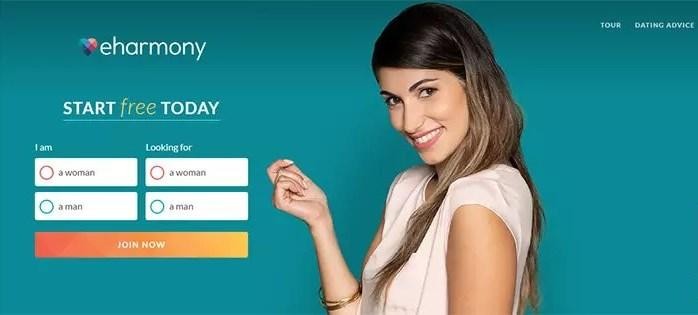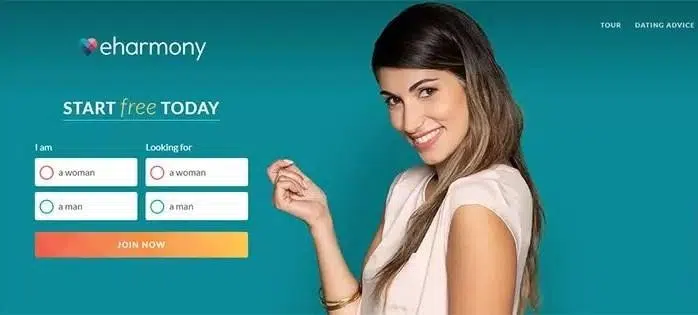 With eHarmony, profile photos and your profile description are not the essential part of your dating profile, and these eHarmony questionnaires and personality tests are the absolute gamechanger.
How Much Does eHarmony Cost?
While you can use eHarmony for free, you will not be able to get any eHarmony matches, and you will in no way be able to contact other users on the platform.
eHarmony website is quite simple, but also it doesn't allow people to meet other daters free of any charge, which is also why it doesn't have fake profiles or scammers.
If you want to get the best eHarmony experiences and actually get in touch with people who could become your soulmate, you will need to purchase a premium membership.
Depending on the type of Premium subscription you get, you will need to spend 35, 45, or 65 dollars per month on your eHarmony dating profile.
While the subscription is pretty expensive, especially in comparison with platforms like Tinder or Bumble, you will not have to worry if eHarmony is safe or not because you will be far away from all potential scammers and fake profiles.
The differences between these memberships are pretty slight, but with Premium extra, you will not be limited in anything, so if you want to find out what is eHarmony like for real and you have the funds for it, you can always.
If you want to get the best eHarmony success rate, you should get a premium membership; otherwise, you will not be able to reap all the benefits premium members get.
With free membership, you can't get too much out of this dating platform, except if you are trying to use it for casual dating and you don't want to invest any money in a subscription plan for this reason.
In case you decide to purchase a full-year membership, you will get a considerable discount, and there is also a significant discount for people who are purchasing a three-month membership, so if you are pretty sure you will spend this much time on the platform, you can always pay a few months in advance and save some bucks.
How Successful Is eHarmony?
eHarmony.com has a high success rate, similar to that of Elite Singles and other platforms made for serious dating.
This platform even gains credit for 4% of marriages in the USA, which shows you how successful it is and how important it is in the American dating culture.
It is easy to use, and the eHarmony app reviews are pretty good, so both younger and older generations are fond of it.
The platform claims that 71% of women who join the platform were able to find a serious date, and 69% of men have found their perfect match.
These couples have all ended up going on a date, and out of 70% of people who have gone on a second date, too, more than 60% of them ended up engaging in a serious relationship.
If you have read an eHarmony review or two, you have seen that there are not too many eHarmony complaints and that people are pretty satisfied with the performance of the algorithm.
In case you dedicate enough time to fill out your EHarmony dating profile, do all of those questionnaires and personality tests, and set your filters the right way so you can easily match with people who have a large number of things in common with you, you will experience immediate success on the platform.
All you have to do is upload your eHarmony picture, fill out those questionnaires and start reaching out to people you find interesting and that actually pop up on your homepage as recommended matches.
Is eHarmony Worth Paying For?
If you have read all of those eHarmony testimonials carefully, you have probably realized that most people are absolutely satisfied with the experience they have had with this dating service.
eHarmony ratings are pretty high in the dating niche, and that is definitely for a reason – it provides you with one of the best algorithms and questionnaires that will help you meet your soulmate within an hour.
All reviews of eHarmony are pretty positive, and if you are a person who doesn't want to waste any more time with different dating apps and is eager to find your soulmate, then I would recommend you invest some money into your eHarmony membership.
It may not be the most affordable option out there, but it is a dating service that is worth every dollar and that will provide you with excellent results in a short period of time.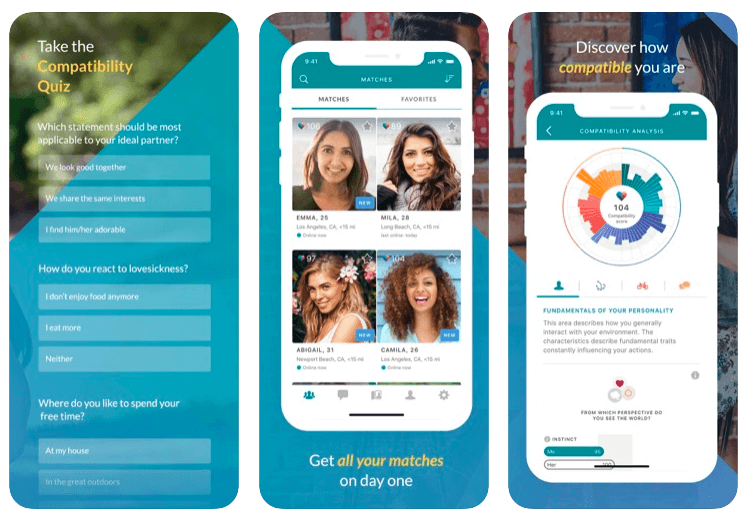 You will need to dedicate some time to set up your dating profile and fill out all those questionnaires, but if you want to be sure you will meet the perfect person, that is the easiest thing you can do.
eHarmony is an absolute favorite of all people who are looking for a serious relationship, and if this is what your goal is, then you don't need to look any further and register to eHarmony immediately.
"Does eHarmony work?" is something you never need to question because its results are speaking for themselves.