If you have decided to give a try an online dating platform like EHarmony, then you definitely want to find out more about its compatibility matching system.
It is one of the rare dating apps that has an algorithm this good and complicated, so you will need a bit of explanation before you realize what is its primary aim is and what a good compatibility score.
OFL Top Recommendations based on 100,000+ Survey

"Serious Relationships"
"Discreet Hookups"
"Best Course for Men"
"Quick Flings"
"Normal Hookups"
"Our Quiz"
For that reason, in this article, we will explain things like:
Bonus tip: we have found that you can save a lot on eHarmony by signing up on the website (not the app) using this special link.
Also, make sure to check out our full eHarmony review here.
Is your dating app giving you the best chance for success?
Make sure to take our online dating site/app quiz to find out.
It's a fact that people who follow our dating site suggestions have on average 2 extra dates per month.
What Is A Compatibility Score?
EHarmony is one of the dating sites that operate on a compatibility matching system that will help you meet individuals who have the most significant number of things in common with you.
Since it is a platform made for people looking for a serious relationship and not for hookups (like BeNaughty or Ashley Madison), it will welcome you with a profound questionnaire and personality test that are the key to the success of this platform.
When you create a profile on this dating website, you will need to share plenty of information about yourself if you want to be able to meet potential matches and get the first date.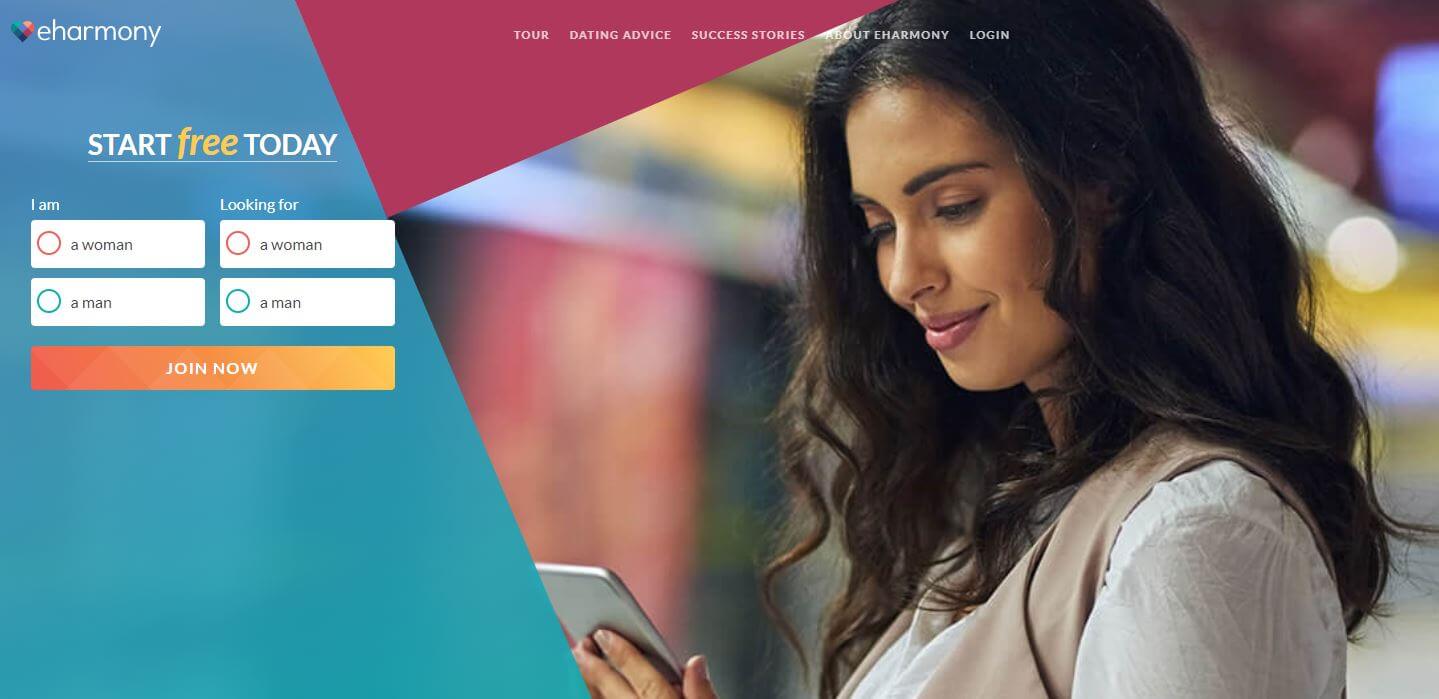 EHarmony was created by a clinical psychologist, Dr. Neil Clark Warren, and it is one of the rare online dating sites known for having such an extensive dating profile of all members.
The algorithm on this dating service is exact, and it will make sure to provide you with the best dating experience at all times and connect you to EHarmony members who would be the most compatible match for you.
Once you fill out your About Me page and do all of those questionnaires and personality tests, the algorithm will start searching for other compatible matches, and the whole point of this matchmaking process is to help you meet people you have the highest compatibility score with.
On EHarmony.com, this compatibility score is actually what will determine your whole performance, and the people you will get recommended to are only those you have the most significant match score with.
This sort of matchmaking is the reason why the success rate is so significant and also why you are required to do all those questionnaires and personality tests if you want to have a good time on the platform.
EHarmony will do a special EHarmony compatibility quiz for you and other users, and you will receive the match score or compatibility score right next to their usernames.
This EHarmony compatibility test is the dealbreaker, and in case you don't seem to fit any criteria of the other person, or they don't check yours, they will never even appear on your homepage and among your recommended matches.
EHarmony's algorithm will permanently remove those who didn't fit several dimensions of compatibility, so you can be sure you won't have to deal with people whose personality profiles and preferences have nothing in common with yours.
OFL Top Recommendations based on 100,000+ Survey

"Serious Relationships"
"Discreet Hookups"
"Best Course for Men"
"Quick Flings"
"Normal Hookups"
"Our Quiz"
What Is A Good Compatibility Score On EHarmony?
This is a platform for people looking for a long-term relationship, and naturally, as you would do in real life, you will be looking for the person you have the highest compatibility score.
A compatibility score on EHarmony ranges from 60 to 140, and 60 is the bare minimum for someone to be considered your potentially perfect match.
People who have a match score below 60 will never appear on your homepage, and there is no way you can get in touch with them.
Even anything close to 60 is a bad sign and usually signalizes that you and this person have almost nothing in common.
However, if you have filled out all the questionnaires and tests on EHarmony, you won't have to worry about it because you will come across hundreds of people who have a high compatibility score with you.
Using yours and their compatibility tests, the algorithm will take everything into consideration, measure the compatibility, and then see whether you should be suggested to each other.
You rarely have exact compatibility of 140 with someone, but it can happen from time to time, especially if you are not too picky when it comes to ethnicity, religion, or education.
There are a lot of people on EHarmony, and the matching algorithm will take care of all potential obstacles and make sure the person that is suggested to you is in no way someone you wouldn't reach out to in real life.
The matches profile will be analyzed in detail, so before EHarmony makes the decision to show the percentages of compatibility and make this person appear on your app, they will check everything twice or even thrice.
If you have read an EHarmony review or two, you would have realized that premium members do get special treatment and that they don't need to worry about finding the perfect match because it is something that will happen.
Even if you are using a dating platform like this for the first time, you will quickly realize that people who appear on the top and who have a compatibility score over 100 are definitely the right ones for you.
Always reach out to people who appear on the top of your homepage and who keep on appearing all the time because that is a sign EHarmony has registered as the best possible match on the platform for you.
Although some of those people may not look extremely interesting or fit your type, at first sight, you should always give them a try because there is a reason why the algorithm keeps on popping them up on your homepage.
How does EHarmony match is something that is unique, and if you want to make sure of the platform, you should always search for people based on the specific EHarmony compatibility score over 100.
You can choose to completely ignore people whose compatibility score is lower than 100 and just keep on choosing between those who are considered to be the best deal for you.
A good compatibility score is consistently above 100, even though you can find amazing people whose match score is around 90, because that is also a decent compatibility level, and probably the most frequent level of compatibility you would experience on EHarmony if you have a lot of preferences.
However, make sure you have always given a shot to all of the matches whose score is over 100 and contact them even if you don't think they are the most amazing person you have ever come across on this platform.
The EHarmony highest compatibility score rarely appears, but if you have enough luck and are not too picky when it comes to romantic relationships, you may come across the best.
Is The Compatibility Score Really Important?
Unlike Tinder, Bumble, Zoosk, or Elite Singles, EHarmony puts a lot of effort into its compatibility matching system and algorithm, and it is the reason why it has so many loyal daters.
The EHarmony cost is pretty high, and people wouldn't be paying for it if its EHarmony personality tests and questionnaires didn't have an impact.
Even though compatibility score is not something we are used to, especially not on dating platforms that provide you with almost instant results like this, it is one of the essential parts of the whole process and the reason why you will have success while online dating.
It is also the reason why so many people are choosing EHarmony as their preferred darting platform, and the EHarmony compatibility score range is probably one of the most valuable features that have been added to dating services.
EHarmony is a platform that is worth it, specifically because of this feature that will help you navigate the dating pool with ease.
Every EHarmony questionnaire is a step that takes you closer to your partner, and you never have to worry about missing out on a good person while using it.
Since the platform is owned by Match.com, it also has hundreds of unique features and filters that will help you search through the platform quickly and even search through your recommended matches without too many problems.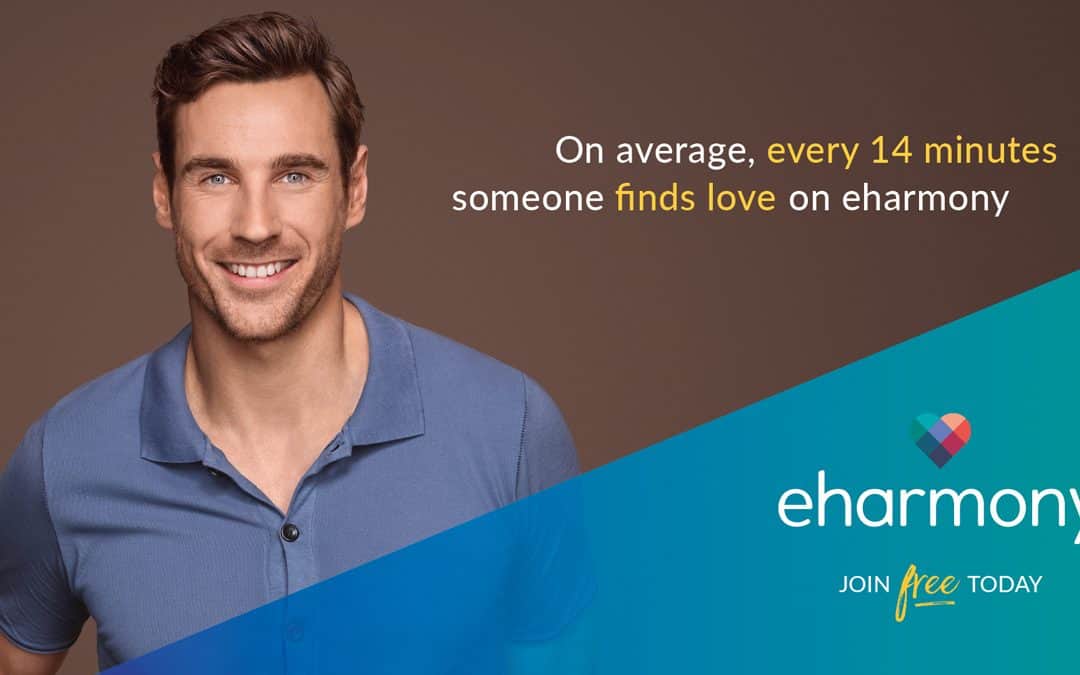 You can also choose to Eharmony retake the questionnaire if you think that the matches you are receiving are not at all compatible with you or you think you have done some things wrong in this whole process.
In general, the EHarmony personality profile is one of a kind and something you will rarely come across on other platforms, so I would recommend you to give it a try.
Compatibility score is one of the rare features on dating platforms that are extremely useful and that can speed up the whole dating process for you, so no matter what you may be thinking, EHarmony should definitely be one of your first choices.