EHarmony is one of the most popular online dating sites, especially if you are a person who is looking to find true love and long-term relationships easily.
However, even though it has an amazing matchmaking algorithm and is known for great features that measure your compatibility with other users, it is costly, and most daters are avoiding it.
If you want to find out why is eHarmony so expensive, then we will try to tell you:
Bonus tip: we have found that you can save a lot on eHarmony by signing up on the website (not the app) using this special link.
Also, make sure to check out our full eHarmony review here.
Is your dating app giving you the best chance for success?
Make sure to take our online dating site/app quiz to find out.
It's a fact that people who follow our dating site suggestions have on average 2 extra dates per month.
Is EHarmony Too Expensive?
If you have heard about EHarmony, then you have probably heard about its expensive monthly subscription too.
EHarmony is one of the most popular and most successful online dating apps, but it is also known to be among the most expensive ones.
A monthly subscription on EHarmony will cost you 65 dollars per month, which is more than the best membership on Tinder, Bumble, or Zoosk.
Even though it is aimed at serious people who want to find partners for long-term relationships, its premium membership is still costly and certainly something not everyone thinks is worth paying.
How much does EHarmony cost is not always the same because if you pay for your membership a few months in advance, you will be able to get some discount.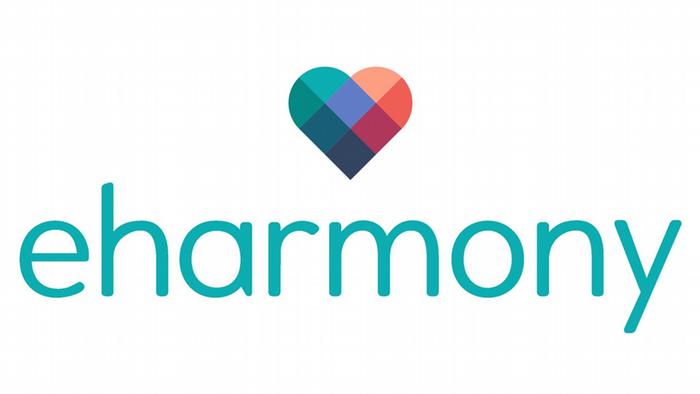 However, joining EHarmony is still very expensive, and its prices are something most people can't afford, no matter how much they would like to find their one true love there.
While EHarmony prices are pretty high, especially in comparison to other popular dating sites like OkCupid or Zoosk, we should mention that there are a lot of online dating platforms that are even more expensive than EHarmony.
Seeking Billionaire, Millionaire Match, and Elite Singles all offer you to create dating profiles at prices starting at 100 dollars, coming to 500 dollars per month, which makes the cost of EHarmony quite affordable.
Eharmony is expensive, but there is a significant number of dating sites that charge even more than it.
Also, while using EHarmony, you will be able to pay the membership at a lower price if you decide to purchase a 6-month or 12-month membership.
Those who decide to purchase a subscription for the next 6 months will pay the price of EHarmony of 45 dollars per month, which is a significant discount.
OFL Top Recommendations based on 100,000+ Survey

"Serious Relationships"
"Discreet Hookups"
"Best Course for Men"
"Quick Flings"
"Normal Hookups"
"Our Quiz"
However, the ones that will benefit the most are those who decide to purchase a yearly subscription, and the EHarmony premium cost for them will be only 35 dollars per month.
You should be careful about not purchasing the membership and start looking for your perfect match and then realize you want to start the cancellation process because you don't see much use for it.
Many people do this and give up on EHarmony before they have even experienced it the right way or scheduled their first date, so always think twice before you decide to spend your money.
If you are not sure whether this is the right option for you, you can always try their free membership, explore the platform, see how it works, and then purchase your subscription.
EHarmony is not for hookups like (BeNaughty or Ashley Madison), so you should be careful and never waste your money in advance because no one can guarantee you will get it back, no matter how valid your reasons may be.
Why Does EHarmony Cost So Much?
You have probably heard several people talking about "is EHarmony worth the cost" and "is it a dating platform you should spend your time and money on".
Even though they will say that there are hundreds of different dating apps that come at a lower price, they will not be able to explain why these platforms tend to have a lot less success than EHarmony.
EHarmony is known to be the dating platform with the highest success rate on the internet, and the main reason for that is its amazing matchmaking algorithm.
This is one of the rare dating apps that have such a detailed matchmaking algorithm that will make sure it is always connecting compatible people who have a large number of things in common.
EHarmony models are imagined in a way that they will connect every single dater on the app with another dater who seems to be compatible with them in terms of personality, likes, and wishes for the future.
Since it is aimed at people looking for a long-term relationship, its most significant goal is to help make successful matches, and for that to happen, you need a stable and functioning algorithm that will always find the best solution easily.
Algorithms like this will cost you a lot of money, and there were millions of dollars invested in EHarmony when it was initially created.
For the platform to keep on working and providing its users with such excellent matches, it needs a lot of money, and this algorithm requires even more investments as thousands of new people are joining every single month.
This whole process may look accessible to you, but the technology behind it is so expensive and unique that you need a lot of cash to keep it going.
Most of the money from your EHarmony membership will go to enhancing your dating performance and experience and uploading new features on the website.
This is why the EHarmony membership stays expensive and why it will stay expensive as long as it keeps providing its users with an exquisite dating experience.
Also, the more people join this dating platform, the more things they will expect from it and the more features they will want to use, so it is entirely realistic to expect that EHarmony will need more money to become able to offer something new to its users.
It also has hundreds of people working at its headquarters handling every messaging act, every connection, feature, and everything that happens on the platform.
These people are also verifying every single dating profile that tries joining the website, and they are making sure everyone stays safe while using this app.
For that reason, EHarmony requires you to invest a bit more money into it, which is valid because this is the sort of treatment you will rarely come across on other dating sites.
Since it is so safe and successful at helping people match with their perfect partner, it needs a lot more money, and it requires you to pay for a membership, so if you want to have an experience like this, you need to be prepared that you will have to invest your funds.
They are always available to EHarmoyn members, and they can solve problems within minutes, so EHarmony always tries to have as much staff as possible to stay relevant.
3. Detailed personality profile
One of the things that makes a huge difference in your whole dating experience is a dating profile, and if it is so detailed and precise as on EHarmony, people will pay all the money they want.
EHarmony is known for providing users with questionnaires, personality tests, and compatibility quizzes that will help them reveal a lot about themselves but also find compatible matches who would work well with them in real life.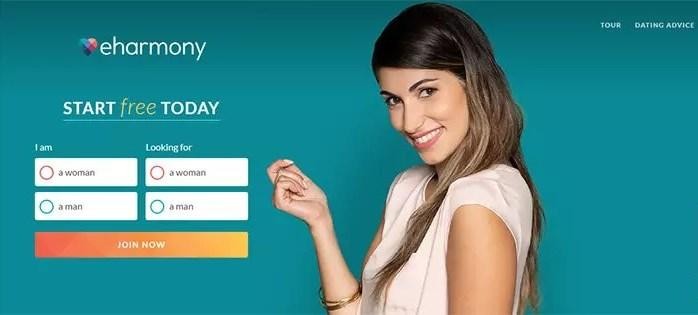 On a dating profile on EHarmony, you will find out everything you need to know about your potential partner, and you will get an idea about what kind of person they are, what they like to do in their free time, and overall, how they would act in a relationship.
These dating profiles are what make your time on EHarmony worthy and a gamechanger in this whole online dating experience.
Another reason why they are priced so high is the fact that they invest a lot of money in their marketing, and they are always trying to attract new users.
I believe you have come across EHarmony ads hundreds of times while using the internet, and this is something that costs money.
With this approach, they are trying to get more daters to join the app and become the leading dating platform worldwide.
They will place ads everywhere, from Youtube, Facebook, and Instagram to random websites and banners where a lot of people will see them.
They also have huge competition like Match.com, Tinder, and OkCupid, so they are trying their best to stay on top of the game and gather as many users as they can.
5. You can date for marriage
It is also known for helping people meet their future spouses, and many people who have matched through EHarmony have ended up getting married.
They are promoting themselves as a platform that will help you find your future husband or wife, so they need to invest time and money to create a website that will do that.
Over 600 000 people who have met through EHarmony have married, which is a huge number for a dating app, and they are doing their best to keep the features and add new ones that can make this number even higher.
If they weren't offering this option, they would certainly get fewer new users, and some of them would probably give up before they even start receiving real matches.
6. Their clientele can afford it
EHarmony is expensive, but if you have read an EHarmony review or two or read success stories from people that have used it, you have probably realized that they all had the money to stay on the platform for a long time.
They didn't care too much about the cost of EHarmony as long as it gave results and they had enough funds to use the platform for a year or two.
EHarmony's clientele is pretty wealthy, and they don't have a problem with an expensive membership, so as long as they are satisfied and have the money to afford it, the platform will keep on existing, and they won't suggest lower prices for their membership plans.
EHarmony is known for excellent safety terms and conditions, and the fact that it requires everyone to verify their identity through phone-number verification is also excellent.
Also, people with a free membership will not be able to reach out to anyone or match with them, so premium members will be protected in all situations.
It allows its users to explore their homepage and match with whoever they want because they know for sure they are dealing with a real person.
Is It Worth It To Pay For EHarmony?
Whether EHarmony is worth it or not is something that mostly depends on you and the things you expect from a dating service.
This is a dating app made for people who are looking for a serious relationship and if you have been eager to find love and meet your perfect partner, then you were probably willing to invest as much as you can in a dating platform.
EHarmony is an outstanding dating website that will allow people to explore the most compatible matches, do questionnaires, and personality tests and browse like-minded individuals without fearing that they will come across hundreds of fake profiles.
It is also one of the rare online dating apps that are not allowing any sort of free dating, and you need to invest both time and money if you want to create an exciting personality profile that will lead you to get a large number of matches.
Their membership costs are pretty high, but the EHarmony offer is absolutely unique and there is no other place where you would be able to get potential matches this good, even if you spent hundreds of dollars on it.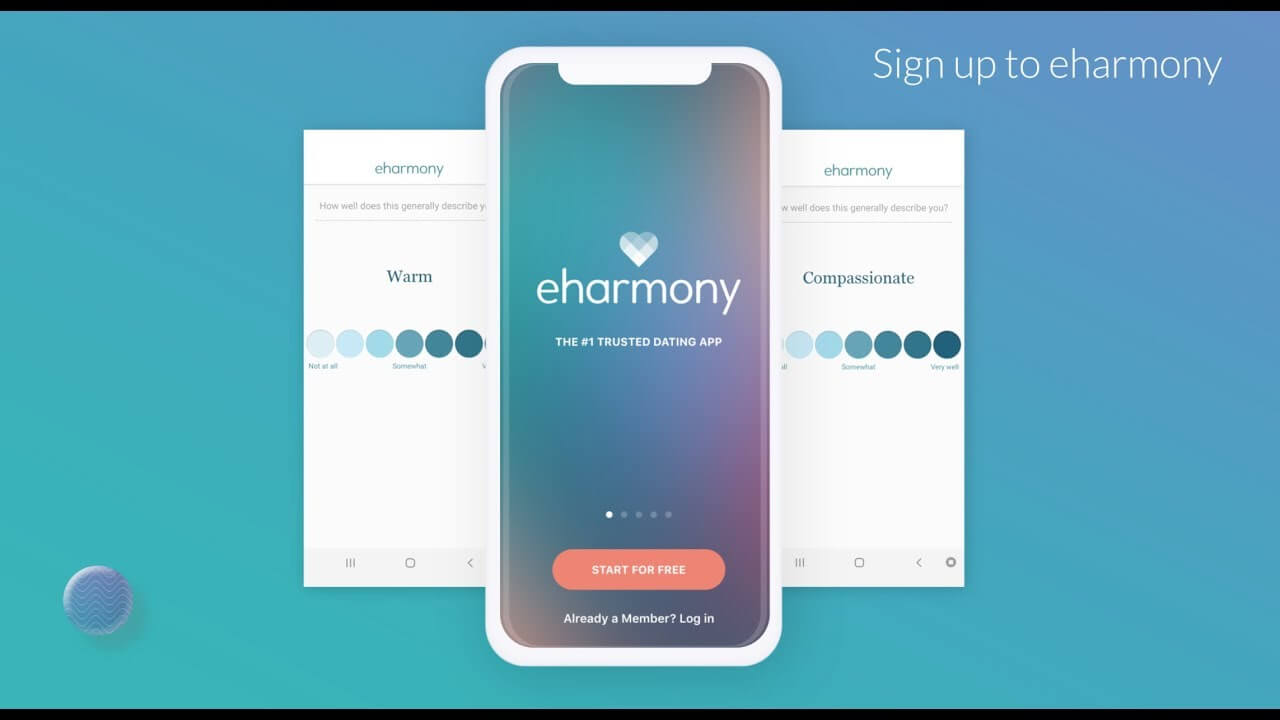 EHarmony is also known to be the dating app with the highest success rate on the market, which explains why there are millions of active users worldwide exploring its dating pool.
They will make your whole experience a lot easier with their matching algorithm, and in case you have no idea how to meet quality matches or reach out to them, there is always an EHarmony icebreaker and feature that can help you impress them.
In general, is EHarmony worth the money is something only you can know, and I would recommend you to explore the platform for free first and then make the final decision?