eHarmony may easily be dubbed as one of the most reliable and one of the most successful online dating sites.
It seems to me it's been around for as long as I can remember and everybody knows somebody who's tried their luck with this Los Angeles-based dating app.
However, we know that there are always two sides to the coin.
So, what if you are experiencing some negative aspects of the site and you need to talk to someone and/or file an official complaint?
Read on to find out:
Bonus tip: we have found that you can save a lot on eHarmony by signing up on the website (not the app) using this special link.
Also, make sure to check out our full eHarmony review here.
Is your dating app giving you the best chance for success?
Make sure to take our online dating site/app quiz to find out.
It's a fact that people who follow our dating site suggestions have on average 2 extra dates per month.
The Essence of eHarmony Complaints
This is the time when anyone can file a complaint about anything.
If you ask the recipients of the complaints, they might tell you how ungrounded these are most of the time.
But, what happens when you are deeply disappointed by a service provided to you?
Or, more precisely in our case here – what happens when you are dissatisfied with the eHarmony services provided to you – overall or a single aspect?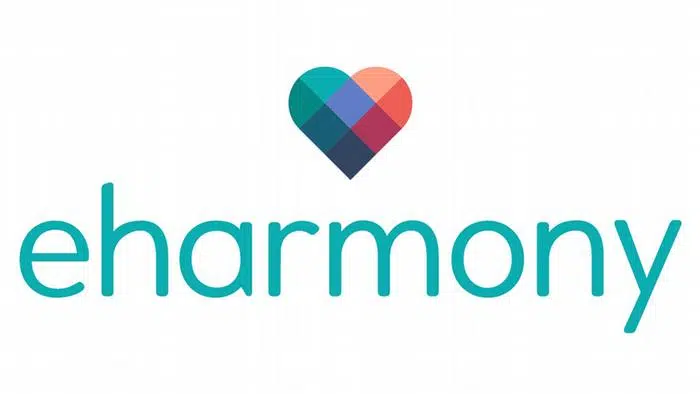 Do you just let it go or do you act?
Why, of course, you act.
eHarmony.com dating app is there to help you with your love life (i.e. find love), not to cause additional headaches whether it's because of the scams and fake profiles that broke through or the monthly subscription issues.
The important thing is that you can file a complaint about this dating service (later I'll explain in detail how) and that you shouldn't hesitate to do it.
I don't want to advertise much, that's beside the point, but any input you provide – even when it comes in the form of a complaint – can only be useful to the site.
OFL Top Recommendations based on 100,000+ Survey

"Serious Relationships"
"Discreet Hookups"
"Best Course for Men"
"Quick Flings"
"Normal Hookups"
"Our Quiz"
In this way, they can provide better service to you and other users.
eHarmony Complaint Examples
I believe that for the majority of you having an eHarmony account there was a time when you wanted to get in touch with customer support in order to fix a problem.
Such problems may range from wanting to contact eHarmony to cancel subscription, or it is related to eHarmony billing, cancelling eHarmony or just to discuss the matchmaking and the matching system.
Still, these are not the only reasons why people on multiple dating websites are getting in touch with customer care.
There are instances such as reporting abuse, wanting to change the input information to boost the potential matches, asking is it possible to find someone for a hook-up (like BeNaughty or Ashley Madison) and not just for a serious relationship, or long-term relationships, etc.
However, to help you out as best as I can, I will focus on the matching and payment issues and general business practices by the eHarmony app.
Moreover, I will even provide some corrective measurements you can try before you file an official complaint.
1. General Dissatisfaction – AKA, Not for Me
Believe it or not, there are people who come to www.eharmony.com, create an account, set up the profile photo and everything and the next day they decide it's not their cup of tea.
Let's read this one out.
Fred, CHI
"So, there I was, scrolling up and down eHarmony, duly set up my general and personality profile including the profile picture, took the questionnaire, but I was somehow bored by all of that. First of all, these questions – I see the point in a way, but it exhausted all my energy. Accordingly, I moved on to deleting my account and details, but tough luck! Whatever I tried didn't work out since the site instructions had nothing to do with actual buttons/actions on site. Naturally, I filed a complaint asking that my data be removed but the feedback I got was totally nonsensical. Their customer care service insisted that I stay for a while longer and maybe I would change my mind. I am aware nobody wants to lose customers, but this seemed low for a professional site they claim to be. Anyways, I wouldn't have it so I was stubbornly persistent, calling and sending e-mails every single day over the next few weeks and with a little help from BBB they let me go."
So, if you were searching for eHarmony reviews complaints, this is definitely one of the unnecessary complaints.
I mean, the man was absolutely right to ask for complete removal of his data and the site should not have been so pushy about making him stay.
Maybe later, if he changed his mind, he could come back any time he likes, but like this, I don't think they'll ever see him again.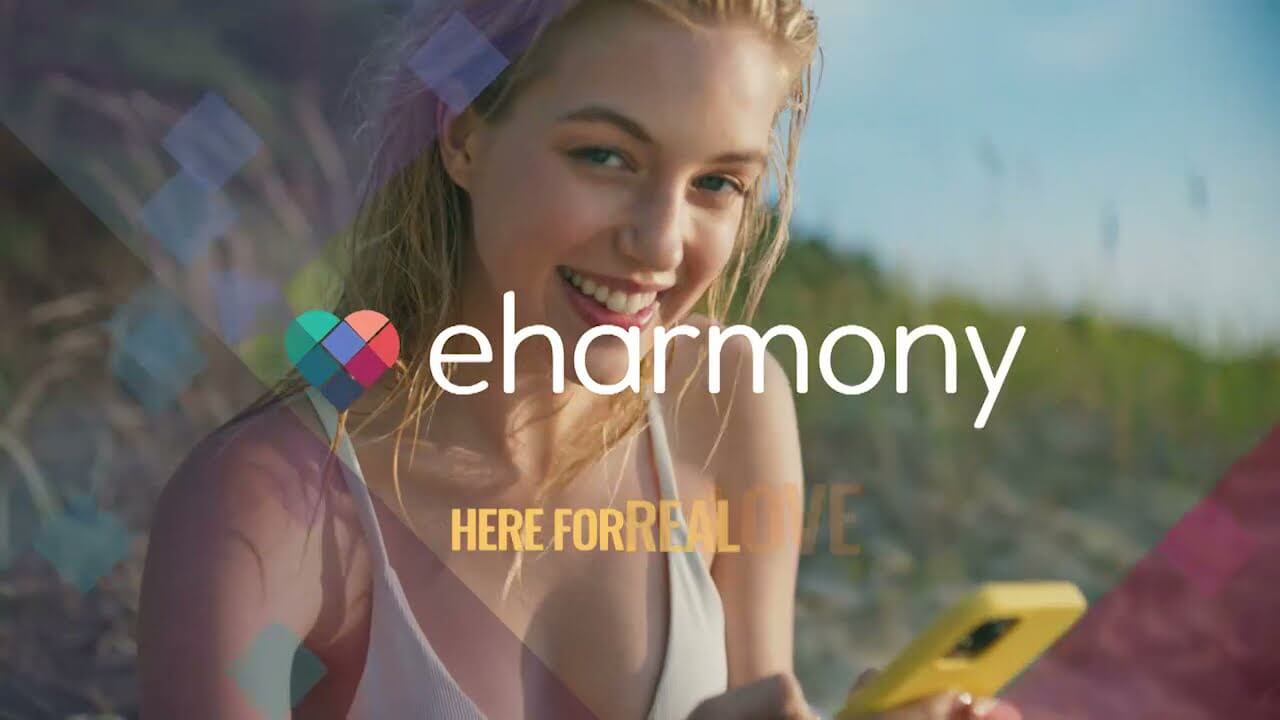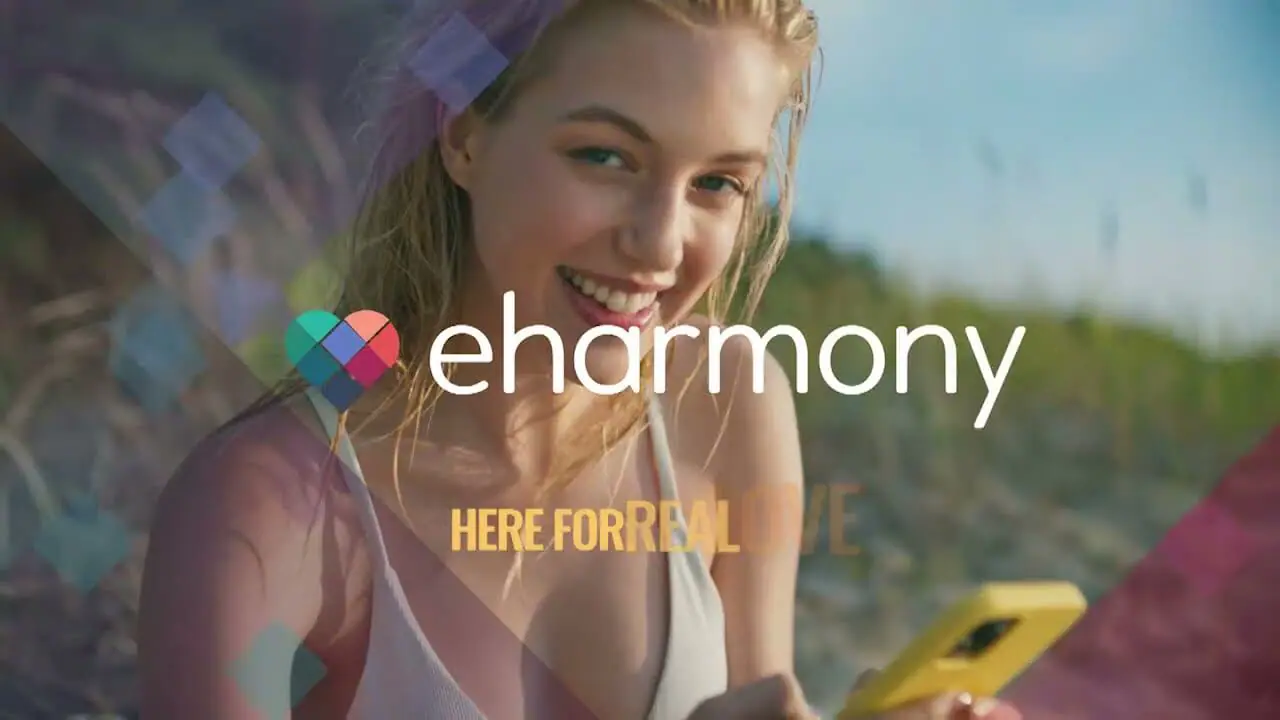 Plus, it's a bad reference cause he'll for sure not recommend the site to anyone else.
2. Matching System Complaints
Ooh, I can understand why you'd do that.
When you listen about eHarmony experiences people tend to say that they found love faster than on any other site.
So, if you are an eHarmony user for the first time, and you're not getting matches it's probably you, not the site.
But, let's see an example first.
Mary Ann, NYC
"I tried many dating platforms, such as Match.com, Tinder, Zoosk, and Bumble, and had always been pretty much successful at finding matches in the first couple of days. I've been on eHarmony for three weeks and nothing happens yet. I've even filed a complaint and they tell me I 0m strongly advised to fill out some questionnaire and some compatibility quiz. I don't have time for that! this is such an eharmony failure!"
What Mary Ann wrote here is a typical complaint on eHarmony that is related to finding a match in the first place and then the match quality too.
Sadly, being dissatisfied with the service, this user had every right to complain, but she also made a typical mistake that many eHarmony rookies make.
To have the eHarmony algorithm do the work for you, well, you must give some input first.
In this way, the algorithm will only filter the best matches for you so you won't have to bother with these complaints.
3. Cancelling Subscription
I believe that so far you have guessed that subscription and payment issues are the main reasons for people to file a complaint.
If you checked some of the eHarmony com reviews, I presume you found a whole bunch of these cancellation complaints.
Anyways, let's check this out first.
Imani, SF
"I've been a very happy and satisfied user of eHarmony on multiple occasions and have always gone directly for the premium membership. I even skipped the first month trial period and went directly for a 12-month membership. I never saw this as a waste of money although some said the amount eHarmony charges is a total rip off. I ignored that, minding my own business. I also liked that they added the option for payment in installments as it made things easier. Honestly, all that time I never thought about the eharmony cancellation policy or their refund policy until I decided to cancel my subscription. Don't get me wrong, I was cancelling it for a good reason – I finally found the one. Anyway, I made the decision to cancel eharmony a couple of days before the eharmony auto renew – cause, you know once you subscribe and opt for the payment method, they automatically charge the money from your credit card or bank account (auto renewal). I thought everything went nice and smooth until I received the notification they regularly deducted the installment. Which was odd since I got their message 'we're sorry to see you go' through the app on my android device. At first, I thought there must have been some info leak and that scammers gained access to my personal and bank account details and then I thought if I had eharmony blocked, i.e. unsubscribed from in the first place. Anyway, this automatic renewal despite my request for cancellation really pissed me off. I immediately filed a complaint explaining what happened and asking for a full refund and the answer I got was quite strange. First they claimed to never have received my cancellation request evoking the eharmony terms and conditions I gave consent to when choosing the payment option. I was determined to get this eharmony refund so I kept writing. I even sent the screenshot of the message I got on the app, they said it must have been a glitch (WTF?) and kept claiming they never received the original request through the website. Being a lawyer, I threatened to go to court over this which is when they finally yielded and made the refund still insisting it was completely against the eharmony refund policy. I admit it did take a while and that it lasted longer than I expected, but I have my principles and I hate being made fool of. "
To all of this, I say – go, girl!
It's great that she had the patience to push through the tedious process.
Honestly, this makes you think about if there is any eHarmony guarantee that you will get your money back, or eHarmony money back guarantee as I've seen some people google.
More importantly, what you need to research is "eHarmony turn off auto-renew".
In this way, you can arrange eHarmony payments yourself and always make sure things are done right whether through PayPal, bank account or credit card.
Anyway, nicely done, Imani!
Complaints about scammers on eHarmony are not that frequent but are still worth mentioning.
The reason is that any complaint you share about a potential eharmony scammer is more than useful to the site so they can sanction further instances.
Let's hear it from Linda, BOS
"I was very reluctant to create a profile on any of the dating apps and thanks to an eHarmony referral, I signed in. I took the quiz which being quite lengthy convinced me there's no chance in hell to receive an eharmony text scam. I couldn't be more wrong. I was somehow matched with an eharmony fake profile which I soon figured out. Not to mention that the guy started harassing me. I filed a complaint to the customer care service about it and the feedback I received was quite nonsensical. First they tried to justify this by saying the matches are made by an algorithm based on the input I gave and it has nothing to do with them. This took quite a while until I finally received their official eharmony match termination notification. I was more than thrilled but at the same time disappointed by how unprofessionally they dealt with all this."
Oh, how we do understand Linda's frustration.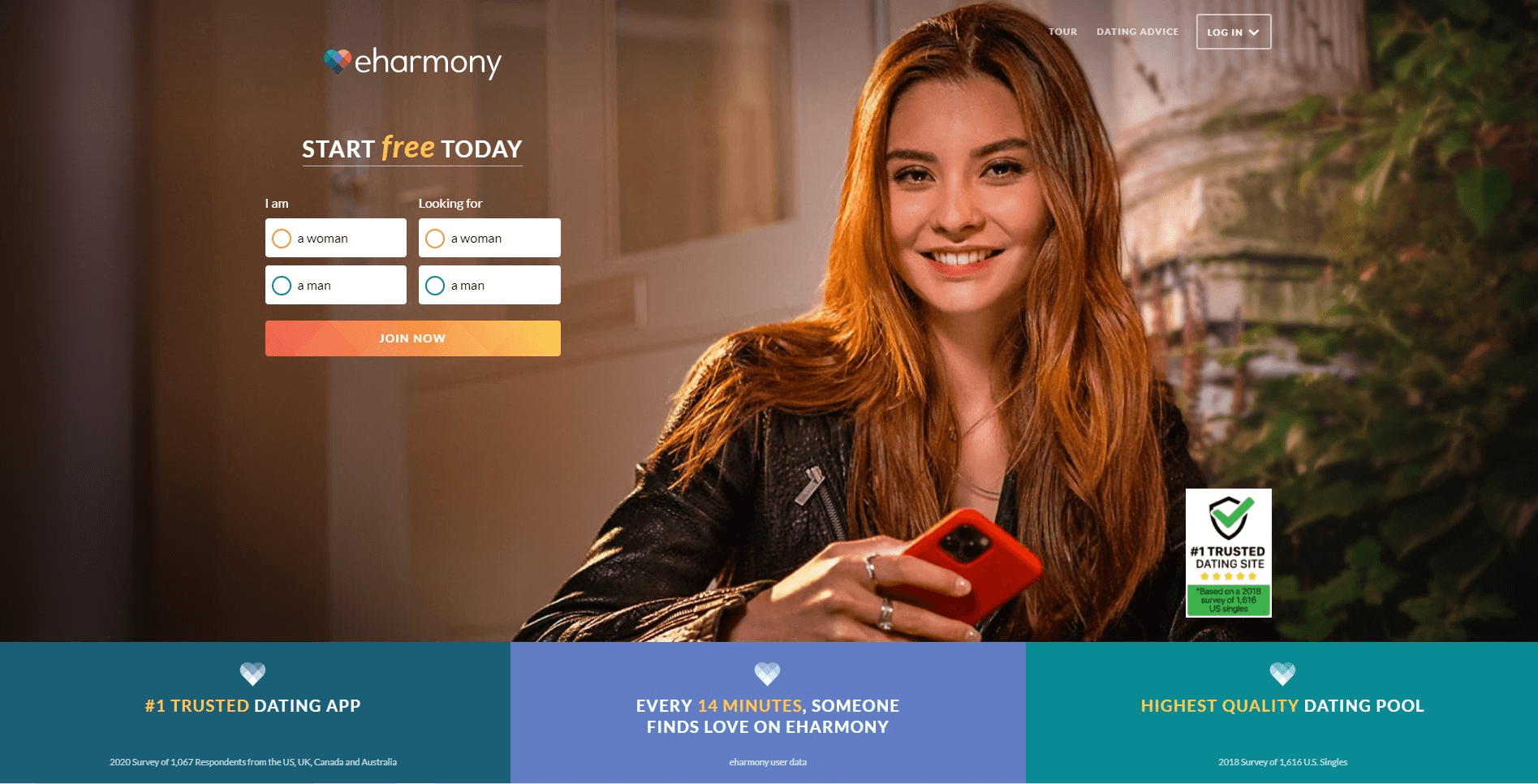 Luckily, she didn't suffer major consequences in terms of any data and financial losses, so we can say all is well that ends well.
From all the examples above, we can see that not everything is so impeccable.
Every once in a while there comes a time when you have to get in touch with customer support and file a complaint about this or that.
What may cause additional frustration is the fact that frequently the šieces of information you receive from different sources don't match.
We could see that from Imani's story where she got the information through the app and then the official communication with the customer support disregarded the app information.
This is why you have to be extra careful not to delete any notifications until a process is completely finished.
Now, after all of the examples, let's move on to the…
Ways to File an eHarmony Complaint
If you ever thought about the channels for filing eHarmony complaints or how to get in touch with the support directly, there are a few simple ways to do it.
Let's begin with:
If you have any issues with the site usage or anything, you've probably wondered about how to contact eHarmony by email?
To relieve you of further headaches, can get in touch with their customer support by sending an e-mail to [email protected].
In case your worries are concerned with the matches, you can also write directly to [email protected].
In case you are not a fan of writing e-mails and patiently waiting for feedback, you can make a direct call and talk to an operator to explain your problems.
The number for the USA-based users is 1-855-290-5575 and for those from Canada is 1-844-696-4819.
This might not be exactly an eHarmony cancel number, but whatever the issue that you have and you need it resolved ASAP, these are the numbers you can dial.
So, this answers your question of what is eHarmony phone number?
This is another way to get in touch with their support.
You can find the option directly on the website by clicking the Help button at the bottom of the homepage.
This will take you to a brand new page where you will be asked what you want to get in touch about.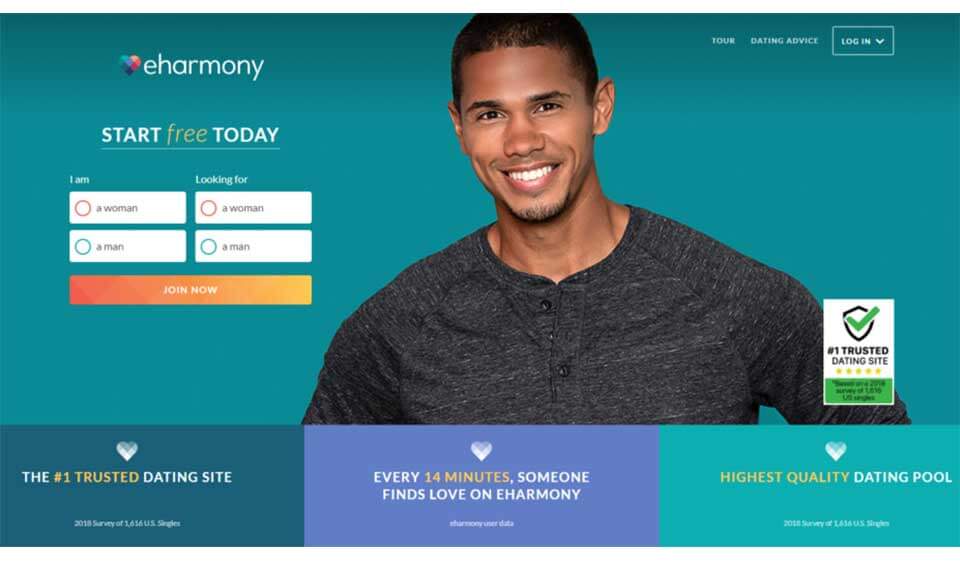 Anyway, to help you get there fast, here's the link for you help-singles.eHarmony.com/app/ask.
And, that would be it!
So, guys, if any of you had any doubts about whether you can file a complaint against eHarmony, this article gave you an in-depth overview of the instances and examples of people who had already done it.
If all of these sound too scary, don't give up just yet.
Instead, let these examples serve as a warning and precaution so you protect yourself in the best possible way and avoid bothering with complaints in the first place.
Before we officially close the article, let me just clear out any of the remaining doubts you may have.