When joining an online dating site, safety is one of everyone's biggest concerns, and EHarmony is one of the best options out there when it comes to this.
Even though it has millions of active users across the whole world, it is still an amazing matchmaking platform that pays a lot of attention to its loyal users and makes sure they are protected at all times.
OFL Top Recommendations based on 100,000+ Survey

"Serious Relationships"
"Discreet Hookups"
"Best Course for Men"
"Quick Flings"
"Normal Hookups"
"Our Quiz"
In this article, we will tell you:
Bonus tip: we have found that you can save a lot on eHarmony by signing up on the website (not the app) using this special link.
Also, make sure to check out our full eHarmony review here.
Is your dating app giving you the best chance for success?
Make sure to take our online dating site/app quiz to find out.
It's a fact that people who follow our dating site suggestions have on average 2 extra dates per month.
EHarmony is an online dating service made for people looking for a long-term relationship, and it is known to be one of the most successful dating apps on the internet.
It is serious dating and not a hookup website (like BeNaughty or Ashley Madison) with millions of active users worldwide, and it operates on a unique compatibility matching system, which helps you realize that they care a lot about their users and their wellbeing.
If you have read an EHarmony review or two, you have realized they are doing everything they can to protect their loyal users at all times, especially when connecting with other daters.
Since you will join EHarmony.com with a mission to find your soulmate and someone you will get into a serious relationship with, the platform and its support team will make sure you get the safest experience possible.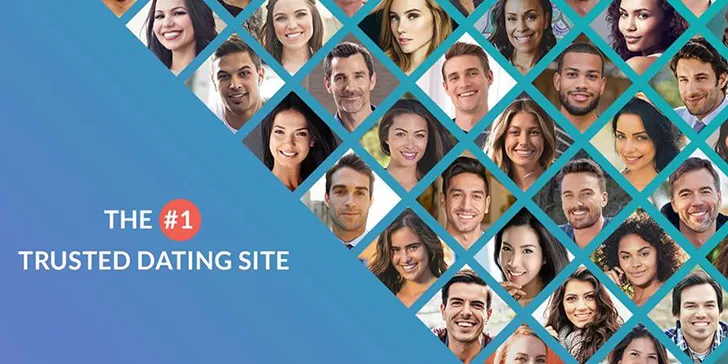 EHarmony members need to get approved before they actually join the platform and start connecting with other daters, which is one of the most important things for a safe dating experience.
When joining EHarmony, after you have set up your profile and uploaded the basic information, you will need to provide them with your personal information, preferably your phone number.
You will need to go through a phone number verification process and enter the code on EHarmony.com to get accepted.
However, that is not the end, and just because you have managed to verify your EHarmony profile through your phone number, it doesn't mean that there are no more steps EHarmony will take.
These are all the information you need to upload to your account if you want to get accepted to EHarmony, and you will not be able to use the platform immediately after completing all of this.
During the first few days, EHarmony will take time to explore your dating profile, compare your pictures to those available on the internet and try to verify your identity.
Sometimes they may even require you to leave links to your Facebook or Instagram account, so don't be surprised by this.
OFL Top Recommendations based on 100,000+ Survey

"Serious Relationships"
"Discreet Hookups"
"Best Course for Men"
"Quick Flings"
"Normal Hookups"
"Our Quiz"
They are trying their best to eliminate all potential fake profiles, and during your first month on the platform, they may require you to provide them with some additional information from time to time.
This is especially done for those who have a premium membership and can connect with other potential matches.
As long as the EHarmony team is suspicious of your dating profile and your sign-up process hasn't been completed fully, they will continue requiring you to add additional data.
However, those who purchase a monthly subscription for the platform are rarely scammers or fake profiles because a monthly membership can cost up to 65 dollars per month, and that is definitely the amount of money someone looking to scam others wouldn't spend.
With every completed questionnaire, personality test, or compatibility quiz, you will confirm your identity and they will add a lot to your EHarmony account and the overall performance on the app.
In case some inconsistent answers or information do appear on the EHarmony app, you can be sure that their support team will contact you and try to see what kind of problem there is.
How EHarmony works is really simple, and since they are such a popular and expensive platform, they try to make time spent on it worth it, and they do invest a lot in their loyal users, so you can be sure that all the safety measures possible will be taken.
Can You Get Scammed On EHarmony?
Just like you would try to stay safe on any other social media or dating app, I would recommend you to be extra careful when using EHarmony.
Most people come here to find EHarmony matches who will turn out to be their partners in real life, and since they are looking for a serious relationship, they don't want to waste their time on someone who doesn't have the same things in mind, let alone a scammer.
As we have already mentioned, EHarmony is one of the most expensive mobile apps for dating, and a monthly membership can cost you up to 65 dollars per month which is crazy expensive, especially in comparison with apps like Tinder, Bumble, or OkCupid.
Also, unless you have this membership, you will not be able to get in touch with other premium members, and you will only be able to explore the platform and look at other people's profiles.
For that reason, people who join the EHarmony dating app with free membership can be fake profiles or potential scammers, but unless they purchase a membership, they will not be able to get in touch with you, no matter how hard they try.
The messaging and matching features are reserved only for those with a paid subscription, and you will not be able to receive notifications or messages from people who are using it for the first time and for free.
They can't send regular messages, start a video date, appear on your algorithm – they basically can't do anything until they pay the EHarmony cost.
Your personality profile will not even be seen fully because all the images will be blurred, so you can be sure that those scammers have no way to interact with you.
The EHarmony worth is very high, and unless there is some sort of organized scam scheme, there is no way someone would purchase an entire membership solely to scam you.
An EHarmony fake profile can happen because something may slip to the customer support, but you will be able to contact them immediately when you sense that something may be off about a certain user.
However, they will first need to connect their dating profile with their credit card, so in case this information doesn't match up either, EHarmony will probably ask additional questions themselves.
The EHarmony customer support is available to you 24/7, and they tend to reply quite fast, especially if you are dealing with security problems.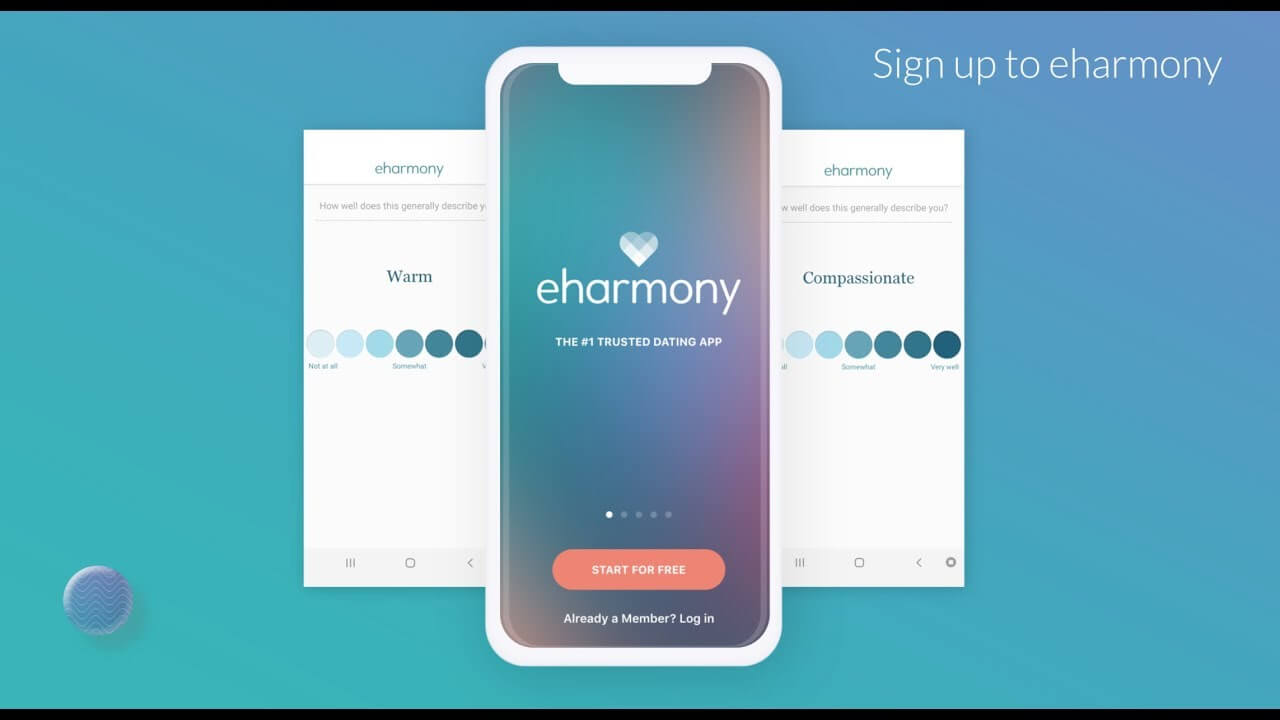 You will be able to report anyone who seems to be acting suspicious, and you will need to state all the reasons why you think that because they don't want to accuse the wrong person of something, especially not those who are paying hundreds of dollars for their memberships.
The support has high functionality, and they reply almost immediately, so whenever you feel there is a potential threat, feel free to reach out to them ASAP.
How Do I Stay Safe On EHarmony?
The recommendations for staying safe on EHarmony or any other dating app like Zoosk or OkCupid are pretty much the same.
There are some tips and tricks you should follow whatever dating platform or social media you may be using because they can help you see plenty of red flags straight from the beginning and protect yourself from problems.
These are some of the tips you need to follow:
1. Don't give out too much about yourself
Even though EHarmony is a platform for people who want to find true love, and it encourages you to upload as much information as you can about yourself, it doesn't mean that you should reveal every single detail of your life.
It does have a high success rate, but you shouldn't be revealing the most personal information like the area you are living in, the company you are living in, or the names of your family members – anything that could help other daters track you down on a different platform or in real life.
Most people on EHarmony have your best interest in mind, but there are always some who may harm you in some way, so try to stay away from those things.
The worst thing you can do is connect with someone, exchange a few messages, and then decide to go out on a first date.
If you want to stay safe on the EHarmony dating site, or any other dating site, you need to make sure you know your potential date before you meet them in real life, and you need to spend some time communicating with them.
I would even recommend starting a video call with them, just to make sure you know who you are dealing with and that you will be safe when you see them in real life.
3. Report suspicious people
As we have already mentioned, the EHarmony information is quite precise, and their customer support is doing the best job possible, but if you believe that someone is fishy and is exhibiting suspicious behavior, you need to click on that report button or contact the customer support.
I would always recommend discussing the matter with customer support because some things may just be an accident or they have previously been discussed with the user, but always make sure you take some steps if you believe someone is fishy.
4. Be cautious when setting up a date
Even though your EHarmony match may look like the perfect man or woman, never go out on a date without taking some safety measures unless you want to risk your life.
No matter how good someone may seem to be on the internet, you never know what kind of person you are dealing with, and you should never go out on a date without notifying someone from your close surroundings.
I would recommend you share your location throughout the whole date, or if you don't know how to feel about the specific person, you can have your friend or sibling watch out for you and even be at the same place as you.
Also, never agree on dates in their homes and make sure you are meeting in a public place no matter the situation.
These are some of the most basic safety tips you should use on all dating platforms or social media if you want to have the best experience and meet your true love.
How Do I Report Scammers On EHarmony?
Reporting people on EHarmony is very easy, and all you will have to do is find the dating profile of the person you want to report.
Once you have found your profile and you have made sure they may be causing problems or harming someone, you will need to click on the three dots next to their username and open the dropdown menu.
You will see the option called Suspicious profile, and once you click on it, you will need to list out all the reasons why you believe someone is suspicious or is breaking EHarmony terms and conditions.
I would recommend you to get into details and even provide the Trust team with screenshots if you have them because it can make the whole process a lot easier.
Once you have finished filling out the request, you will need to submit it and wait until the EHarmony Trust support team has solved the problem.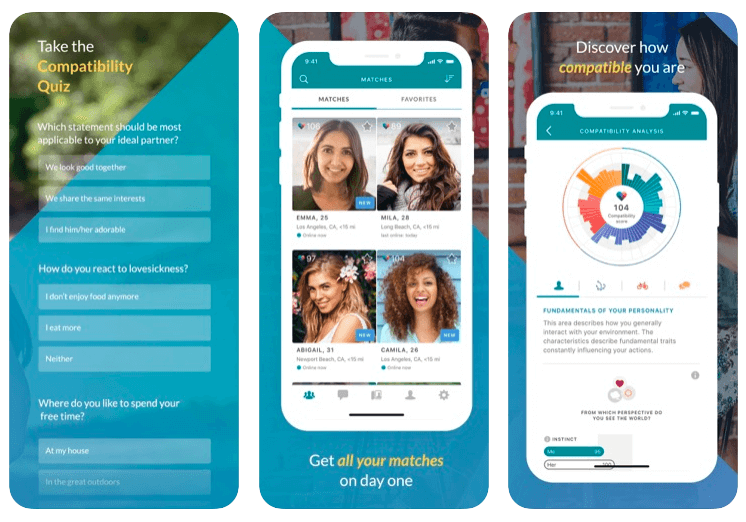 You will receive a notification and an email when they make the final decision, so you will know what happened right in time.
Eharmony reviews complaints every single day, and you can be sure you will receive your answer quite fast.
The process is absolutely the same whether you are using the platform through the browser and its official website or through Android or iOS Apple devices.