If you have just joined the EHarmony online dating site recently, then you have quite a few questions about it, and I am sure you are curious to find out how questionnaires on EHarmony work.
Since questionnaires are one of the essential parts of your EHarmony profile, you don't want to miss out on something.
OFL Top Recommendations based on 100,000+ Survey

"Serious Relationships"
"Discreet Hookups"
"Best Course for Men"
"Quick Flings"
"Normal Hookups"
"Our Quiz"
In this article, we will help you:
Bonus tip: we have found that you can save a lot on eHarmony by signing up on the website (not the app) using this special link.
Also, make sure to check out our full eHarmony review here.
Is your dating app giving you the best chance for success?
Make sure to take our online dating site/app quiz to find out.
It's a fact that people who follow our dating site suggestions have on average 2 extra dates per month.
What Is EHarmony Questionnaire?
EHarmony questionnaire is the crucial part of this dating website that will allow you to start looking for people interested in long-term relationships.
Once you create your dating profile on this dating app and upload some basic information about yourself, you will also need to complete the questionnaires that will help you to meet potential matches.
All EHarmony members will get the opportunity to do these questionnaires once they set up their basic profile, and it is recommended to all daters who want to speed up the matchmaking process.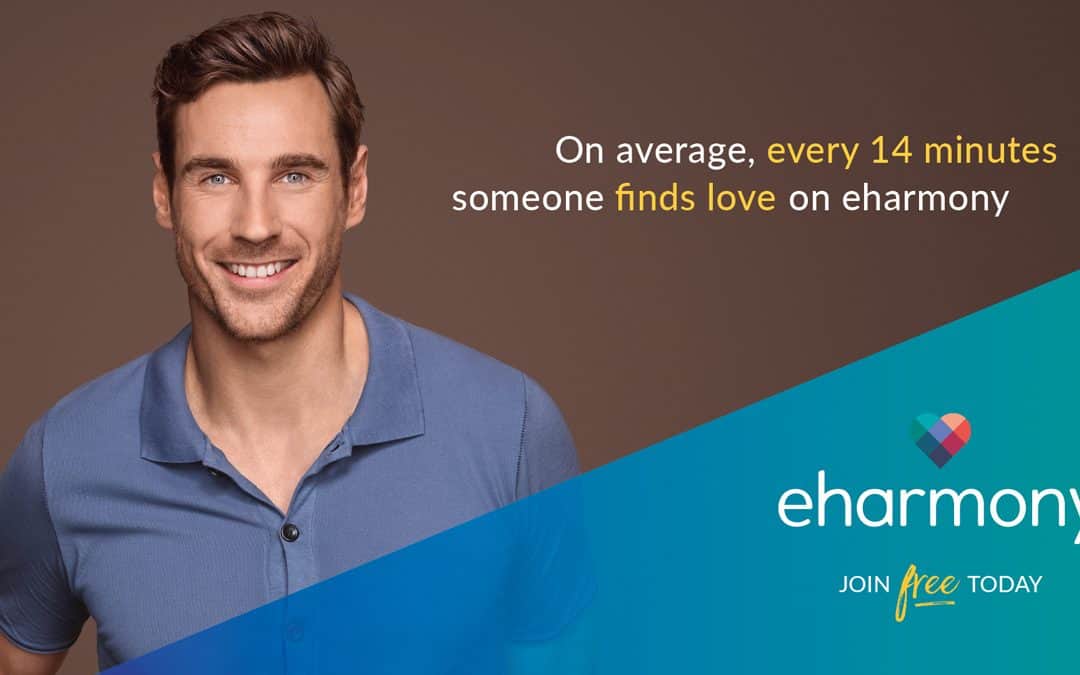 Eharmony.com creates new questionnaires every single month, but once you join the platform, you will be able to do the most extensive questionnaire that will cover all areas of life and help you get connected to compatible matches.
You will be able to do it both through the official dating website or through your Android or iOS app, so make sure you don't ignore the notifications, and whenever there is a chance, stop what you are doing for a while and try to fill out those questionnaires.
The number of questions on the EHarmony test will depend from one test to another, but it can be anywhere from 10 to 50, so you never know what to expect with their new questionnaire?
The algorithm will consider the results of your algorithm, and they will be one of the most important sources of information on this online dating service.
With every completed questionnaire, you will improve your dating process and stimulate your performance on the platform.
If you need some help in filling out these questionnaires, then we are here to help you out too.
How To Complete A EHarmony Questionnaire?
When completing a Zoosk questionnaire, you should really be careful to share the truth about yourself and your likes because it will determine your whole performance on the platform.
OFL Top Recommendations based on 100,000+ Survey

"Serious Relationships"
"Discreet Hookups"
"Best Course for Men"
"Quick Flings"
"Normal Hookups"
"Our Quiz"
These are some steps you need to take to complete it:
1. Set your main preferences first
There are many people who value religious beliefs or education over anything, but they get lost in this EHarmony test and forget to place it accordingly.
If you want a partner who is Christian and you wouldn't settle for anyone else, or you want a person of American ethnicity, make sure you write this down before anything else if you want to make sure the matching system will start working in your advantage.
In case there are any things that are a priority for you, always write them down first and then start to look for your EHarmony first date.
2. List all personality traits
Just like you would do on any other social media, when you are looking for compatible partners on EHarmony, you will note down the personality traits you want to see in your partner.
Some subscribers tend to ignore this part of the questionnaire because they think it can't do much for their love life, but it is actually very important and one of the things you shouldn't miss out on during the sign-up process.
The EHarmony compatibility quiz will take into consideration both the personality traits that you listed you have and the personality traits you are seeking in a potential partner, so don't miss out on this one.
3. Do the character tour quiz
The character tour quiz will determine what kind of personality you have and what sort of serious relationships would work the best for you.
It helps EHarmony dig deeper into questions that will help the platform learn more about you but also help you understand your wishes in life much better.
There can be a few catchy questions that may seem to be silly or even useless, but they are the key to helping the platform realize what your true wishes and needs are.
EHarmony questions and answers will be used by the algorithm, and they will make sure you pop up on homepages of people who have had similar answers or who would make a compatible partner with you.
How Many Times Do I Need To Complete A Questionnaire?
The EHarmony questionnaire is something you can complete only once during your time on this dating platform, and if you have read an EHarmony review or two, you have probably seen that there are a lot of people who casually completed it once and never came back to it again.
However, if you want to make sure you will find a lasting relationship on the EHarmony website, I recommend you fill out this first, most crucial dating questionnaire sincerely and prolong to complete all the questionnaires that pop up throughout the month.
Whenever EHarmony comes up with a new questionnaire, you will receive notifications on your Android or Website platform and get the possibility to do the new EHarmony personality test immediately.
These EHarmony profile questions will help you out a lot to stay on top of the dating game on this platform, and they will always provide you with new connections and matches.
While you don't need to answer the whole list of EHarmony questions, if you have the time, I would always recommend making the most out of it and making the full list.
It will have an immense impact on your whole dating experience, especially if you are trying to find a match in a big city like New York or Los Angeles because it will filter out all the individuals who have nothing to do with your idea of a perfect partner.
These questionnaires are really not hard to fill out, and you only need to dedicate 5 to 10 minutes of your time to make sure you will leave accurate and focused answers that will help you out in the future.
Why Are These Questionnaires Useful?
EHarmony questionnaires will always help you connect with people who have the highest compatibility with you, and they are the key to successful performance on the platform.
Once you do a compatibility quiz and EHarmony gathers as much information as they can about you, they will start connecting you with people who have a similar personality profile and want the same thing from a relationship as you.
If they were useless, they definitely wouldn't be available on the platform, and the more questionnaires you complete, the better experience you will have.
It will always filter out the search and help you remove all people who have nothing to do with your idea of a good partner.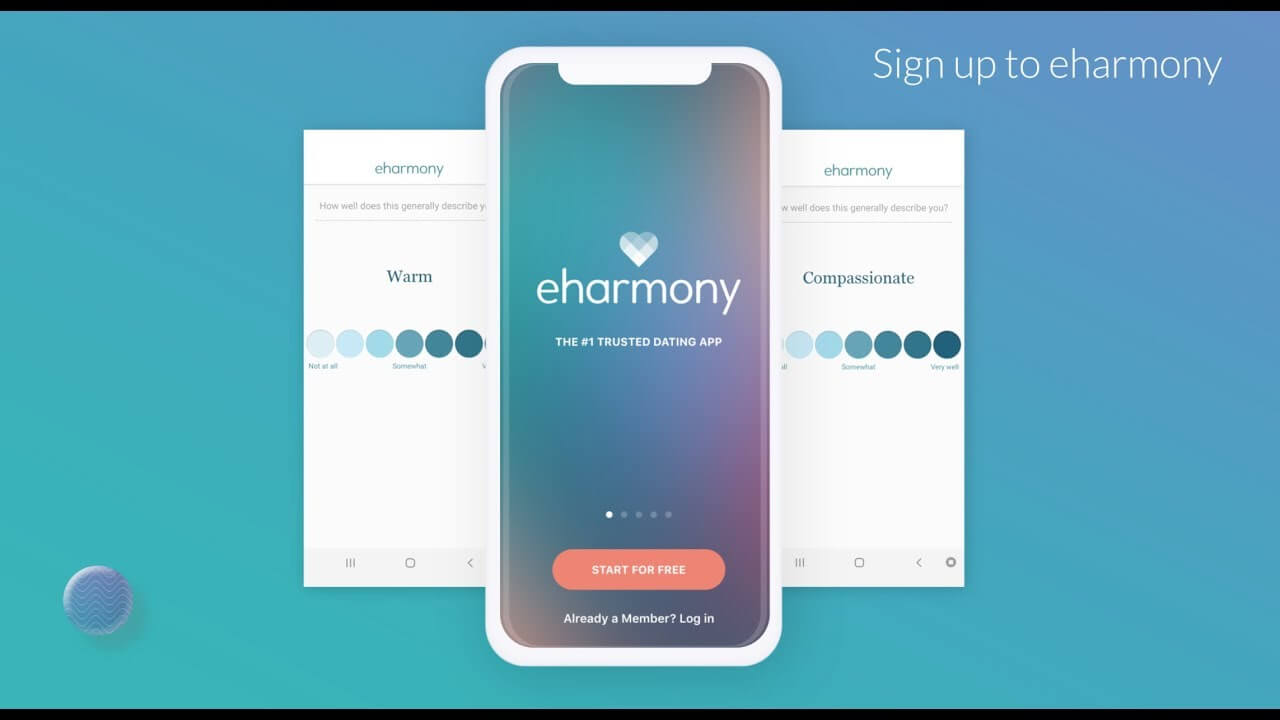 Since they are created by psychologists and the whole algorithm is perfected to the finest details, it will make sure you get to meet people who may not be the best match at first glance but would fit your personality and way of living perfectly.
Completing these questionnaires may take you a lot of time, but if you want to make sure you will only meet people who are interested in the same things as you and who are not here for a casual hookup (like Tinder, BeNaughty, or Ashley Madison) or a meeting, I would always advise you to do it and try to get the most out of it.