If you have decided to engage in online dating, you have definitely come across EHarmony, which tends to be one of the best compatibility matching platforms on the internet.
Those who are looking for serious long-term relationships usually opt for EHarmony, and it is one of the online dating sites that has the largest userbase on the internet.
To make things easier for you and help you learn how to handle them, in this article, we will explain:
Bonus tip: we have found that you can save a lot on eHarmony by signing up on the website (not the app) using this special link.
Also, make sure to check out our full eHarmony review here.
Is your dating app giving you the best chance for success?
Make sure to take our online dating site/app quiz to find out.
It's a fact that people who follow our dating site suggestions have on average 2 extra dates per month.
EHarmony is one of the most popular online dating platforms that is known to be a favorite among all people looking for a serious relationship.
It is known for its great matchmaking algorithm and excellent EHarmony profile that will help you find out a lot about your potential partner before you even reach out to them.
Since it is aimed at serious people looking to find love and their true match and to avoid casual dating at all costs, it has a fantastic algorithm that will make your EHarmony dating experience relatively fast and very enjoyable.
While on most platforms, you will look for potential matches based on random matchmaking and recommendations on your homepage, EHarmony will make sure to connect you with other members who have a similar personality profile and interests as you.
EHarmony members are people who have no time to waste exploring other member profiles to the most delicate details, and they want the platform to do most of the work for them.
For that reason, when you are joining this dating website, you will need to fill out a detailed dating profile and share all of your likes, interests, and preferences that will help the platform gather information about you.
Once you have completed the sign-up process and shared all the essential information with this online dating website, you will need to fill out a personality test and a questionnaire.
Since EHarmony has an exact algorithm that will allow you to do all the swiping but only with people who would make a good match with you and fill out all the potential requirements.
Their personality tests are created by experienced psychologists who know what the right questions that people need to think of an answer to when looking for their soulmate are.
Also, their questionnaire is very extensive, and it will cover different areas of life and expertise and even stimulate you to think about some things that never crossed your mind.
Most daters feel way too lazy to fill out these questionnaires, but they are the key to this compatibility matching system, and unless you have really done your best to provide it with honest answers, you will not be able to experience a lot of success on this platform.
OFL Top Recommendations based on 100,000+ Survey

"Serious Relationships"
"Discreet Hookups"
"Best Course for Men"
"Quick Flings"
"Normal Hookups"
"Our Quiz"
EHarmony is one of the dating services that is always trying to improve themselves, so they will provide their members with new questionnaires and personality tests every single month, which is a great advantage that will help you uplevel your performance.
It will explore different dimensions of compatibility and recommend new daily matches all the time until you come across the right person for yourself.
Once EHarmony.com gathers all possible information about you, the algorithm will ensure you get the best experience possible and find your love in a second.
How Does The Matchmaking Process Work?
The matchmaking process on EHarmony is relatively easy as long as you have an updated dating profile and you have filled out all tests and questionnaires possible to improve your performance.
If you have completed the initial questionnaire EHarmony is offering to everyone once they join the platform, you have already completed a big step that will have a significant impact on your overall performance on the platform.
Once you add information about yourself, like your age, location, education, religion, personality traits, and many more, EHarmony will automatically start to search for your potential match.
However, once you complete their questionnaire and personality test, the actual matchmaking process starts.
When you have filled out all of them, you will gain access to a larger userbase, and EHarmony will make sure to match you only with people who fit your dating criteria but also make a compatible psychological match with you.
Since all of their personality tests are created by psychologists who are experts in the dating niche, you can be sure that people who get recommended to you all the time definitely have a large number of things in common with you and could offer you a lot in the future.
Every compatibility quiz will take you a step closer to your soulmate, and even though some of them will have tough questions you will need to think twice about, dating can get tough too, and you can't really escape things like this.
Dr. Neil Clark Warren, a Clinical Psychologist, is the actual creator of EHarmony and his mission was to create a dating platform that will help people avoid hookups (like BeNaughty or Ashley Madison) and meet their perfect partner in a short time.
Guided communication is the key, and EHarmony knows it, so you will never come across people who have nothing in common with you or whose EHarmony compatibility score with you is below 90.
The EHarmony matching algorithm will make sure you always see people you have the highest compatibility with first, and until you reach out to them, start messaging them and establish some sort of contact, it won't show you people with lower compatibility scores.
This is an excellent thing because it will always initiate relationships among individuals who make a good match, and with every EHarmony quiz, the platform will know more about you, and it will make your EHarmony search for a soulmate efficient.
EHarmony questionnaire may be a bit too long from time to time, and it can require a lot of thinking, but once you complete it, you will be set for good, and you will know that the algorithm will find you a way to a partner.
In case you are using EHarmony, but you have never filled out a questionnaire or done a personality test, you can't expect any significant results, and it will be a waste of money for you.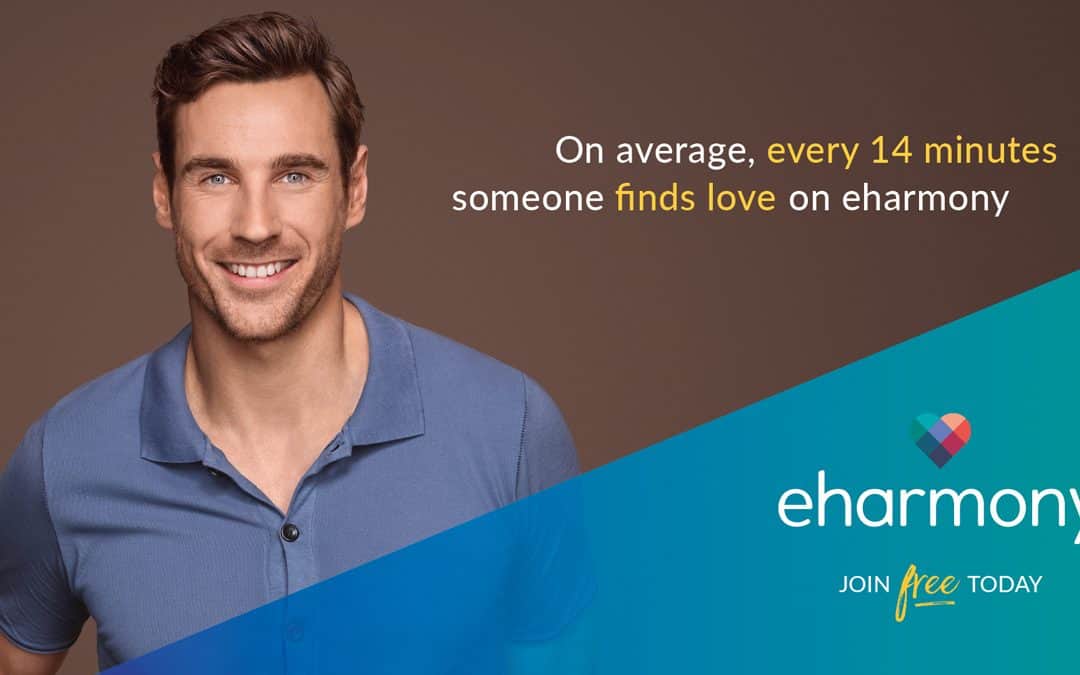 Those who don't have the time or the energy to invest it in their dating profiles should look out for cheaper and simpler options like Tinder or Bumble and save the place on EHarmony for someone who is invested in the dating process.
New EHarmony profile questions will appear from time to time every month, and I would recommend completing all of them because it will help you stay recognized by the algorithm and probably expose you to some new people on the platform.
How EHarmony works is that it always boosts the most active daters, so you will see a vast improvement if you dedicate some time every day to spend it on this website.
You will explore way more people and realize what the elements to make your performance on this dating platform successful are, and you will get boosted by the algorithm.
EHarmony messaging is quite simple, whether you are using it on the official dating website or on their iOS or Android app.
If you don't have a premium membership, you will not be able to exchange messages with anyone, just like on Elite Singles and Match.com, so keep this in mind.
There are not several EHarmony packages, and the price of your membership depends on the number of months you pay for.
All people with a premium EHarmony membership will be allowed to exchange an unlimited number of messages, reach out and send icebreakers first, and use special features like winks, likes, and video date features.
You will also be able to use the EHarmony icebreaker, so if you don't have inspiration for a first message to send to someone, this will be a safe bet.
Unfortunately, you will not be able to see if someone has read your message or not, which can be pretty frustrating, but overall it doesn't too much because your accurate match won't miss out on their chance.
It will be easy for you to schedule the first date because the messaging feature works perfectly, and you will be able to exchange messages, videos, photos, gifs, stickers, and many more things through it quickly.
Since you have an unlimited number of messages, you don't have to stress about asking for their phone number too soon, and you can proceed to have the whole conversation even after your dates through the website.
There is also an option for the EHarmony secure call, which means you will be able to telephone your potential partner through the platform, which can be a great thing, and it can also help you see that you are dealing with a natural person, not a fake profile.
Overall, the messaging feature is immensely satisfying, and you will undoubtedly be able to find out a lot about your partner just by establishing communication on this dating website.
You will be able to exchange pretty much anything through it, and you don't need to stress about your messages getting deleted or forgotten because EHarmony keeps your whole texting history saved until you leave the platform.
All people with a premium membership will be able to chat with others and use EHarmony video date and special call features, and there are no limitations of any sort in the messaging tool.
Can You Use EHarmony Without Paying?
Even though you can create a dating profile on EHarmony without spending a dime, if you want to really experience EHarmony and find your soulmate, you will need to invest money into an EHarmony subscription.
Free EHarmony members will be able to explore all the daters and see what the platform has to offer, and they will also be able to fill out their dating profiles and do the original questionnaire everyone receives at the beginning.
However, you will not be able to match with anyone or send them messages as long as you don't pay the EHarmony cost, which is pretty hard, especially compared to other dating platforms like Zoosk, Bumble, or Tinder.
If you are not sure whether you want to invest in EHarmony and make this platform your go-to place for dating, you can always go for a free membership and explore the dating site a little bit.

You will not be able to see potential dates or use the messaging feature; however, you will get the idea of how the whole platform works and what you should do to make sure you will stand out and meet the people you want to date.
This is a great way to find out about EHarmony and see what it offers, and with a free membership, you won't need to worry about when your trial will expire or when you will need to leave the app.
It is timeless, and you can always check it out before you make the final decision and actually invest in a monthly membership.
In case you decide to download EHarmony and purchase a membership, you will be able to choose between 3 different types of membership based on the length of it, and you will get a significant discount if you decide to purchase a longer membership.
There is only one type of premium membership on EHarmony, and all users will have access to the same features and options, so you don't need to stress about others being much better than you or receiving way more matches than you.
EHarmony match score is one of the things that shows how effective EHarmony is, and even though the membership tends to be quite expensive, those who want to upgrade their love life and meet the perfect person will purchase it.
The premium membership starts at 65 dollars per month, but in case you decide to purchase a three-month or six-month membership, you will be able to get a significant discount and pay 45 or 35 dollars per month which is quite a good deal.
You can even purchase a yearly membership, but most people don't opt for it because they believe the EHarmony matchmaking system will help them meet their soulmate much faster.
You can choose the type of subscription during the EHarmony sign-up process, but you can also test out the platform for a while with a free membership and then decide whether you will actually engage in it or not.
Either way, once you explore everything the platform has to offer and realize how EHarmony matching works, I believe you will decide to purchase a full-on premium subscription and start dating until you meet your soulmate.
How does EHarmony billing work? – you will need to connect your preferred payment option to your dating profile, wait until it gets accepted by the platform, and then proceed to purchase the membership.
You will be able to pay for your membership with a credit card or through one of those mobile apps made for online payments, and every sort of credit card and the bank is accepted on EHarmony.
As long as your payment option is registered on the platform, they will be taking money from your credit card, so when you decide that you want to leave EHarmony or cancel your premium membership, you will need to make sure you have removed the credit card first.
Even though most of you think that EHarmony doesn't have enough subscribers and that it isn't trendy among daters these days, it is actually one of the first choices of all individuals who are looking for a serious relationship.
EHarmony app is popular among younger and older daters, so no matter your age if you are looking for a dating app that will provide you with a great and compatible match, this is the place to go.
This platform is always trying to modernize itself and add plenty of new features and filters that will help you boost your performance and meet new daters.
It may not look like that, but dating culture these days is pretty much oriented toward serious relationships, and it seems like most people don't want to waste any more time and are choosing dating platforms that can connect them to valuable people who fit them well.
EHarmony did lose popularity for some time, but it came back strong, and nowadays, EHarmony has even more active users than it used to have a few years ago.
All people who want to have their own love success stories are turning to platforms like EHarmony because it is effective, efficient, and have millions of satisfied users.
Whether you are interested in Christian dating, you want someone from the same professional field as you, or you just want to meet serious individuals living in your surroundings, EHarmony will be the best choice for you.
People love it because it has so many diverse filters and features that allow you to basically create your perfect partner and then search through the platform until you find an individual that ticks off most of your requirements.
The algorithm is amazing, and it is able to provide you with great matches almost instantly, so you will not have to waste too much time on this dating site to see the results and find the one.
Is EHarmony worth it or not? – This is not something you will receive a universal answer to because it does have millions of happy customers, but also some people who weren't able to reap the benefits of this dating app.
EHarmony has amazing features, high-quality dating profiles, and an exquisite matchmaking algorithm that will help you find your perfect partner easily.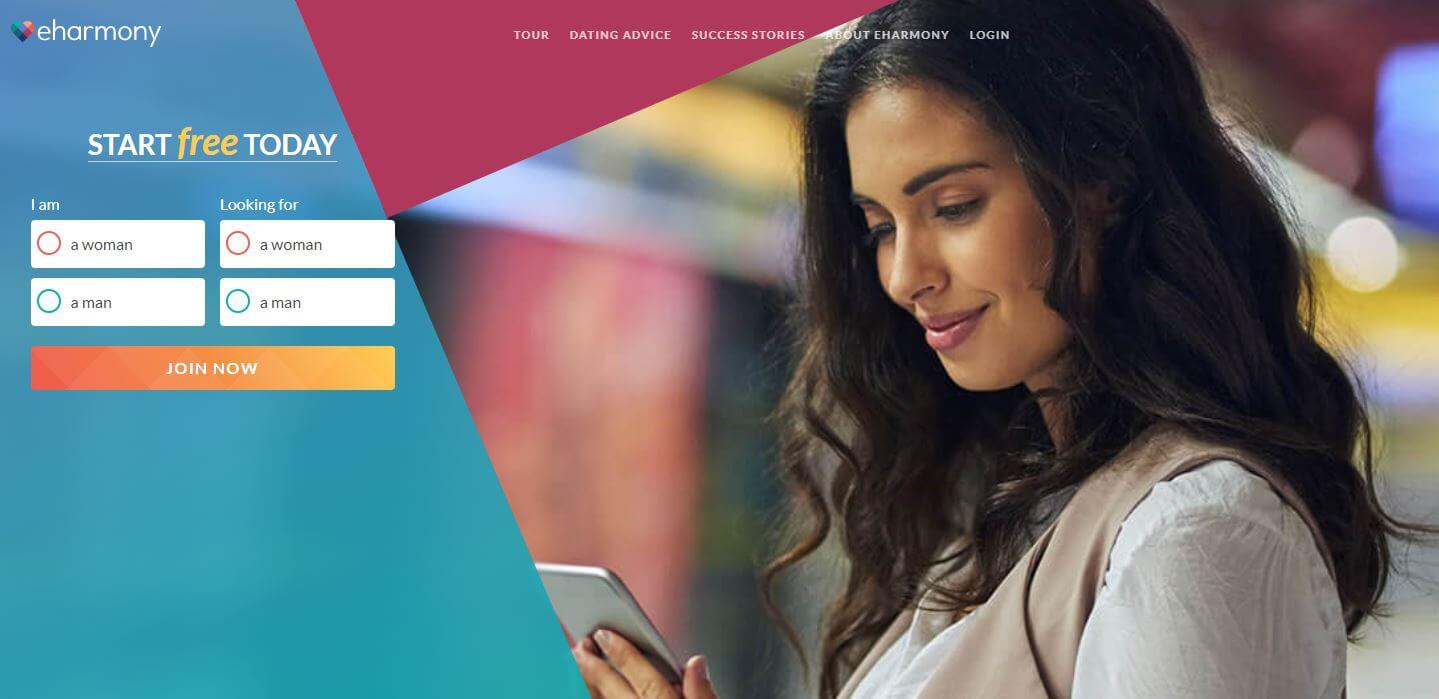 They are also offering amazing features like video chat or voice calls that will help you elevate your performance on the platform and easily target people who have a large number of things in common with you.
If you want to find a real partner that will be compatible with you in all areas that are most important to you, then you will definitely engage in EHarmony dating because they offer unique personality tests and questionnaires, and there will be no place for a mistake.
How effective is EHarmony does depend on one individual to another, but if you learn how to use EHarmony, you will definitely get plenty of matches and find the person of your dreams quickly.