EHarmony is one of the most popular online dating platforms that has gathered millions of loyal users worldwide during the past 10 years.
It has sparked a lot of interest from the moment it was created, and it quickly established itself as one of the leading dating sites on the internet.
If you want to find out who made EHarmony and provided you with this experience, in this article, we will cover things like:
Bonus tip: we have found that you can save a lot on eHarmony by signing up on the website (not the app) using this special link.
Also, make sure to check out our full eHarmony review here.
Is your dating app giving you the best chance for success?
Make sure to take our online dating site/app quiz to find out.
It's a fact that people who follow our dating site suggestions have on average 2 extra dates per month.
EHarmony is one of the top matchmaking platforms on the internet, and even though it was created more than a decade ago, it still managed to stay quite relevant to this day; it allows people to find compatible partners easily.
However, EHarmony is a dating platform that was created with a lot of thought, and it has such a precise algorithm that users are to this day surprised with the results it is able to give.
The EHarmony dating service was created by Dr. Neil Clark Warren, who is a Clinical Psychologist, and a Christian theologian.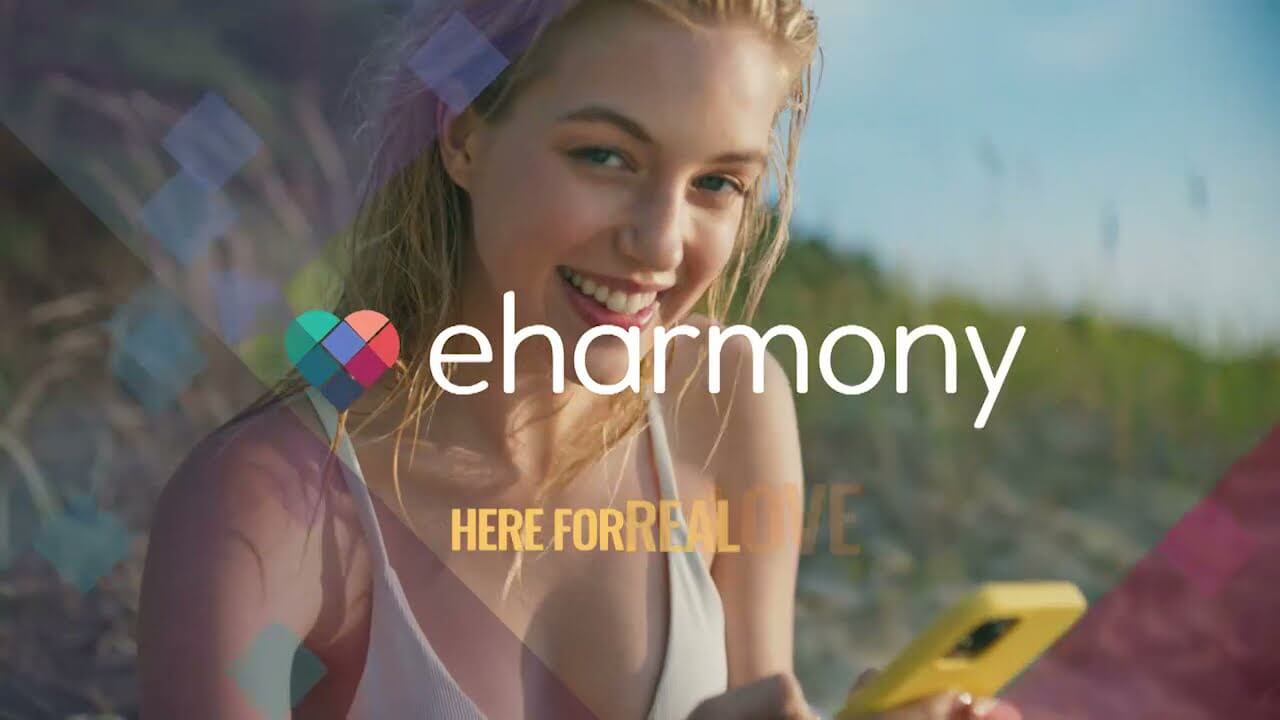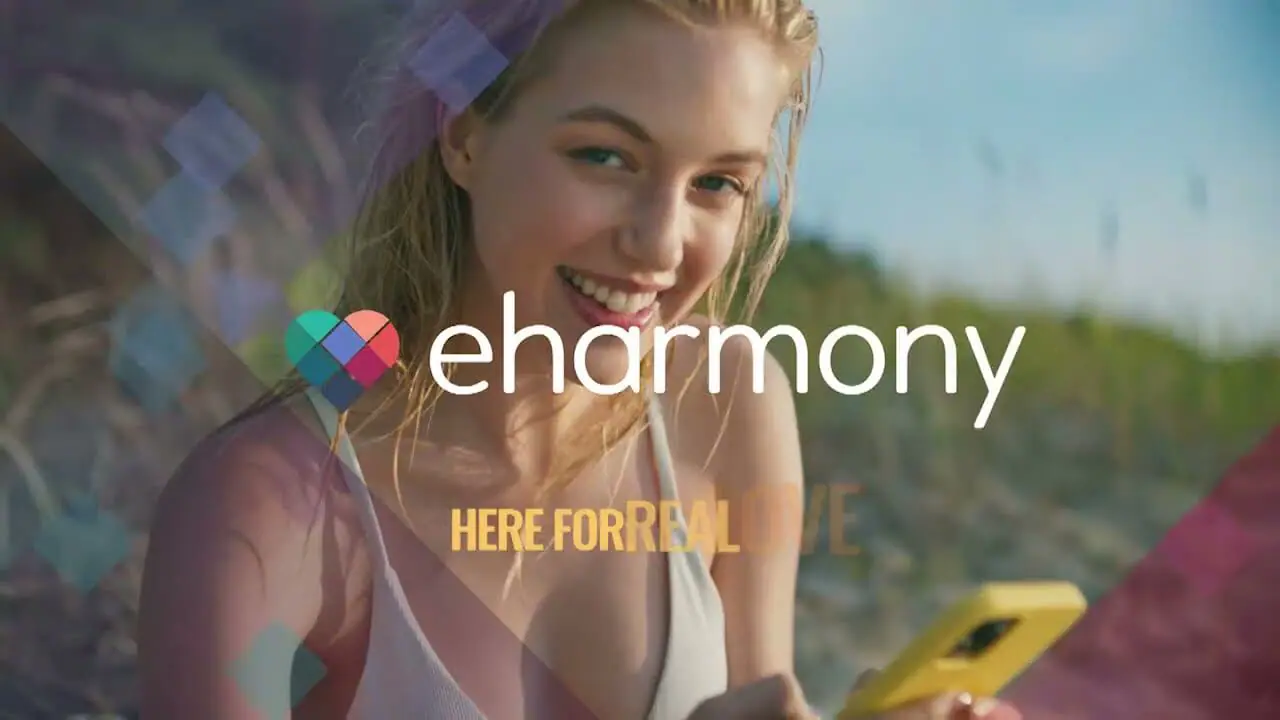 If you have seen a few EHarmony commercials on the internet, you have probably seen a gray man in their ads who keeps on telling you how EHarmony is a fantastic dating app.
Well, that guy is Dr. Neil, EHarmony founder and probably the biggest reason for its fantastic success in the dating pool.
Back in the day when EHarmony was created, you didn't have too many options for online dating, especially if you were looking to find a partner for a long-term relationship and not for a hookup (like BeNaughty or Ashley Madison), and it seems like EHarmony.com quickly became successful.
Neil was very interested in compatibility in romantic relationships from a very young age because he saw how hard it was for his parents to communicate with each other, even though they stayed married for 70 years.
He always thought their marriage was great, but they weren't a good match, so he decided that he wanted to do something that would help other individuals get better matches and future spouses.
During his psychology bachelor's degree, he has spent a lot of time exploring romantic relationships and the things that can be dealbreakers there.
He also opened his private counseling for couples, and he decided to focus on the family and values that help people decide they want to spend the rest of their lives together.
Since he was happily married, and he has stayed that way for more than 60 years now, he realized the importance of a high-quality partner, and he wanted to help other people who don't have his knowledge to find them.
OFL Top Recommendations based on 100,000+ Survey

"Serious Relationships"
"Discreet Hookups"
"Best Course for Men"
"Quick Flings"
"Normal Hookups"
"Our Quiz"
His wife is also one of the most influential people behind EHarmony, and she has been handling its PR team ever since he had EHarmony founded.
During his career, he has had a lot of help from his closest family, and his son-in-law, Greg Forgatch, helped him open Neil Clark Warren & Associates company that was organizing relationship seminars and offering love advice across America.
Since they have come across immense success and have helped a large number of people in their love life, they decided it is time to take their whole project to another level, and they have come up with an idea of a dating website.
Single people didn't want to spend any more time on seminars and learning about attachment types or types of relationships, and they wanted a clear tool that would help them meet the people they needed.
Neil Clark Warren launched EHarmony.com in 2000, and he became the EHarmony guy, the person responsible for all the marketing and commercials out there.
His mission was to help people connect with their long-term partners through its unique matching system and prevent more breakups or divorces in the USA.
Even though the internet wasn't that popular and available at that time, he saw vast potential in it, and he believed that e-commerce and online dating sites were the future, so he poured all of his knowledge and ideas into this project.
This was the first online dating site that matched people based on their compatibility factors, and it has managed to gather a large number of users within a short period.
It explored all dimensions of compatibility, from the user's religious beliefs, wishes for the future, and education, to sporadic things like favorite hobbies, movies, or music.

Dr. Neil Clark Warren was responsible for all those questionnaires and compatibility tests added to the platform, and as a chief executive, he spent all of his free time trying to come up with new tests and features that could help people have a better time on the platform and make the matchmaking process easier.
EHarmony will need to know everything about you to help you find your true match, but the time spent on the platform is worth it because you will meet compatible partners with ease.
The online dating site EHarmony has managed to grow so much during the first 10 years, and it gathered not only loyal users from Los Angeles, New York, California, and other American countries but also from all the countries across the world.
Its user base is very diverse, and any person can find a compatible match for themselves, as long as they try to get the most out of the offered features and use this dating site the right way.
In the meantime, EHarmony got sued for discrimination because they weren't allowing members of the LGBTQ community to join the website and find their partners.
EHarmony owner has also decided to venture out into other dating niches, and in 2009 he also created a gay online dating site that allowed all members of the LGBTQ community to match.
Since LGBT dating wasn't available on EHarmony, this was a platform that offered them all the features and options loyal EHarmony users had, and it has paved the way for same-sex marriage on dating apps too.
Neil has written more than 10 books about relationships and dating during this time, and he has managed to establish himself as one of the most significant relationship experts in the world.
What Happened To The Founder Of EHarmony?
If you have been following EHarmony for a while, you have probably heard that the EHarmony creator is no longer the one who is in charge of everything, and you probably didn't even see the EHarmony old man on social media during the past few years.
The truth is that Dr. Neil Clark Warren decided to step down from the position of CEO in 2016, but he remained the Chairman of the Board of directors.
The position of CEO is currently held by Grant Langston, who has been around since 2000, when was EHarmony founded.
EHarmony net worth is over 500 million dollars, and it seems like the platform is still going strong, even though it has been on the market for more than two decades.
Even though it was very popular during the 2000s, too, it has managed to gather a lot more recognition and users since 2010, and it can be considered as popular as Tinder, Bumble, and similar dating apps.
What Company Owns EHarmony?
The thing most people are interested in is what company is the actual owner of EHarmony at the moment, and things have changed in this sector during the past few years.
In 2018, a German company called ProSiebenSat.1media, owned by Nucom group, announced it was buying EHarmony in a joint venture with General Atlantic.
The company itself is the owner of the Parship dating franchise in Germany, and it has already had a lot of success in this niche.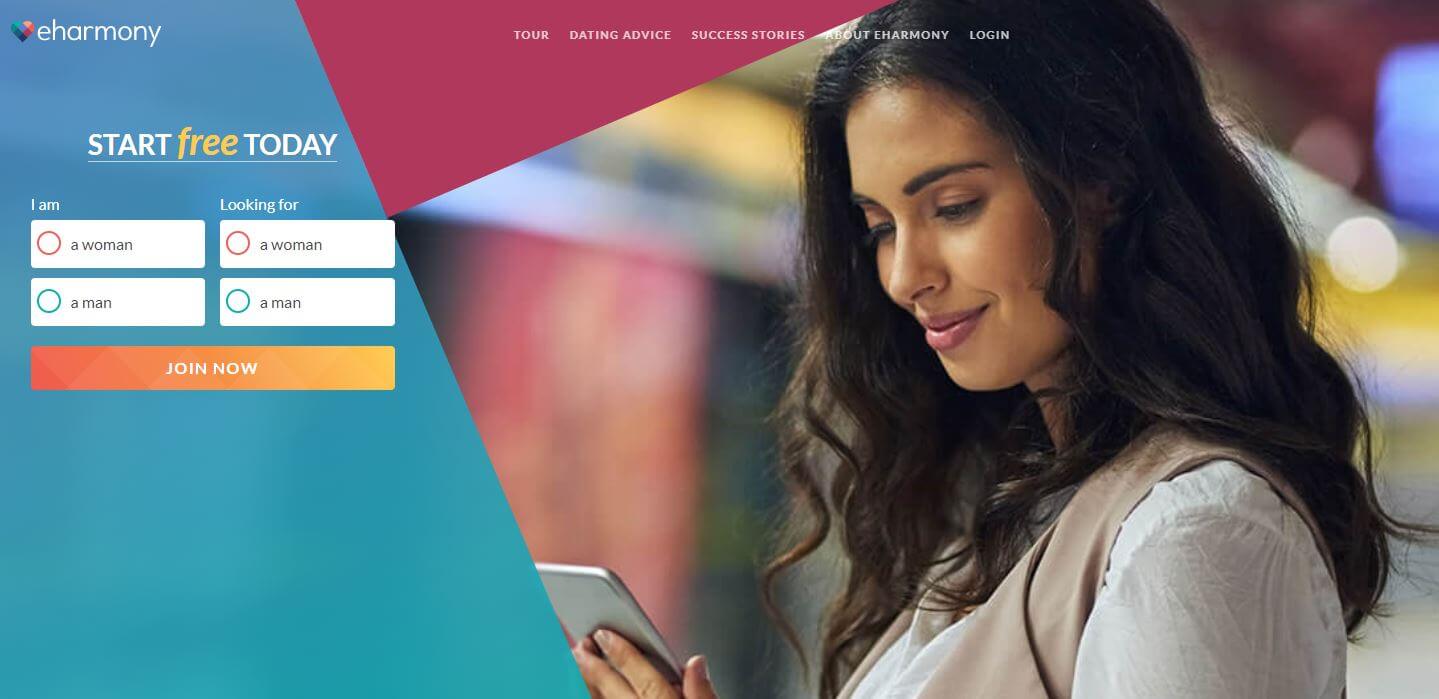 EHarmony has since stayed the same, and the Nucom group didn't change any of its features or the algorithm, so users never really experienced the change after this purchase.