So, you created an Ashley Madison profile and are looking for opening lines to use when meeting new potential partners.
As a dating professional and serial dater, I can assure you that there are many options when it comes to sending your first message.
I will provide 20 opening lines that you can use that'll ensure you will have successful interactions on this app.
Bonus tip: we have found that you can save a lot on Ashley Madison by signing up on the website (not the app) using this special link.
Also, make sure to check out our full Ashley Madison review here.
20 Ashley Madison opening lines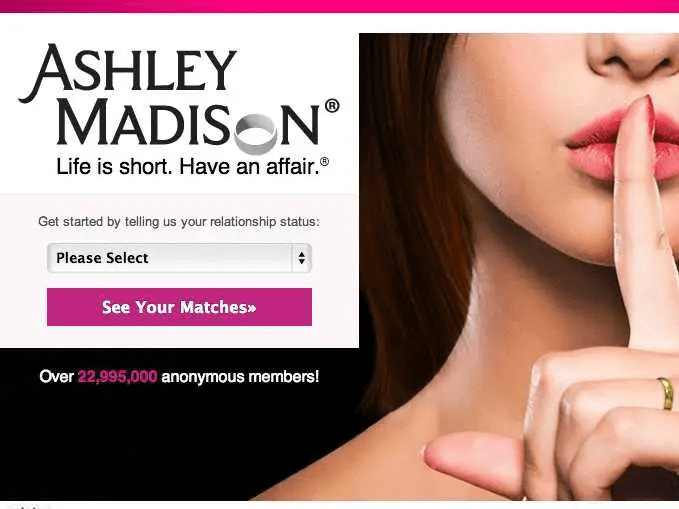 1. Truth or Dare?
This is a line that isn't used that often, but it can be very effective.
Most of the time, when talking to a girl for the first time, a lot of men choose to send a cheesy pick-up line, and by using this line instead you are sure to pique her interest.
If she chooses the truth option, you can ask her anything you want. You can even propose a date if you'd like and ask her where she wants to go as a part of the game.
But if she chooses the dare option, you can dare her to go out with you in a more direct way. Giving her these options lets her navigate the conversation, which is a relief to you and fun to her.
2. What's it like being the most beautiful girl alive?
This is a more traditional message to send to female users, but its popularity isn't without reason.
By using this opening line, you are not only complimenting a potential partner but offering her the option of responding with a joke, creating a more relaxed atmosphere for further conversations.
This atmosphere can in turn lead to you getting what you wanted and still being sweet and kind to this woman, providing great grounds for the possible longevity of this relationship.
3. Hi! I noticed you like X, I love it too!
By opting for this as your first message, you will show your potential partner that you paid attention to her interests and that you two share them.
This approach is the closest to how a conversation in real life could start, so you will appear more approachable and friendly by choosing it.
If you notice that she likes a particular book or a movie, it is very easy to do a bit of research on those topics and hit her up with questions related to her interest.
4. Describe your personality in three emojis
Sending this as a conversation starter will surely intrigue your potential partner, but it will also give you an insight into her personality.
It is important to get to know who you are talking to in order to ensure a sense of familiarity and create trust in the relationship.
OFL Top Recommendations based on 100,000+ Survey

"Serious Relationships"
"Discreet Hookups"
"Best Course for Men"
"Quick Flings"
"Normal Hookups"
"Our Quiz"
This line also allows you to express who you are if you are asked the same question in return, which is important because it allows you to see if you two are a match.
5. Tell me an embarrassing memory from your childhood
If you are looking to create a more relaxed environment when talking to female users of this dating service, this is a great line to use!
It opens up the possibility of getting to know your potential partner without being too pushy.
Also, it will probably be a pleasant surprise to the female user as women usually don't get such personal questions sent to them on dating apps.
6. Are you from outer space? Because your beauty is out-of-this-world!
This is one of the cheesier pick-up lines used on dating apps. However, if used correctly, it can be endearing instead of annoying.
This line is a fun and flirtatious one, but you must keep this stance later on in the conversation.
Also, if the woman you are talking to takes an interest in topics such as astronomy, this is a great way to show that you were attentive while looking through her profile bio and her profile pic.
7. You're so gorgeous that you made me forget my pick-up line
This line contains both a compliment and a joke and shows you are interested all in one! In my experience, lines like this are most successful across multiple dating apps.
By displaying your honesty and complimenting your potential partner, you will ensure that your conversations will be profitable and fun.
Sometimes the best course of action is taking to action, and this line perfectly represents that.
From my experience as a dating professional, being open and flirtatious is always successful, and this line embodies both of these characteristics.
8. What is the worst pick-up line you've heard?
This meta question completely avoids you having to come up with an opening line, and instead provides insight into the personality of your potential partner.
Sure, you can find out how she looks from her profile picture, but it is important to know a bit about her personality as well before continuing.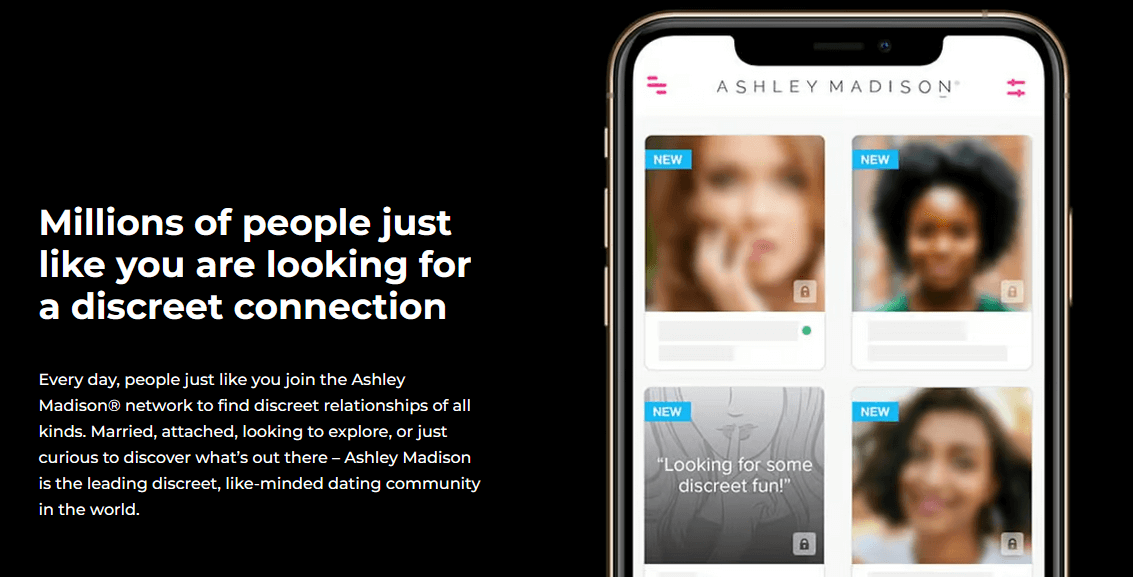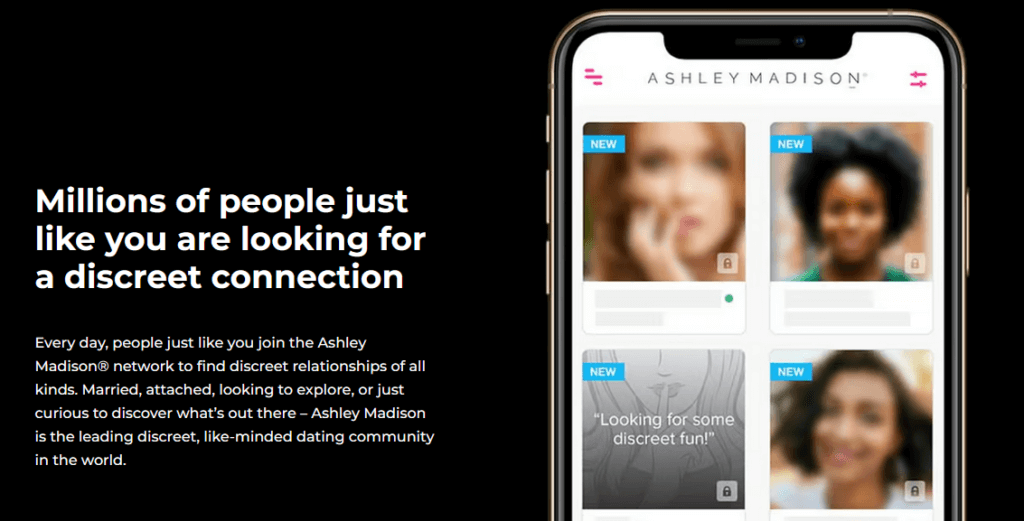 This one-liner ensures exactly that. You will know what not to say and what annoys her-important pieces of information if you are planning on finding a more permanent hookup option.
9. What motivates you to get up every morning?
This line will ensure that your married dating life isn't filled with shallow connections. You will get a chance to meet your partner on a deeper level with this line.
Usually, an eharmony exists with physical and emotional closeness in extramarital relationships, but that doesn't have to be the case.
Also, getting to know the lady you're interested in might even ensure the longevity of your affair.
10. If beauty were time, you'd be an eternity
When participating in online dating, it is rare to find romantic people. This line will come as a surprise to women on this dating site, as many male users only use cheesy or inappropriate pick-up lines.
Standing out should be your top priority if you want to find a partner quickly, and this line will surely make you the canter of attention.
Also, this message will allow plenty of space for you to get to know the woman you are interested in later on in the conversation.
By not appearing like you are in a rush for a hookup, this woman may take an even bigger liking to you than she initially did.
11. Did you just come out of the oven? Because you're hot
This line clearly shows what you are looking for: a hookup. Being straight-up and honest about what you want is something that women appreciate greatly.
Also, by sending this as your first message, you are sure to make her giggle at least a bit at the notification of your message, creating a positive affiliation to you in her mind.
12. Online dating is about numbers, so can I have yours?
This is another straight-up statement, however, this one can lead to a bit more than just a casual hookup.
By getting the number of the lady you are interested in, you can create a more personal relationship that can have even emotional depth, if that is something you are looking for.
13. Do you have a tan, or do you always look this hot?
This is a great way to get the attention of the woman you are attracted to. It is way more creative than simply stating that she is hot or pretty, but it also shows that you are flirtatious and fun.
In general, women like it when men put the effort into their compliments, so this is a great line to use.
14. I value my breath so I'd appreciate it if you stopped taking it away
Using this as your initial message on the Ashley Madison platform shows that you are romantic, funny, and interesting. If you would like to start a flirtatious conversation with a woman you like, this is the way to go.
This line also allows space for sarcastic humor to take place, which a majority of women find very attractive.
15. Do you wanna go to X restaurant? I saw that you like it!
If you looked through the profile of the woman you are interested in carefully, and she provided information about which restaurants she likes, take advantage of it.
By doing this, you are showing her that you paid attention to her and her profile, sending the message that she should probably pay attention to you.
Also, this can be quite a rare occurrence on dating sites, as male users generally don't even read the profiles of their female counterparts, so this line will also ensure that you stand out from the crowd.
16. Do you believe in love at first sight, or should we match again?
This flirtatious and bold message will show off a bit of your personality, but it will also provide flirtatious ground for further conversations.
It's safe to say that this message can get a girl's attention quickly, and also the fact that you aren't overcomplimenting her in the very beginning could be appealing to women who are tired of that treatment.
17. If you were a vegetable you'd be a cute-cumber
This line, even though it may appear childish and ineffective, can have the exact opposite effect.
If you show the woman you are interested in that you are in tune with your softer side, she is more likely to trust you.
Furthermore, this trust will lead to long-lasting and deep conversations which could lead to a hookup.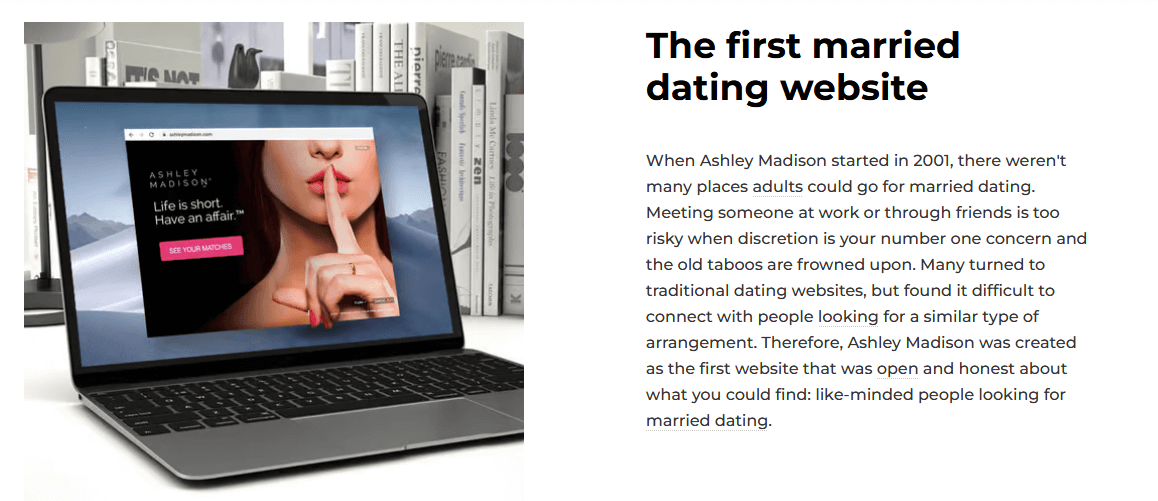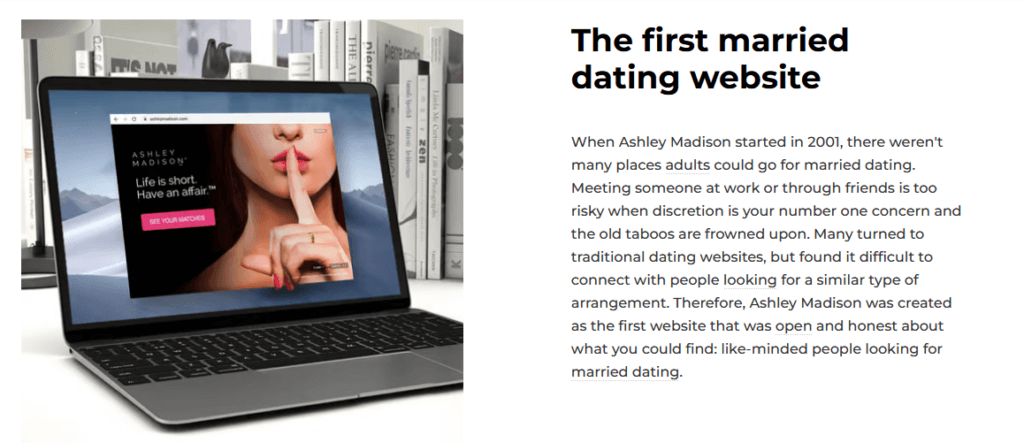 It is crucial that you build trust with your potential partner if you are planning on hooking up with them on a regular or semi-regular basis.
18. Do you like Star Wars? Because Yoda one for me
If you have paid attention when reading the profile of your potential partner, and have seen that she like Star Wars, there is no better opening line to use than this one.
This is one of many examples of messages that highlight the importance of attentively reading through the profiles of those you are interested in.
I am highlighting this fact because it has, in my experience, proven to be an extremely successful technique in finding and maintaining hookups.
19. Do you ever wear fishnets? Because you are a catch
This line focuses on yet another aspect of the personality of your object of desire. However, this one focuses more on the style of clothing she may like.
That is another aspect of dating profiles you should pay attention to: how a woman dresses.
If you have taken an interest in an alternative-looking woman who likes dark clothing and wearing fishnet stockings, then this line is one that you absolutely must use.
20. Tell me, what should I say to impress you?
The straight-up approach is also a very successful one. Not many men use it on dating sites, but they really should.
By not trying to guess what a woman likes and asking her directly about it, you are showing that you are brave and masculine. Both features that many women find very attractive.
And, upon learning her answer, you should keep the bold front up and maybe even ask her out straight away.
Being open about what you want is something that women greatly appreciate.
Conclusion
All in all, there are many opening lines that can be used on Ashley Madison that will result in you finding exactly what you are looking for.
Even though there are many different dating websites, like Tinder and Hinge, this is one of the best dating sites to find partners for extramarital affairs.
The listed opening lines are sure to provide success for married people who are looking for a relationship on the side.
It is important to use clever pick-up lines because you don't have a lot of time to waste when finding a hookup if you are already married.
And also, life is short, so these shortcuts will also save you a lot of time!
FAQ
1. How to start a conversation on Ashley Madison?
There are many ways to start a conversation, but generally speaking, using one-liners is the best way to go.
Complimenting a female user or sending her a funny pick-up line is proven to be the most effective.
Also, using lines that imply your characteristics can be helpful in finding hookups that are more long-term, as women are more likely to stay with you if they get to know you personally.
Usually, the user base for this, like many other online dating sites, are cheaters.
The ladies on this app are therefore used to one-liners that merely suggest they are attractive, so you should use carefully curated one-liners.
2. How to spot fake profiles?
If you are one of many Ashley Madison users then you should be wary of fake profiles.
This scam is not uncommon, and an easy way to spot these profiles is to see if they want to meet up with you, be careful if they ask you for money or come off too strong.
Also, do an image search to see if you are talking to a catfish, and analyze their messages if they seem weird in any way.
3. How to tell if someone is a bot on Ashley Madison?
Here are a few things to look out for in order to check if someone is a bot: look through their photo gallery, take a good look at their profile bio, and pay attention to their conversation skills.
Alongside that, ask them about their past, and details about their life. It is unlikely that they will be able to provide an adequate answer if they are a bot.
According to the Ashley Madison reviews, the demographic of this site is quite versatile, so asking specific questions is the easiest way to spot a bot.
4. What is a wink on Ashley Madison?
When you decide to wink at someone on this dating website, it's very similar to the like feature. It lets them know that you are interested.
Also, winks are, unlike messages, completely free of charge.
If you want to treat the woman you like, you can send her virtual gifts that cost 20-50 credits.
Using these features ensures that Ashley Madison works in the best and most profitable way possible, so take advantage of them.